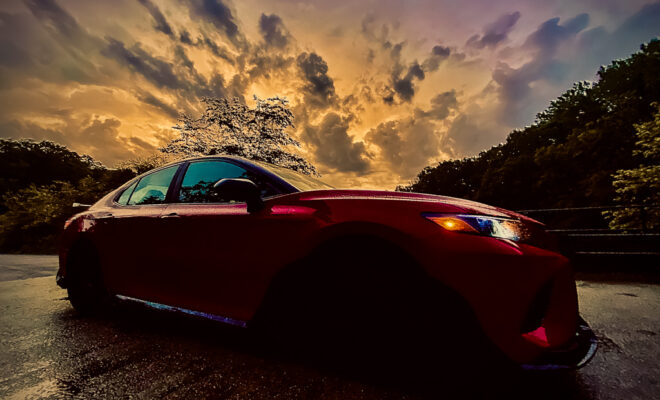 TEST DRIVES
2020 Toyota Camry TRD is the Game-Changing Vehicle You Want
By
|
Back in the day when you wanted a sportier version of the Toyota Camry, you'd opt for the six-cylinder engine version. Plus, you had to taper your expectations because those weren't performance-oriented vehicles but instead more powerful. Now for those who don't know there is a difference!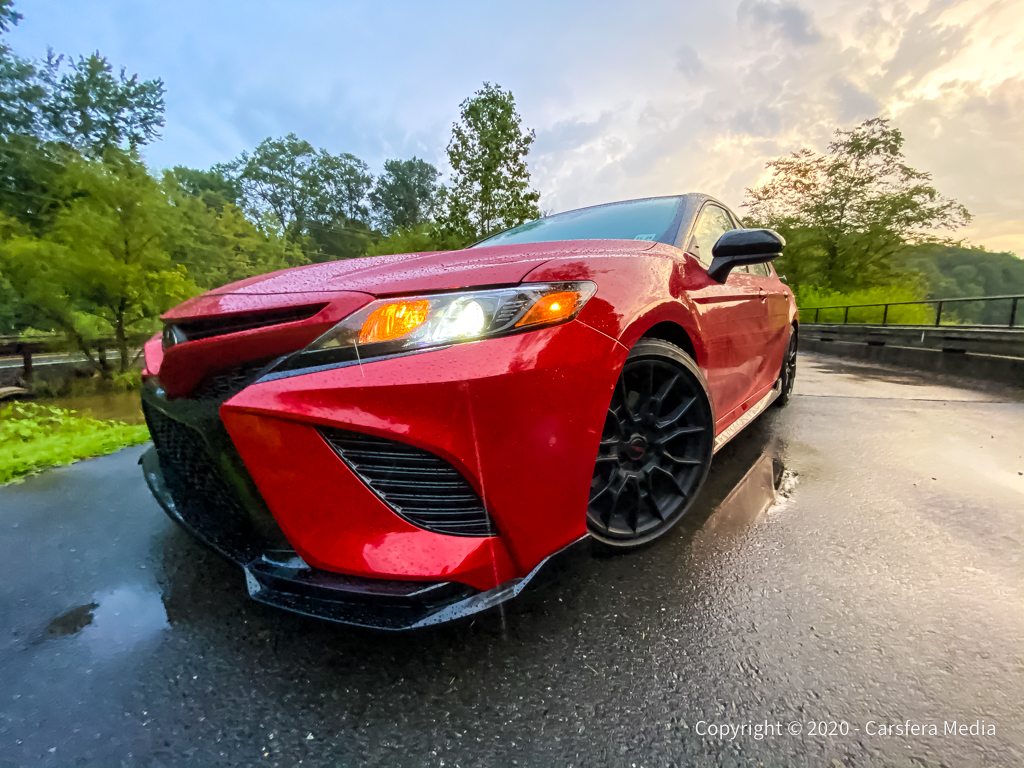 The 2020 Toyota Camry TRD is the game-changer we all hoped to get in our lifetime and its finally here. It's a sporty mid-sized sedan that you shouldn't want wait to get your hands on, and that's what we'll cover in this review.
Is It Really TRD Tuned?
In case you were wondering the TRD version, which is the one we are reviewing is the first Camry to receive this treatment. The five-seat passenger sedan received its latest redesign in 2018, but the TRD version adds a couple of goodies to what is now a somewhat dated XSE V6 engine model. For starters, you get a bit of aggression and aerodynamics with the body kit. The kit includes a front splitter, a trunk lid spoiler, rear diffuser and side skirts.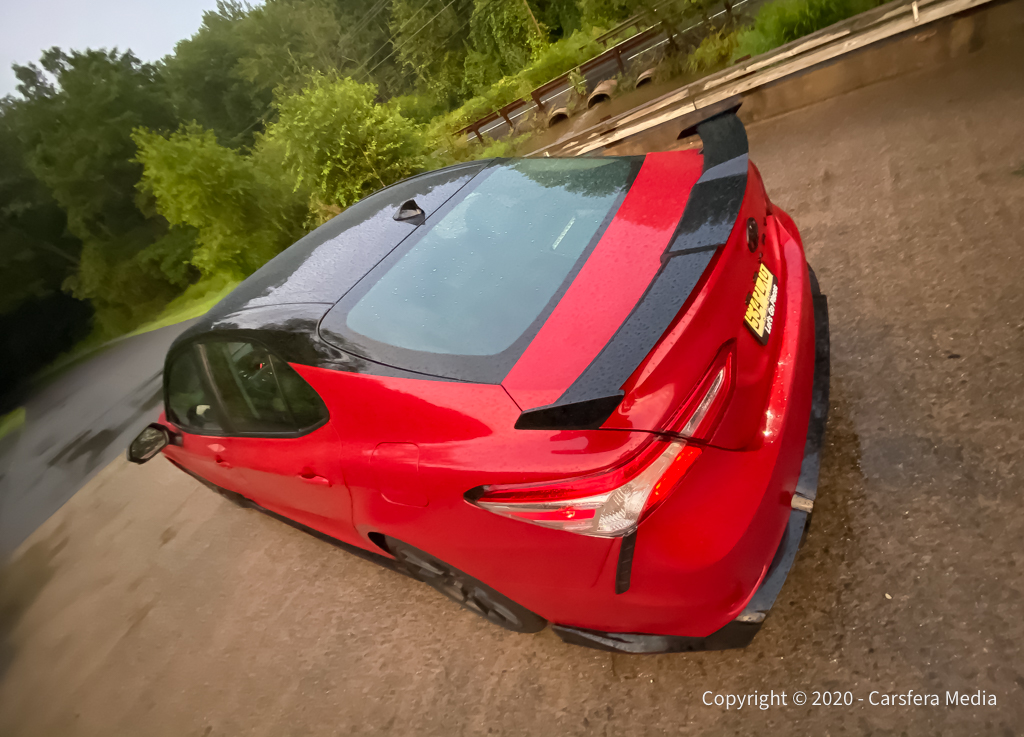 The TRD version also gets much-needed chassis stiffening braces, and numerous suspension upgrades like more durable coil springs, sway bars in the front and back as well as the better shock absorbs, with larger brakes. All of these take the driving comfort, road grip and overall pleasure of driving a Camry from boring to very, very interesting!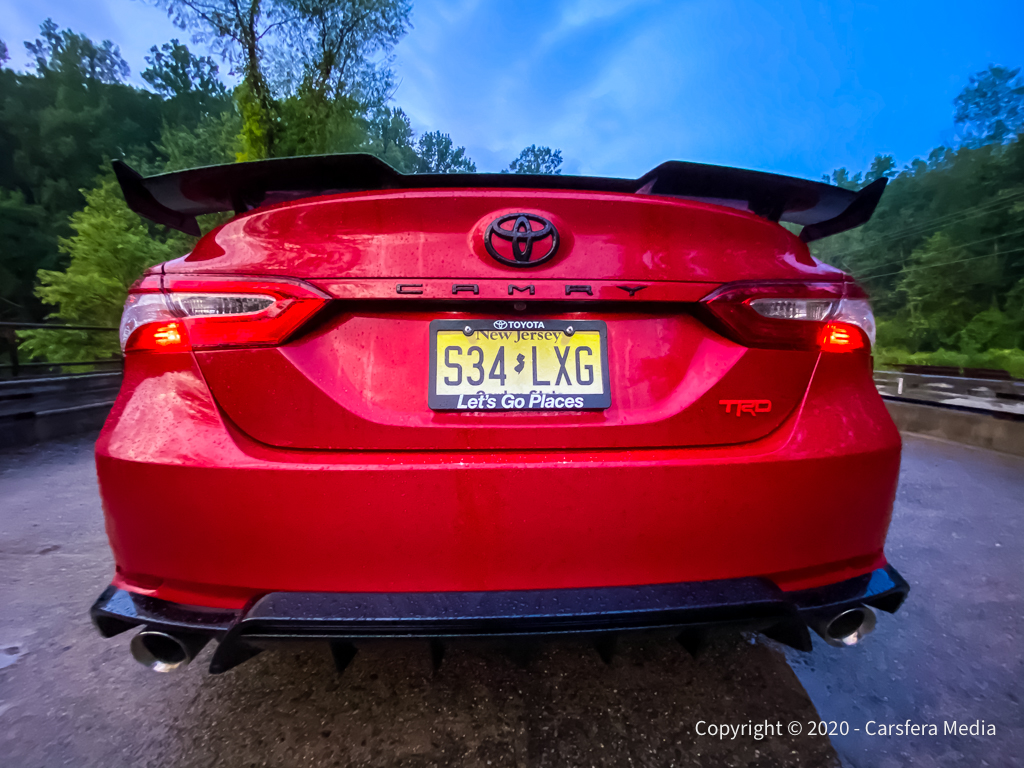 Interior Comfort
When most people learn that the engineers have tinkered with the TRD version, the first thing that comes to mind is how has it affected drive comfort, does it make things worse? Well for starters the TRD engineers have done an excellent job of tuning the custom dampers for optimal performance, but it does not ruin ride comfort.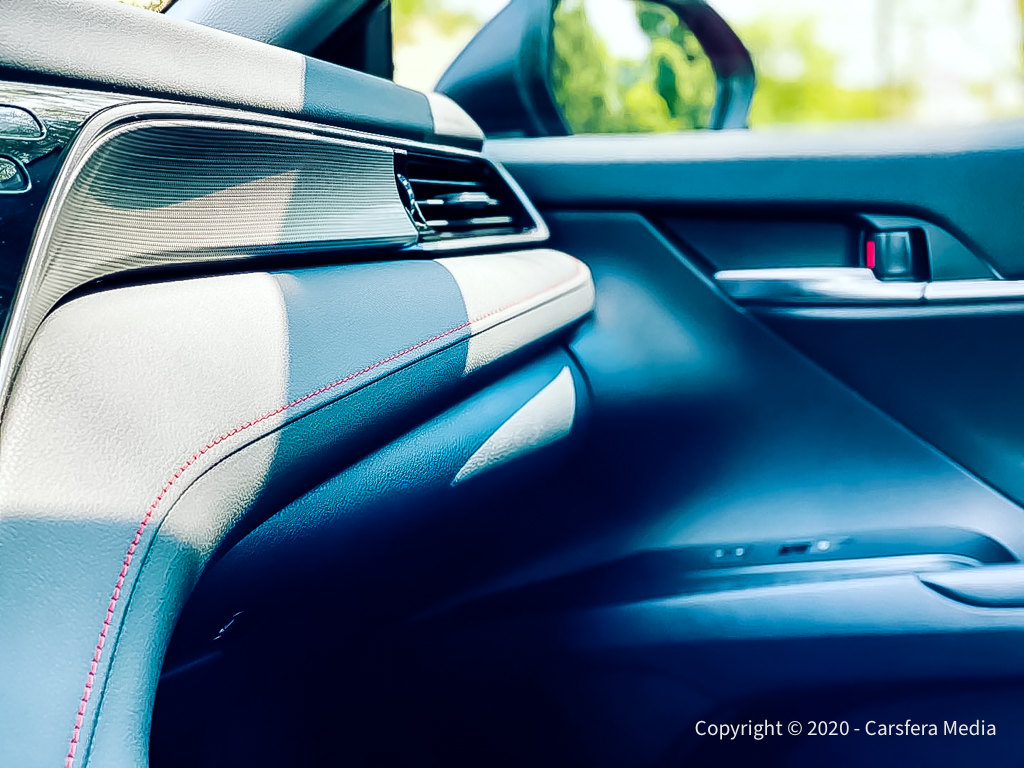 The 19-inch wheels with thin tire sidewalls, offer a planted, more substantial feel to it while still being able to absorb shocks from hitting some of the deepest potholes we could drive it through. Part of the reason why it continues to drive so well is because of the underbody bracing. While we admit the suspension is stiffer than the regular Camry or at least what we've come to expect with it, it does mean that it's more effective in a myriad of road conditions.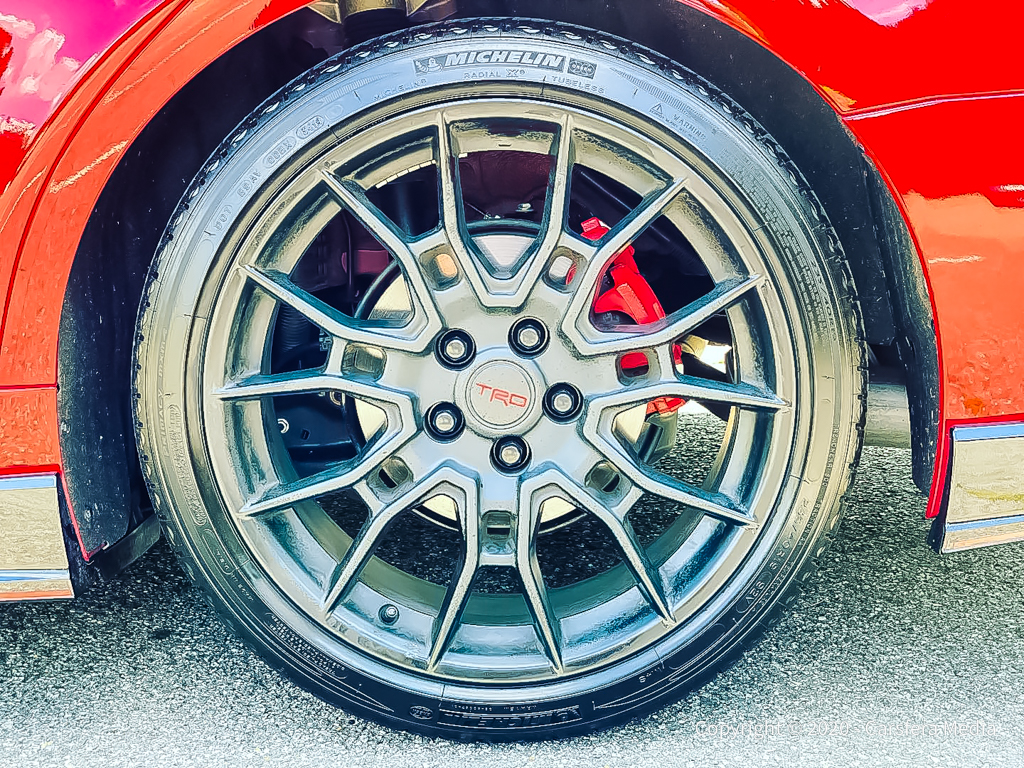 That Aggressive Growl!
One of the highlights of pushing the TRD's 3.5 liter V6, with 267 lb-ft of torque is that ferocious growl that's unlike anything you heard from a mid-sized sedan. Pulling into and out of corners is easy, and it's like the car takes care of you throughout the time you're trying to floor the pedal through winding roads and varying driving conditions. All the while, that addictive growl accompanies your ambition to push it further.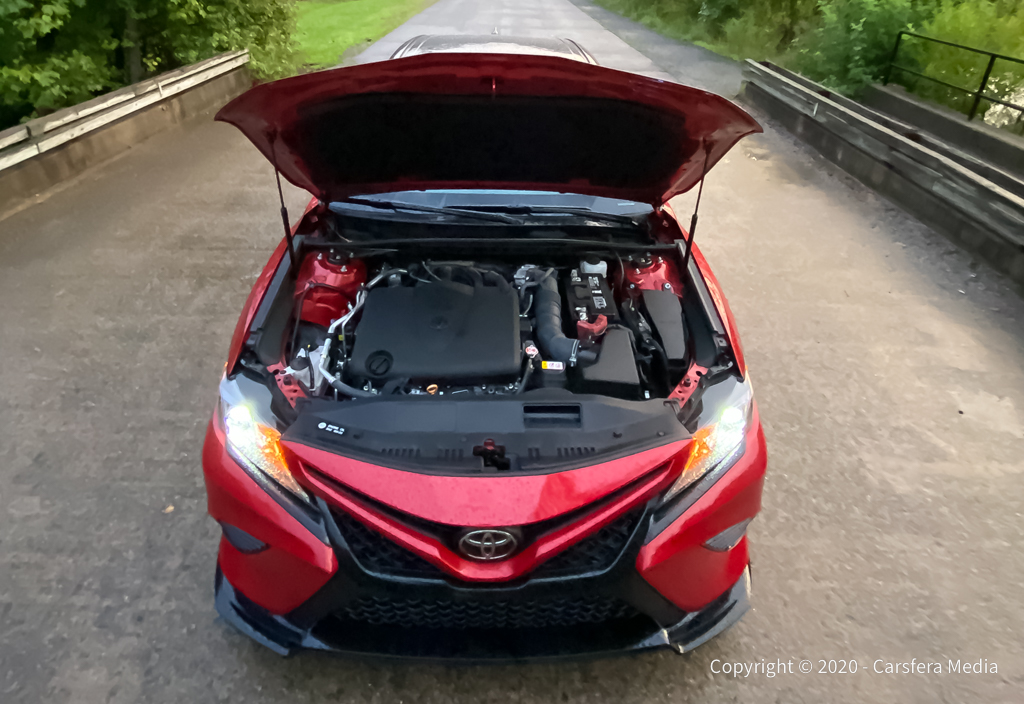 Conclusion
While the Toyota Camry has over the years continued to remain an uninteresting, highly dependable sedan, the 2020 Toyota Camry TRD offers a drive on the wild side with a pretty impressive sticker price. The vehicle still bears Toyota's reputation for being reliable with great resale, and the fact that the TRD is pure bliss is why we'd recommend it.