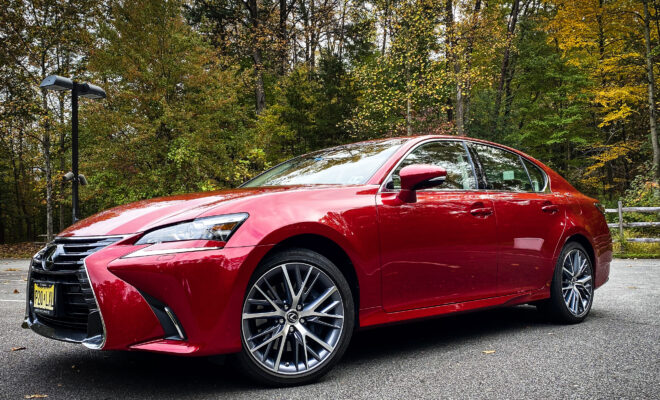 TEST DRIVES
2020 Lexus GS350 AWD – COMFORT, STYLE AND FUN BEHIND THE WHEEL
By
|
The 2020 Lexus GS350 AWD isn't your standard luxury car in the sense that you aren't given as many customization options as rivals BMW and Mercedes. While you might assume that this is a downside, it is one of the reasons why many buyers would consider buying the Lexus GS350 AWD, mainly because the mere thought of pouring over a tedious options list isn't exactly fun for people other than car enthusiasts.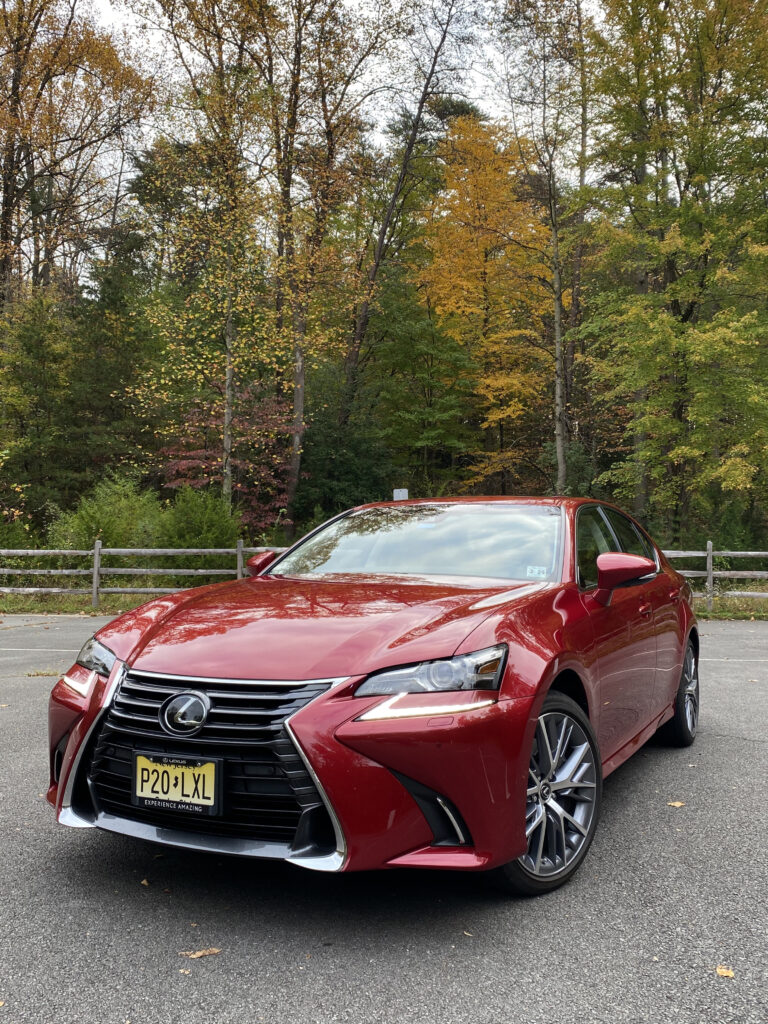 The upscale 2020 Lexus GS350 AWD comes with a set of robust features with a small selection of add-ons which aren't hard to figure out. Plus, there is so much to like about the 2020 Lexus GS350 AWD, that's hard to discuss each one in a concise review. That's said we'll go over just about everything you'll need to know when considering the GS350 AWD.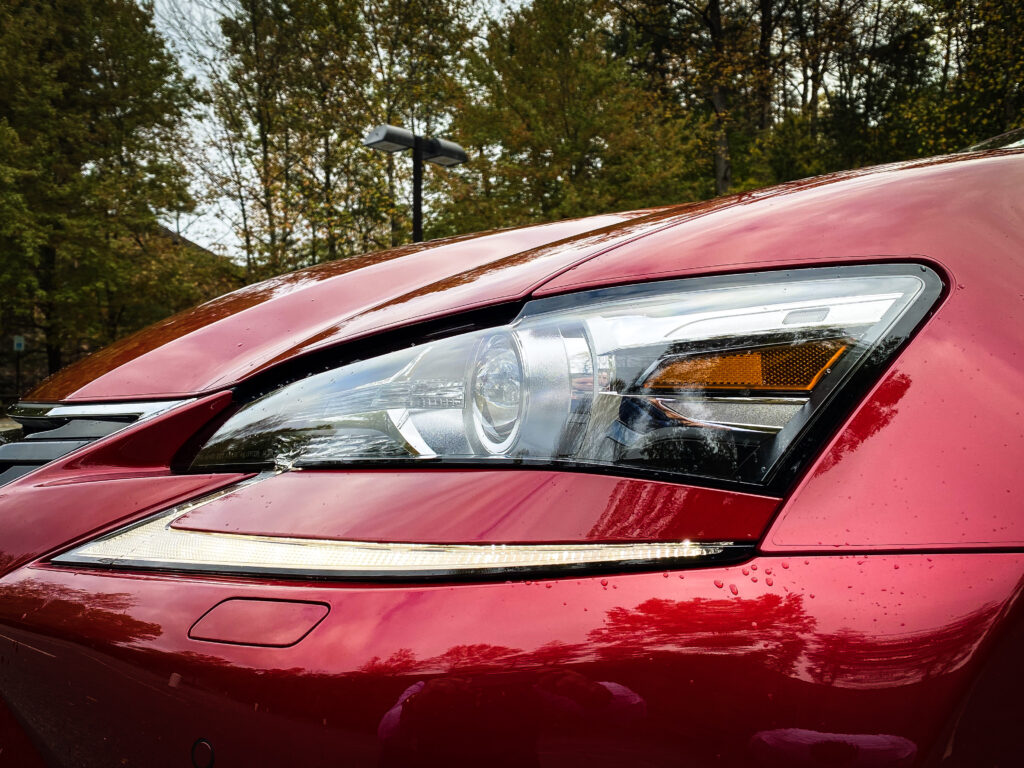 Driving Comfort and Agility
The 2020 Lexus GS350 AWD follows in the footsteps of its predecessors, for the most part, offering excellent acceleration and driving pleasure with its dynamic configuration, coupled with an all-wheel-drive option. Not only does the configuration make the chassis more playful, but the six-speed automatic transmission with Lexus Dynamic Handling System puts handing it on par with more expensive vehicles like the Porsche 911 GT3, or even the Ferrari 812 Superfast.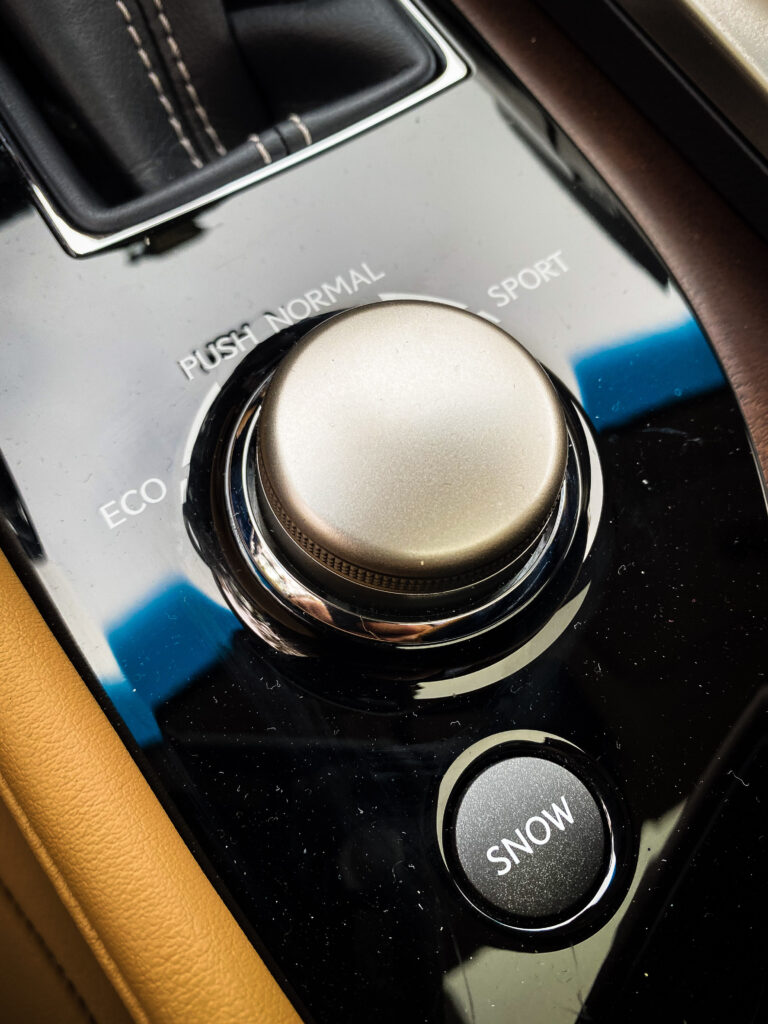 When driving the 2020 Lexus GS350 AWD, we noticed surprisingly little if anything to complain about. The 3.5-liter V6 produces a pretty decent 311hp with 380 lb-ft of torque, which makes passing through traffic and even revving up for the finish line very easy. At under 5 seconds of 0-60 times, it isn't for the speed-hungry driver but instead more geared towards people who want to drive a mature feeling vehicle. A vehicle that makes them feel in control and yet is highly capable.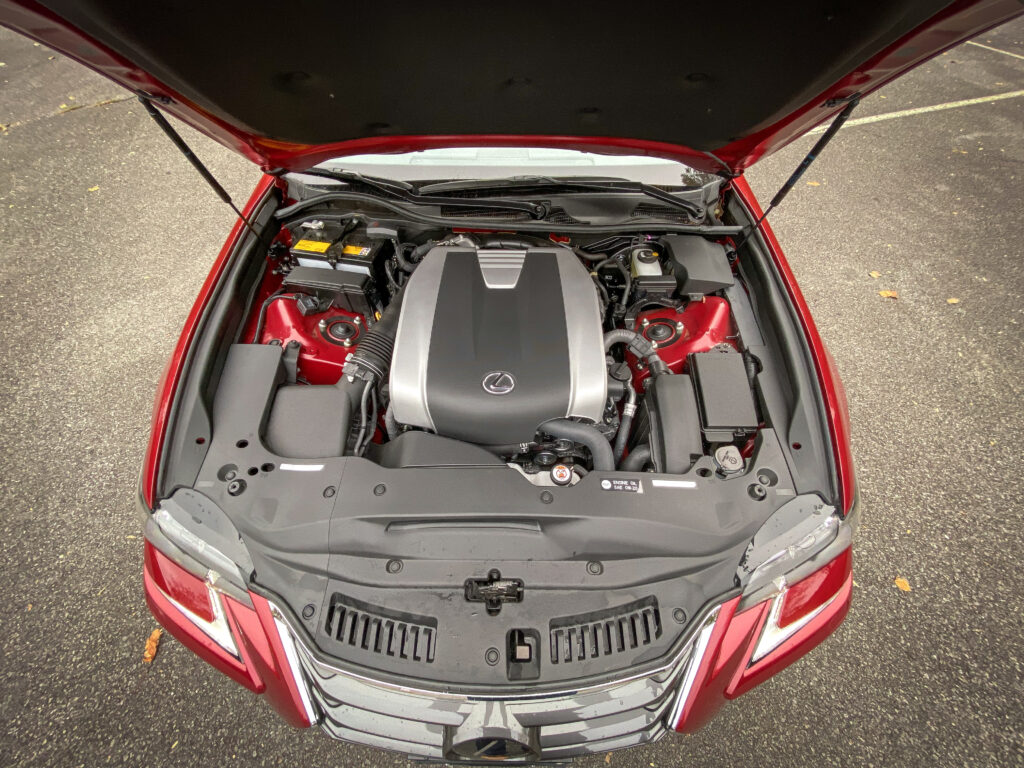 Interior Comfort and Style
The 2020 Lexus GS350 has undoubtedly received a couple of updates, apart from the massive spindle grille on the front. It's an external look that seems to be now synonymous with the brand and quite frankly most people, including ourselves, love. However, what's changed is on the inside, and you'll need to step inside to feel all the brand new premium material.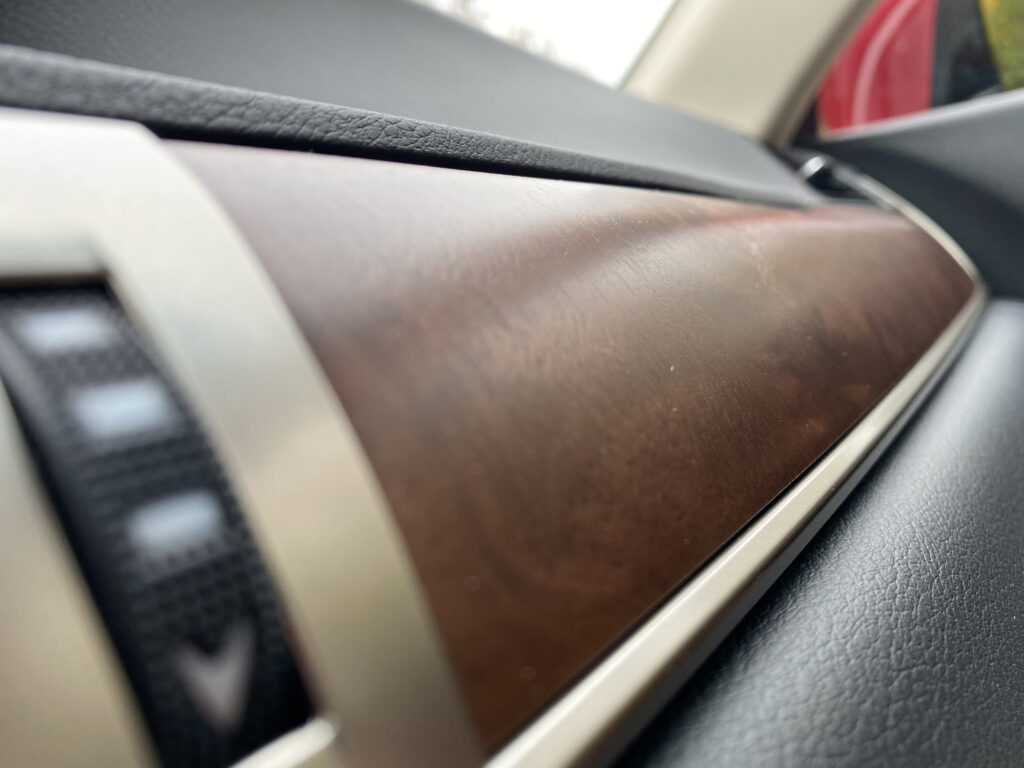 The center console features a joystick-style controller, with a dependable and highly capable audio system, a navigation system, with a high-resolution screen that's on par with many of its rivals. It is hard not to notice the use of premium materials across the dashboard, doors, and even the seats.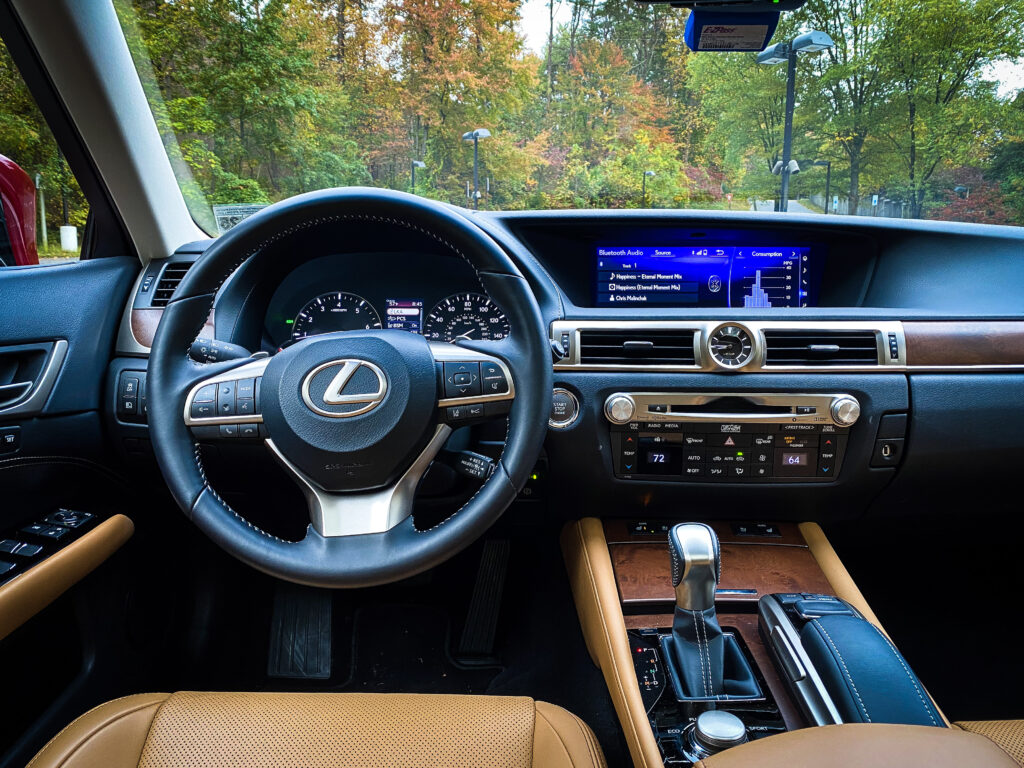 Getting comfortable behind the wheel is easier than with some other vehicles, and with so much space in the front and back, it can accommodate some of the largest people on earth. But despite the roominess, the size does not feel cumbersome to maneuver through in rush hour traffic, corner mountainous bends and overtake at highway speeds without much bother.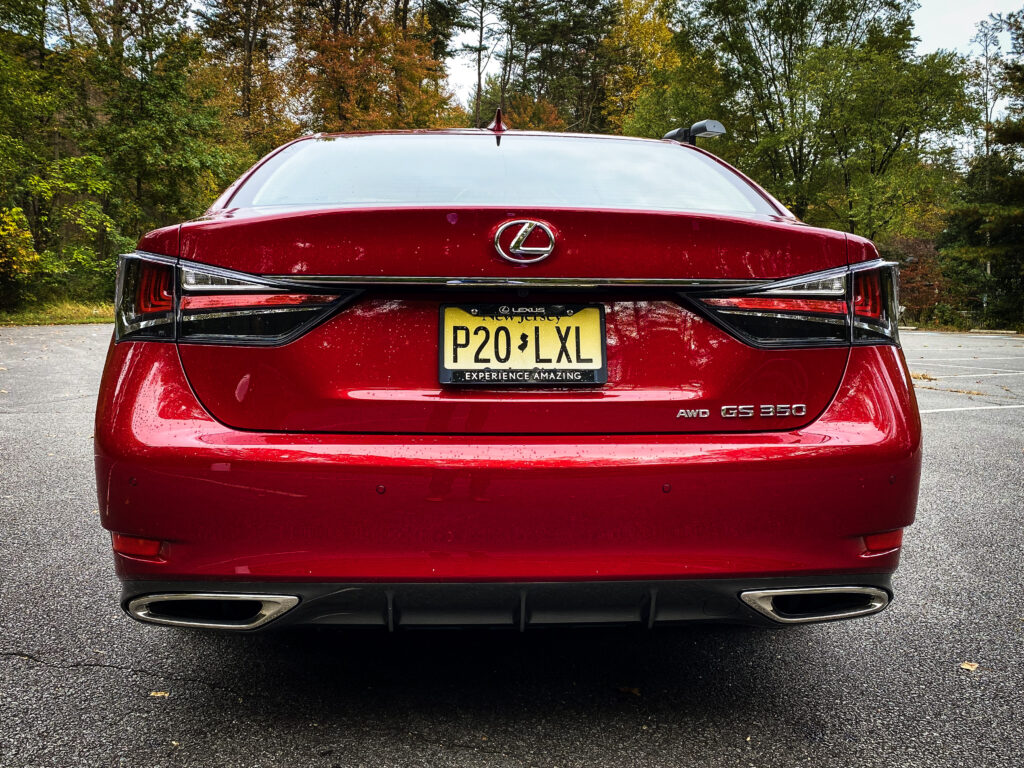 Final Verdict
While we acknowledge that the GS350 AWD is slightly more expensive than many of its rivals, its interior refinement, ample room inside, and an enjoyable ride make it hard not to recommend. In fact, we'd say it probably comes in second to the BMW 5 Series, but only by a hair, but considering that it also costs less, means that you're getting lots of value for money coupled with excellent resale when the time comes.