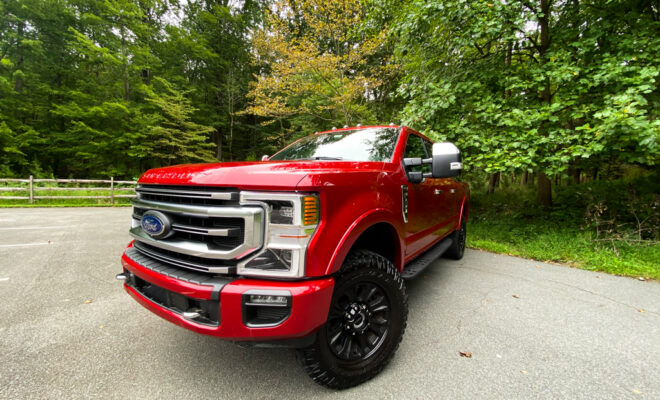 TEST DRIVES
Meet this week the all new 2020 Ford F250 SRW 4X4 Crew Cab Platinum, The Tough Gets Tougher!
By
|
The Ford F 250 SRW 4X4 Crew Cab Platinum is one of the best-selling cars in Ford's lineup in the USA. Asserting this dominance and assuring it in the ultra-competitive truck market isn't easy but Ford and managed to hold on to the lead with continued improvements to its truck. The 2020 Ford F 250 is no different. Part of the Super Duty lineup, the optional 7.3L DEVCT NA PFI V8 is an absolute beast.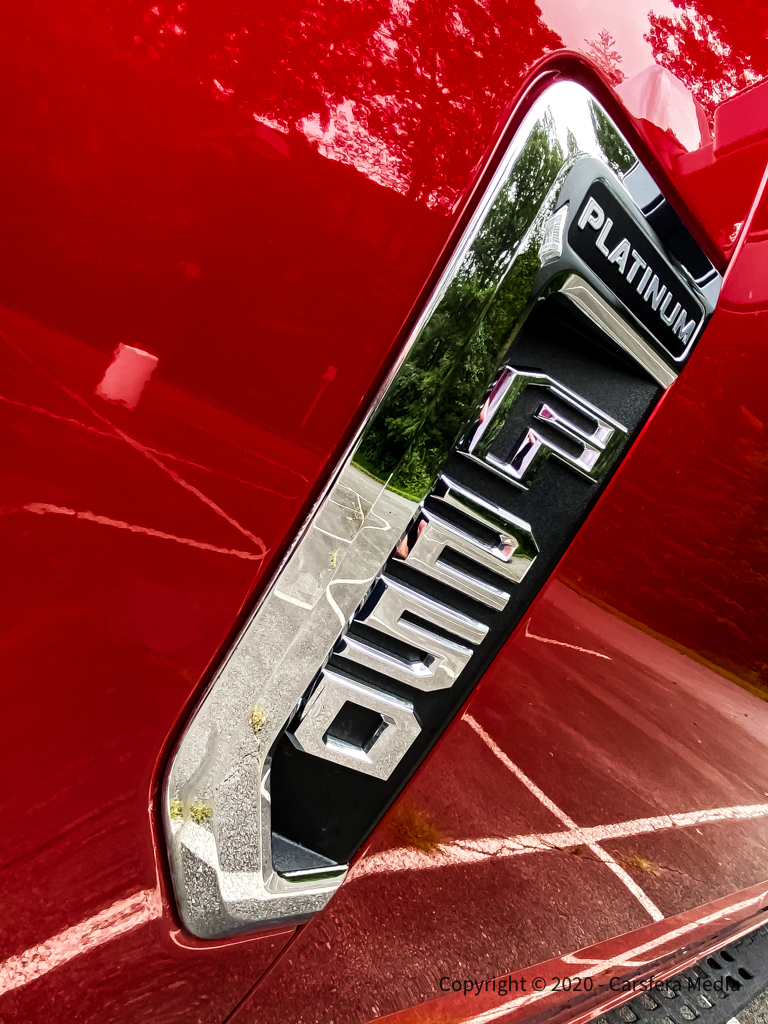 We got our hands on a review unit, and one of the things we were eager to test is how well it did against the competing Chevrolet Silverado 2500HD and the Ram 2500. Does the F 250 SRW do enough to stand out from the competition?
What's New in 2020?
Ford has made several improvements and bold changes to the F-250 in 2020. The vehicle now has a more aggressive exterior with black wheels and 35-inch off-road tires that come pre-installed as part of the Tremor Off-Road Package.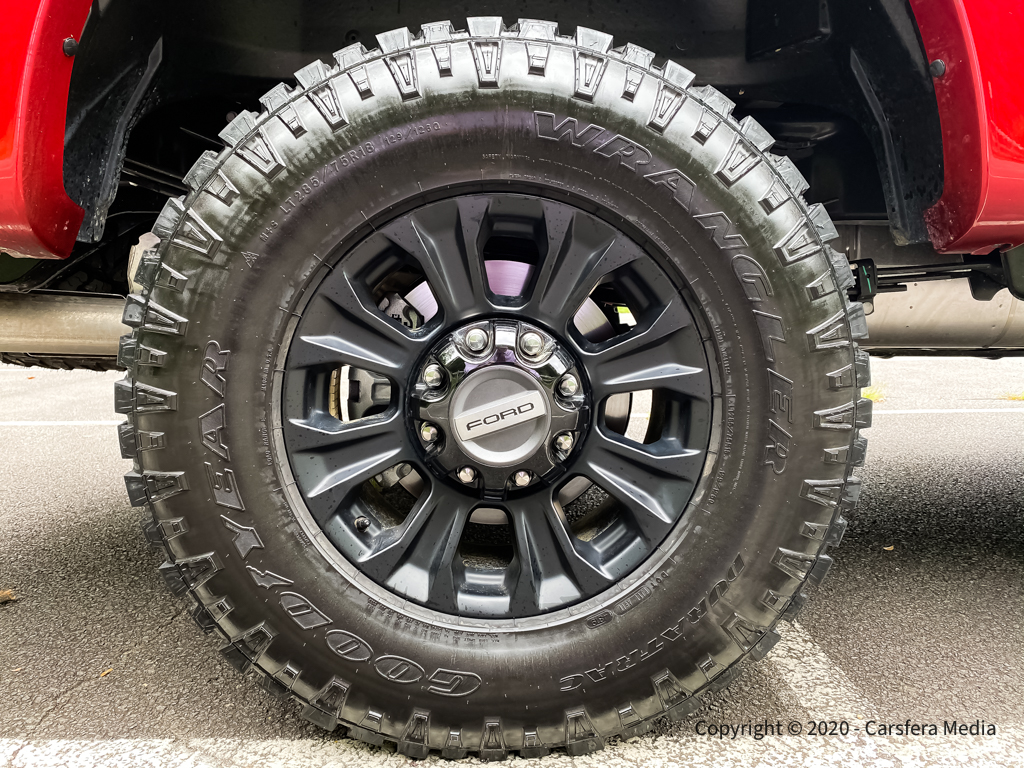 A new color palette is introduced with Velocity Blue and their Iconic Silver. However, we were pretty impressed with the review unit's Rapid Red. Over inside the cabin, little has changed except for the Highland tan upholstery that comes with the Limited trim.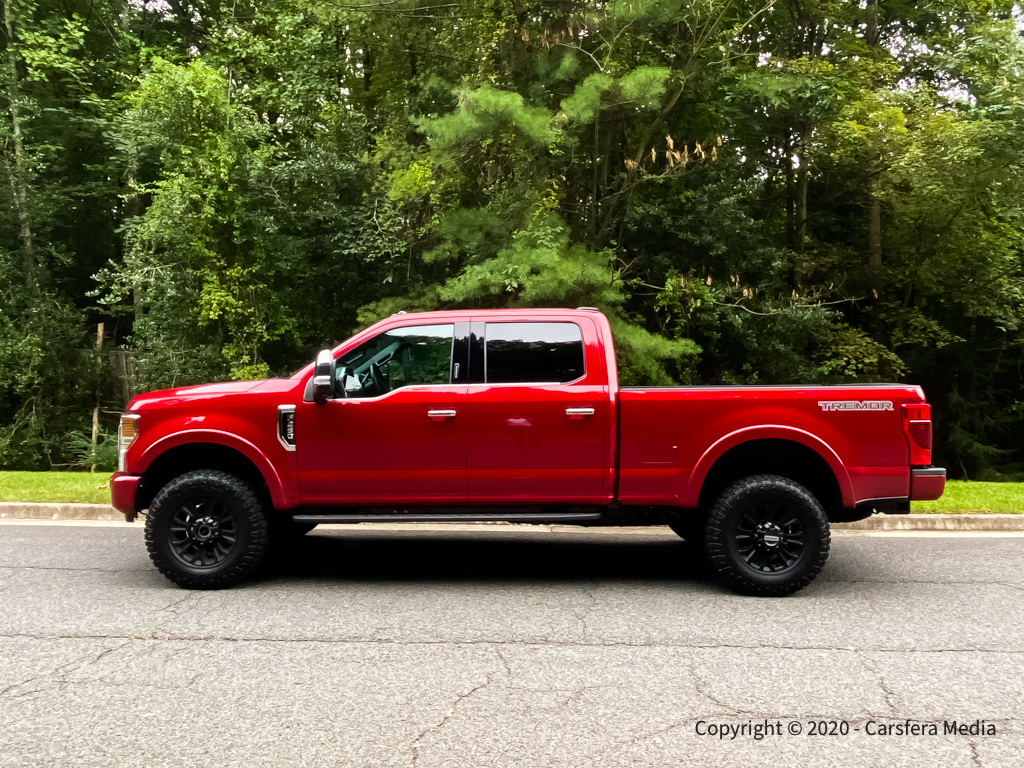 In terms of technology, there are tweaks to the driver-assist feature, improved automatic high beams that are now standard across all trims and improved lane-keep alarm which is also standard on many trims including the one we had.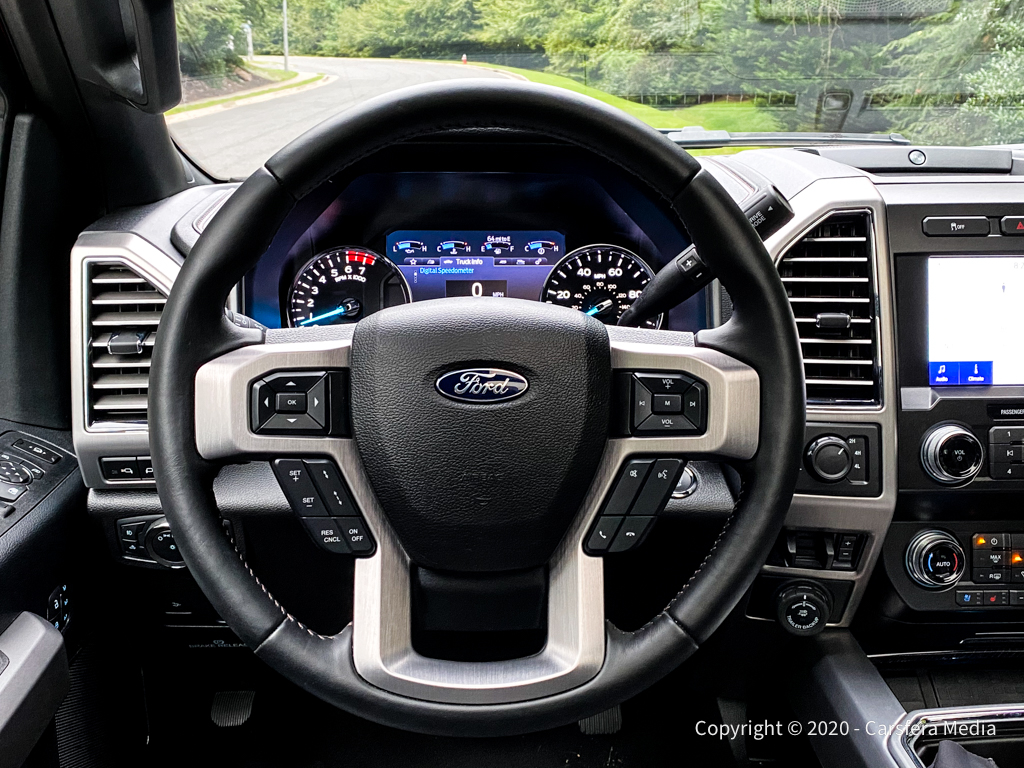 On the Road Performance
We were eager to try out the new 7.3-litre V8 that produces a mind-numbing 430 horsepower and trust us when we tell you it does not disappoint. The new engine offers excellent torque making it the perfect choice for anyone who wants to haul stuff that's too otherwise heavy for other trucks. The 430 HP of power dwarfs the standard 6.7-litre turbodiesel V8, which on paper has 475 hp and 1050 lb-ft of torque.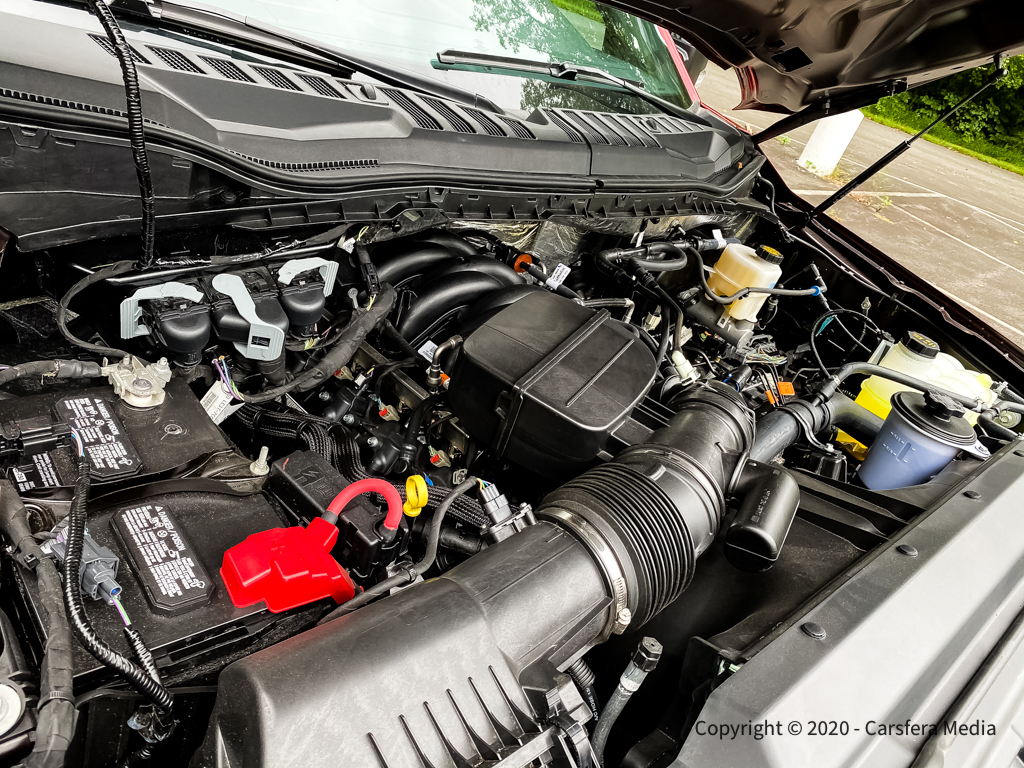 Not only is the gas engine smoother, but it offers a much better drive. The rear-wheel-drive is a pleasant relief, especially when driving through mud and sand. You get the feeling that there is more than enough power to bail you out of just about any type of situation, and it is that confidence that will have many truck lovers opting for the 7.3-litre engine option.
Handling and Towing
The F 250, is one of the best trucks we've driven when it comes to hauling and towing. We tested it and to our surprise, it handled it without breaking a sweat. In our opinion, even with 20,000 pounds of weight, you're not going to notice a significant decrease in acceleration, power and handling.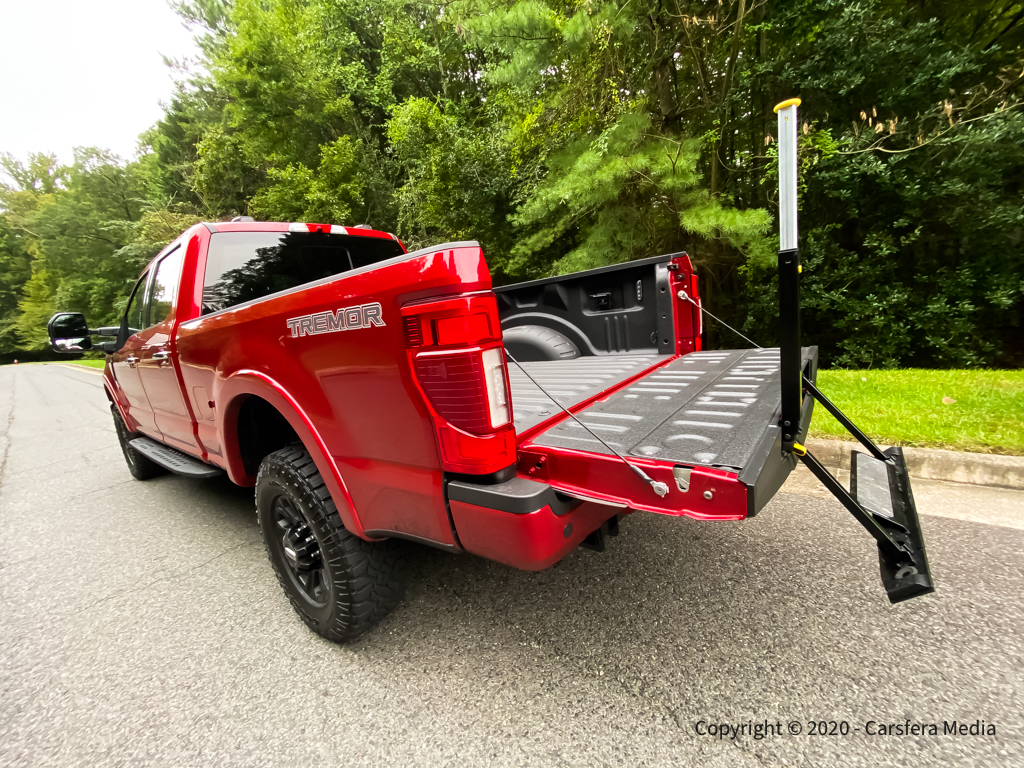 In terms of comfort, the F250 is certainly up there with the best. The ride is smooth, and the vehicle shifts effortlessly regardless of the mode you choose. In some ways, it feels like driving a sedan, until of course, you're towing a heavy payload which requires extra caution. Other than that, we have nothing negative to say about what is one of the best trucks you can buy in America.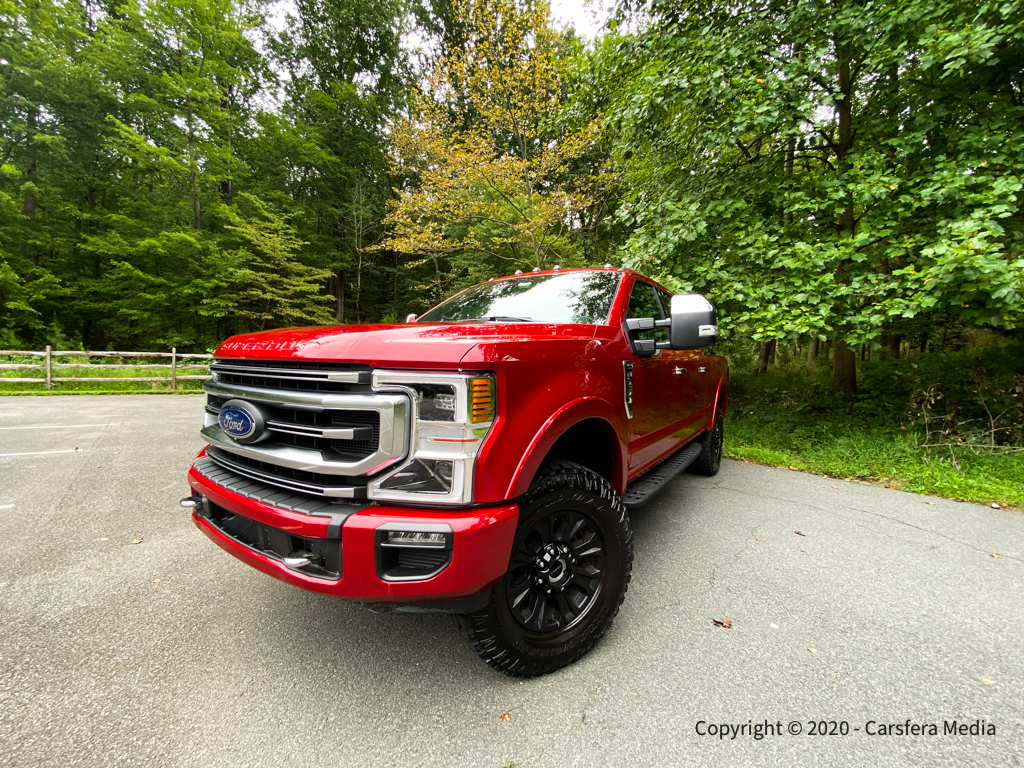 Final Verdict
The 2020 Ford F 250 SRW 4×4 Crew Cab Platinum is an absolute beast. It drives smoothly, is remarkably quiet and offers just about every safety feature you'd hope for in a truck. So, there no reason to look elsewhere, especially if you buy one with the 7.3-litre V8.