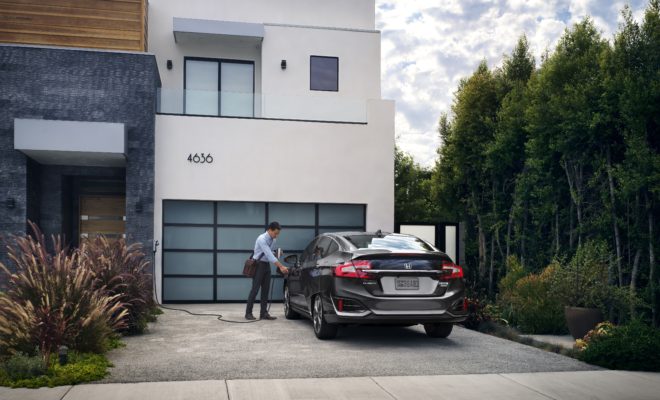 NOW TRENDING
2018 Honda Clarity Plug-in Hybrid
By
|
Just in time for the holidays, the 2018 Honda Clarity Plug-in Hybrid will go on sale December 1, 2017 at dealerships nationwide. The midsize plug-in hybrid starts at a Manufacturer's Suggested Retail Price (MSRP) of $33,400 with highly equipped standard equipment and is offered with a Touring trim for $36,600.
"The Clarity Plug-in Hybrid takes a big step forward in bringing Honda electrified vehicles into the mainstream with no compromise to performance, range or comfort," said Ray Mikiciuk, assistant vice president of Honda Automobile Sales. "The Clarity Plug-in Hybrid leads the pack with the highest all-electric range rating of any plug-in hybrid sedan and the most comprehensive standard equipment, spacious five-passenger cabin and a roomy trunk – all at an affordable price point."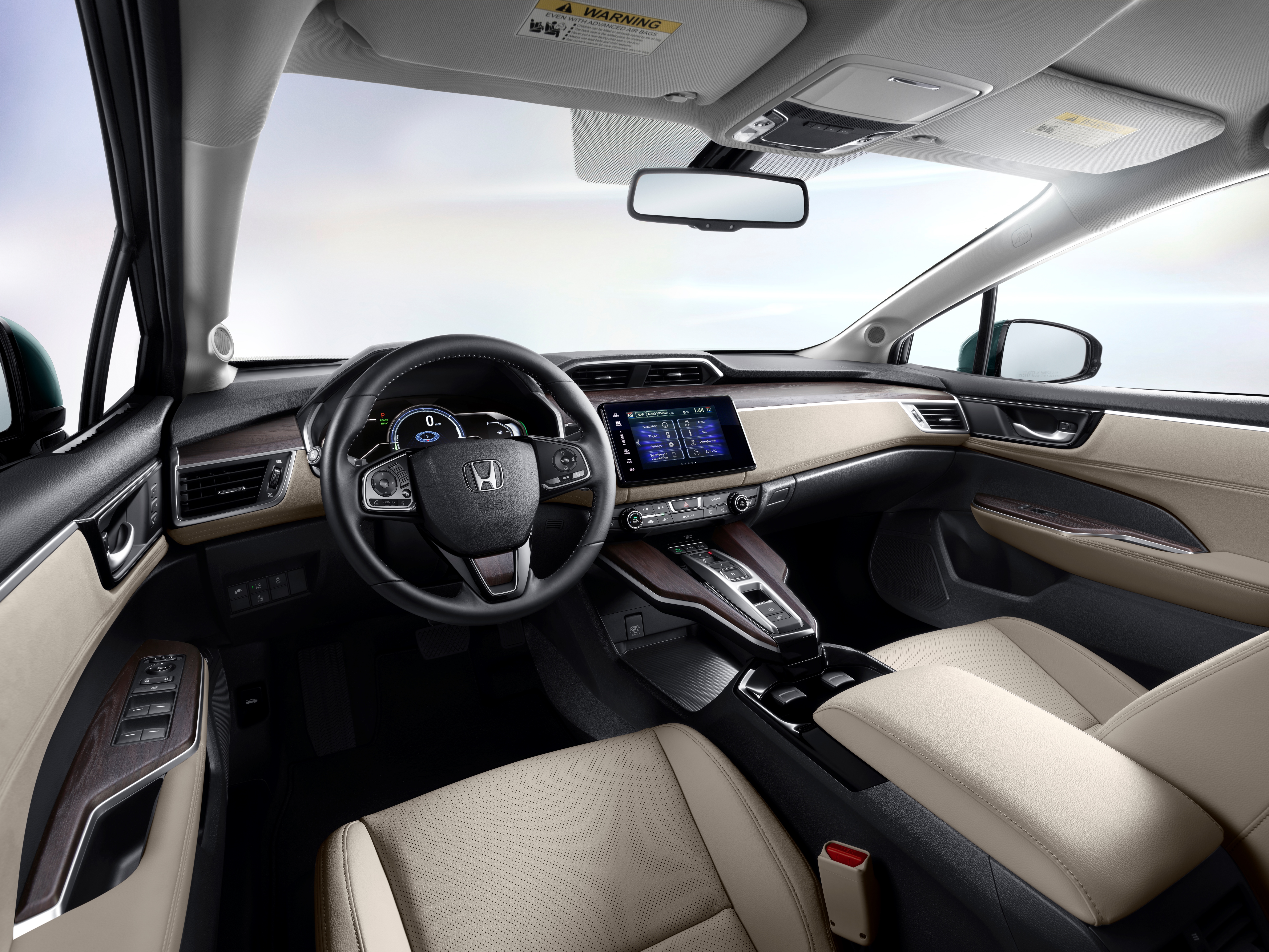 Clarity Plug-in Hybrid owners are eligible for a federal income tax credit of up to $7,500 when they purchase, and for additional state rebates, where available, when they purchase or lease the model. Residential property owners may also take advantage of financing and incentives from their local government and utility company, where available, to install an EV charger.
The Clarity Plug-in Hybrid earned the highest all-electric range rating among all plug-in hybrid sedans with its EPA range rating of 47 miles on a full charge. The model also received an EPA fuel economy rating of 110 combined MPGe, among the top of midsize plug-in hybrids, and a gasoline only 44/40/42 MPG rating (city/highway/combined).
For longer trips, the Clarity Plug-in Hybrid can utilize its hyper-efficient 1.5-liter Atkinson cycle 4-cylinder engine to generate electricity and, under certain conditions, to act as a direct power source. The Clarity Plug-in received an overall EPA driving range rating of 340 miles.
The vehicle's electromotive power comes from a 181-horsepower electric motor producing 232 lb.-ft. of torque and drawing power from both the gasoline engine and a 17-kilowatt hour (kWh) battery pack with a recharge time of just 2.5 hours at 240 volts. The Clarity Plug-in features Honda's two-motor hybrid powertrain that has a total system output of 212 horsepower.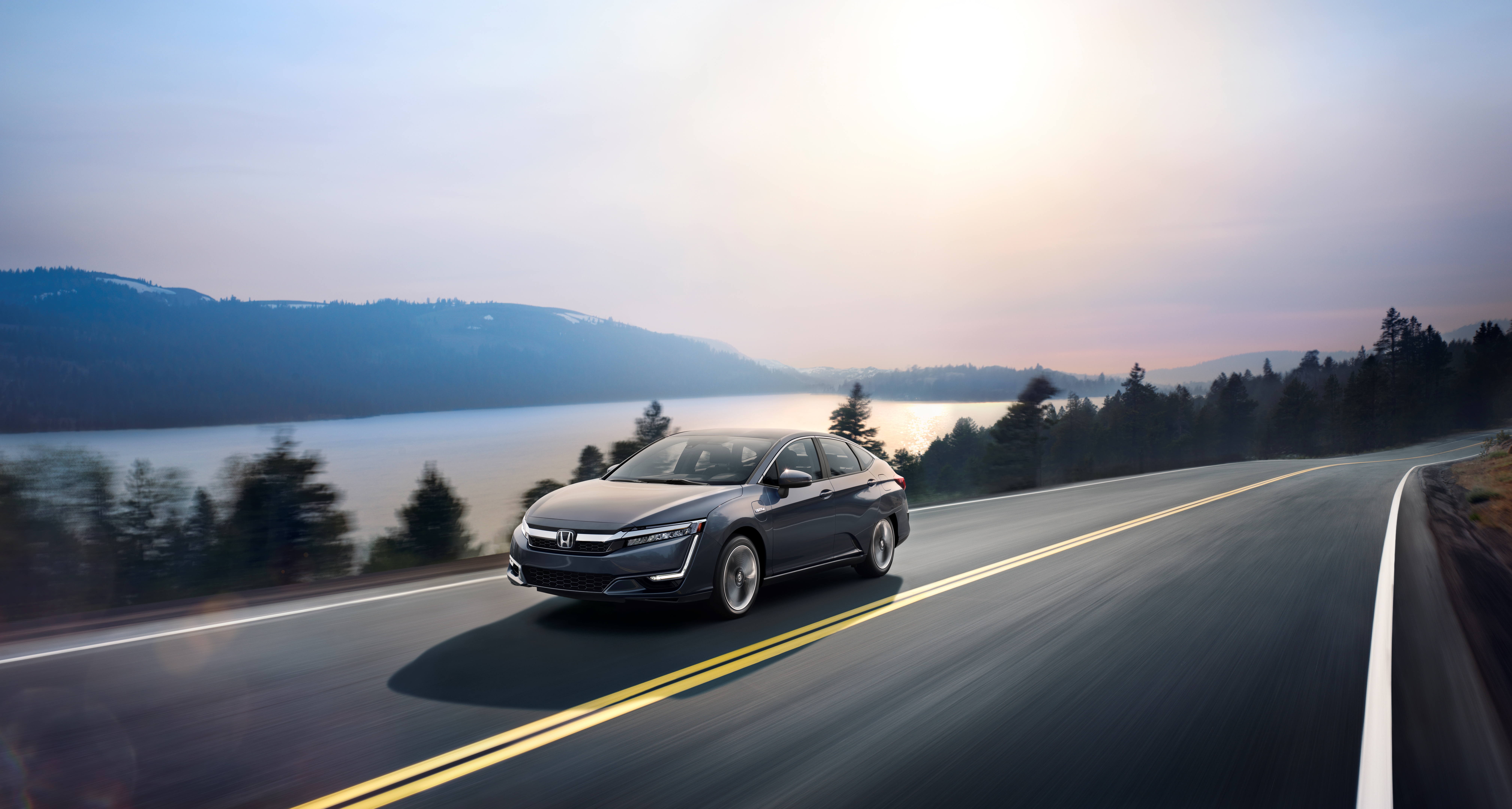 The Clarity Plug-in Hybrid features three selectable modes – Normal, Econ and Sport – allowing drivers to customize their experience, maximizing efficiency or driving performance. A fourth mode – HV mode – is provided to maintain the battery's state of charge and can be selected in conjunction with Normal, Econ and Sport driving modes.
The Clarity Plug-in Hybrid joins the Clarity Electric, launched August 2017, and Clarity Fuel Cell, launched in December 2016, to complete the Clarity series of vehicles, offering customers an array of electrified vehicle choices in a sophisticated, spacious and comprehensively equipped five-passenger midsize sedan. The Clarity series is at the forefront of Honda's initiative to bring electrified vehicle technology into the mainstream. The company has announced its intention for electrified vehicles to comprise two-thirds of its global automobile sales by 2030.