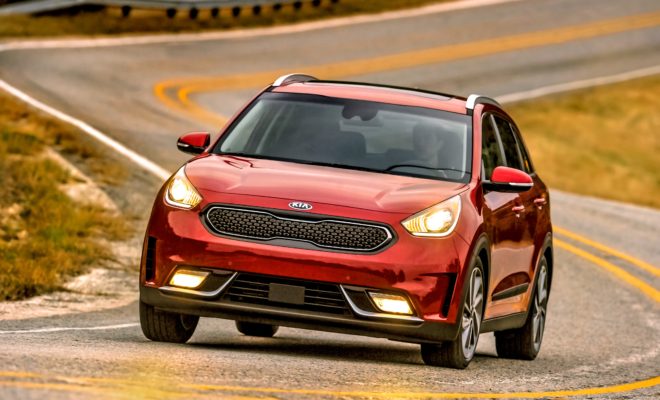 TEST DRIVES
2017 Kia Niro: Affordable and Fun Hybrid Crossover
By
|
For decades, the Korean brand Kia was an enigma in the United States. During its early history, Kia supplied engines and transmissions to Ford for use in U.S. and European models. When I first married, I bought my then wife a 1988 Ford Festiva, a Kia-powered tiny affair that retailed for $4995. We drove the Festiva for 54,000 miles with the only problem being a faulty driver-side, rear wheel bearing. The Festiva featured decent performance—it actually was fun to drive—and was roomy inside. I wish YouTube had been established in 1988, as watching me unfold my 6'9", 300-pound body from the Festiva would've probably made for a viral hit. But I fit just fine inside the tiny car, and its reliability endeared me to the Kia brand.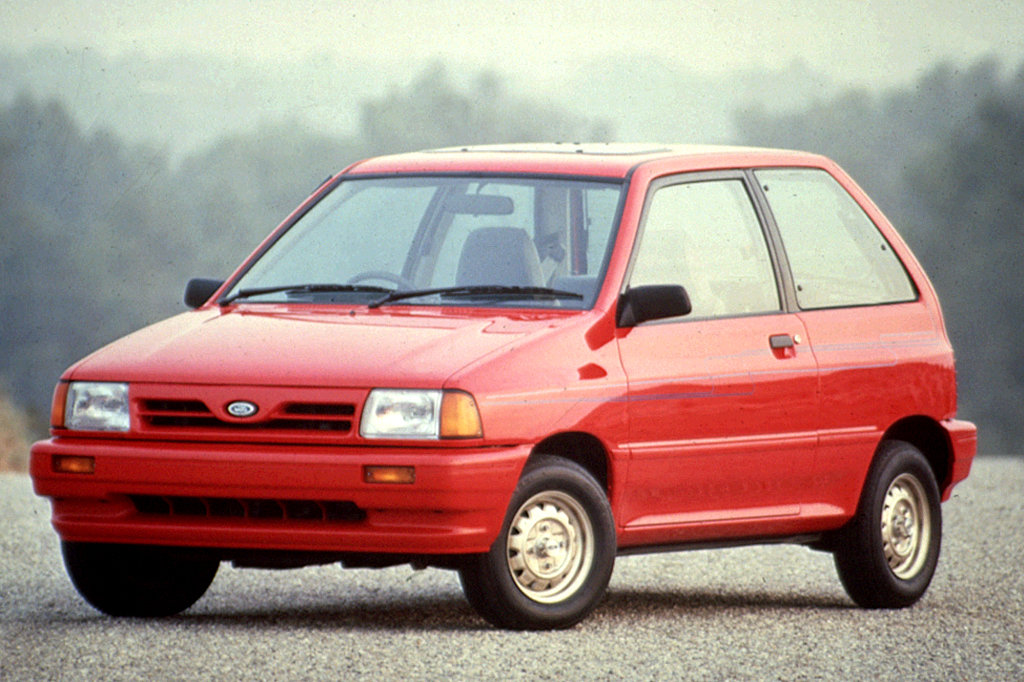 Fast forward to the 90s, when Kia established its first dealerships here in the States. Due to the Asian financial crisis of the late 90s, Kia filed for bankruptcy and was acquired in a bidding war with Ford by fellow Korean brand Hyundai. Under Hyundai's tutelage, both brands have slowly built their model portfolios into solid brands. A stroke of marketing genius saw the introduction of the industry's first 10-year, 100,000-mile Powertrain Warranty, on both Kia and Hyundai models.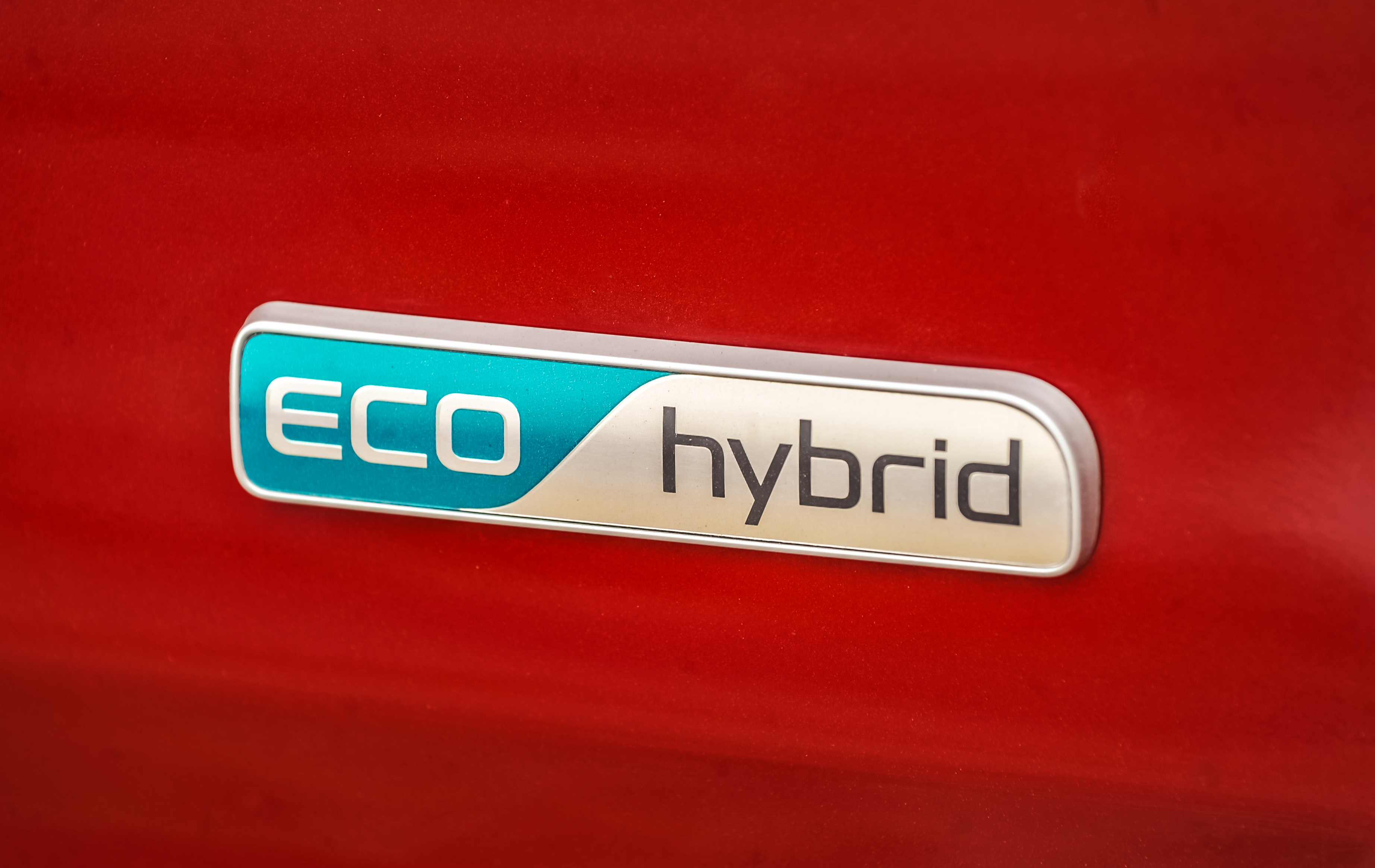 Now, with this kind of warranty protection, you'd better build quality cars, or else expect to go broke very quickly on warranty claims. Yet, Kia has responded over the years in a major way. Just a few decades ago, J.D. Power reliability pegged Kia cars as among the worst in the industry, but now its most recent survey has shown Kia as the best. That's quite the climb for the brand that started with just two cars in its lineup, the Sephia and Sportage. While the Sportage remains, it's joined by Rio, Soul, Forte, Optima, Sedona, Sorento, Cadenza, the super luxury K900, and now the 2017 Kia Niro.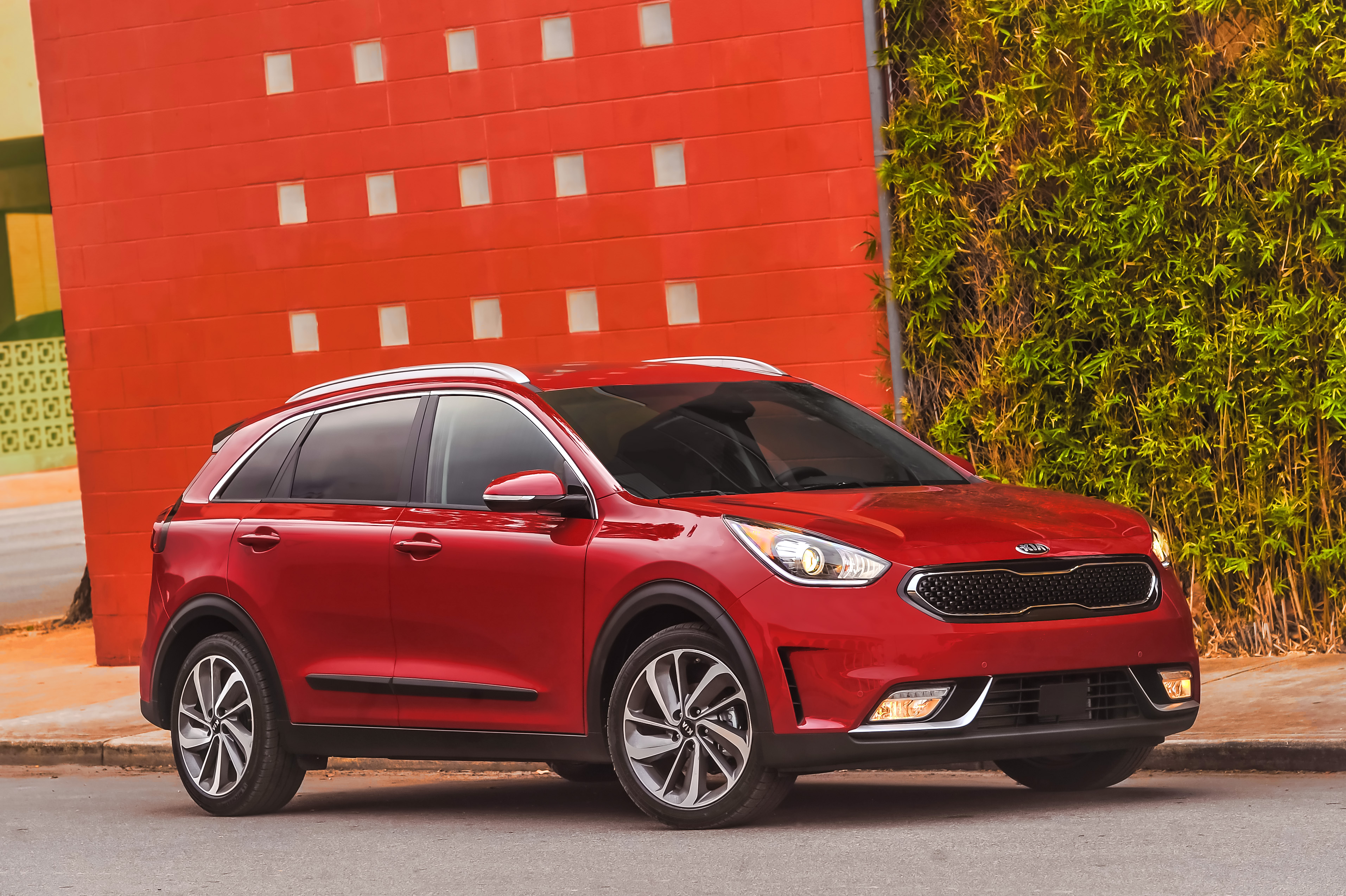 The 2017 Kia Niro is a compact Hybrid Crossover utility vehicle. With handsome styling, 52 city mpg efficiency, and tall wagon utility, it's the perfect car for those with young families and active lifestyles.
From a style perspective, Niro delivers a rugged image; deep-door sculpting, optional 18-inch wheels, a high beltline, and wheel arch cladding contributes to this rugged look. From the front, the traditional Kia grille is flanked by projector beam HID headlights, while aggressive brake cooling ducts and well-integrated LED daytime running lamps fill the lower half of the bumper. Inside the car is a typically well-appointed Kia cabin. At Niro's rear is a racy roof spoiler, with performance cladding around the rear exhaust. The overall look says Niro is comfortable in any road environment, however, off-roading is not its "forte."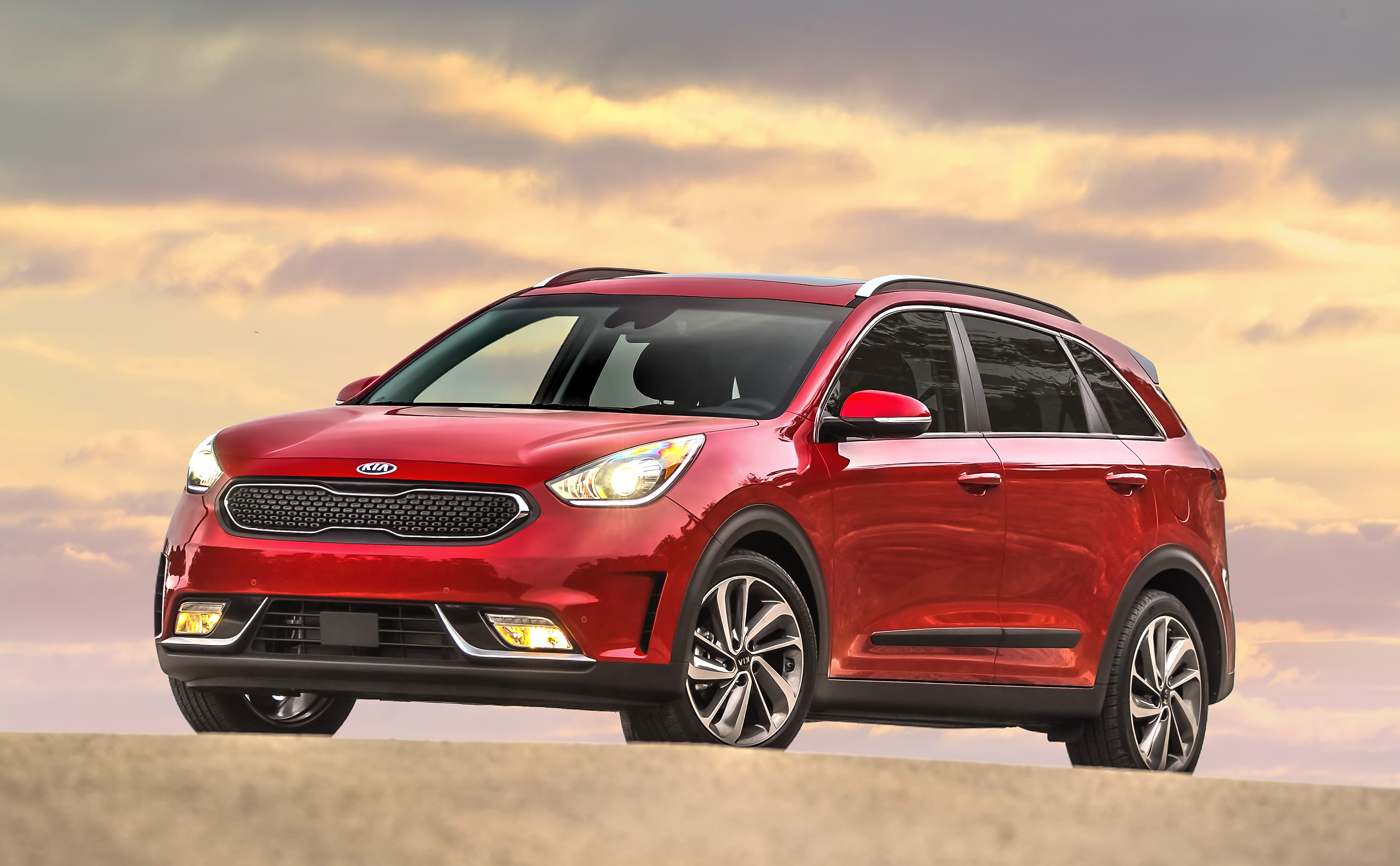 Niro's standard and optional equipment includes dual-zone climate control; push-button start; heated seats and steering wheel; an eServices smartphone app; 10-way power seats with power lumbar support; Apply Car Play or Android Auto; an eco-performance monitor to track and enhance mpg; seven or eight-inch telematics screen, depending on trim level; voice command navigation; harmon/kardon premium surround-sound; power sunroof; roof rails; leather seat trim; and so much more.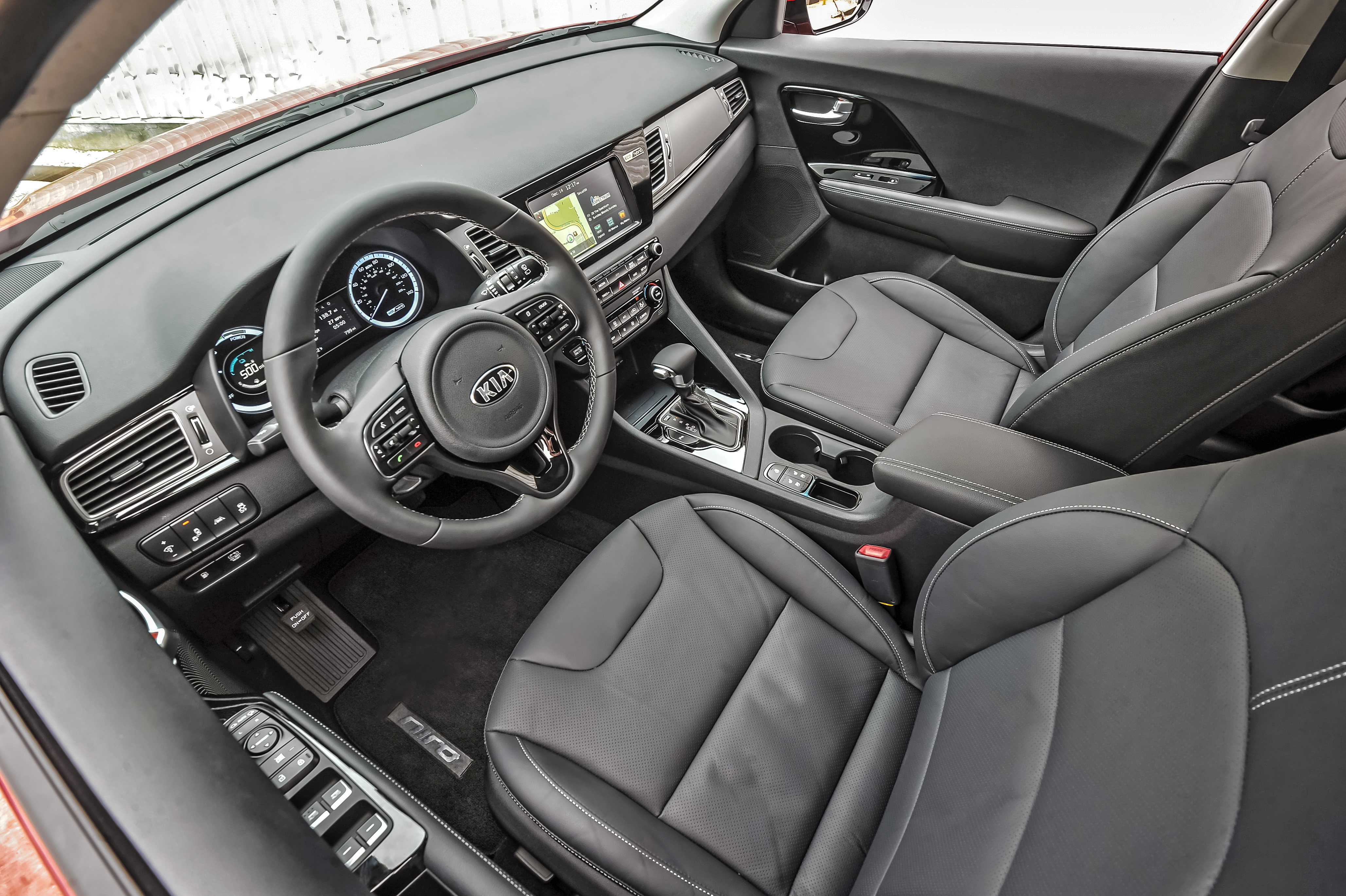 The 2017 Kia Niro offers impressive safety gear and features as standard equipment, like multiple airbags, including a driver's side knee airbag; a trio of stability control management systems; brake assist aids; and even Hill Start Assist Control, which prevents the Niro from rolling backward on steep hills.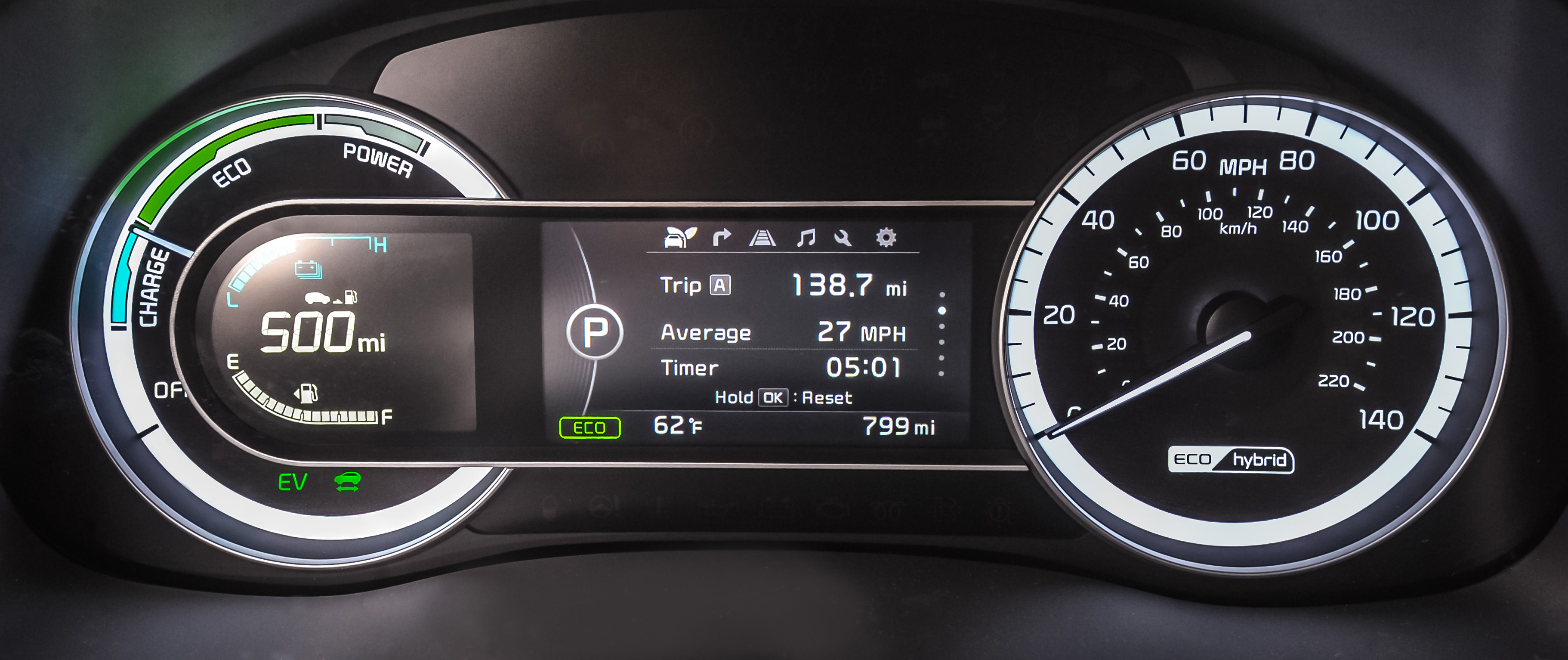 On the road, you'll be forced to choose from 'Economy' (Eco) or 'Sport' mode. To achieve max mpg efficiency, Niro defaults to Eco mode, which is fine, as long as you are not trying to get anywhere in a hurry. In Eco mode, its 1.6-liter, four-cylinder engine, coupled with a dual-clutch, six-speed automatic transmission offers leisurely acceleration to save fuel. "What a dog," I thought, as I tried to enter freeways at a safe speed. Switch to Sport mode, and the Niro transforms into the fun vehicle that supports its racy looks. Ride quality is also pleasantly compliant.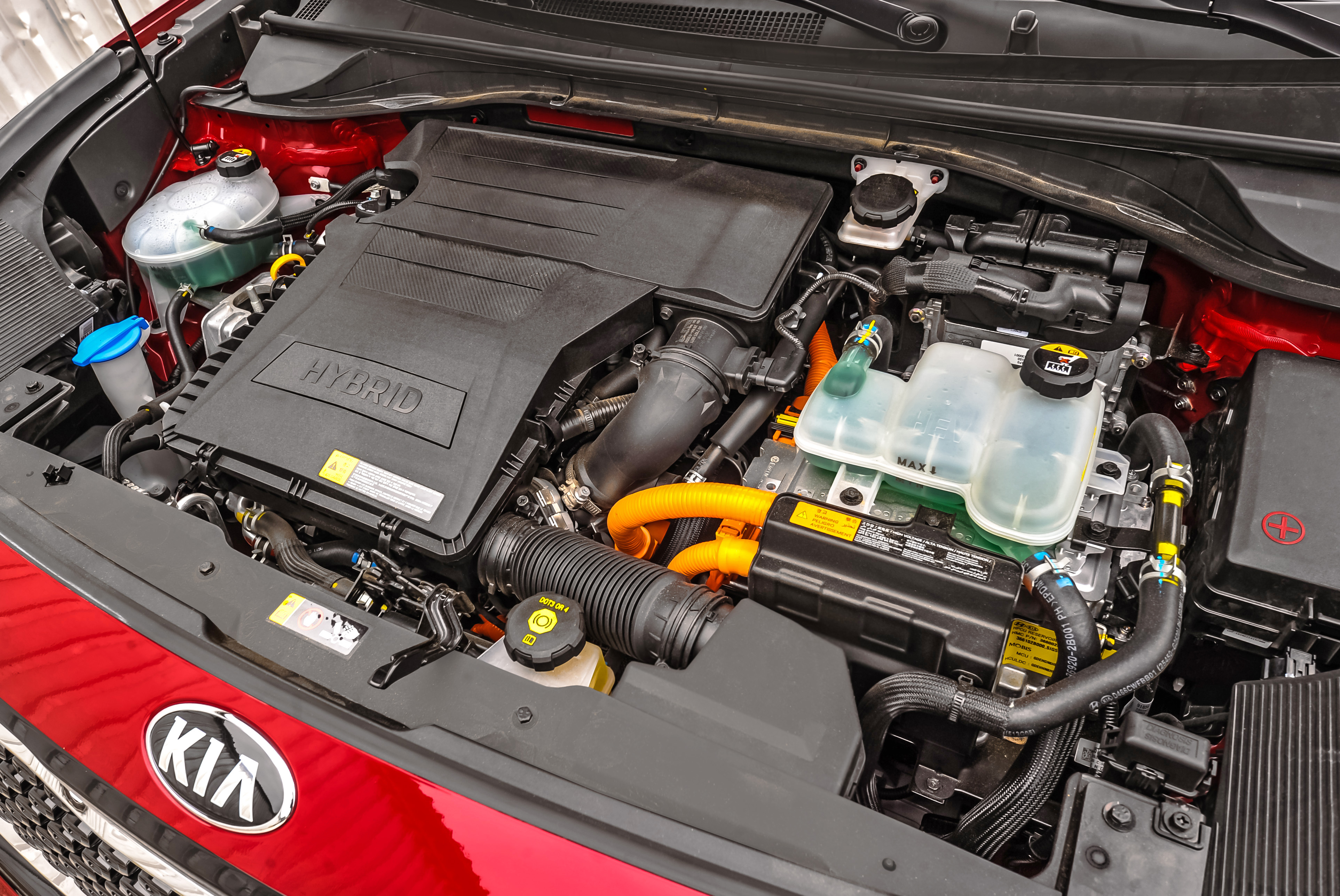 I think the whole industry is still trying to figure out how Kia and corporate cousin Hyundai can market their vehicles at such reasonable price points. Priced from $22,890 to $29,650, Niro is impressive at all trim levels.
If you want safety and style, as well as economic and utility efficiency, look no further than the 2017 Kia Niro.