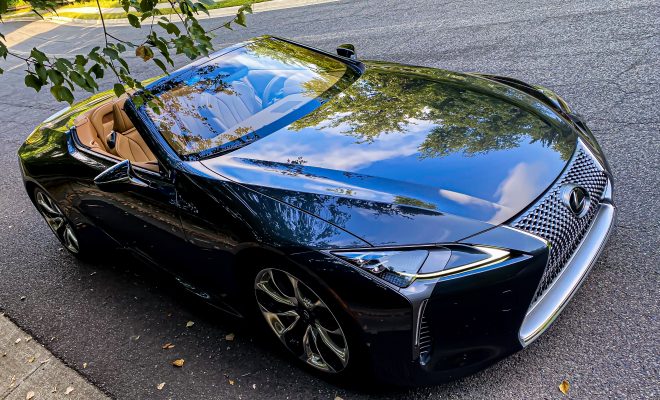 TEST DRIVES
The 2022 Lexus LC500 Convertible Makes You Want To Drive It!
By
|
The 2022 Lexus LC500 Convertible isn't just a vehicle; more than a brand, it is the machine's equivalent of a cult, which nails it every time Toyota wants to show off. Unfortunately, even Lexus may not be aware of when they are hitting the nail on the head, but when they do, it gives the likes of the Mercedes S-Class a run for its money.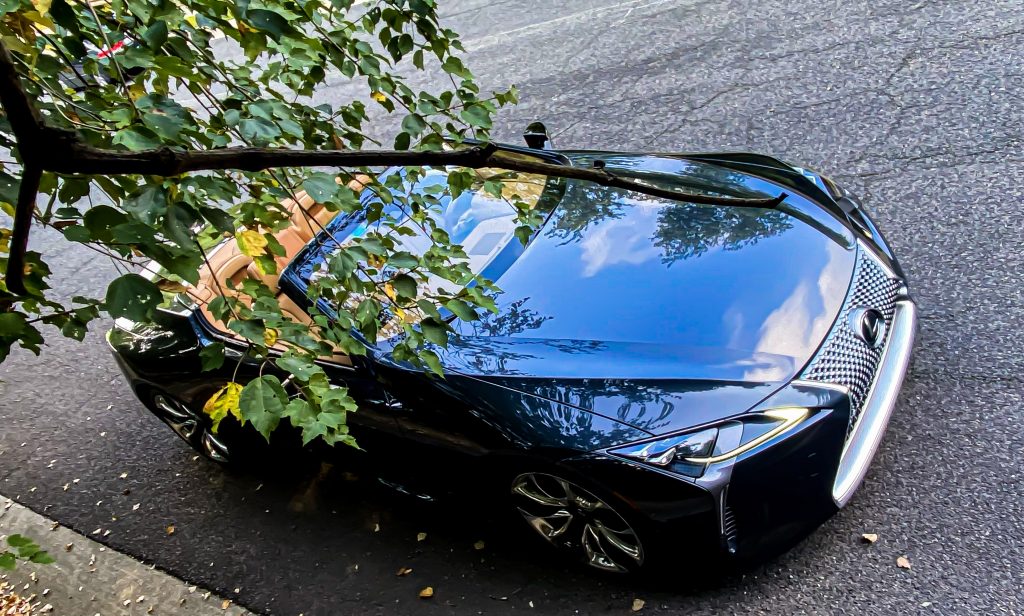 The 2022 Lexus LC500 Convertible is the car maker's attempt at a sporting GT vehicle. While it may struggle to look great on paper, the experience is a dream come true. It offers a rare motoring treat that we're more than happy to talk about and want you to experience. Unfortunately, this rarely remarkable beast may become a rare breed, losing out to its electric brethren, so enjoy it while you still can.
What's Inside?
We tend to think that the LC Convertible is somewhat rare, one reason is that there aren't many of them out there, but the ones there will blow you away. At first glance, we were impressed with how cool the LC500 Convertible looked. Not only is it stunning with the cool looking lights, imposing grille and broad wheel arches, the 20-inch alloys coupled with those signature wide skirts give it that road-hugging look. The cool look is one of the reasons why the LC500 was named the best convertible in 2021 by several automotive publications.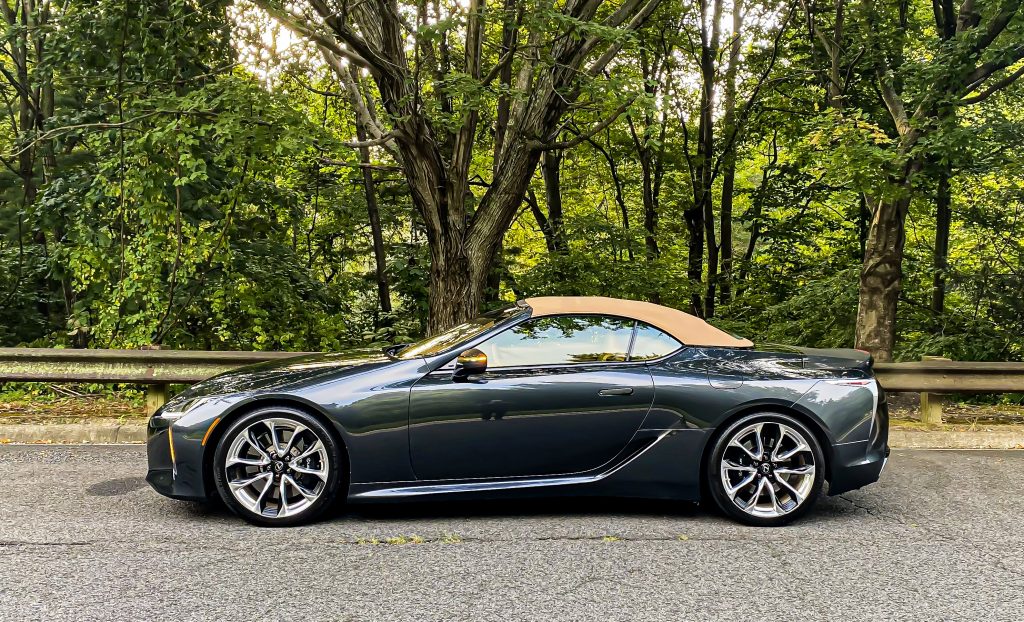 Step inside, and the Lexus LC500 Convertible is just as impressive. There are strange and exciting geometric shapes throughout the cabin, coupled with intricate designs like dagger-shaped door handles. All of this feels premium, too, especially the lashings of leather, buttons and metal trims. However, you can pay extra for the soft leather seat trim with integrated neck heaters in the headrests.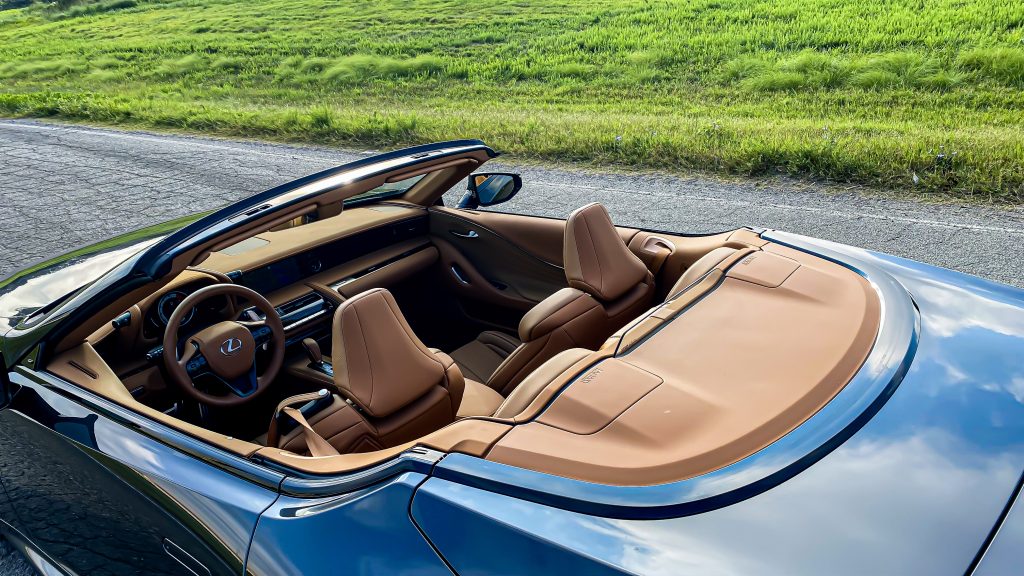 In addition, there is also a vibrant 10-inch infotainment system, which looks perfect, but it takes some getting used to. Speaking of which, the rear seats are also a little awkward, but then this is not meant to be a daily driver with family. Fortunately, this is made up for with comfortable front seats, height adjustment and ample space.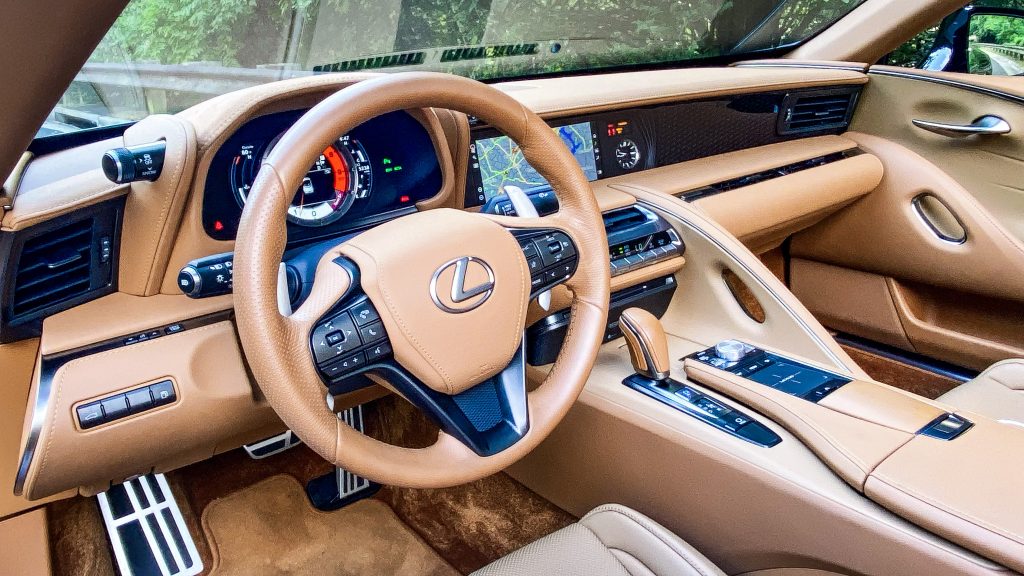 Driving Experience
The Lexus LC500 Convertible, as we may have mentioned earlier, is a pleasure to drive. That bass-filled rumble as you tear up the asphalt with the wind blowing through your hair is something you'll rarely experience with any other vehicle.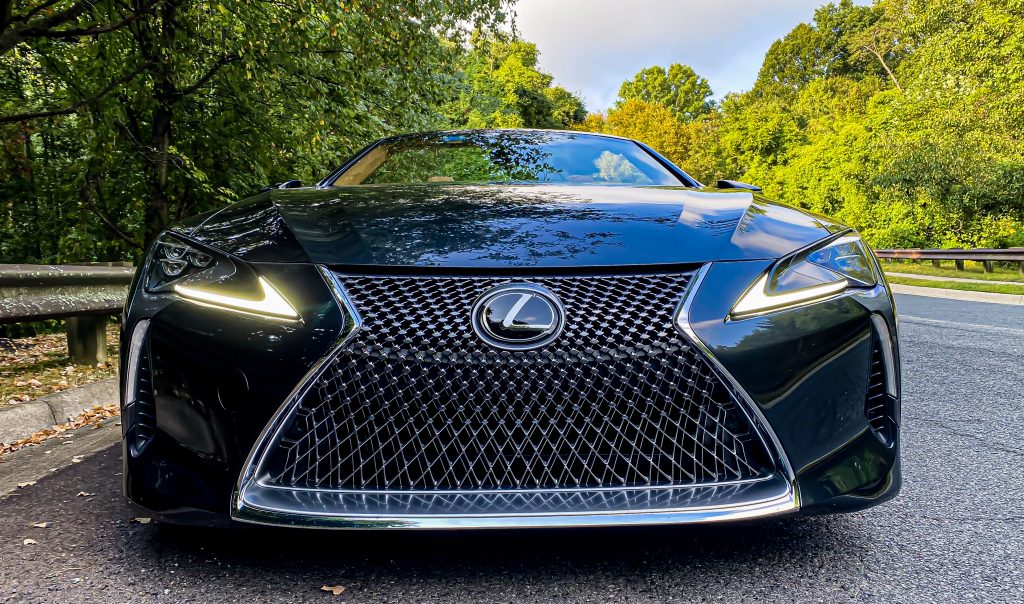 With 0-62mph in 4.7 seconds, The LC500 isn't a race car but quick enough. While the V8 may not be a performance beast, it makes up for being a durable, great-sounding engine. Sure, this isn't a Porche 911 Cabriolet, especially when cornering, nor is it an F-Type, but it holds a solid middle ground thanks to the smooth shifting 10-speed auto and road-hugging aesthetic appeal.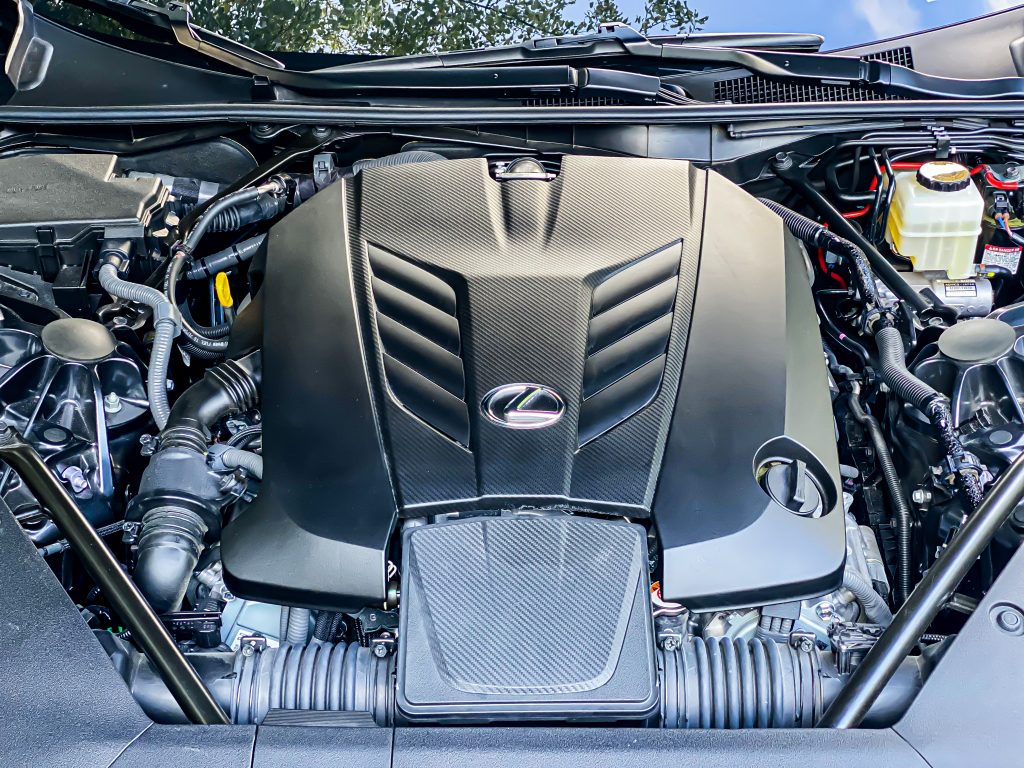 The fabric roof opens in under 15 seconds and operates at up to 31mph. This means you continue to remain glamorous even when driving at sideroad-worthy speeds. Speaking of speeds, the suspension is ideally suited for bumpy city roads, soaking up most pebbles and holes without reporting feedback to the driver or its occupants.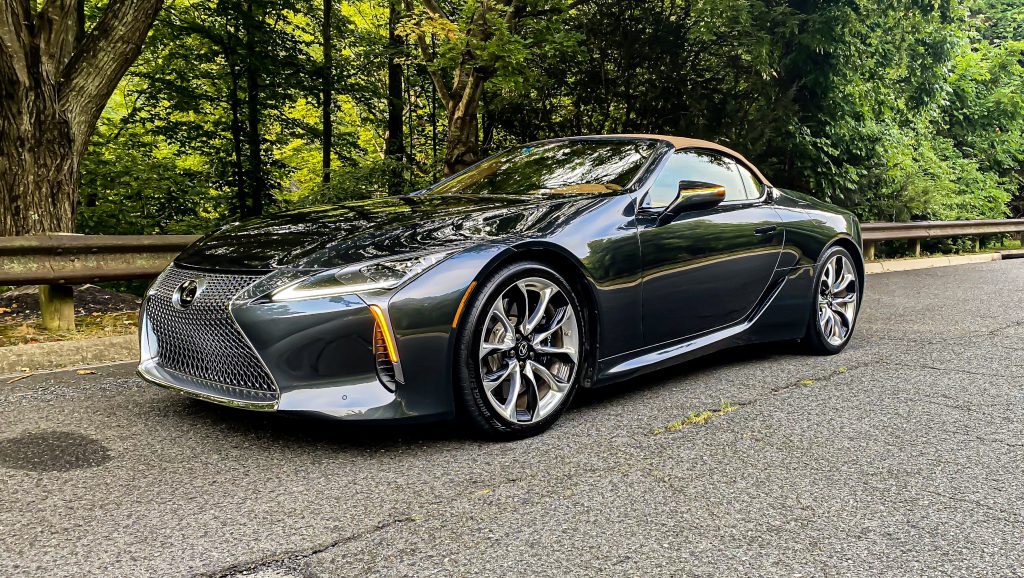 Final Word
The 2022 Lexus LC500 Convertible is a premium-feeling, performance vehicle that looks great in the process. It delivers everything you'd want and desire from such a vehicle without the high price tag associated with its competition.