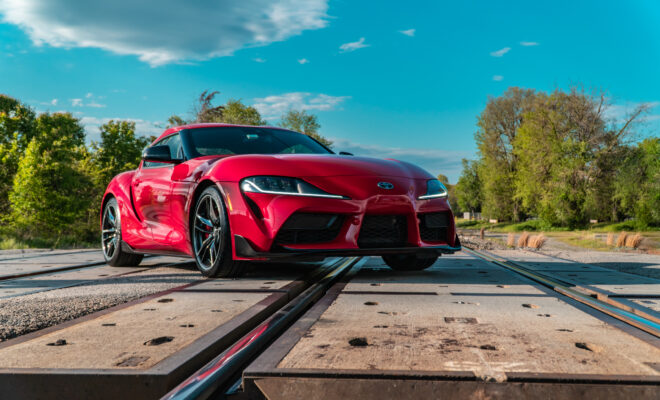 Isaac Unciano - @masterclipz
TEST DRIVES
The 2020 Toyota Supra GR Premium Embolden with Brilliance
By
|
The 2020 Toyota Supra GR Premium is a proud revival of the legendary Supra name. Recognized for its brilliant performance, and powerful turbocharged six-cylinder engine under the hood, this time packs a whopping 335 horsepower. However, during our time with the vehicle, we determined that 335hp is a conservative estimate, to say the least.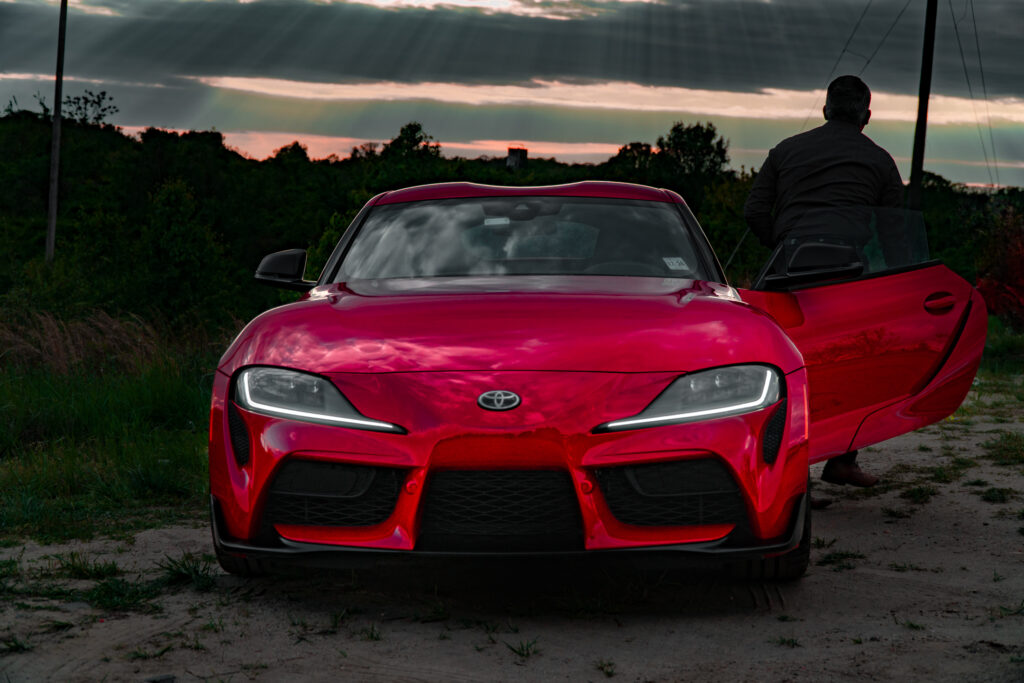 The 2020 Supra GR Premium competes head-on with the BMW Z4, a similar-looking drop-top sports car, which shares a similar powertrain. However, despite it sharing many parts, our question is, does it (the Supra) stand out? That's exactly what this review is all about!
Engine and Transmission
In our opinion, most people buy the Supra for what is under the hood, so we'll start with this first. On paper, the Supra comes with an eight-speed automatic, which is a disappointment for people who were hoping for the traditional manual transmission. Plus, here you'll only get the rear-wheel-drive version.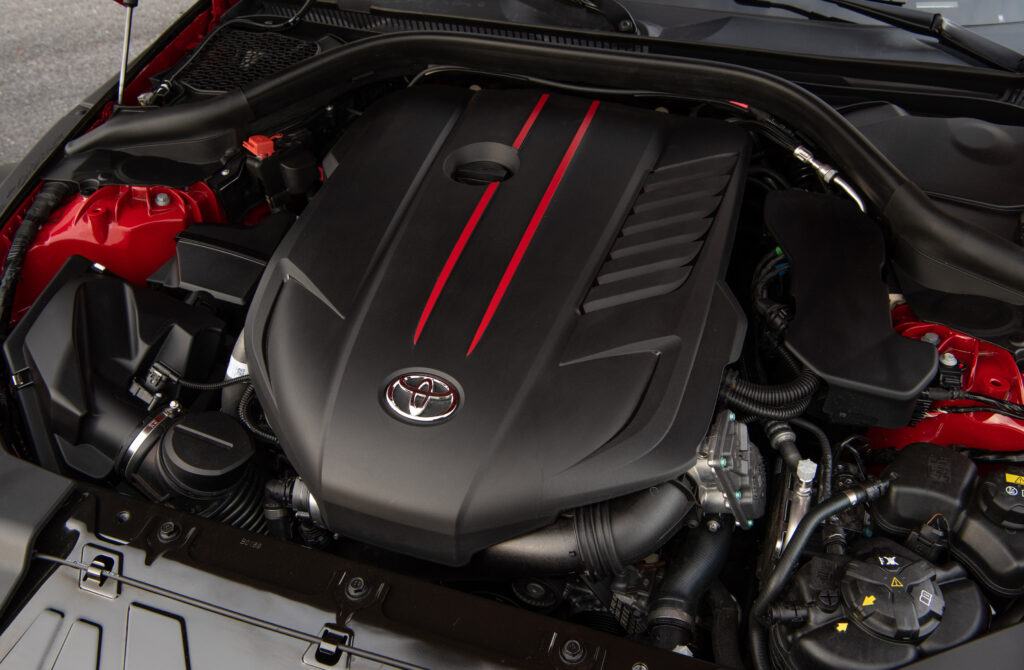 On the test track, the 2020 Toyota Supra GR Premium managed to lay out some bone crush acceleration going from 0 to 60 mph in a whopping 3.8 seconds and hitting 100mph in just 9.5 seconds. The acceleration alone puts the Supra in the league of established big boys like the Porsche Cayman GTS, BMW M2 Competition and Chevy Corvette. Interestingly, when matching figures, the 2020 Supra is faster than the fourth-generation Supra widely considered a fan favorite powered by a twin-turbocharged inline engine outputting 320hp.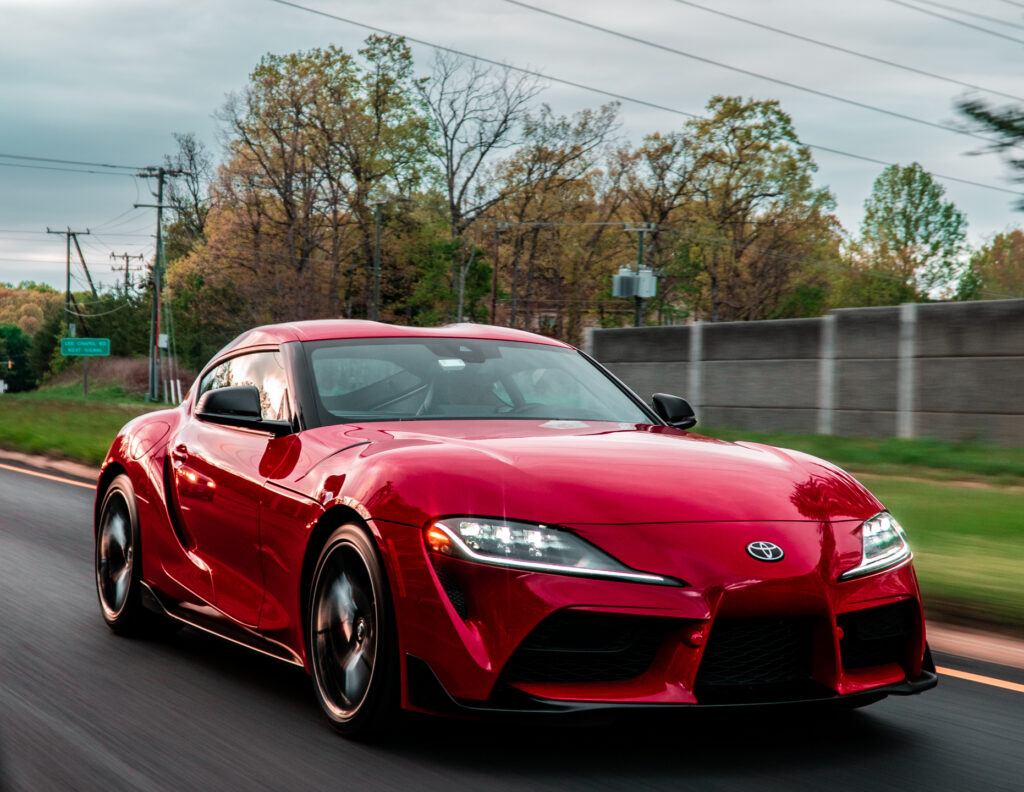 The suspension of the Supra is excellent. It feels smooth and dampens most road imperfections like a champ. If anything, its nicely weighted and fun to drive, making it a worthy daily driver.
Cabin Features and Boot Space
When you first swing the door of a 2020 Toyota Supra open, its not hard to notice the driving oriented cockpit. It is a good fit for any size person, and the double-bubble roof offers additional headroom for taller individuals.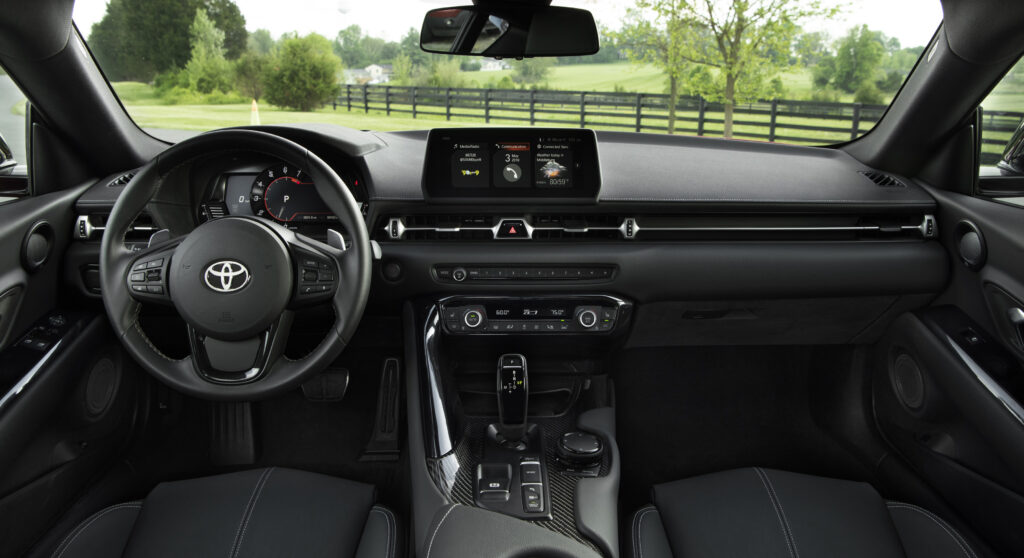 Cargo space is adequately capable of accommodating a couple of duffle bags or groceries for the week. That is probably enough for most people.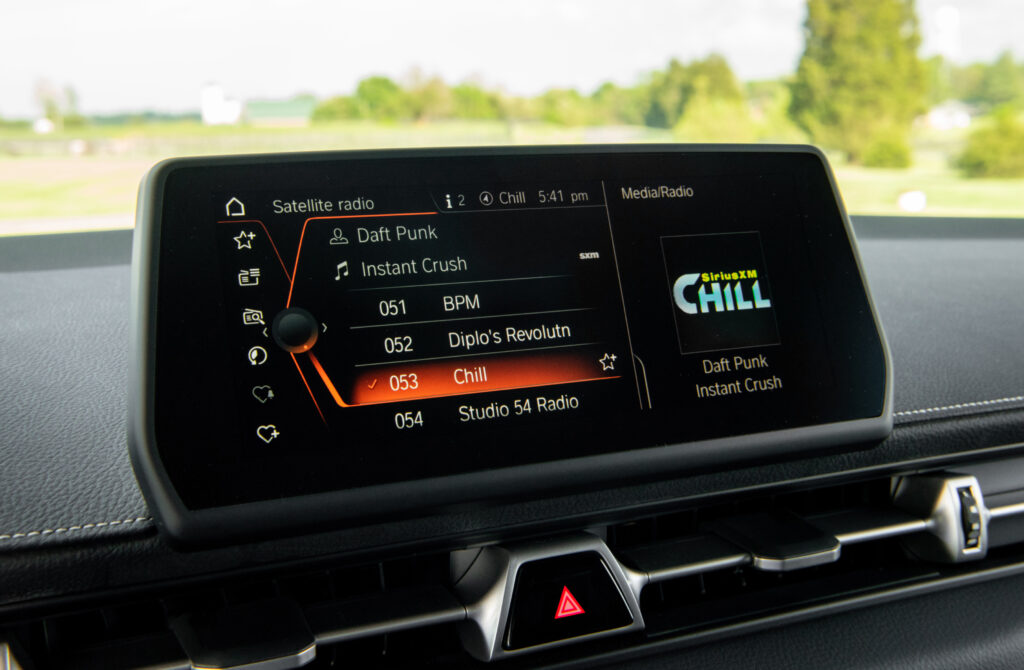 Interestingly the Supra shares a lot of its interior's design language with that of the Z4, with the same infotainment controls and switchgear. The touchscreen infotainment system has a generous 6.4-inch display, but you can always add an aftermarket 8.8-inch display. You also get Apple CarPlay and a 12-speaker JBL audio system.
Safety Features
The Supra comes packed with a myriad of driver-assist features like automated emergency braking. Additional features include blind-spot monitoring, adaptive cruise control, automatic high beam headlamps, and a few other things like lane departure warning.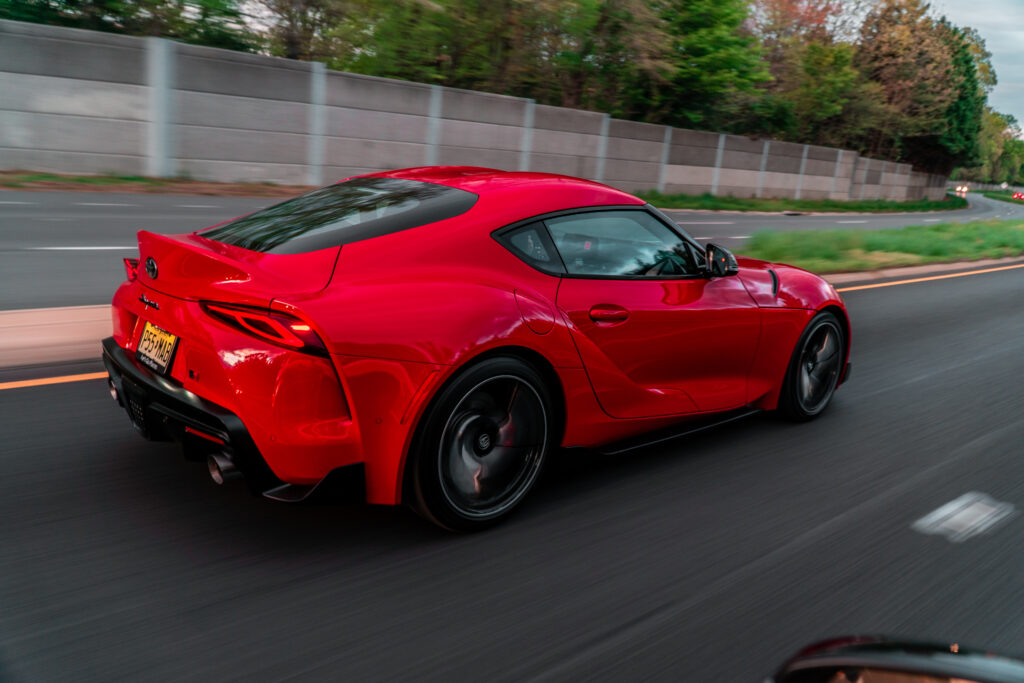 Final Verdict
The 2020 Toyota Supra GT Premium is a worthy successor to is now vaulted predecessor. It has been in the making for a while, but the wait has been worth it. We're happy to report that it (2020 Supra) does more than enough to distinguish itself from the Z4 in terms of performance and overall aesthetics.
We'd recommend The 2020 Toyota Supra GT Premium to anyone who wants performance, aesthetics and is a fan of the Supra's legacy.
Images & Video produced by Isaac Unciano @MasterClipz – Carsfera.com