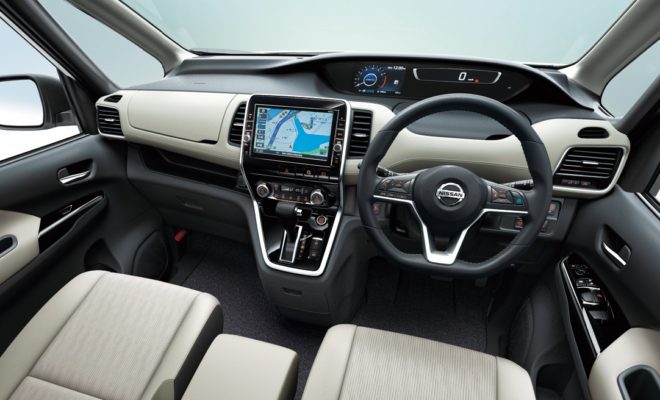 TECH
PROPILOT, NISSAN'S SINGLE-LANE AUTONOMOUS DRIVING TECHNOLOGY
By
|
ProPILOT is Nissan Motor Co.'s single-lane autonomous driving technology. Once activated, ProPILOT can automatically control the distance between the vehicle and the preceding vehicle using a speed preset by the driver (between approximately 30 km/h and 100 km/h); it also keeps the vehicle centered in its lane. If a car in front stops, the ProPILOT system will automatically apply the brakes to bring the vehicle to a full stop if necessary. After coming to a full stop, the vehicle can remain in place even if the driver's foot is off the brake pedal. When ready to resume driving, ProPILOT is activated when the driver touches the switch again or lightly presses the accelerator. All these functions can significantly reduce the driver's stress when driving on the highway in all kinds of traffic conditions.

About Nissan North America
In North America, Nissan's operations include automotive styling, engineering, consumer and corporate financing, sales and marketing, distribution and manufacturing. Nissan is dedicated to improving the environment under the Nissan Green Program and has been recognized annually by the U.S Environmental Protection Agency as an ENERGY STAR® Partner of the Year since 2010. More information on Nissan in North America and the complete line of Nissan and Infiniti vehicles can be found online at NissanUSA.com and InfinitiUSA.com, or visit the U.S. media sites NissanNews.com and InfinitiNews.com.
About Nissan Motor Co.
Nissan Motor Co., Ltd., Japan's second-largest automotive company, is headquartered in Yokohama, Japan, and is part of the Renault-Nissan Alliance. Operating with more than 247,500 employees globally, Nissan sold 5.32 million vehicles and generated revenue of 11.38 trillion yen (USD 103.6 billion) in fiscal year 2014. Nissan delivers a comprehensive range of more than 60 models under the Nissan, Infiniti and Datsun brands. Nissan leads the world in zero-emission mobility, dominated by sales of the LEAF, the first mass-market, pure-electric vehicle. It is the best-selling EV in history. For more information on our products, services and commitment to sustainable mobility, visit our website at Nissan-Global.com/EN/.
Paige Presley
Specialist, Nissan Technology Communications