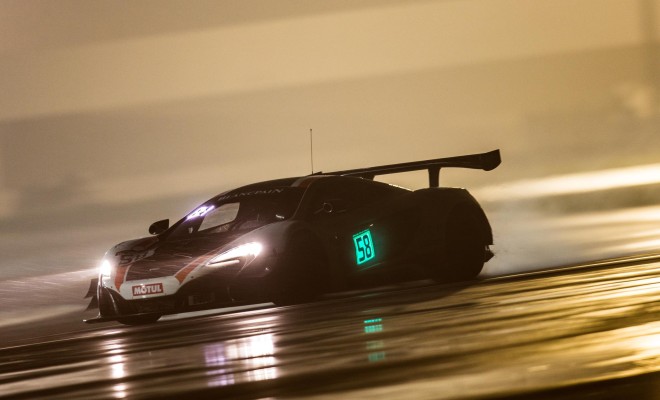 WHAT'S HOT
McLaren 650S GT3 Began Its 2016 European Campaign
By
|
The McLaren 650S GT3 began its 2016 European campaign in the Blancpain GT Series Sprint Cup opener at Misano, Italy with a double points finish. Despite tricky conditions throughout, Factory Drivers Rob Bell and Alvaro Parente scored valuable points in both races of the weekend and showed impressive pace during qualifying in the #58 McLaren 650S GT3, run by new customer team Garage 59.
Bell and Parente were consistently quick throughout the two free practice sessions on Friday and this form continued into qualifying. The pair steered the car into the Q3 shootout session before Parente set a 1m 33.277s lap to place his McLaren 650S GT3 second on the grid; just 0.015s off the pole-sitter.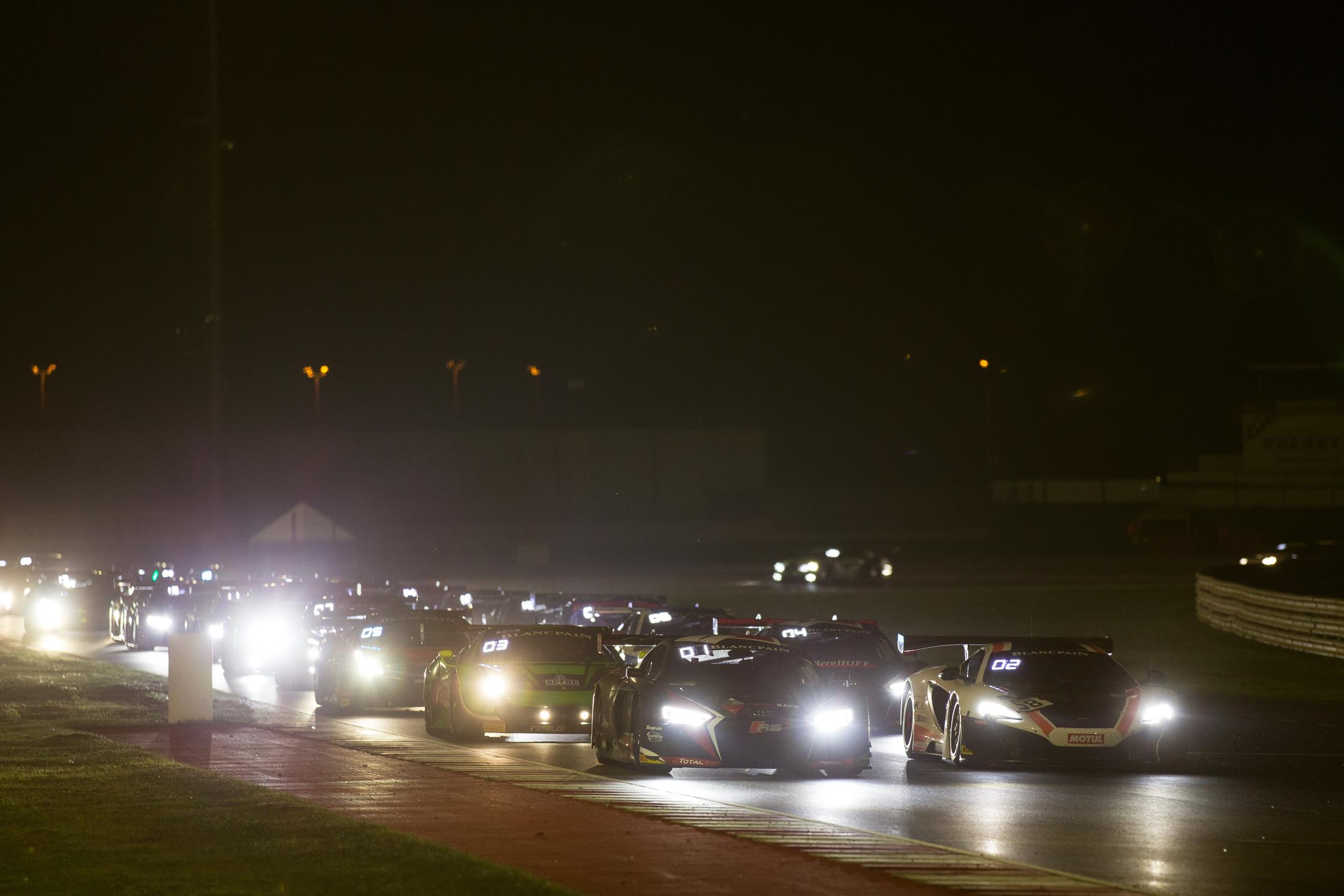 The hour-long Qualifying Race – run under floodlights on Saturday evening – was held with the track damp at the start following a downpour during the afternoon. Parente struggled in the greasy conditions early on in the race, eventually handing the 650S GT3 over to Rob Bell at the pit stop cycle down in P16.
Bell managed to fight his way through the field on the drying track, and outstanding pace saw him climb up to P10 spot setting the fastest race lap in the process; eventually promoted to P9 following a post-race penalty.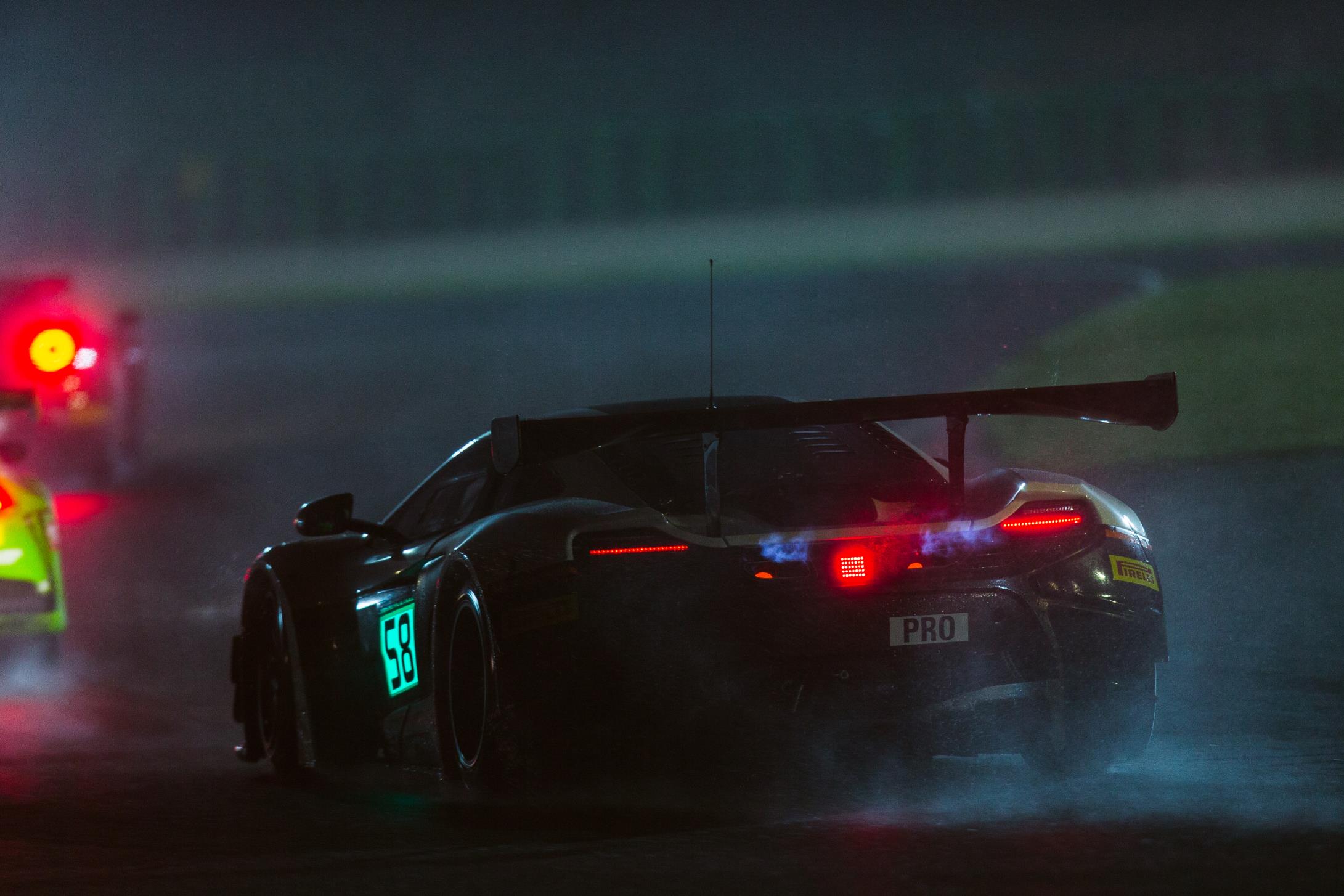 The Main Race saw another strong drive by both Bell and Parente. Starting P9, Bell managed to climb to P5 during the opening laps, before handing over to Parente in the crowded pit lane at the half-way mark.
Parente re-joined the race in P7, but made two impressive moves to re-take P5 once again. The car running ahead of Parente then dropped out of the race with mechanical issues with a just over minute left, handing Parente fourth spot, book-ending a very positive opening weekend in the Sprint Cup for the duo.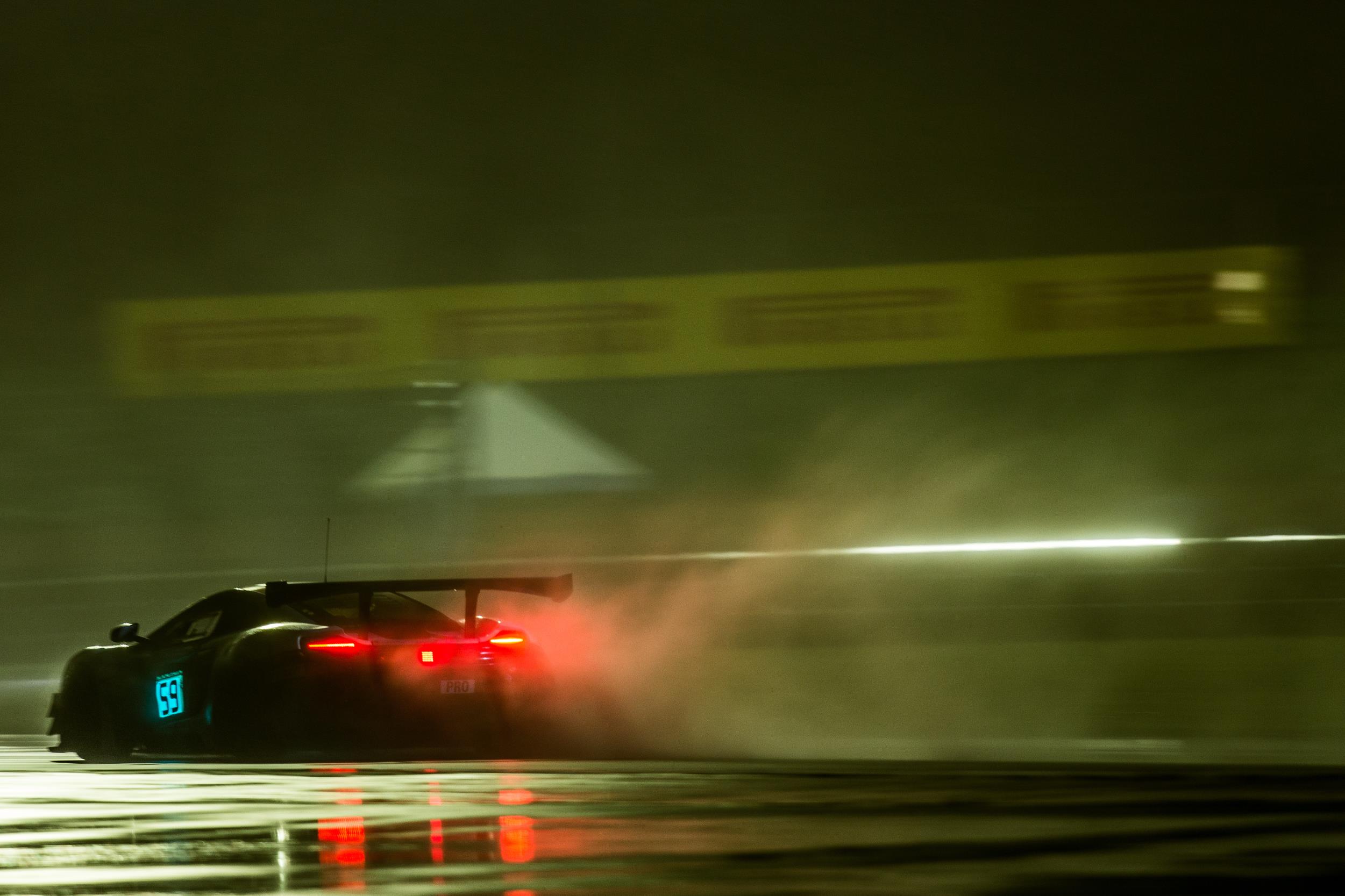 The sister #59 Garage 59 McLaren 650S GT3 manage finishes of P35 and P26 in the two races respectively after a challenging weekend for Craig Dolby and Martin Plowman.
Commenting on the result, Factory Driver Rob Bell explained: 'Overall, it was a positive weekend for both the 650S GT3 and Garage 59, taking points in both races. We showed good pace at times, and it was a strong start for the new team. The Blancpain grids this season are some of the strongest I have seen in global GT racing and we still have some work to do, but it is a solid foundation for us to build on during the season ahead.'