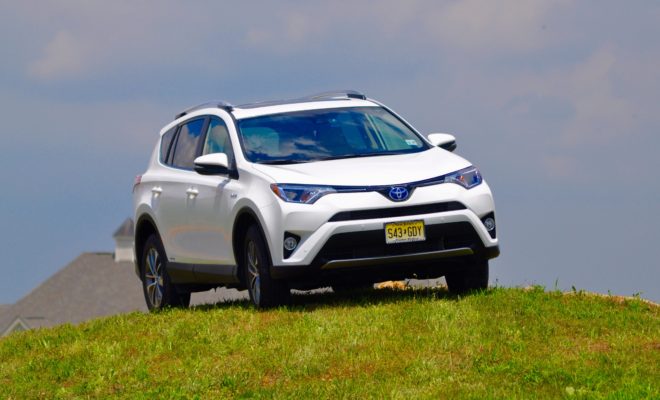 TEST DRIVES
The Hybrid Synergy Drive Architecture
By
|
In 2000 in the U.S. Toyota came forward with a broad stroke, creating the then unique Prius Hybrid. Remember, this was pre-9/11, pre-auto industry crash and pre-$4 a gallon gas nightmares. But Toyota has always been a company with great vision, and their crystal ball showed that Americans (and indeed buyers worldwide) would snap up this emerging technology given the right mix of performance, comfort and efficiency.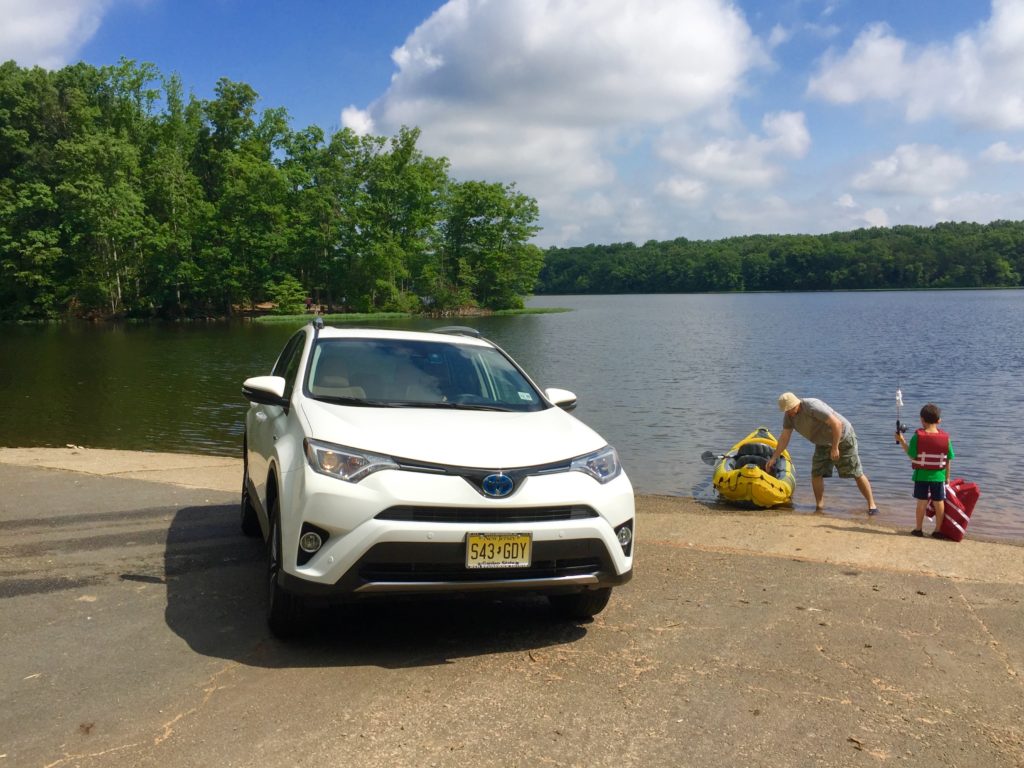 The 2001 Toyota Prius went on sale in August, 2000 with an MSRP of $19,995. It featured a 70 horsepower engine with a 274-volt battery, and sported EPA mileage numbers of 52 mpg city and 45 mpg highway.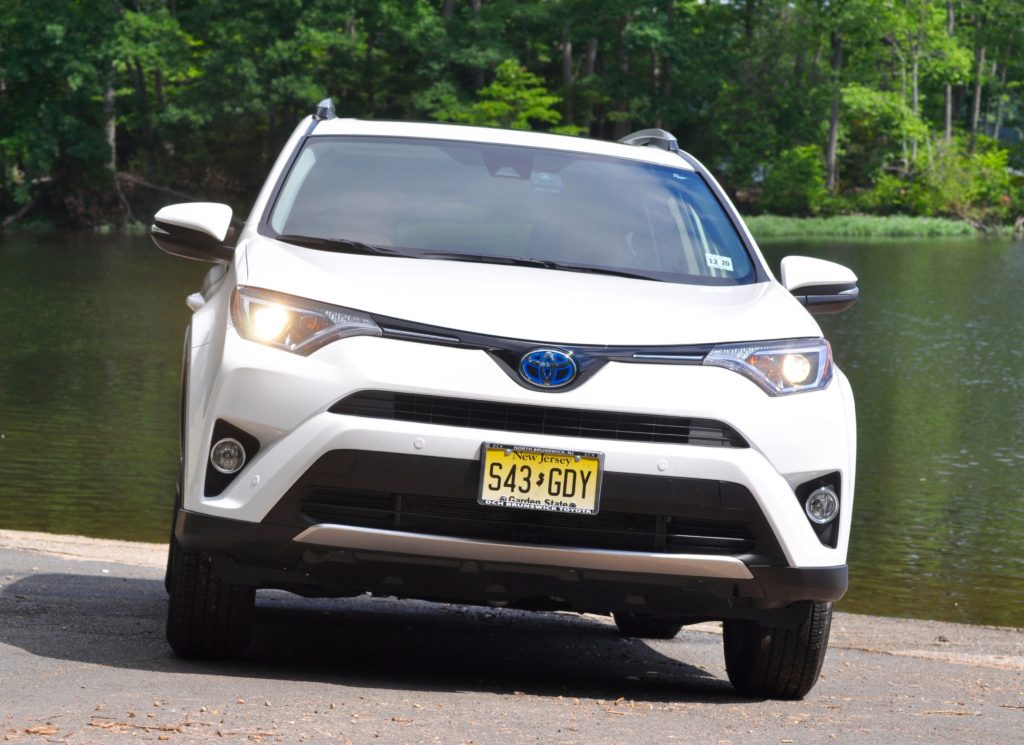 The RAV4 was originally showcased in 1989 as a concept car, it was launched as a production two-door in 1994 in Japan and Europe, and its U.S. introduction came in 1996.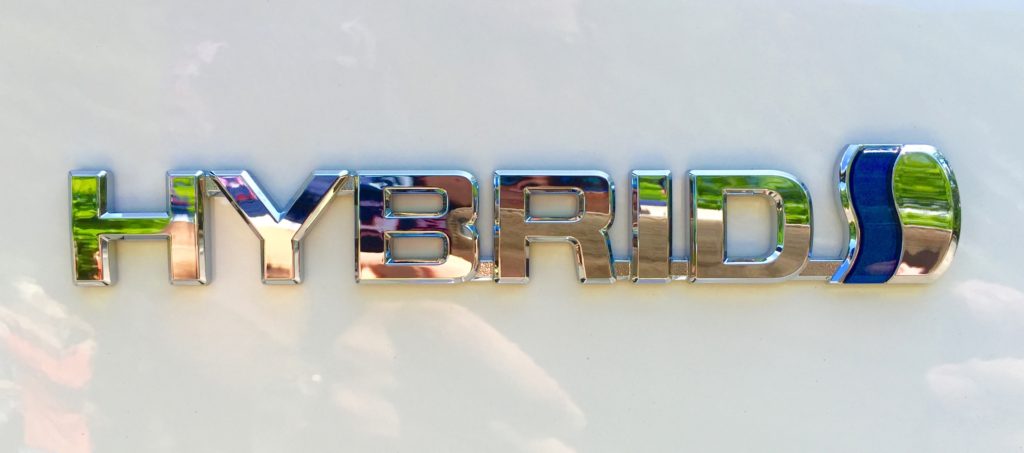 In 2016, 20 years later the RAV4 is being offered for the first time with hybrid powertrain.
This week Carsfera.com review covers the 2016 Toyota RAV4 Hybrid XLE AWD, the Driving Synergy Drive Architecture and much more…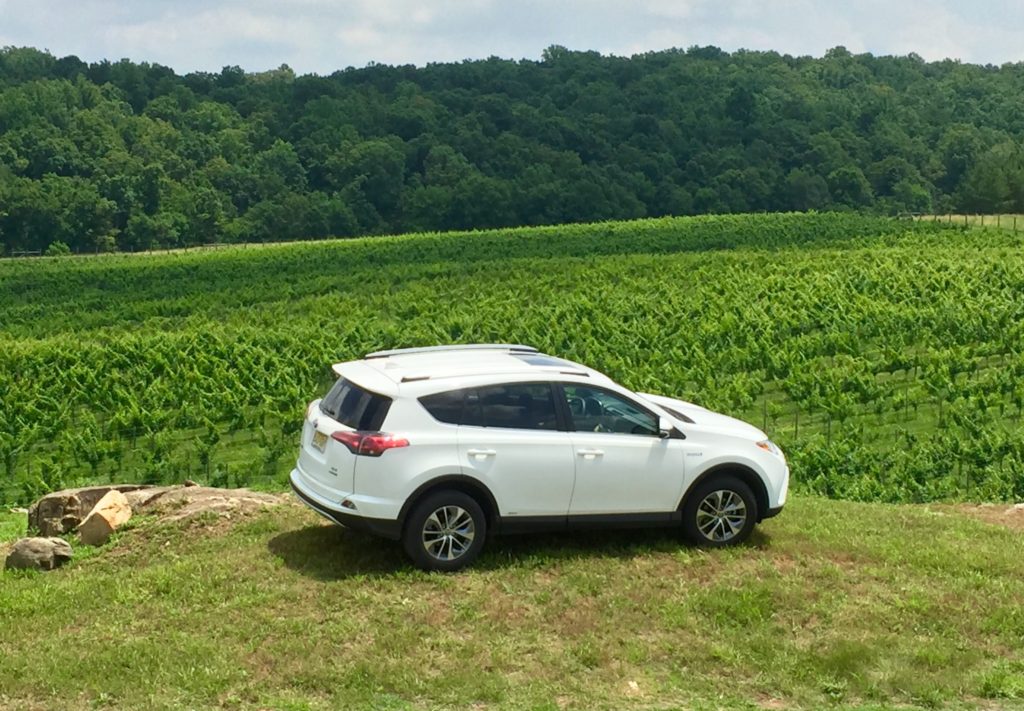 We look forward to our road trips and this time we took our RAV4 to Blue Valley Vineyard, located in Delaplane, Virginia, just an hour ride from Washington DC. Simply put whoever chooses a 2016 RAV4 Hybrid – couples, singles or small families – will enjoy a more powerful and quicker-accelerating RAV4. The all-weather capability is there, too, as our Hybrid comes equipped with an Electronic On-Demand All-Wheel-Drive System with intelligence. A second, independent electric motor drives the rear wheels when needed to help maintain optimal traction.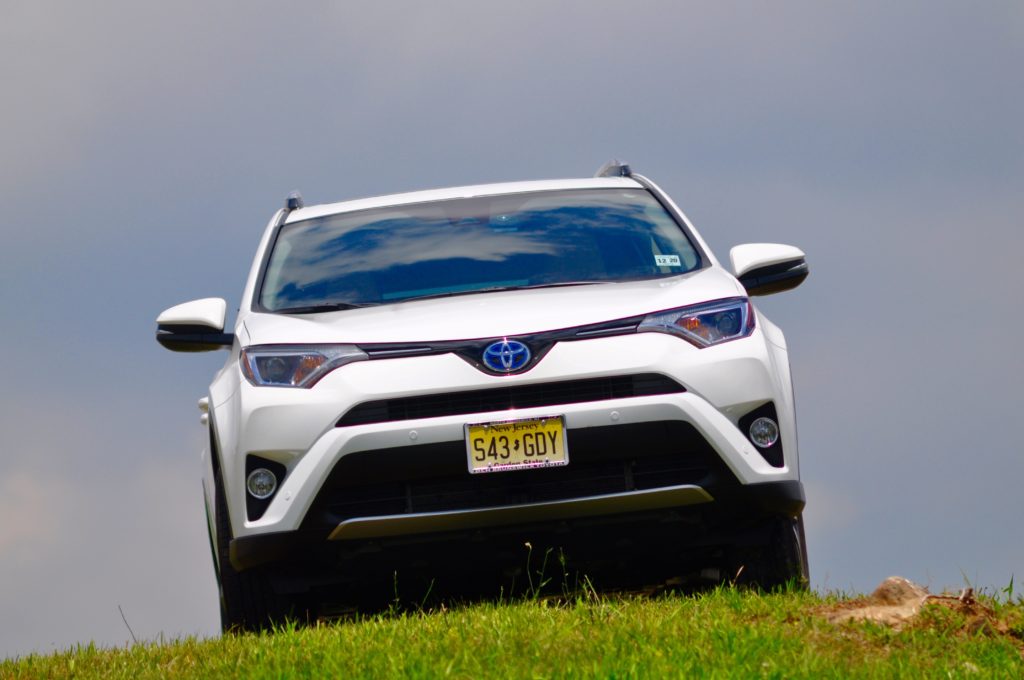 The Toyota Hybrid Synergy Drive has long been the platinum standard for seamless hybrid performance, high efficiency and exemplary dependability. We loved the way it works, because you cannot feel it working, and that's the point. The 2016 RAV4 Hybrid combines output from a 2.5-liter Atkinson cycle four-cylinder engine and a small high-torque electric motor through its unique transaxle. The RAV4 Hybrid delivers a jolt of performance from a combined 194 system horsepower with a towing capacity of 1,750 lb.  The versatile RAV4 Hybrid will zoom from zero to 60 mph in 8.1 seconds.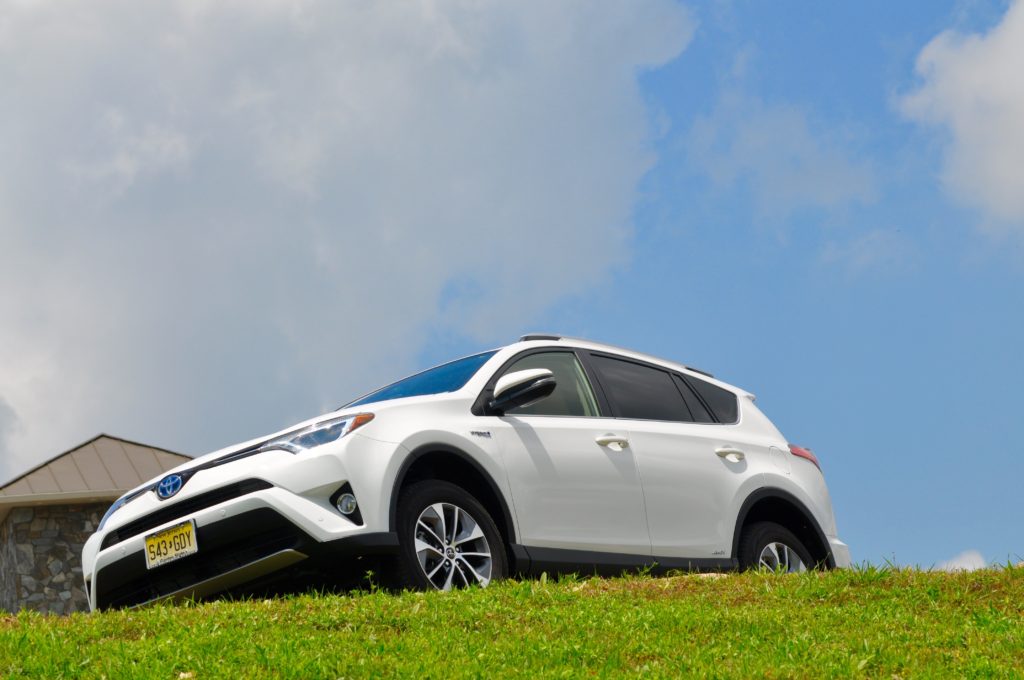 The system varies power between the gas engine and electric motor, or combines both as needed, all seamlessly. Regenerative braking changes the electric motor to a generator that captures the kinetic energy of the still-turning wheels when the brake is applied, storing it in the nickel-metal hydride (NiMH) hybrid battery pack and the funny touch that when you are driving in the highway you can notice.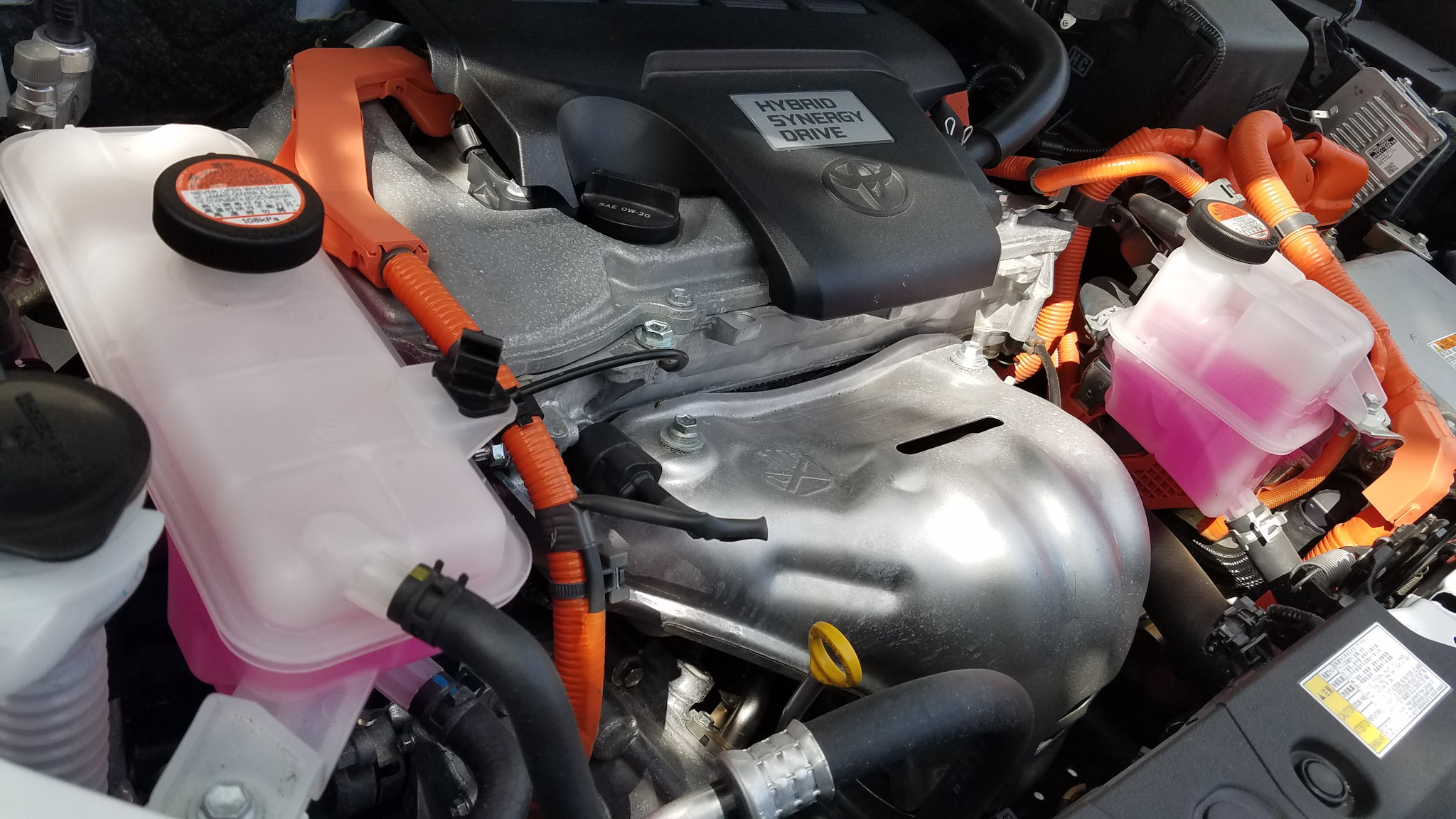 Our RAV4 Hybrid gave us the chance to play an active role in conserving fuel by selecting one of the several operating modes. Choosing ECO mode (on Hybrid and Gas models) optimizes throttle response and air conditioning output to help prioritize fuel economy. In EV mode, the RAV4 Hybrid, under certain conditions, will run solely on the electric motor for up to 0.6 miles at lower speeds (below approximately 25 mph). A Hybrid System Indicator and fuel consumption indicator, located in a 4.2-inch TFT screen, helps coach the driver to operate the vehicle as economically as possible.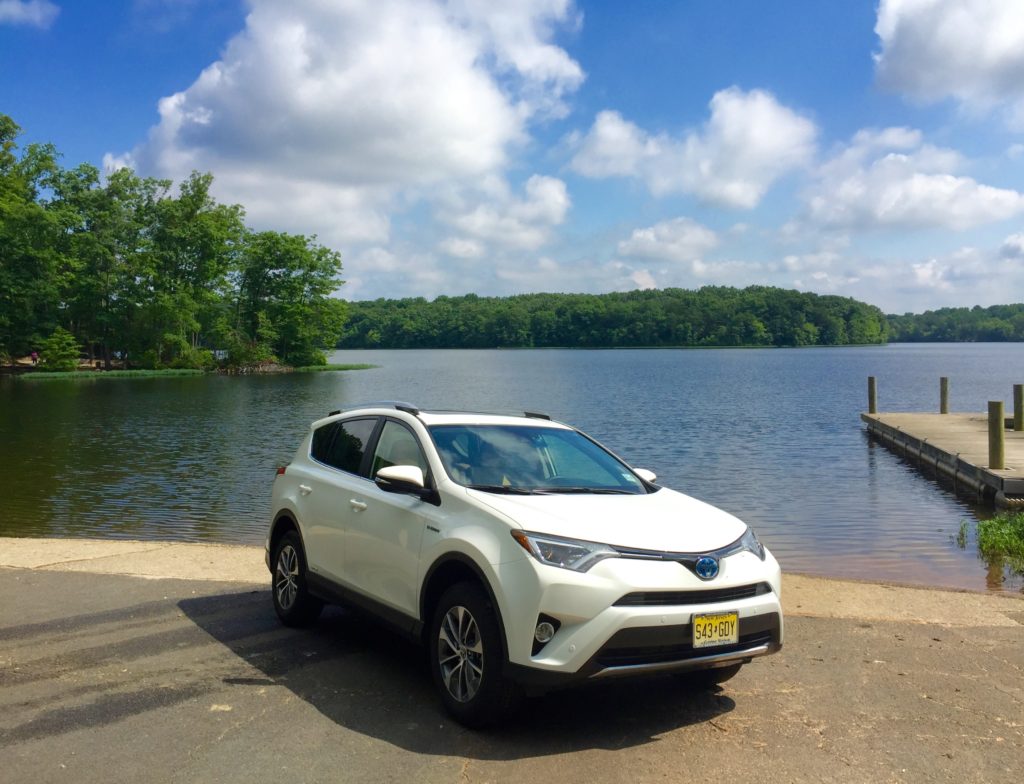 Whatever your driving styles this car is a winner. Don't think twice!
It does not care how you drive it or where you drive it. The fuel efficiency is impressive and combining city and highway you will be saving around $2,250 in fuel cost over five years.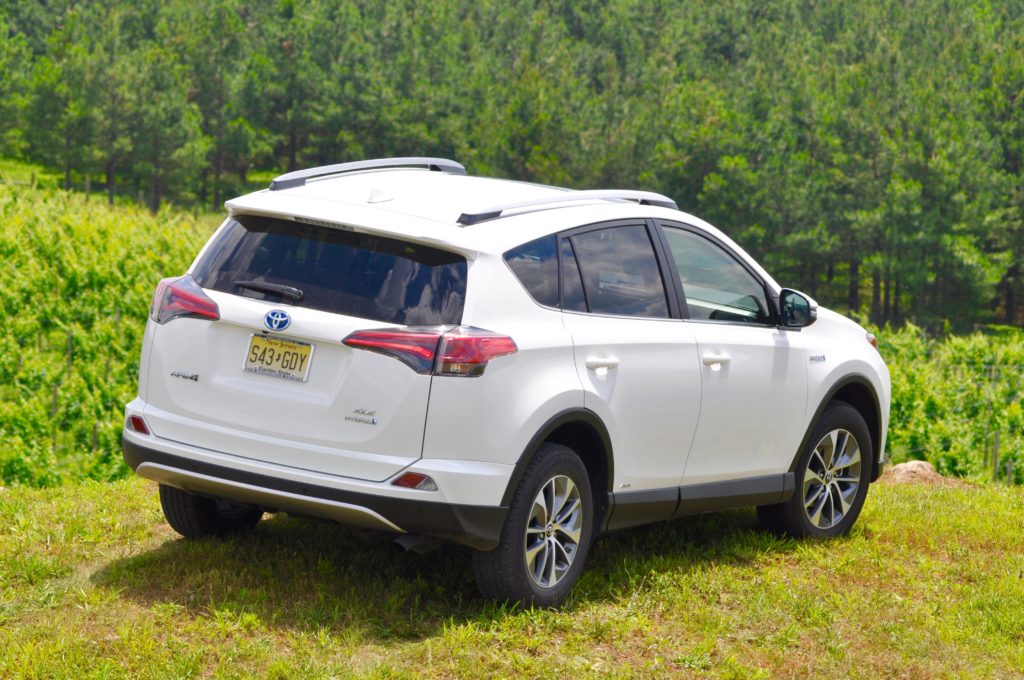 Outside our 2016 RAV4 shows a refreshed exterior styling that lends the vehicle a sleeker, more dynamic stance with the available LED combo of headlights, daytime running lights and Hi-Lo Headlights. The new rocker panels sharpen the sides and tie in restyled front and rear bumpers for a more flowing profile.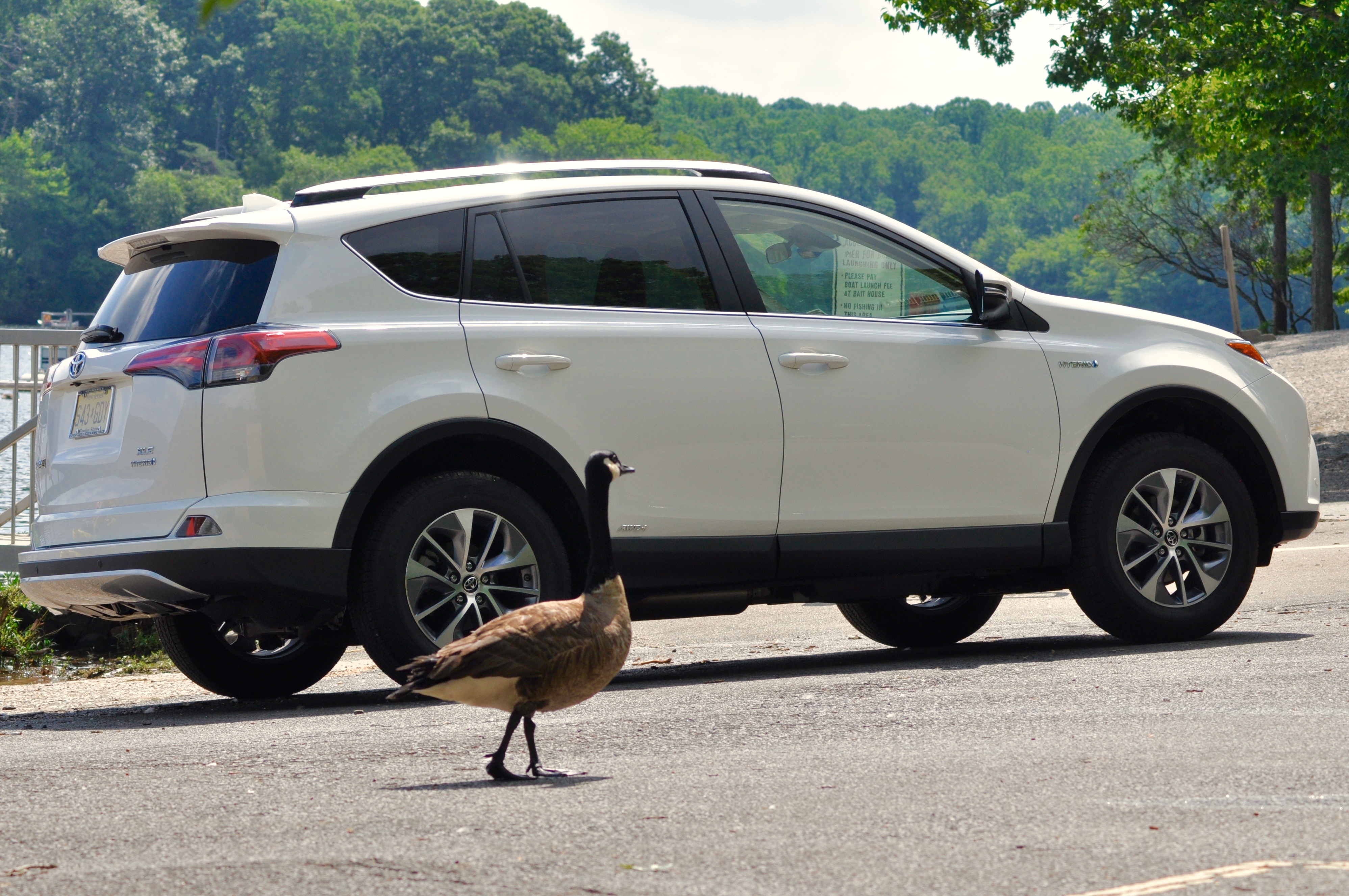 The body structure makes extensive use of high-strength steel providing a robust and stiff, yet light platform and it's the foundation for the RAV4's smooth ride, handling agility and cabin quietness. It's important to mention that the rear suspension member increased spots welds and support mounts to help enhance rigidity and reduce vibration transfer to the vehicle occupants. The MacPherson strut front suspension and double-wishbone rear suspension let the RAV4 absorb bumps, ruts and railroad crossings with composure. A strut tower bar links the tops of the front strut towers to the main bulkhead, helping to increase torsional rigidity.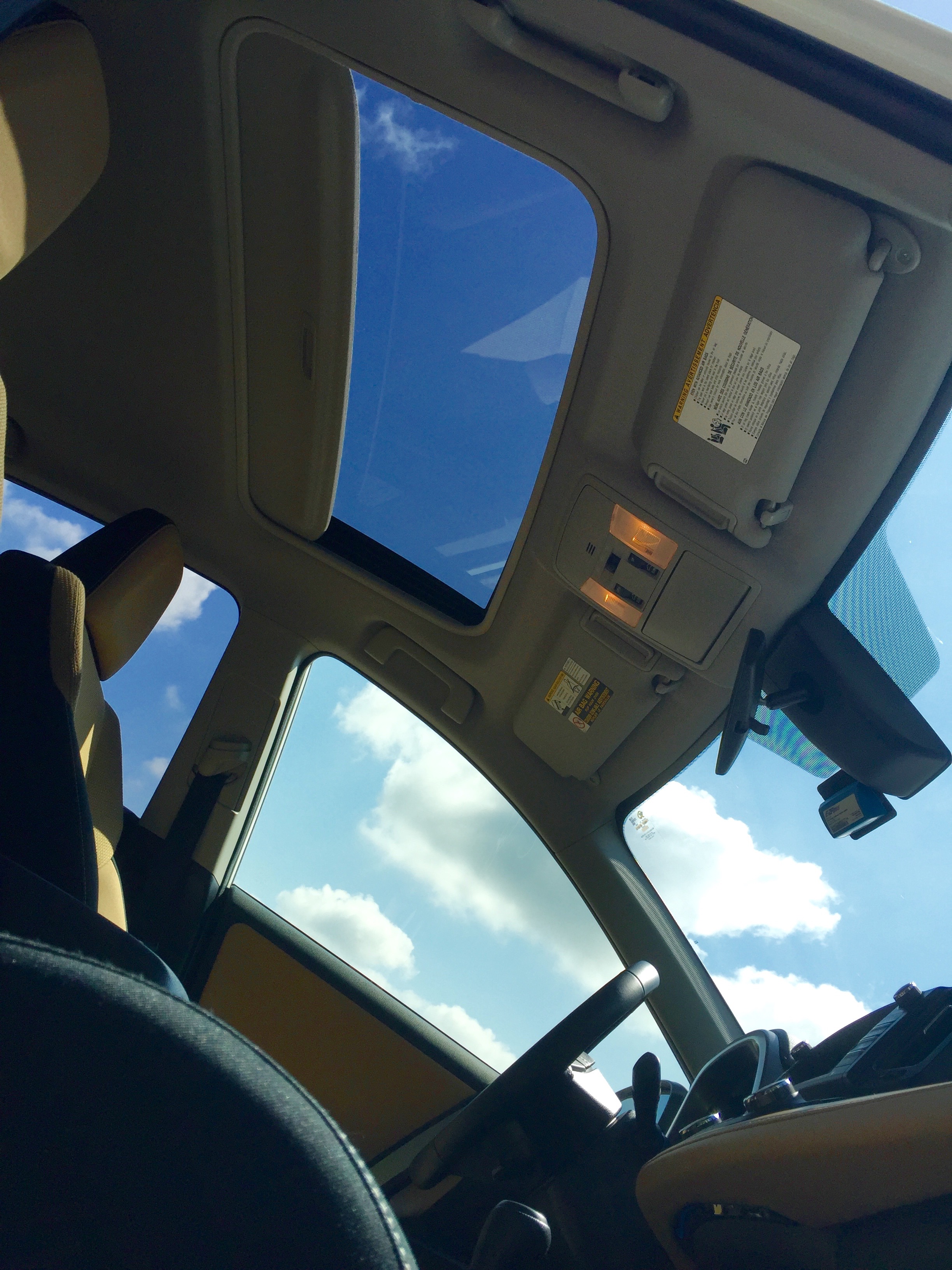 Inside our RAV4 offered cavernous space with a touch of Italian design. There's ample room for five adults, including 37.2 inches of rear legroom and, behind the rear seat, 38.4 cu. ft. of cargo capacity (35.6 cu. ft. for Hybrid). With the 60/40 split rear seats folded, that space expands to 73.4 cu. ft. (70.6 cu. ft. for Hybrid). The rear seatbacks recline several degrees for added passenger comfort, and rear privacy glass is standard on all RAV4 models. We appreciate Toyota's phenomenal work towards improving cabin quietness with the addition of sound insulation materials in the rear cargo area, floor pan, and side and rear doors to help reduce road noise and create a premium feel.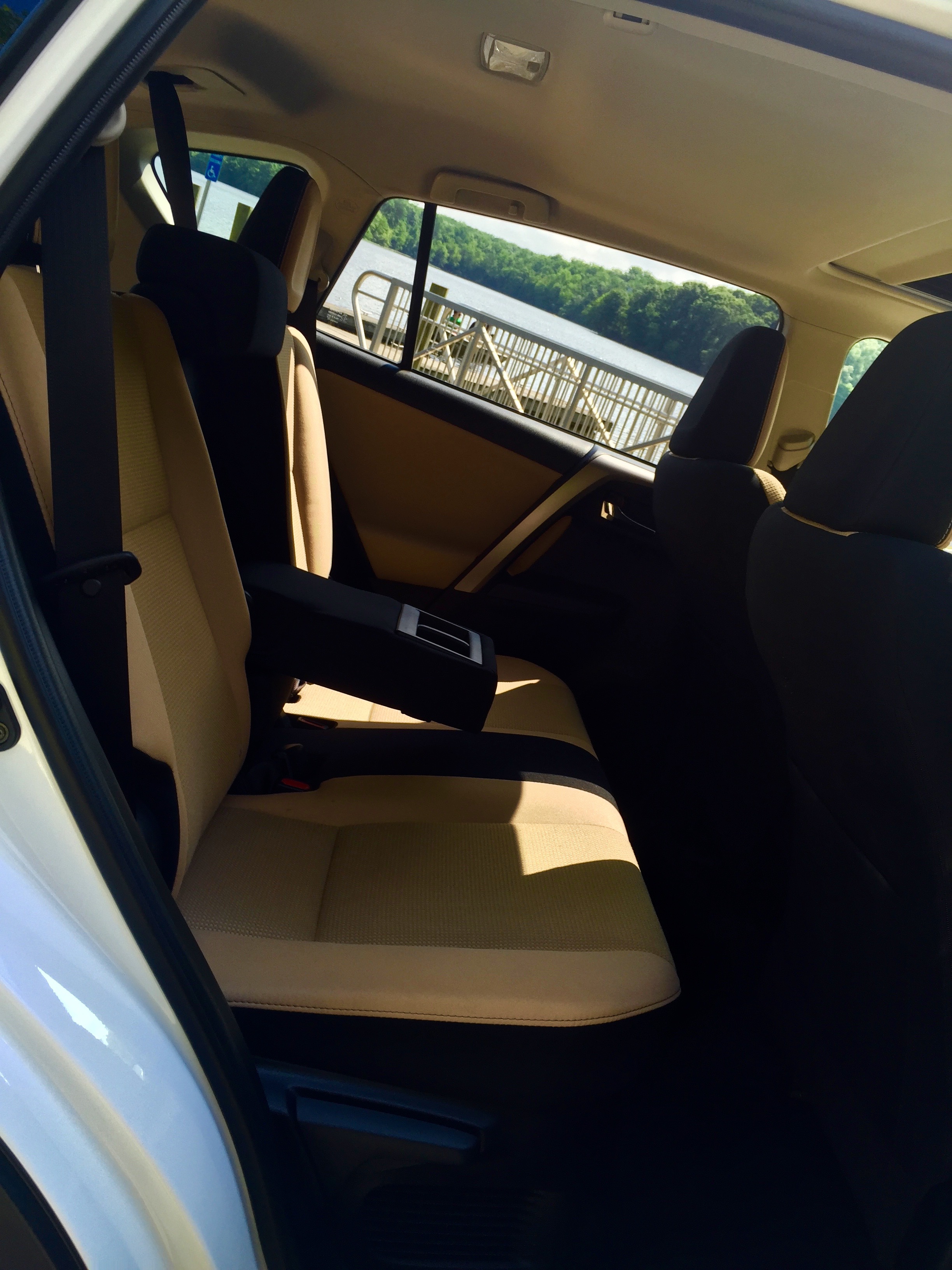 There's no shortage of music and information choices in our 2016 RAV4, thanks to a line of four available Entune audio systems. The Entune touchscreen, which also serves as the display for the standard backup camera, allows the driver and front passenger to operate the audio system, and more.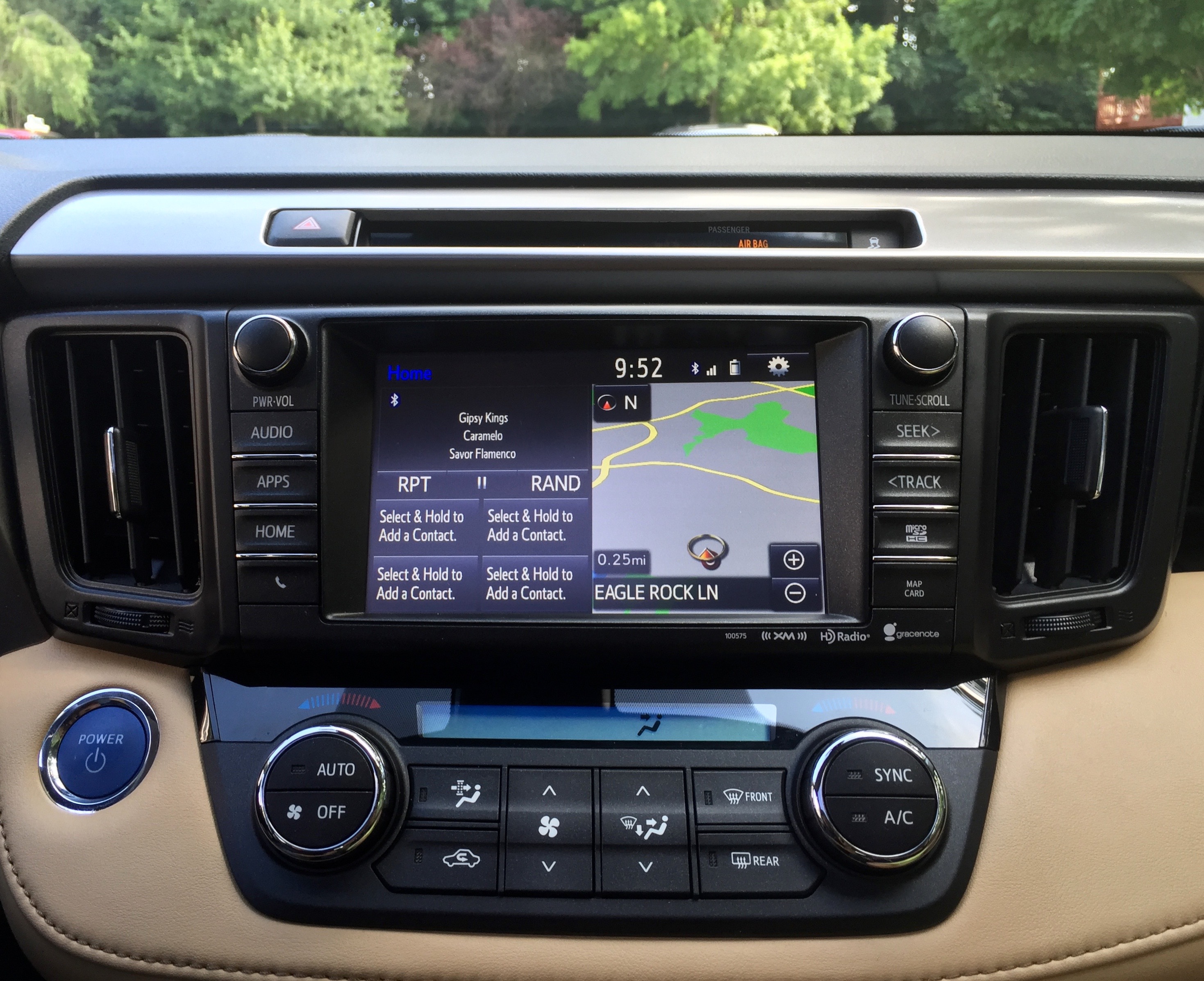 Safety is a plus in the 2016 RAV4 Hybrid that is equipped with the Star Safety System that includes: Traction Control (TRAC), Electronic Brake-force Distribution (EBD), Enhanced Vehicle Stability Control (VSC), Brake Assist (BA), Anti-lock Braking System (ABS) and Smart Stop Technology (SST). Eight standard airbags include dual stage advanced driver and front passenger airbags; front seat-mounted airbags; first and second row side curtain airbags; driver knee airbag and a front passenger seat cushion airbag. Whiplash Injury Lessening (WIL) front seats are designed to help support the driver's and front passenger's heads during certain types of rear-end collisions.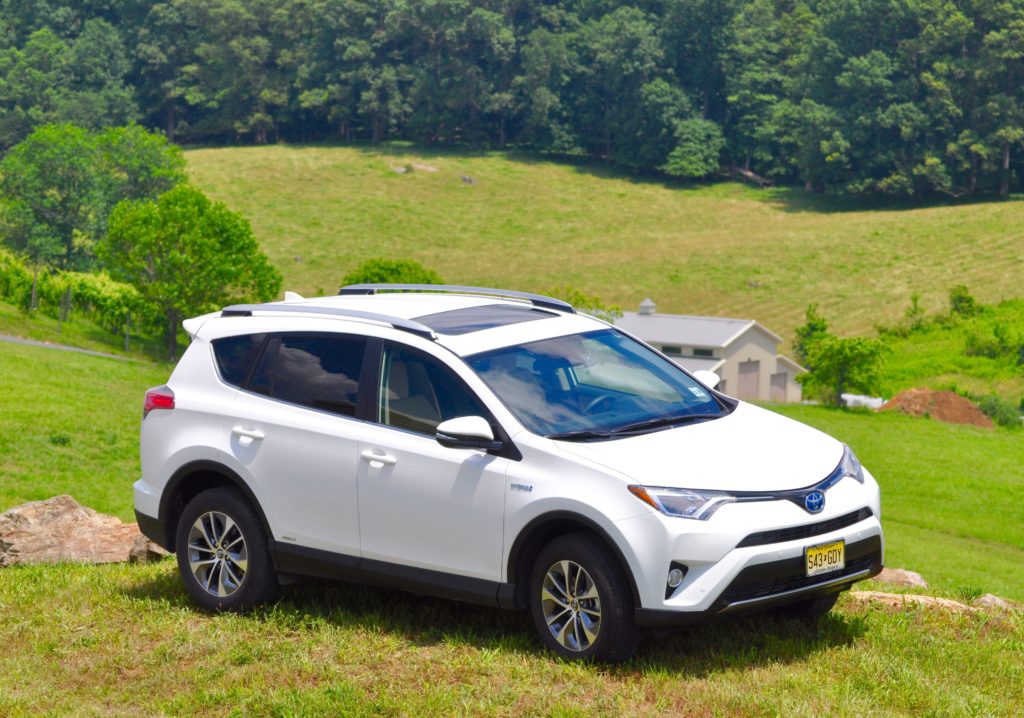 Carsfera's conclusion: When you walk into your Toyota Dealership, you'll find the 2016 Toyota RAV4 Hybrid XLE priced at $28,370. Toyota tells us that the premium for the hybrid powertrain in the 2016 RAV4 over a comparably equipped conventional RAV4 is just $700. From Carsfera.com we encourage you to make this hybrid investment. You will get a great return not only in driving experiences but also in your pocket.
Stay tuned…
Article & Photography by A. Giron – Owner, Founder & CEO at Carsfera.com