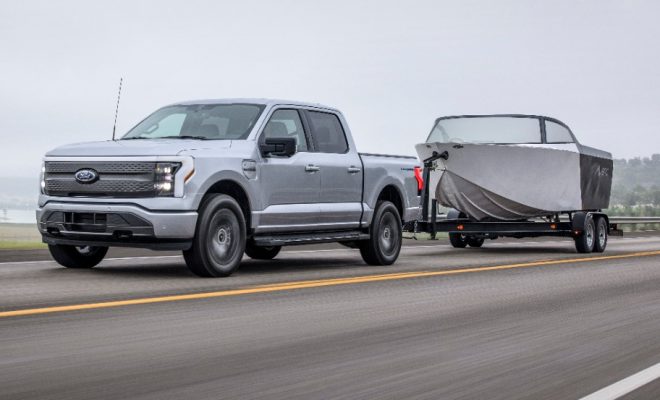 TEST DRIVES
Ford F-150 Lightning: The Future of Pickup Trucks is Here
By
|
Ford is leading the charge with their all-electric F-150 Lightning. It was rightly dubbed Ford's most ambitious project since the iconic Model T, and it's easy to see why. The zero emissions, and dual battery pack options, the F-150 Lightning is a powerful and eco-friendly vehicle that, in our experience, does not fail to turn heads. This electric truck shares the same body and cabin as its gasoline counterpart but swaps the traditional gasoline-powered engine for a pair of electric motors.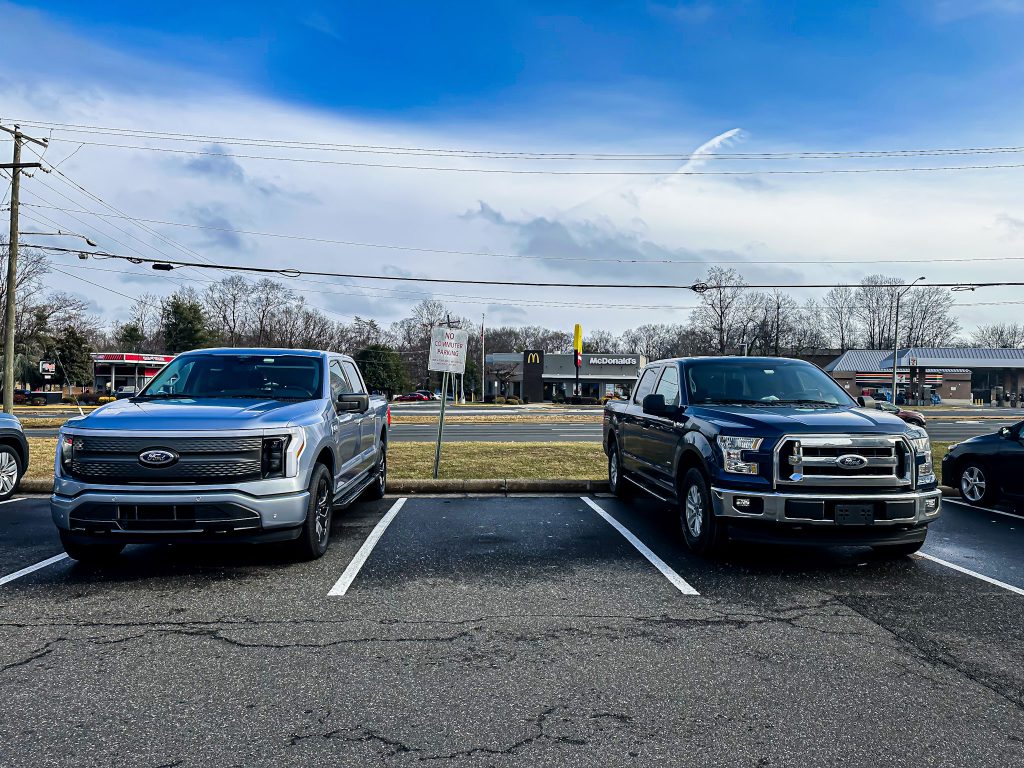 The Standard-Range, when the battery is at 100%, is 230 miles; the Extended-Range battery bumps it up to an impressive 320 miles. So, does that mean no range anxiety on long drives? In a way, yes!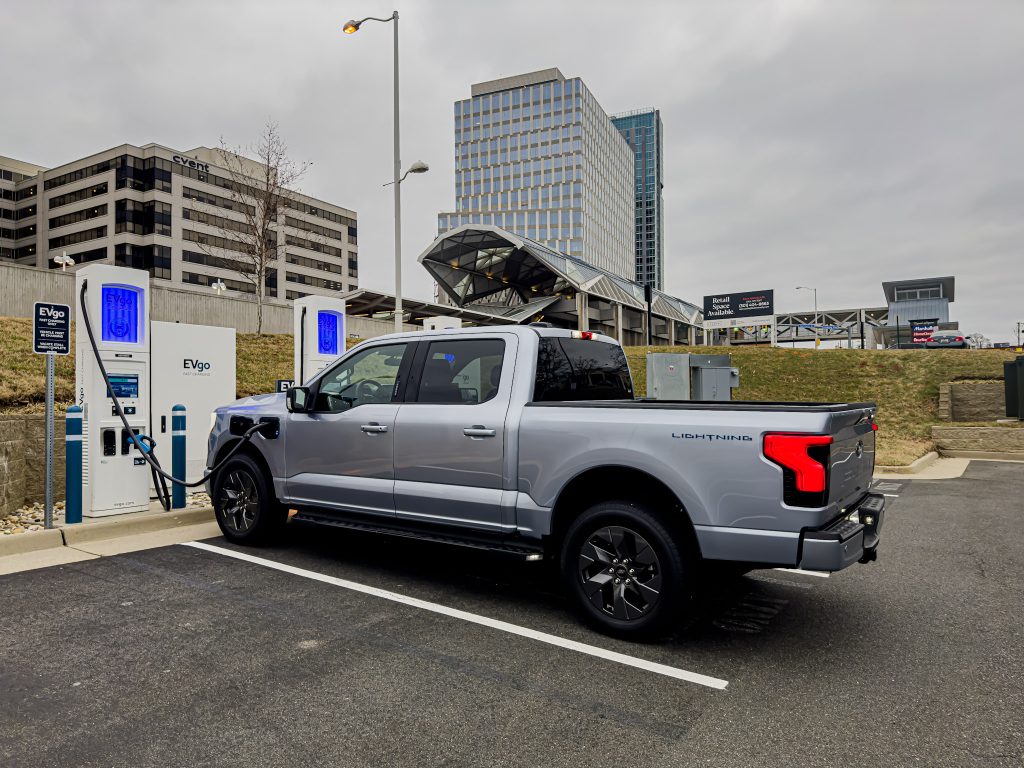 While it isn't the only electric pickup truck on the market, the F-150 Lightning is America's favorite truck. So, how does it perform? Well, that's what we'll get into for this review. 
Performance and Power Under The Hood
The F-150 Lightning is a force to be reckoned with regarding electric pickup trucks. The two electric motors coupled with the all-wheel drive system mean it packs a punch that is hard to ignore. The Standard-Range option outputs 452 HP, but if you're looking for even more power, the Extended-Range option outputs a whopping 580 horsepower.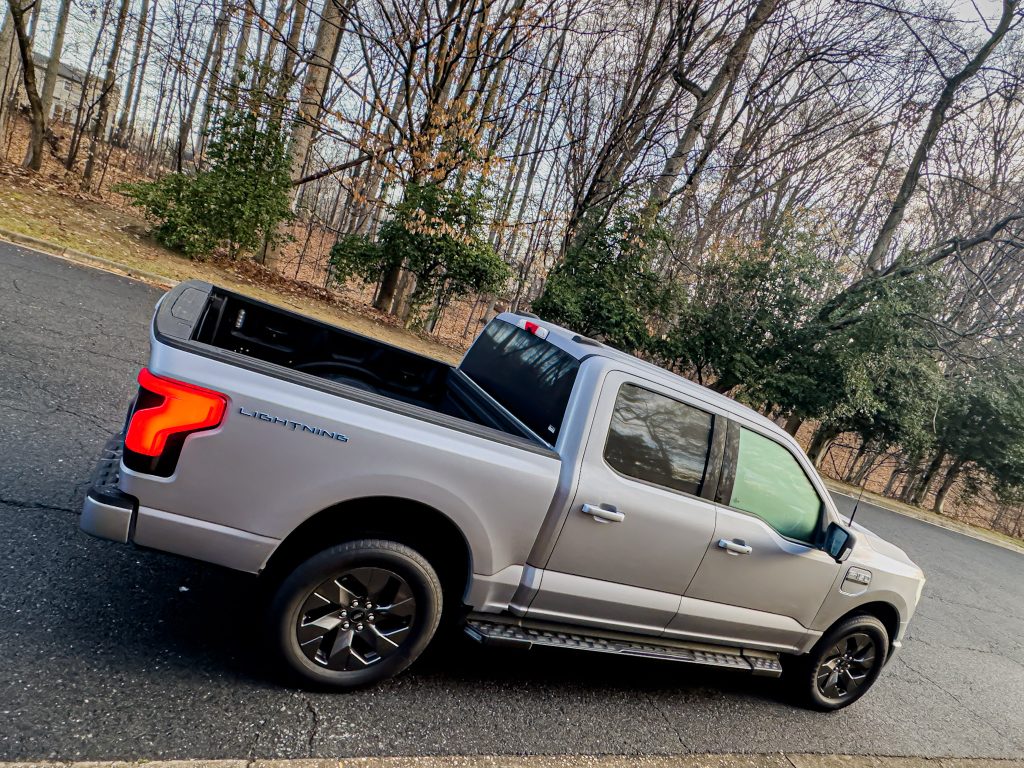 Regardless of the battery pack you choose, you can count on the vehicle outputting 775 pound-feet of torque. However, what sets the Lightning apart is its performance. Despite the heft, the F-150 accelerates quickly, reaching 60 mph in just 4.0 seconds and covering a quarter-mile in 12.7 seconds at 107 mph.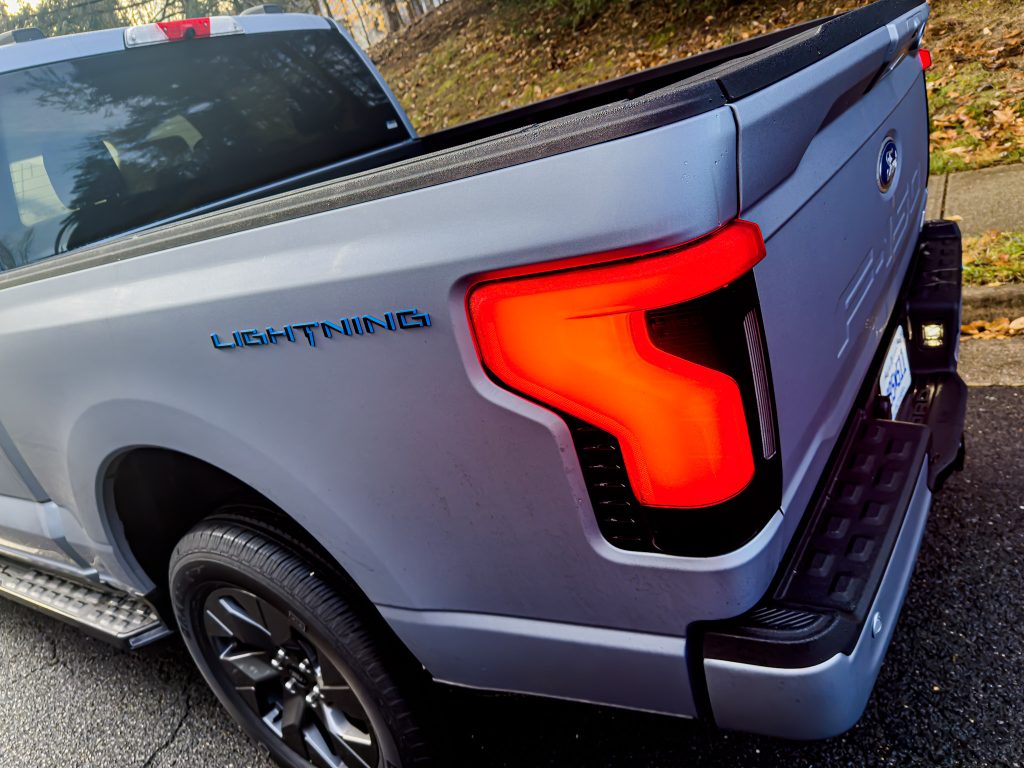 It covers all that pace while maintaining the refined road manners of the normal F-150, even with its lightning-quick acceleration. In fact, the Lightning's handling is slightly more agreeable, thanks to its lower center of gravity, which helps to keep body roll to a minimum.
Towing Capacity
Honestly, there is no point reviewing a truck if it can't tow. In July 2019, Ford staged a jaw-dropping event to demonstrate the prototype's impressive towing power as it hauled a 1,000,000-pound line of train cars loaded with F-150s. However, the production model has a maximum towing capacity of 10,000 pounds. But if you want more muscle, the Extended-Range battery is what you will want to get.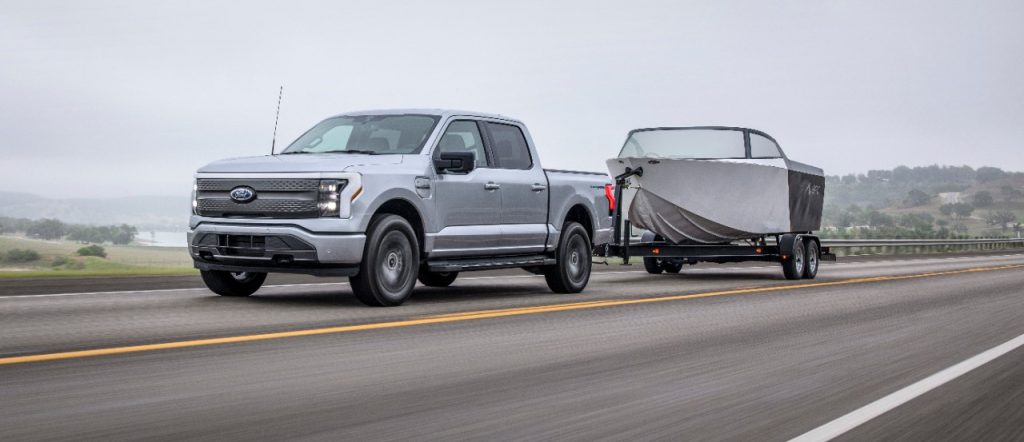 The Standard-Range battery models tow up to 7,700 pounds, but the Lightning's payload capacity is a hefty 2,000 pounds for the Standard-Range model and a low of 1,800 pounds for the Extended-Range.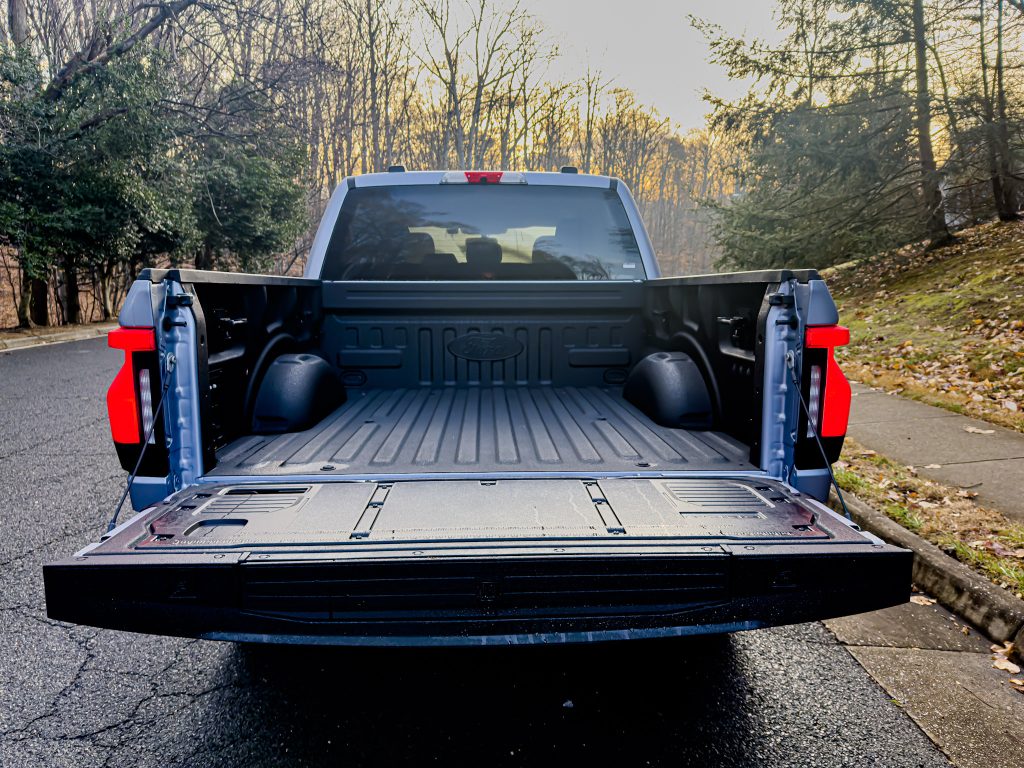 Cabin Style and Comfort 
Step inside the F-150 Lightning, and you'll find yourself in a familiar space similar to its gasoline-powered counterpart. However, a few notable differences set it apart, such as the massive infotainment display and a spacious front-trunk cargo bay.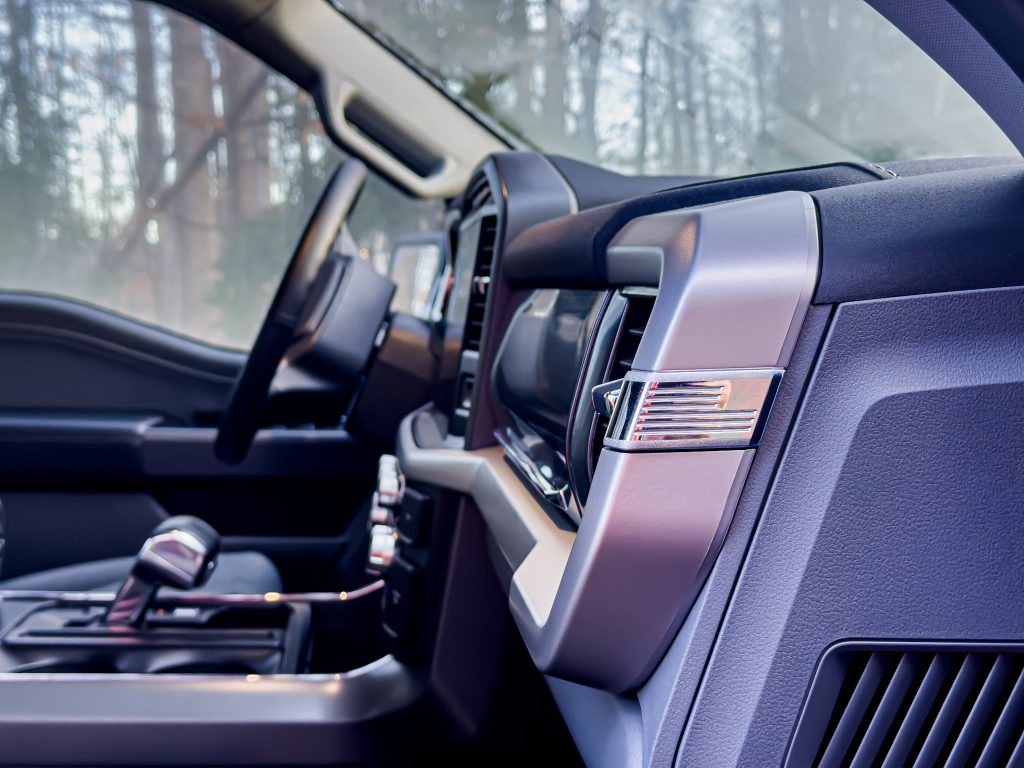 The Lightning currently only offers one configuration, but it is more than enough in our books. Sure, some may hope for a Regular or SuperCab option in the future, but we believe most buyers will be pleased with the roomy four-door cabin.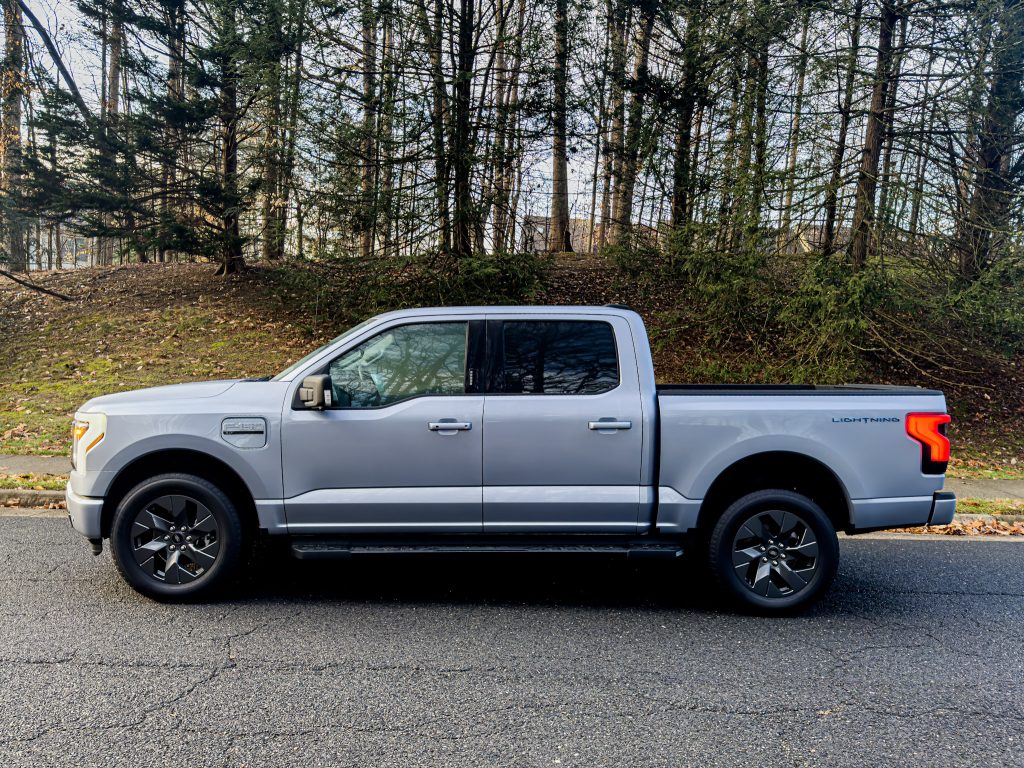 Though most people will find the interior, to be spacious and comfortable, which is something we've come to expect. Utilizing the space where the typical F-150's engine would be, the Lightning offers up to 400 pounds of extra cargo space. This is great for weekly grocery runs and one-off camping trips.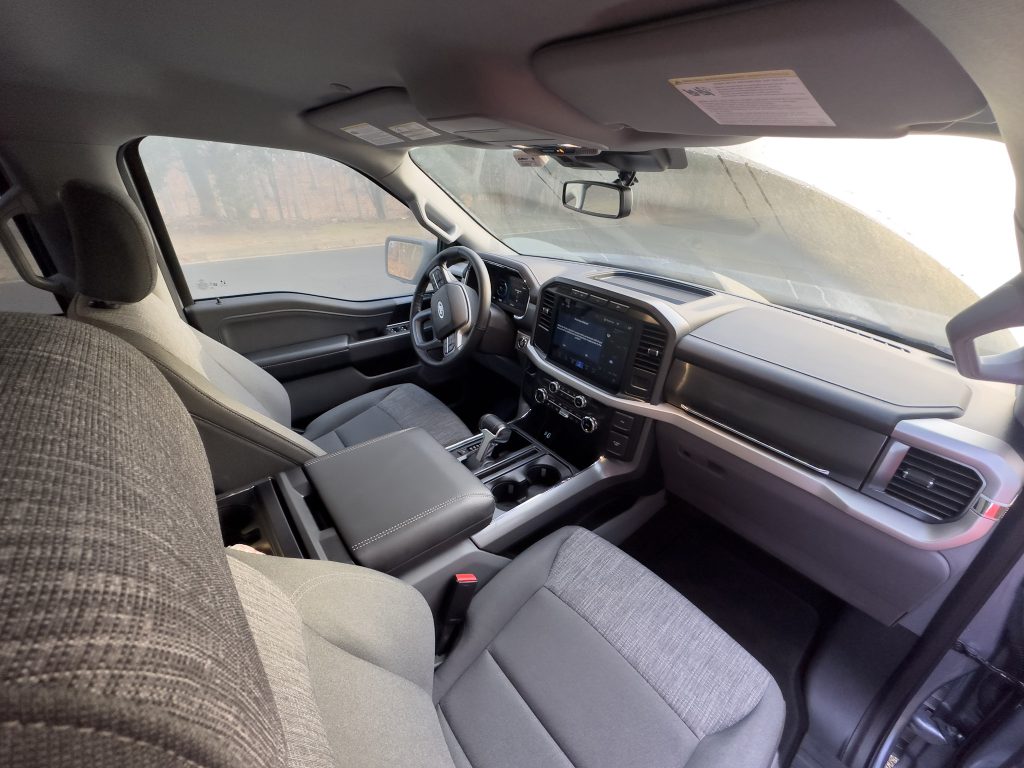 The F-150 Lightning has a standard 12.0-inch touchscreen infotainment system featuring Ford's latest Sync 4 software. However, buyers who want a larger display will find that the Lariat and Platinum models offer a massive 15.0-inch screen. Standard features include Apple CarPlay, Android Auto, in-dash navigation, and a Wi-Fi hotspot, providing a seamless connection to your smartphone and the internet.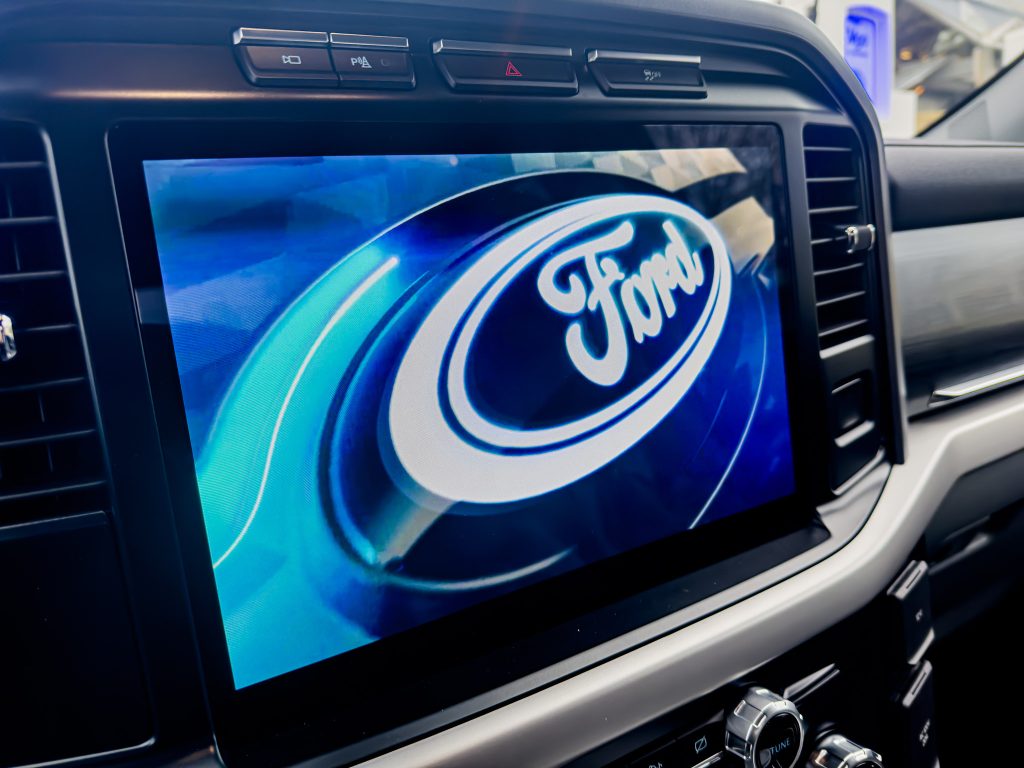 Ford's partnership with Bang & Olufsen has resulted in two premium sound systems as optional upgrades. The Lariat model boasts an eight-speaker system, while the Platinum model takes it to another level with an impressive 18 speakers. This is more than enough boom, even for the most hardcore audiophiles.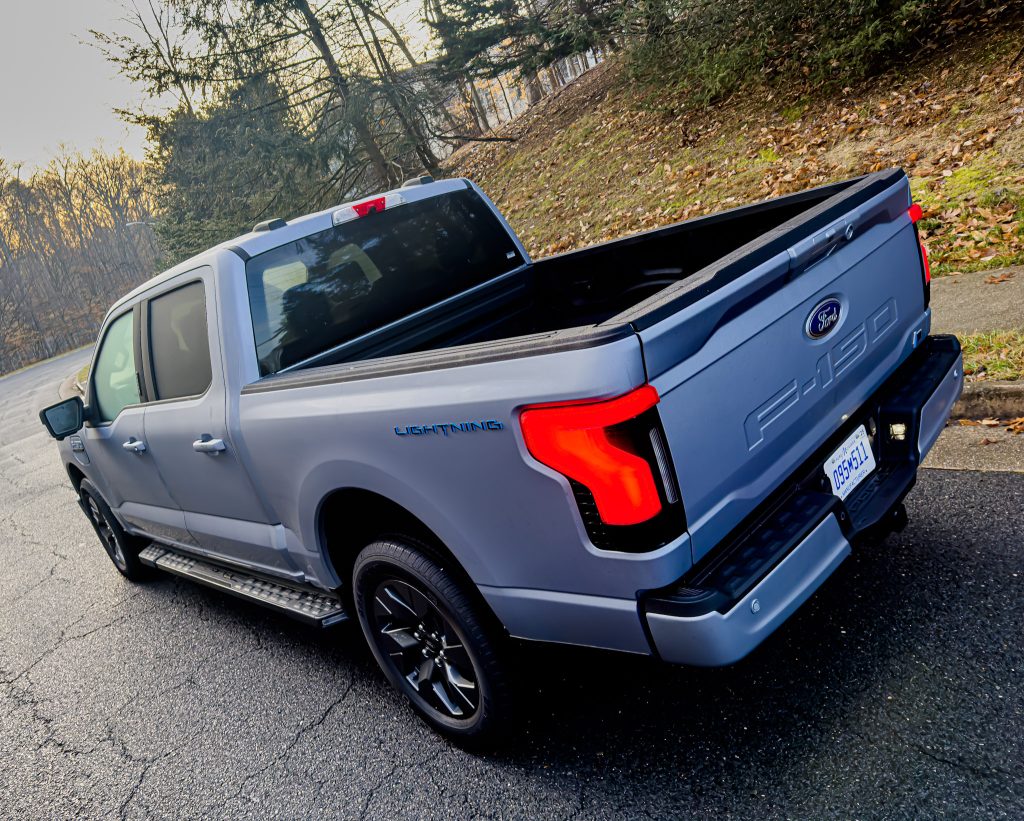 Final Word 
The Ford F-150 Lightning is a solid choice for anyone in the market for an electric truck. It gets our expert seal of approval!