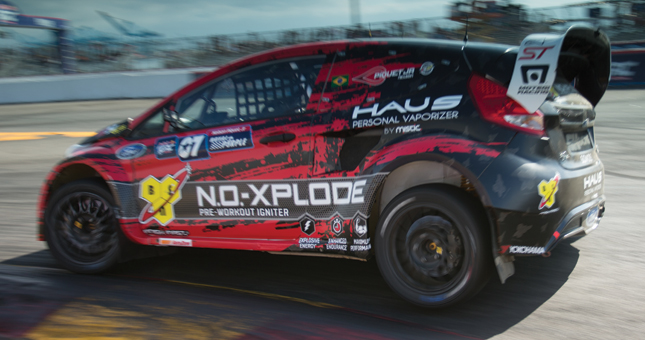 WHAT'S HOT
Ford Earns Fourth Consecutive Manufacturer's Title
By
|
Since the debut of Red Bull Global Rallycross in 2011, Ford's Fiesta platform has set the benchmark for all other manufacturers to chase, winning numerous races and the series' first three Manufacturers' Championships. Despite a revamped driver lineup competing for the blue oval in 2014, Ford's winning ways have continued, with the marque wrapping up its fourth Manufacturer's title this year.
"We've been there since day one," said Scott Denby, Ford Racing's marketing and strategy manager. "That's what makes it special. We were there in the beginning, we've been there helping to grow the sport, and we knew this year was going to be different. There are new manufacturers in the series, the level of competition is going up, and we knew that going into the season."
Seven Fords have competed for points in the 2014 Red Bull GRC season, with an eighth appearing at X Games Austin for Ricky Johnson. Six of its points-earning drivers have scored at least one podium finish, while Austin Dyne, the lone exception, is one of only two drivers in the series to have competed in every main event this year; beyond that, Ford is the only manufacturer to have been represented on all eight podiums so far this year.
That result, Denby notes, is a testament to the contributions of every driver and team racing a Fiesta this year.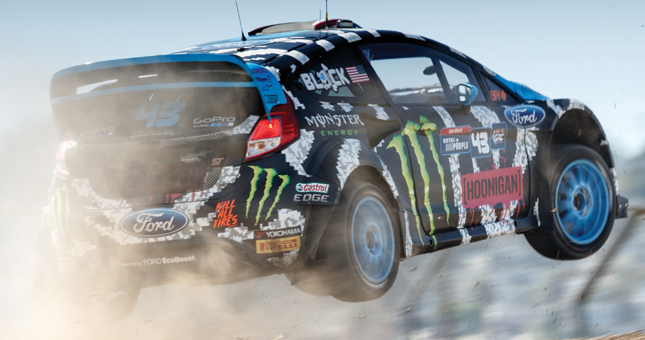 "The effort that Olsbergs MSE put in—it's been a tremendous effort this year," he noted. "When (Patrik) Sandell got his first win, it was terrific for the team. With Joni (Wiman) being fast all year, and Nelson (Piquet Jr.) being up in the championship and leading the points, it's working. And Ken (Block)—Ken got another race win, and that program has taken the next step, where he's fast at every track he goes to. He wins heats and wins races.
"We'd like to win a few more races—everybody wants to get a little greedy, I guess—but we're really proud of the Olsbergs team, SH Racing Rallycross, everybody from (Steve) Arpin, Dyne, and Ken's teams. Everybody's contributed to the manufacturer's championship, and that's one of the things that makes it special. We don't have one team that's just getting everything, and that speaks to the strength of the whole Ford program."
Heading into the final two races of the season, three Fords are in the thick of the championship chase, though the battle is anything but settled. Block currently leads Wiman by 18 points and Piquet Jr. by 35; Piquet had been leading the championship from New York in July until Los Angeles last weekend, when the three drivers were briefly separated by 10 points.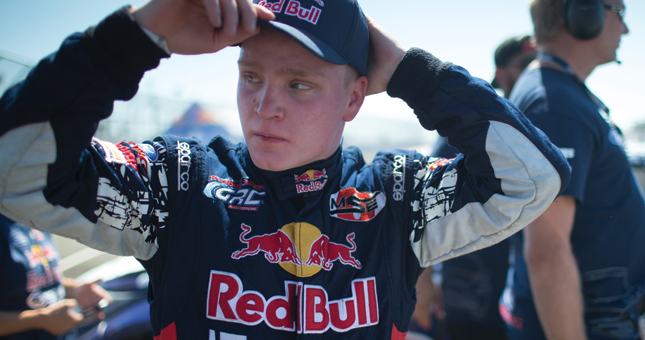 "It'll mean a lot," Denby said of a potential fourth straight driver's title. "The competition continues to grow, and so the more competition we have, every championship is a little more special that way. We've got three guys right there in the hunt, fighting. I'm confident that we've got the right guys in the right places to help us win the championship, and it's going to be a battle down to the wire.
"That's great for the sport, too. We're going to go into Las Vegas, short of something crazy happening in Seattle, and it's going to be winner take all. So for the sport of rallycross, what we're trying to build here with Red Bull GRC, to have that excitement come down to the last race is going to be special."