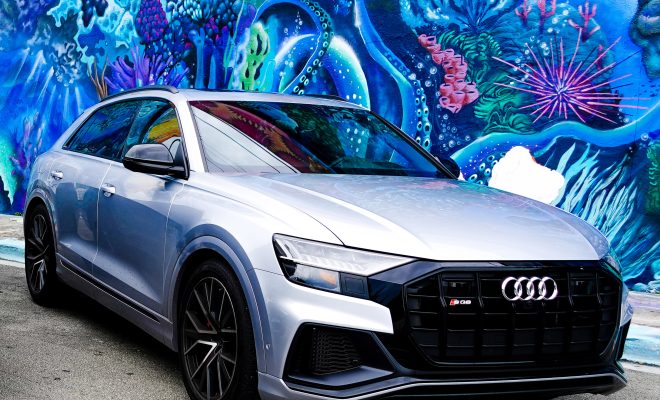 TEST DRIVES
Discover the Ultimate Driving Experience with the 2022 Audi SQ8
By
|
The Q8 was unveiled back in 2019 by Audi, and since then, the lineup has improved and grown to accommodate its sportier sibling, the SQ8. It is a mid-level coupe SUV, mainly positioned to rival the X6 from BMW, and Mercedes' GLE 53 Coupe, both of which look great, with sleek profiles but middling performance.
While BMW may have been the manufacturer behind the segment in the first place, it appears that Audi has taken it upon itself to perfect it. The design speaks volumes of Audi's commitment to adding real-world charm to a machine that may appear similar to the others in real-world performance. However, the 4.0 litre twin-turbo V8 pumping out 510 HP is nothing to scoff at. The SQ8 can hit 60mph in under 4.3 seconds, and thanks to the all-wheel drive grip, you can drive with confidence on just about any surface.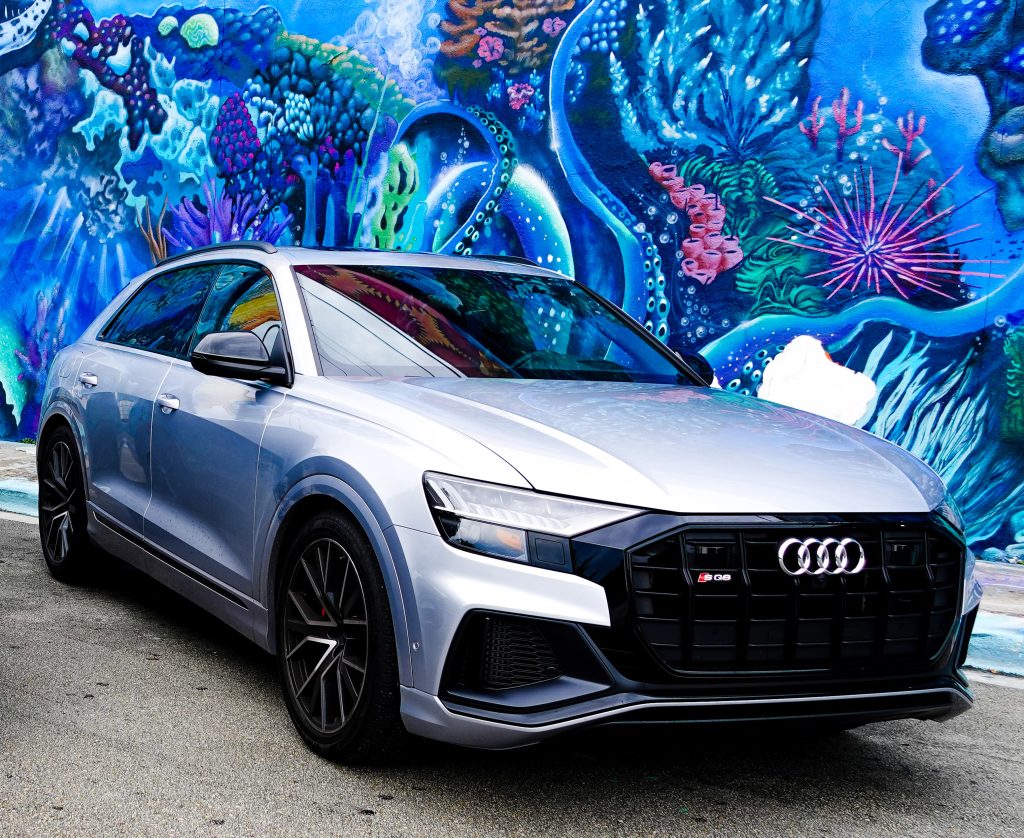 We soon discovered that there is much more to the 2022 Audi SQ8 than first meets the eye. The sumptuous cabin, head-turning design and no compromise seating space are its highlight features. Still, after spending a while with the vehicle, we discovered there was more to it, especially since, despite its price tag, we think it's worth every dollar.
Handling and Driving Impressions
While Mercedes and BMW may have impressive engines on paper, Audi has pulled out the best 4.0-litre V8, in our opinion. It is probably one of the fastest SUVs we've driven, and we thank Audi for it.
The 2022 Audi SQ8 performs surprisingly well. All you need is to flick it into Dynamic mode, unleashing power that will surprise many owners. While it does feel a touch heavy, especially on escalating paths, driving on ice is surprisingly easy, thanks to the improved Quattro AWD system.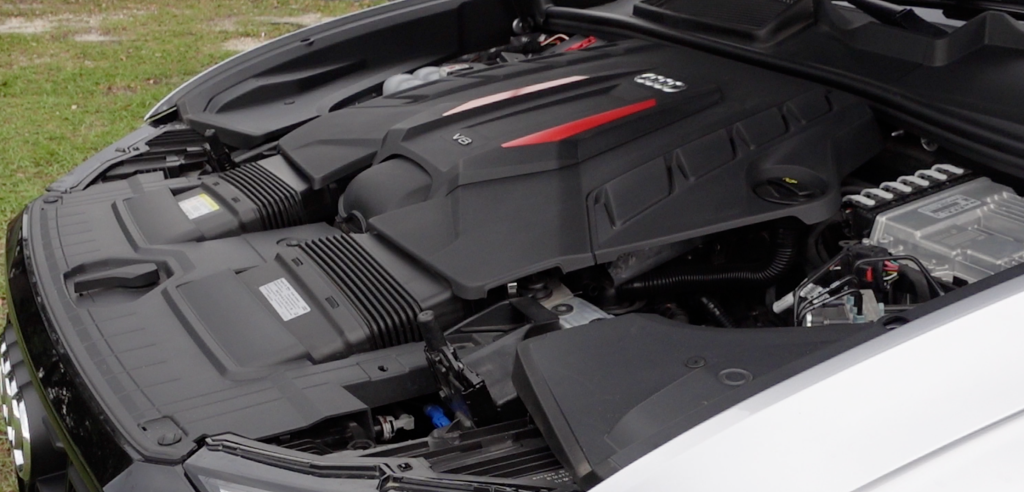 The steering feels great, and the brakes work as expected. Our complaint is that the engine can't be heard inside. However, that's down to the excellent sound dampening of the vehicle. Speaking of wheels, when placed in Comfort mode, the V8 is so silent you'll forget it has an engine. In fact, even these large 21-inch wheels don't do anything to affect its ride quality, which is buttery smooth regardless of terrain imperfections. Perhaps that's down to the company's improved adaptive air suspension. 
Interior design
The SQ8 surprises with its comfort given its sporty pretensions, as it offers plenty of space in the front for the driver and passenger. The lowered roofline gives the impression of less headroom than there actually is.
The leather upholstery is soft and the padding is compliant, yet supportive. The rear seats are roomier than you'll find in other coupe-like SUVs.
There's excellent legroom, plenty of foot room, and ample headroom. The wide rear seat can seat three adults comfortably.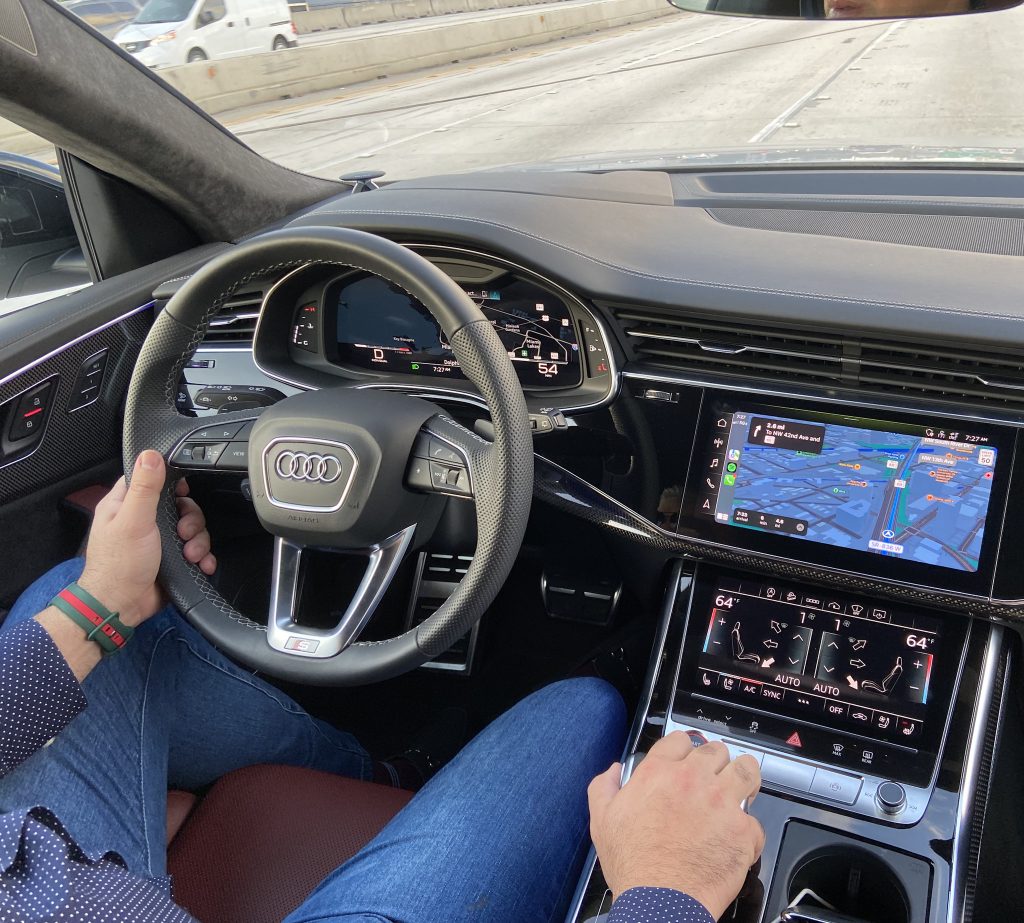 Their fixed front headrests may not fit all body types. Fixed headrests aren't unusual for sports cars, but they're overkill in a family SUV.
There is a button located in the cargo area for easy loading. The SQ8's layout retains most of the cargo space you'd normally get from the three-row SQ7.
The air suspension also allows you to lower the rear for easy access to a large cargo area. The split seats fold down and provide a decent 30.5 cubic feet of cargo space.
Technology
Operating the SQ8's infotainment interface isn't straightforward, but there's no denying that the SQ8's cabin tech looks thoroughly modern and comes packed with features.
You'll quickly find an address or point of interest, activate the driver's seat heater, or easily switch to a satellite radio station. That's simple.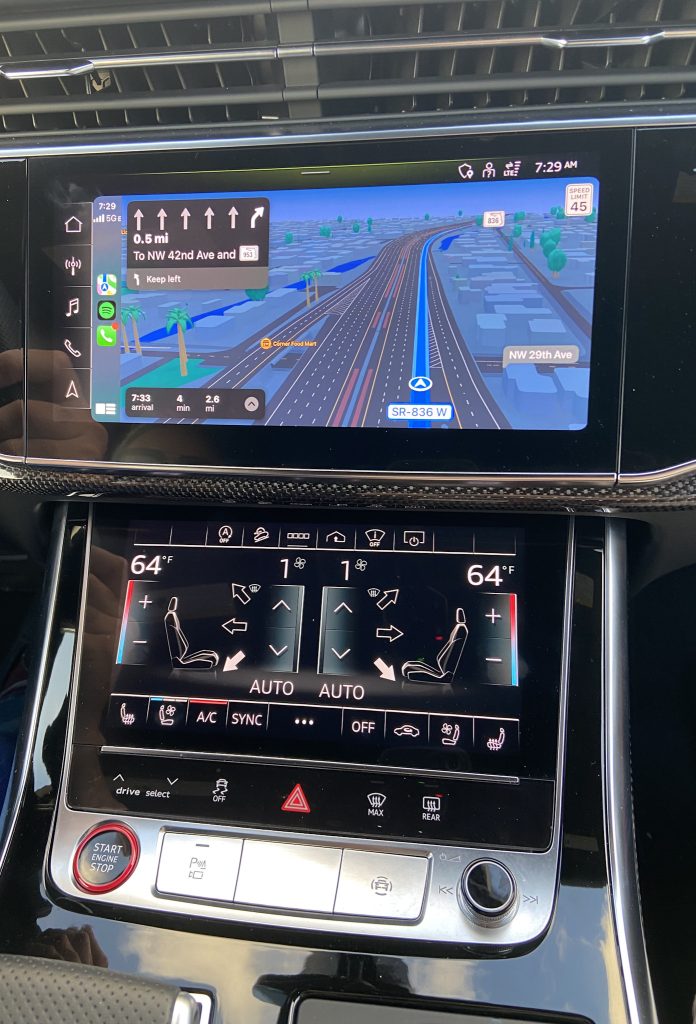 It is compatible with wireless Apple CarPlay. Bang & Olufsen's standard audio system is excellent. Audi's voice control system is still very good compared to most systems on the market.
The SQ8, like the regular Q8, has a two-tier touchscreen setup, with the bottom touchscreen being used to control climate functions.
Security
Safety features include antilock brakes, stability and traction control, front seat side airbags, full-length side airbags, front and rear parking sensors, a rearview camera and forward collision warning with low-speed automatic braking.
It adds a blind-spot monitor, sensors that can detect an impending rear-end collision and take steps to reduce injuries to passengers.
Also included are forward collision warning, automatic low-speed emergency braking, a rearview camera, front and rear parking sensors, and descent control.
Most of the driver aids are standard and work well. The only problem we found was with the adaptive cruise control system, which overestimates the amount of braking needed when traveling downhill.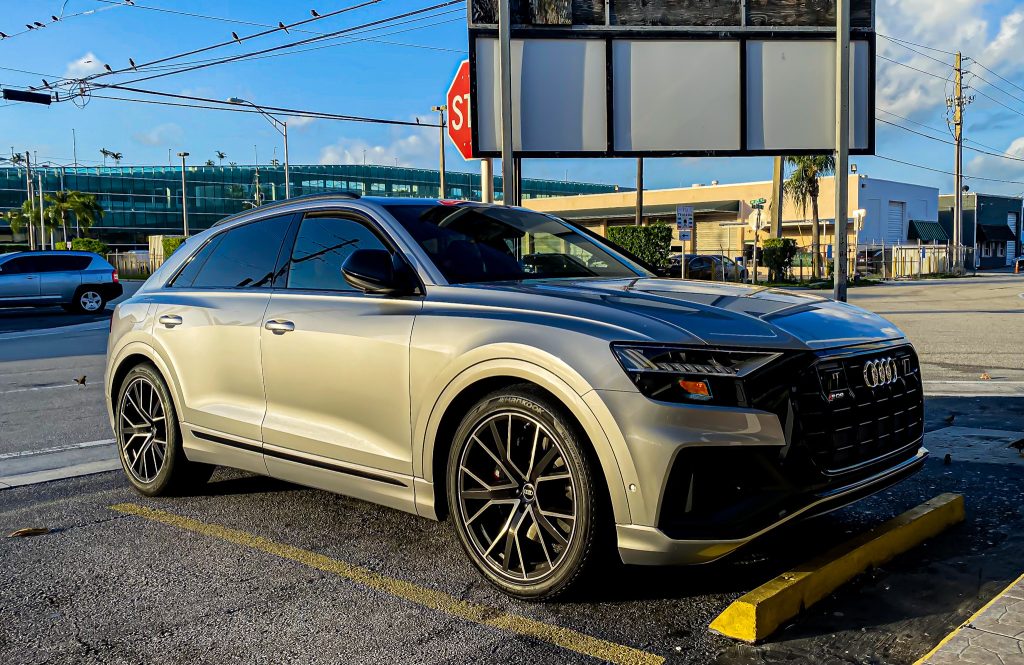 Final Word
Yes! While Americans are spoiled for choice, with lots of alluring products, especially in this
price range the 2022 Audi SQ8 is the very best of the lot.
It all boils down to what you need. If you want a dynamic coupe SUV, then the BMW X6 may
be a good choice. But the Audi is more fun to drive, even compared to what many claim is the
class leader Mercedes, which is cheaper but arguably not as eye-catching.
The Audi earns our money here because it is more spacious than all three competitors, more
comfortable and performs better. So, if the run-of-the-mill Q8 isn't for you, then the RSQ8 is
probably worth considering.