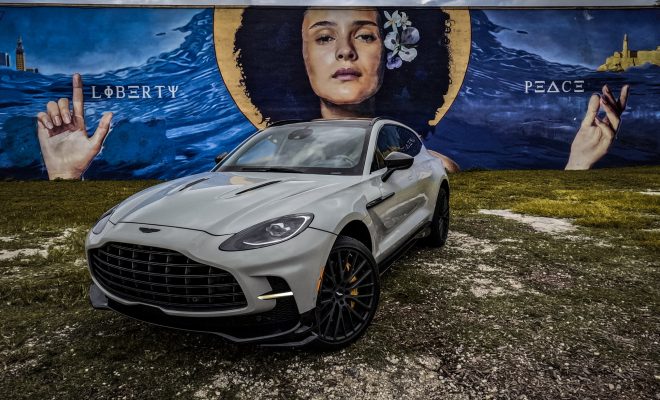 TEST DRIVES
Aston Martin DBX707 – The Exotic SUV
By
|
For those with a taste for opulence and a need for speed, there's a new contender in the luxury SUV market – the Aston Martin DBX707. As the first-ever SUV from this iconic automaker, the DBX707 has taken the world by storm, quickly becoming Aston Martin's most sought-after vehicle, accounting for an impressive half of the company's global sales last year.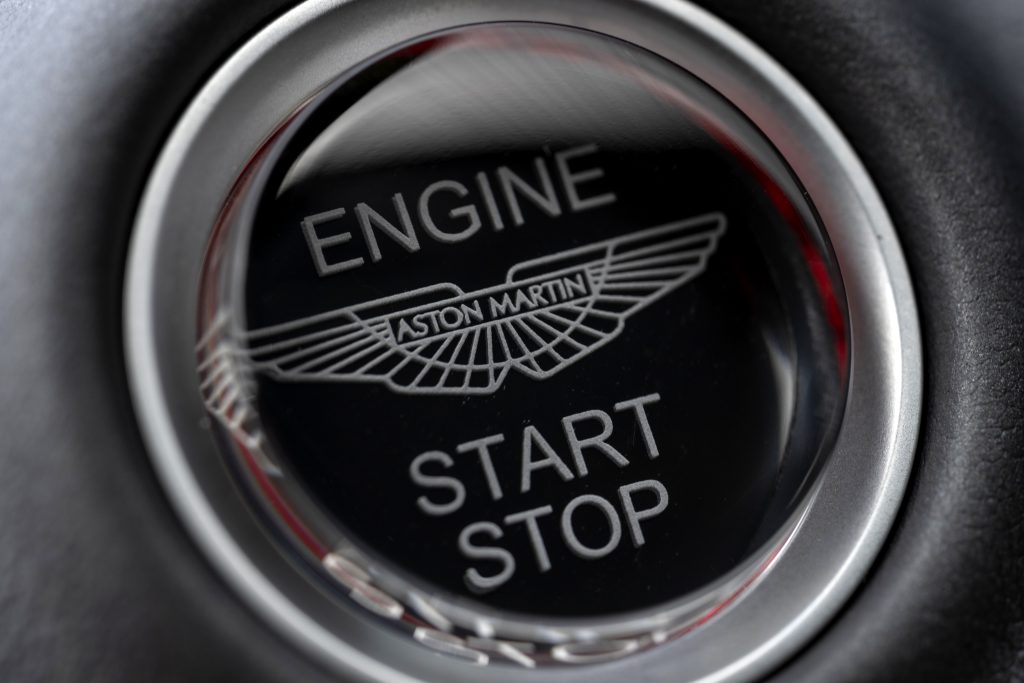 At first glance, the DBX707 exudes an air of exclusivity and power, setting itself apart from the crowd of ordinary SUVs. Its sleek lines, sculpted design, and unmistakable Aston Martin badge make a bold statement wherever it goes. But there's more to this masterpiece than meets the eye.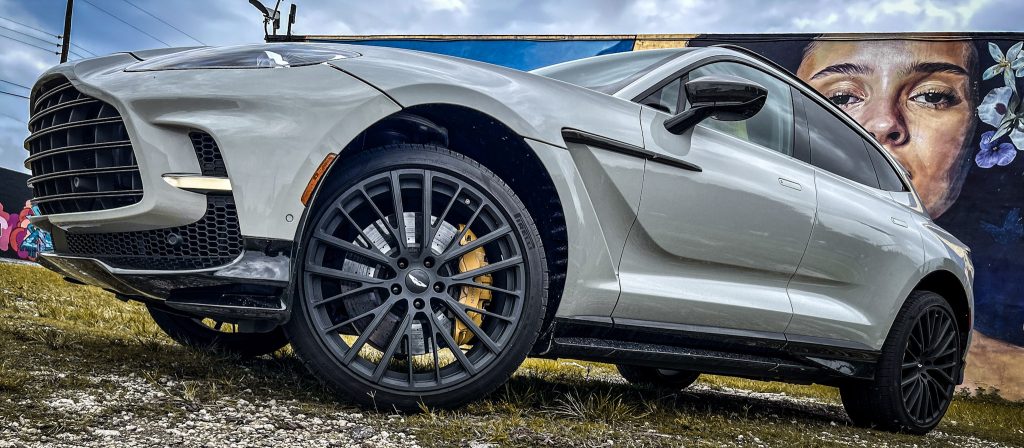 Under the Hood
Under the hood lies a beastly 4.0-liter twin-turbocharged V8 engine sourced from Mercedes-Benz. In regular DBX models, this engine already delivers an impressive 542 horsepower and 516 lb-ft of torque.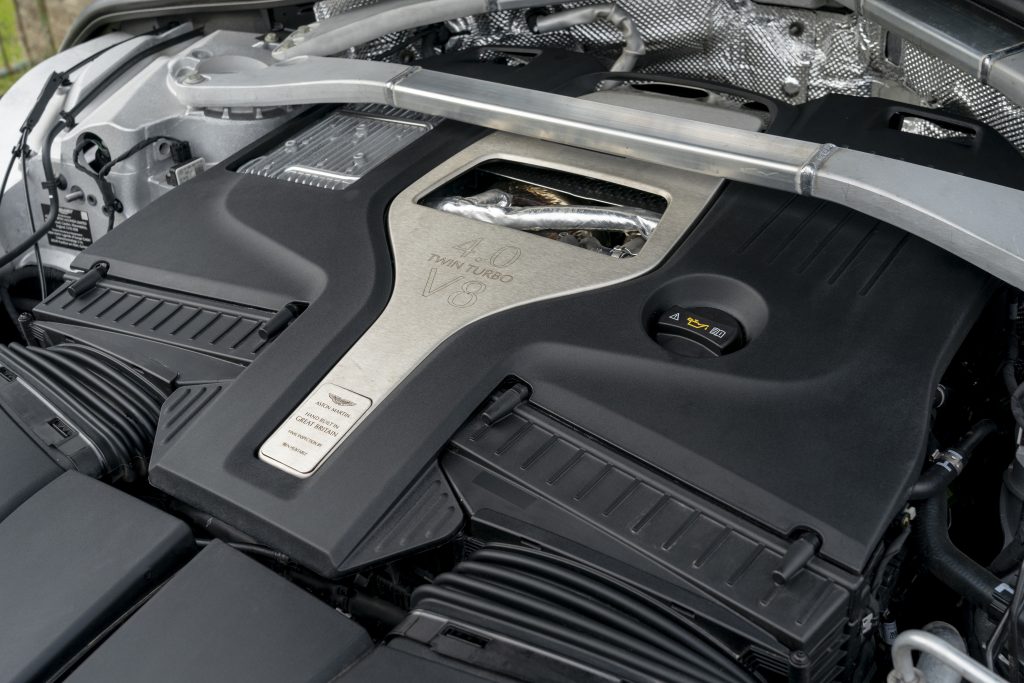 However, the DBX707 takes it up several notches, fine-tuning the V8 to generate a jaw-dropping 707 horsepower and 663 lb-ft of torque. Paired with a retuned nine-speed automatic transmission, the DBX707 takes luxury SUV performance to new heights.
Interior Design
Step inside the DBX707's cabin, and you'll be enveloped in a world of exquisite craftsmanship and plush comfort. Every surface is swathed in supple leather, offering a sense of indulgence that only an Aston Martin can provide.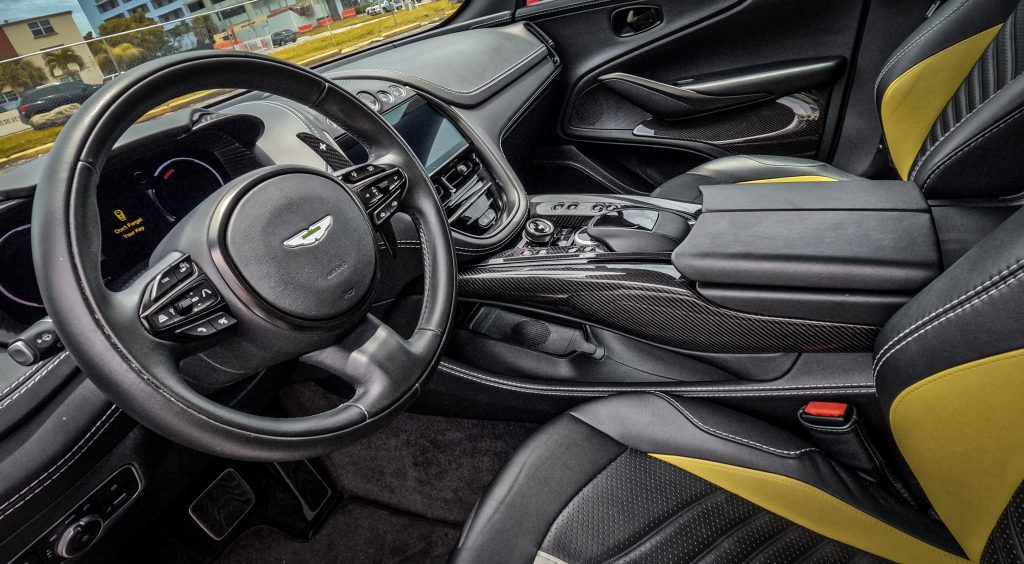 Sports seats come standard, striking the perfect balance between support and comfort for an exhilarating yet smooth ride. And when it comes to personalization, the options are virtually endless. From upholstery colors to stitching patterns and trim types, the DBX707 can be tailored to match your unique taste and style.
On the Road
On the road, the DBX707's performance prowess truly shines. Its exceptional weight distribution and retuned electronic differentials ensure maximum traction, allowing you to confidently navigate every turn and acceleration. The adaptive air suspension guarantees a smooth and refined ride, no matter the road surface, while the carbon-ceramic brakes deliver precise and powerful stopping performance.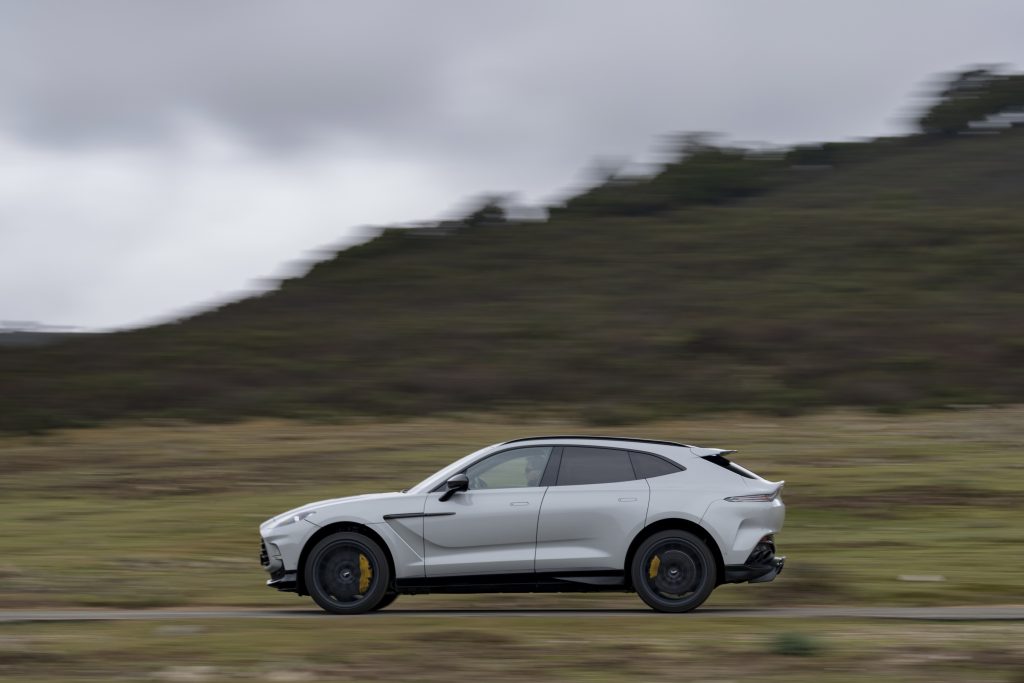 Advance Technology
While the DBX707 is undoubtedly a performance marvel, it doesn't compromise on the finer things in life. Advanced technology and luxurious amenities abound in the cabin, creating an ambiance that blends modernity with timeless elegance.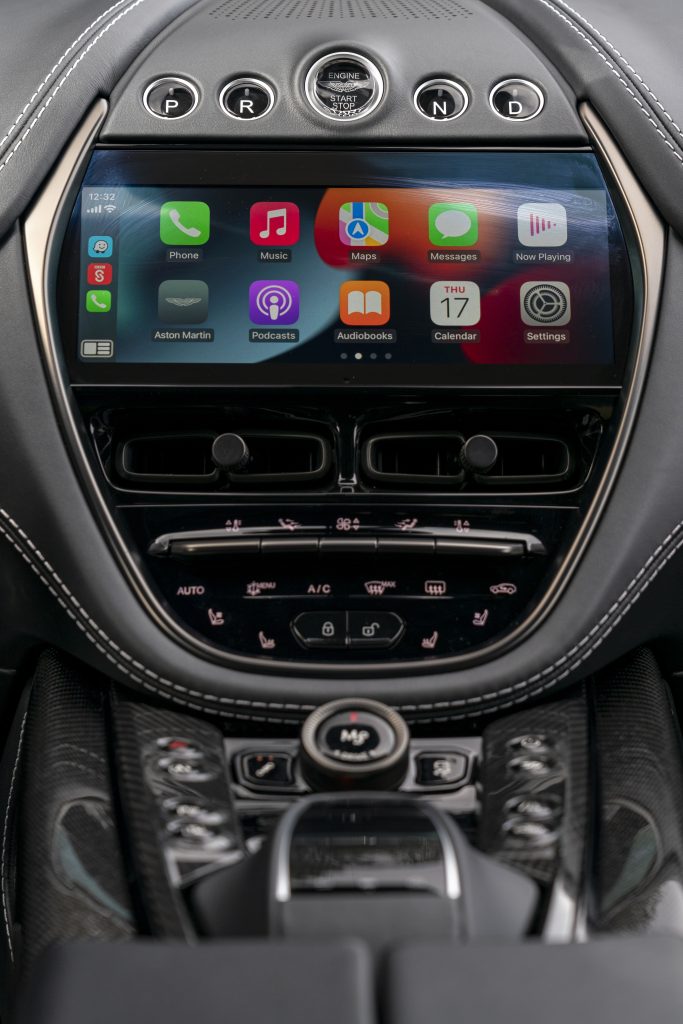 An attractive 10.25-inch display takes center stage, offering seamless integration with Apple CarPlay, while wireless charging and multiple USB ports cater to the demands of your connected lifestyle.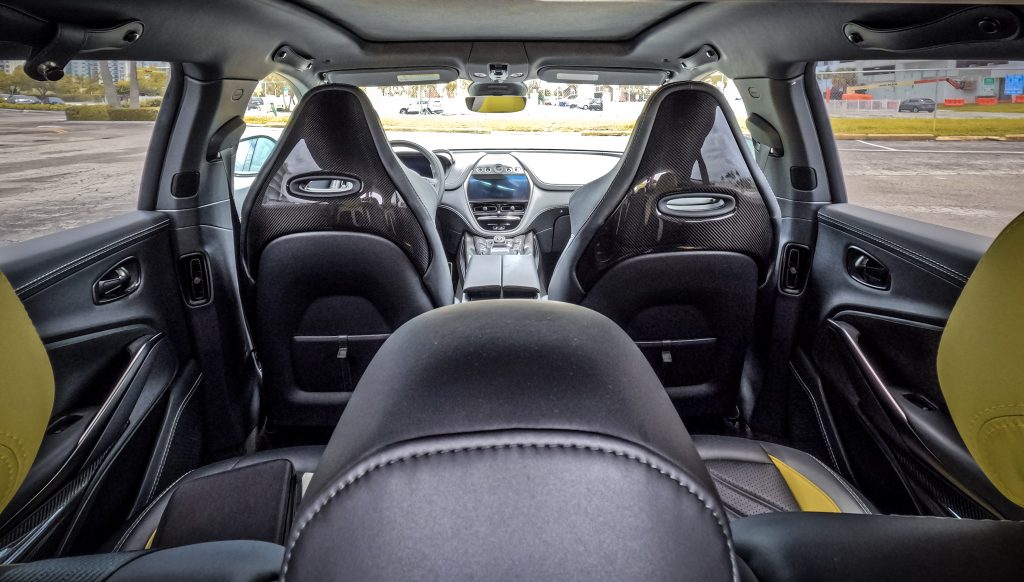 Safety is never overlooked in an Aston Martin, and the DBX707 is no exception. With an array of modern driver aids and advanced safety features, you can confidently explore the limits of its power while staying in complete control.
Conclusion
Taking the Aston Martin DBX707 for a drive through the bustling streets of the city or the scenic highways is an experience like no other. With its commanding presence and unmistakable aura of exclusivity, heads will turn wherever you go. It's a symbol of prestige, power, and discerning taste that elevates the luxury SUV experience to new heights.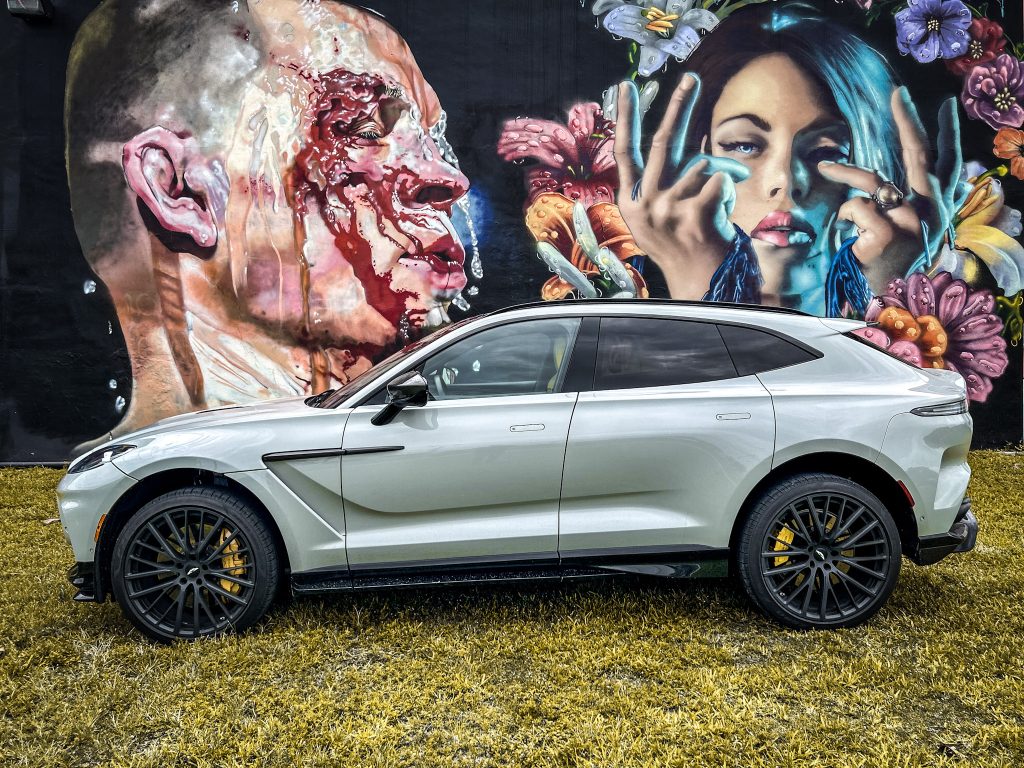 If you're among the select few seeking a luxury SUV that combines raw power, exquisite craftsmanship, and unparalleled style, the Aston Martin DBX707 should be at the top of your wishlist. With a starting price ranging from US$236,000 to US$279,000, it's an investment in an extraordinary driving experience that will leave you breathless every time you hit the open road.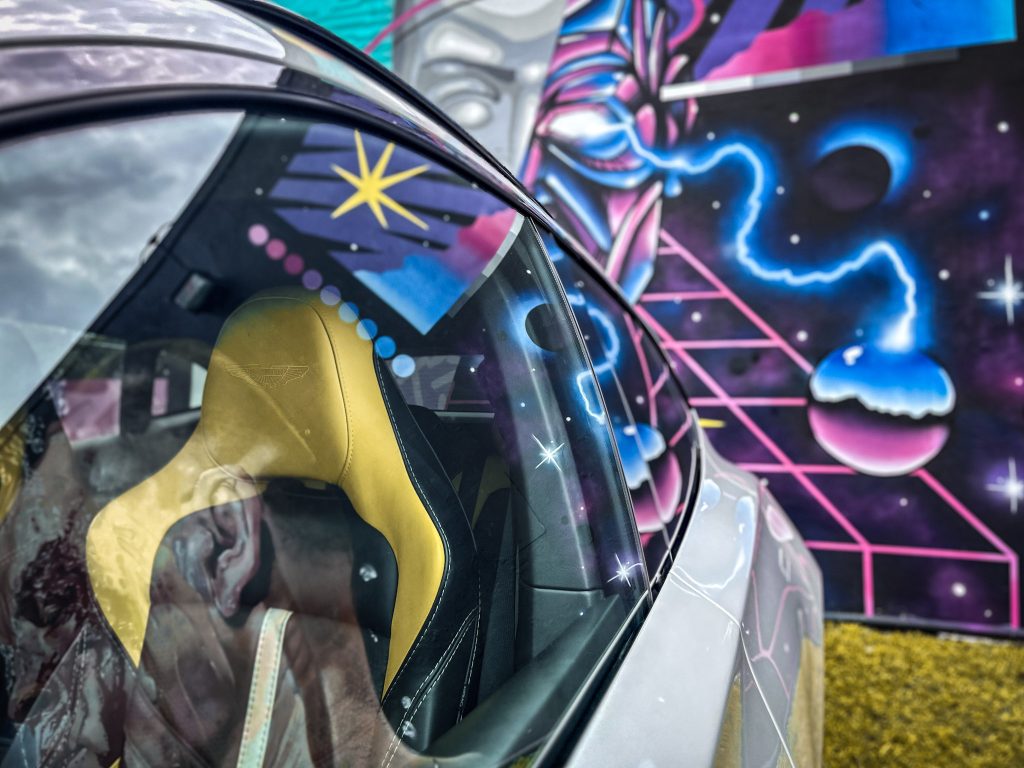 In the world of luxury and powerful SUVs, the Aston Martin DBX707 reigns supreme, carving its own path in a class of its own. It's not just a vehicle; it's a statement, a masterpiece that showcases the perfect fusion of elegance and adrenaline.