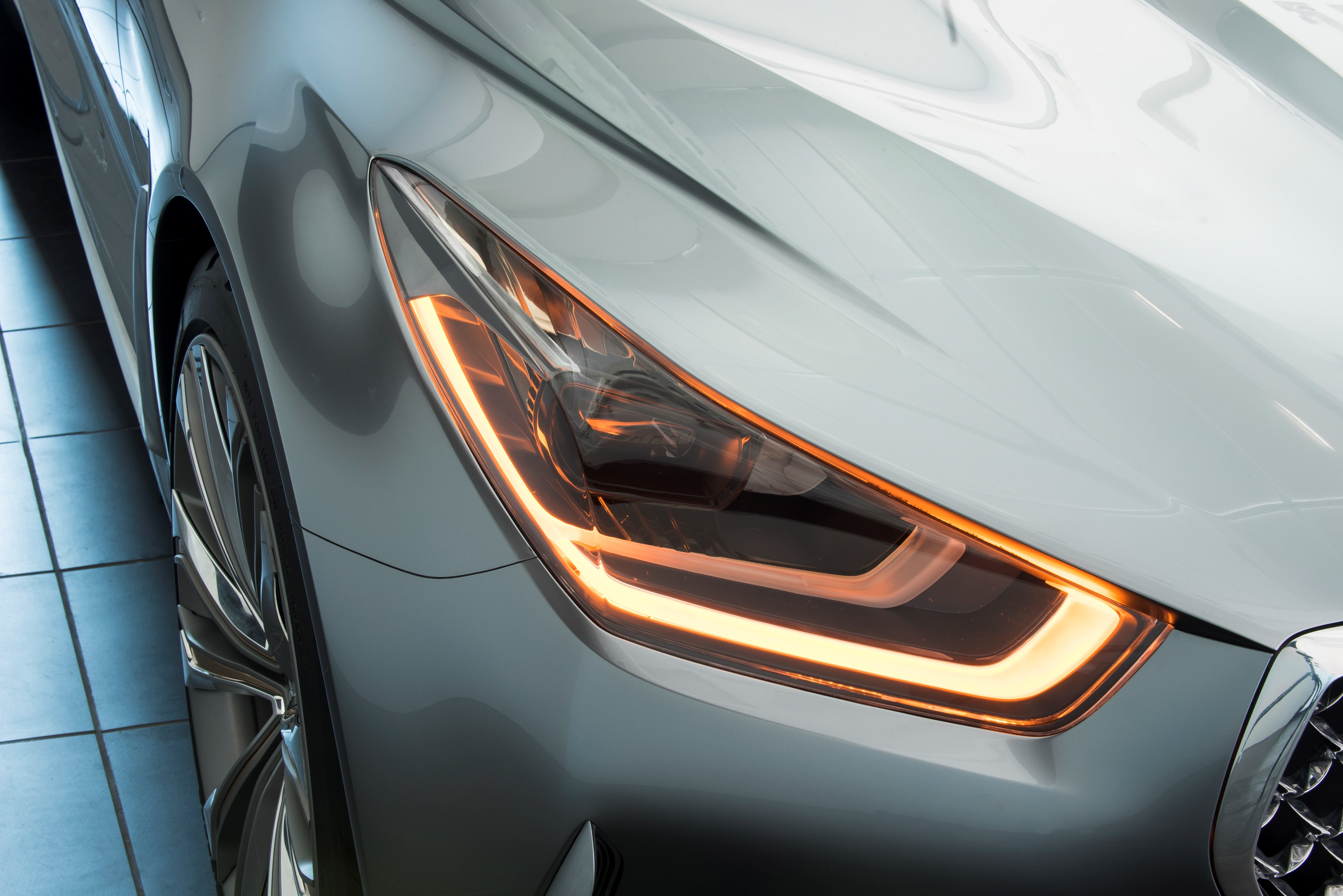 WHAT'S HOT
A DNA that balances Design and Performance
By
|
"The concept was designed with coordinated input from Hyundai design studios around the world, but was led by our team here in the U.S.," said Peter Schreyer, Hyundai's president and chief design officer. "The design is our interpretation of the idea that Hyundai breathes into all of its vehicles – a DNA that balances design and performance with the idea that you don't need to be over the top in terms of glitz and stereotypical luxury cues. "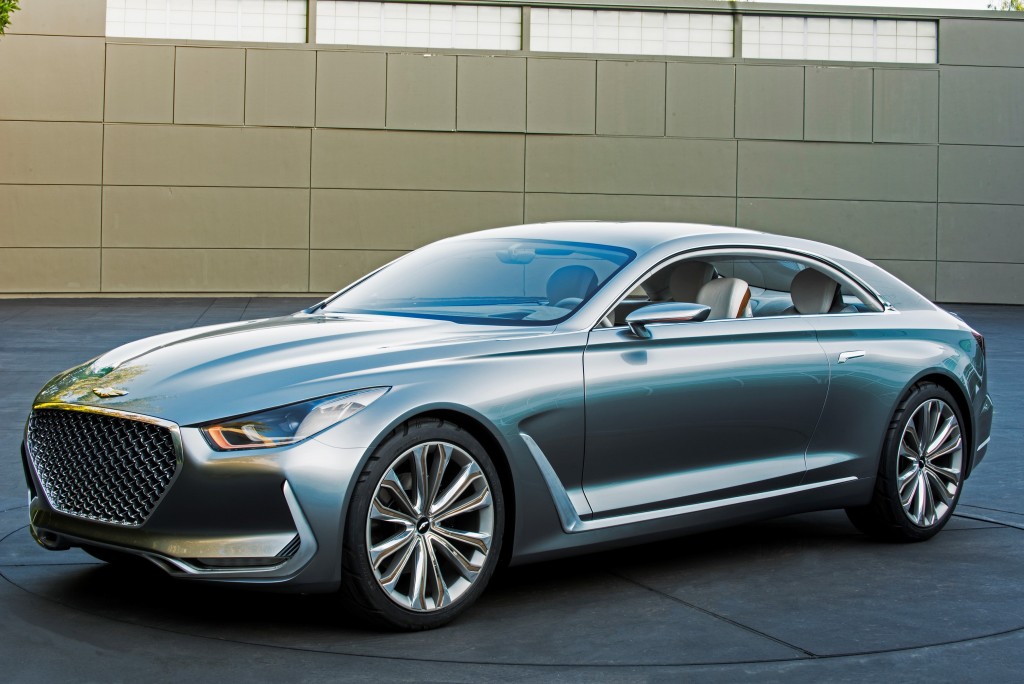 During the design process, Hyundai's team of designers centered their work on the notion of "chivalry" – a word they felt best defined the idea that one doesn't need to shout to be noticed and respected. "Vision G" is purposefully understated, despite its size and dramatic lines. One example of this respectful luxury – and a nod to the self-sufficiency of the driver – is a technology that automatically opens the door as if being opened by a valet.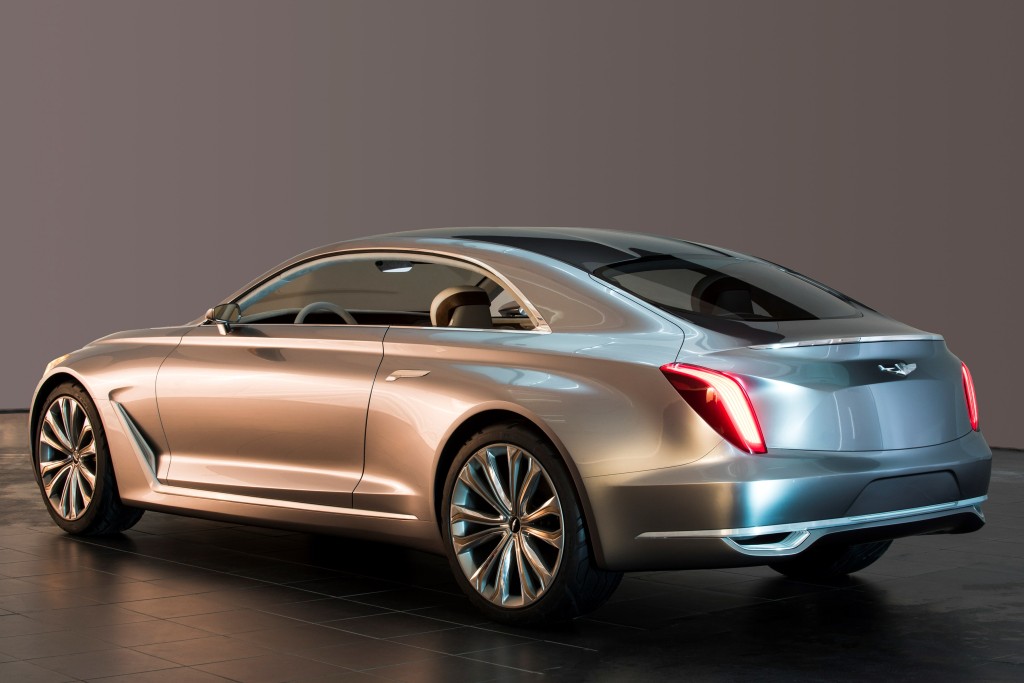 The exterior styling of the concept is highlighted by a long hood, high-beltline and a cabin that presents a slingshot-like appearance. "In keeping with a design that speaks to the owner rather than 'the spectators' who might see the car on the road, Vision G appears dynamic and in constant motion," said Christopher Chapman, head of Hyundai's U.S. design center and leader of the coupe's design team. "After all – and if all is right in the world – the only time an owner sees the exterior of the car is when it's standing still."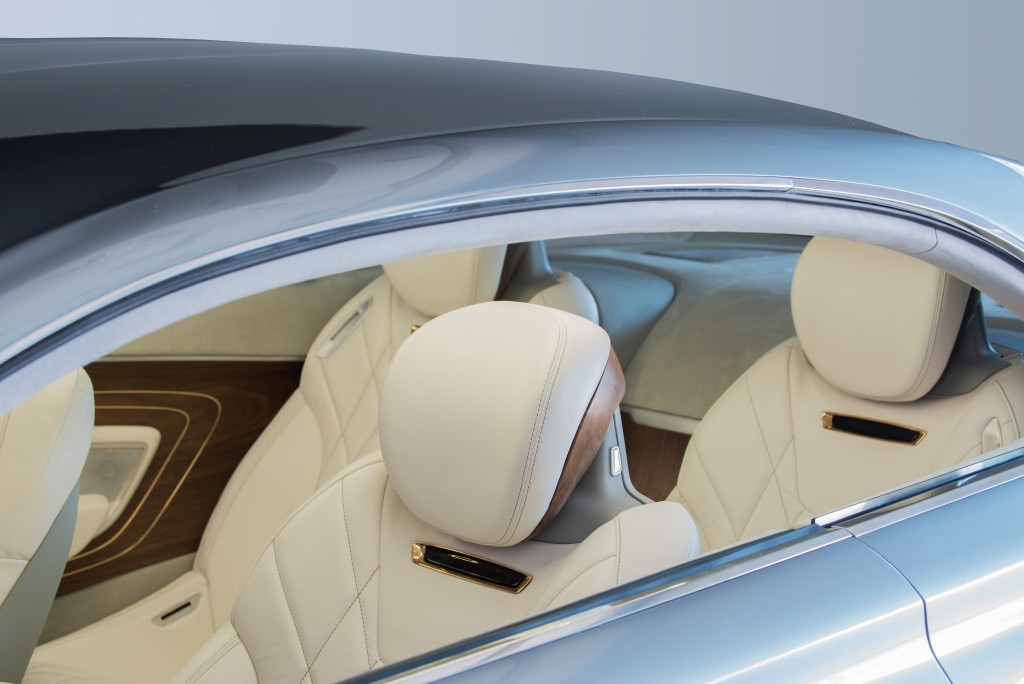 The underlying idea of respectful luxury flows into the interior, underscored by its clarity and simplicity. No glaring examples of luxury, but rather elegant lines and finishes.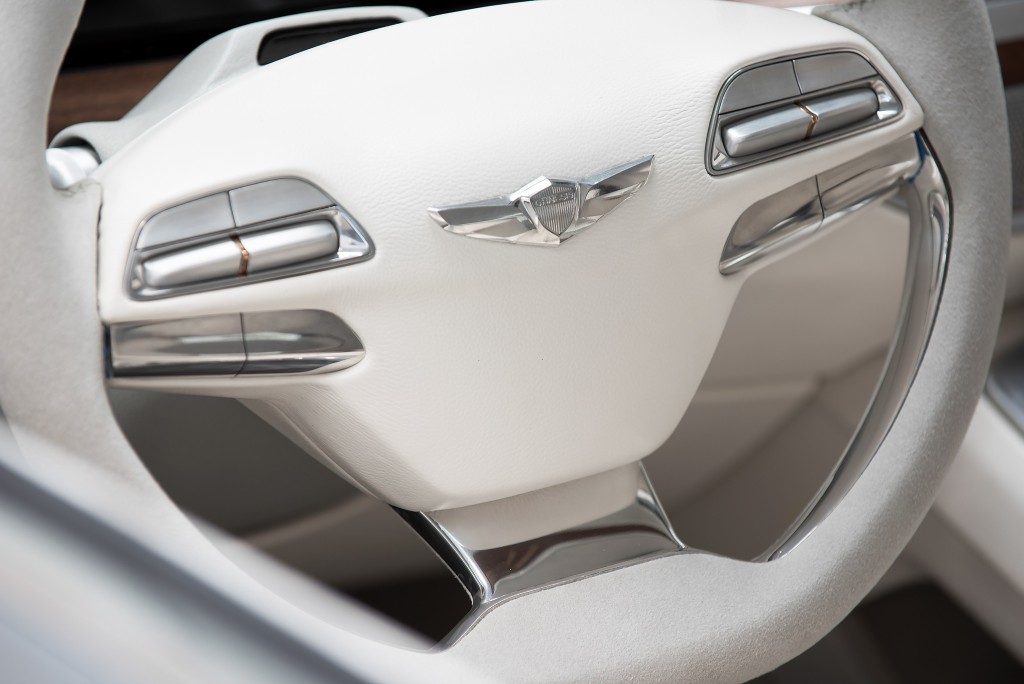 The heart of "Vision G" is the award-winning 5.0-liter Tau V8 engine producing 420 horsepower at 6,000 rpm and 383 lb. ft. of torque at 5,000 rpm. The Tau V8 engine family has been named to Ward's prestigious Ten Best Engines list three times. With high-pressure direct injection for impressive power, low emissions and superb efficiency, this latest version of the Tau V8 benefits from an optimized intake runner length, enhanced timing chain for reduced friction and NVH, low-torque exhaust manifold, increased compression ratio and upgraded multiple-injection mapping. These enhancements combine to produce a flatter torque curve at lower rpm for even better driveability.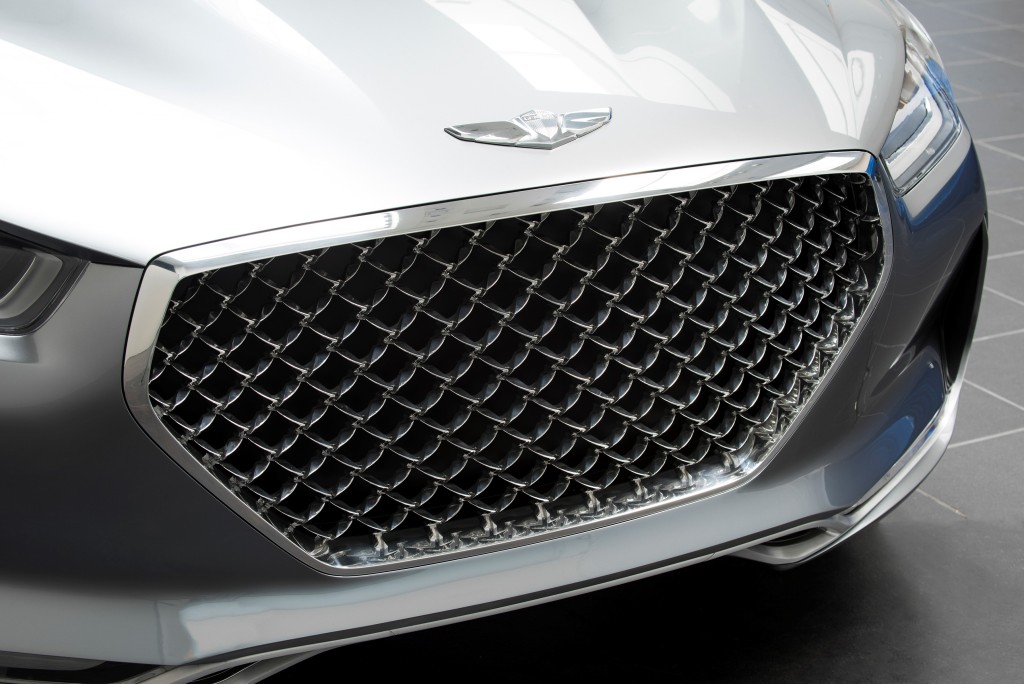 "Vision G" will next be shown at the Pebble Beach Concours d'Elegance on Sunday, August 16 in Monterey, Calif.