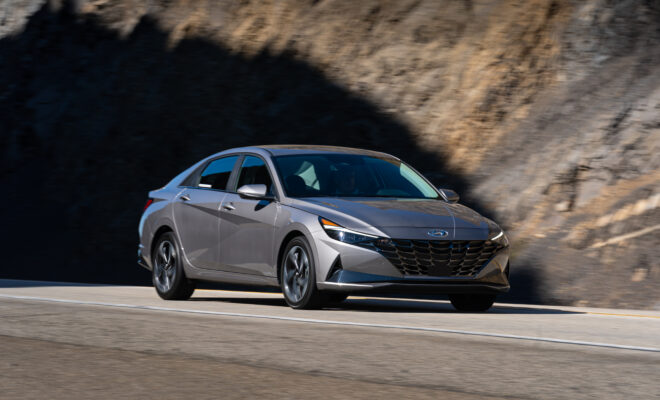 TEST DRIVES
2021 Hyundai Elantra Limited Taking Daring Designs to a New Level
By
|
Hyundai is fast establishing itself as a company that's not afraid to make bold design choices, even with its compact sedans. The 2021 Elantra ups the ante, so to speak, with a bold new look, complete with an angular exterior, an upscale cabin, and a drive that, in our experience, will put most of the heavy hitters in this segment to shape. Surprisingly, the Elantra pulls all of this off while still receiving an EPA rating of 56mpg!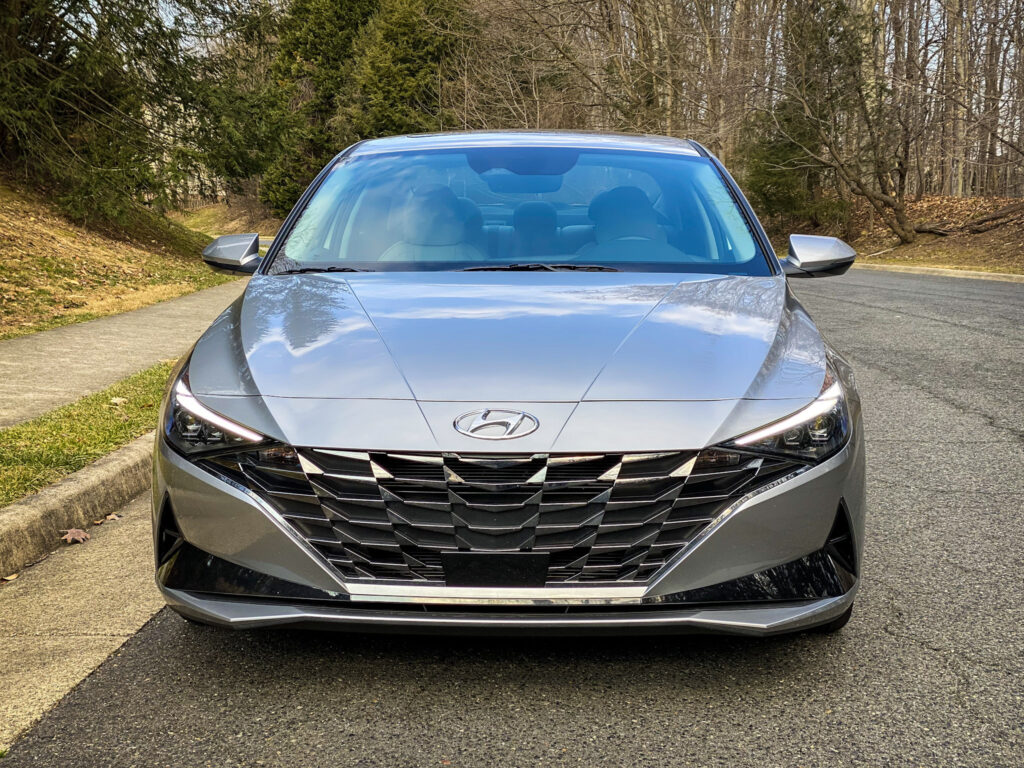 We test drove the 2021 Hyundai Elantra Limited for this review, and now that we have teased you about what to expect, here are our full first impressions!
Let's start with the Design
2021 Hyundai Elantra's bold new look comes a long way from the old school no-frills transportation it had a reputation for producing. The so-called "Sensuous Sportiness" has designers styling curves and angles that were once only in the realm of concept cars at the Dallas Autos show. If we didn't know better, we would have thought it was a beautiful concept car, except for we were about to drive the Elantra, which is now available for purchase.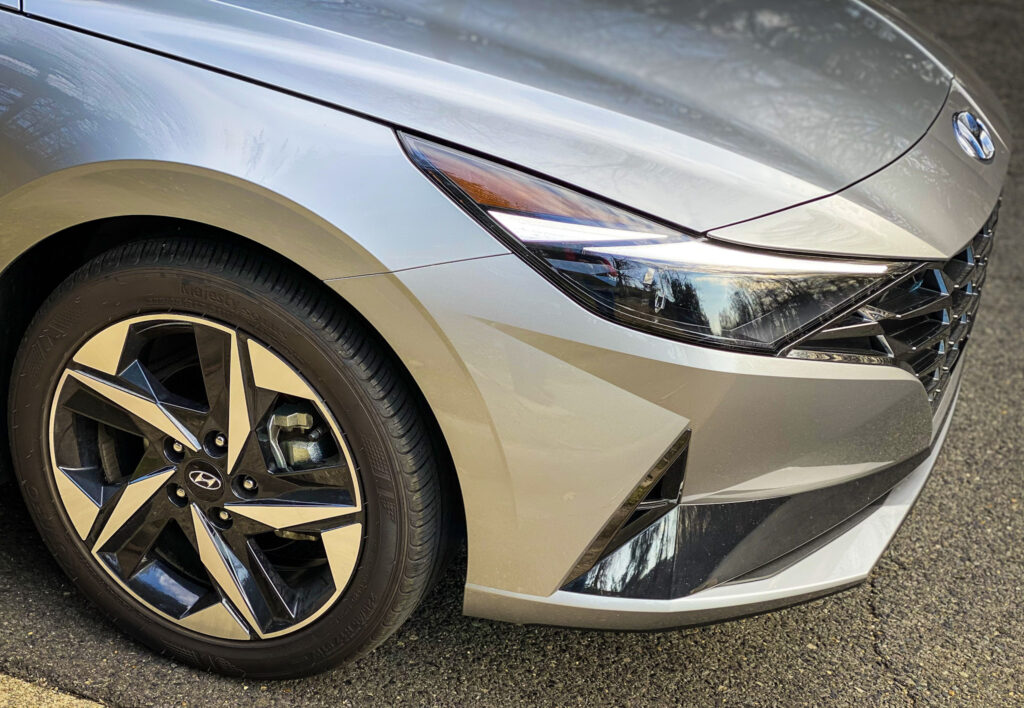 We'd have to say that the main ingredient to all that boldness has to be the angular body surfacing. The sharp points that converge from triangular lines was in the words of Hyundai's designers, a huge challenge; after all, creating sharp points in body panels isn't exactly straightforward.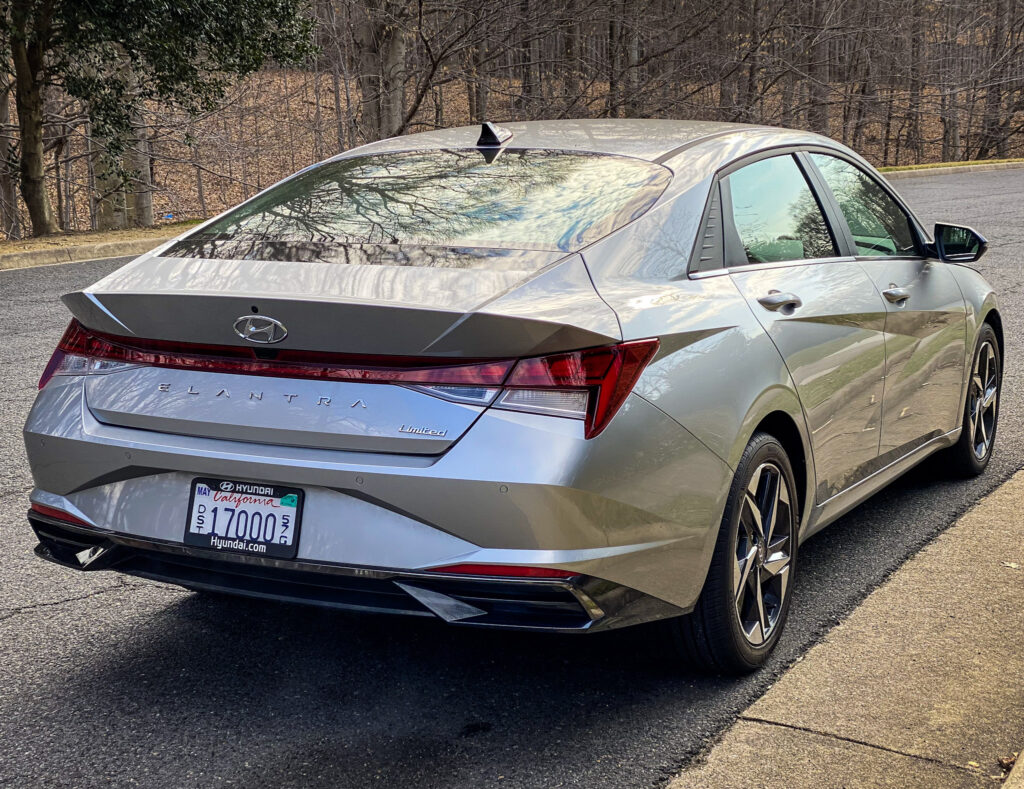 The curves move across what we can best describe as a coupe-like roofline, a wider stance, shorter overhangs, and a much longer wheelbase. The parametric jewel pattern grille with integrated turn signals rounds off what we think Hyundai's successful attempt at a bold new design.
The Top Gun Interior
Fans of the movie Top Gun will instantly recognize the interior. The lines and designs, with slick pragmatic functionality, give it that cockpit-like feeling. Though, unlike cockpits, you don't feel claustrophobic. The air vents, knobs, and the dashboard all pull off this subtle yet futuristic look.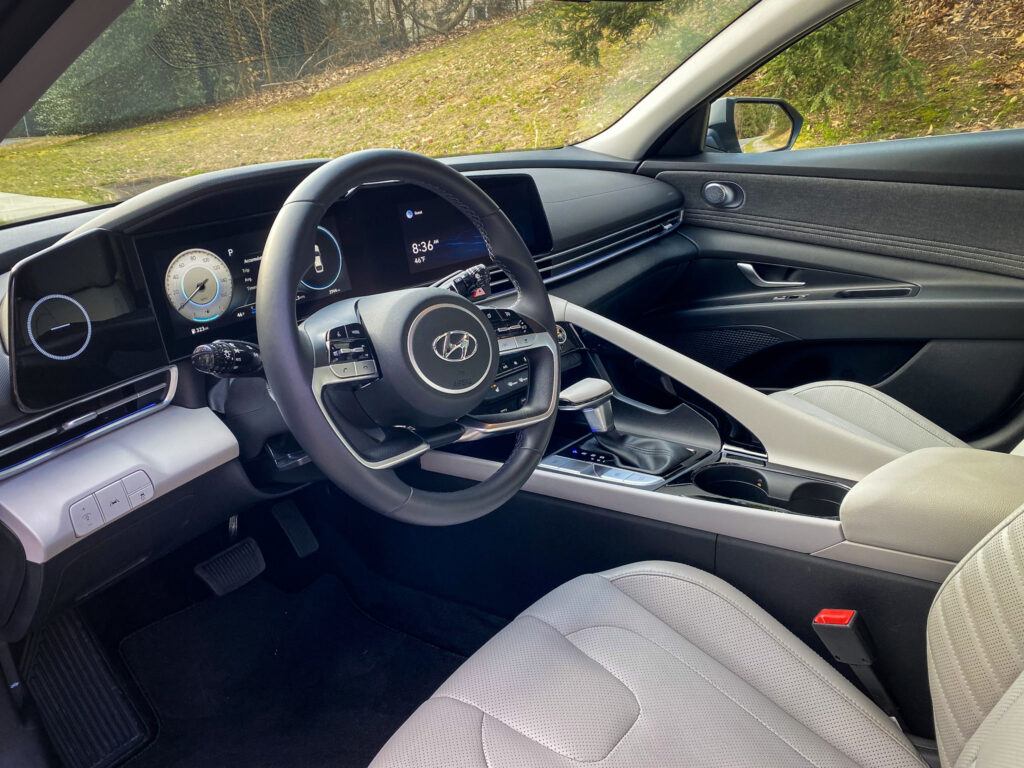 In terms of visibility, it is perfect, and while the car has grown in size a bit, maneuvering it is easier than ever. Oh, and the 14.2 cubic-foot of truck space is pretty respectable.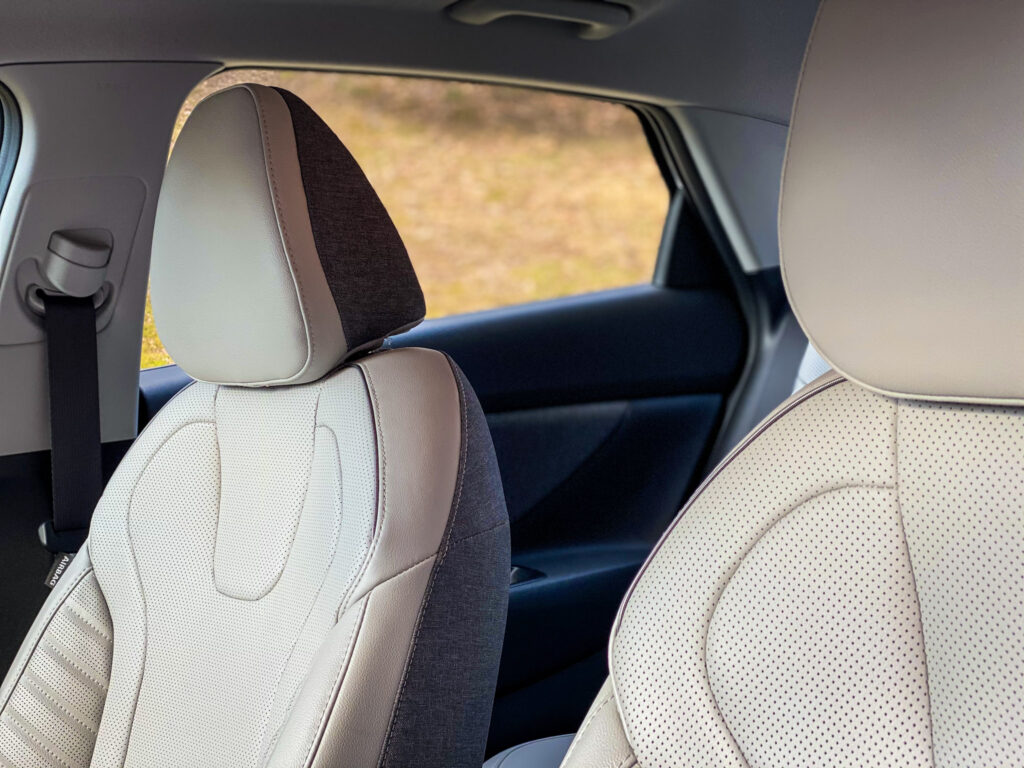 Hyundai did an excellent job of making sure that the materials inside feel premium. If anything, the Limited test model we had, is the company's A-game with leather-trimmed seats and premium cloth seats in the back with door trim.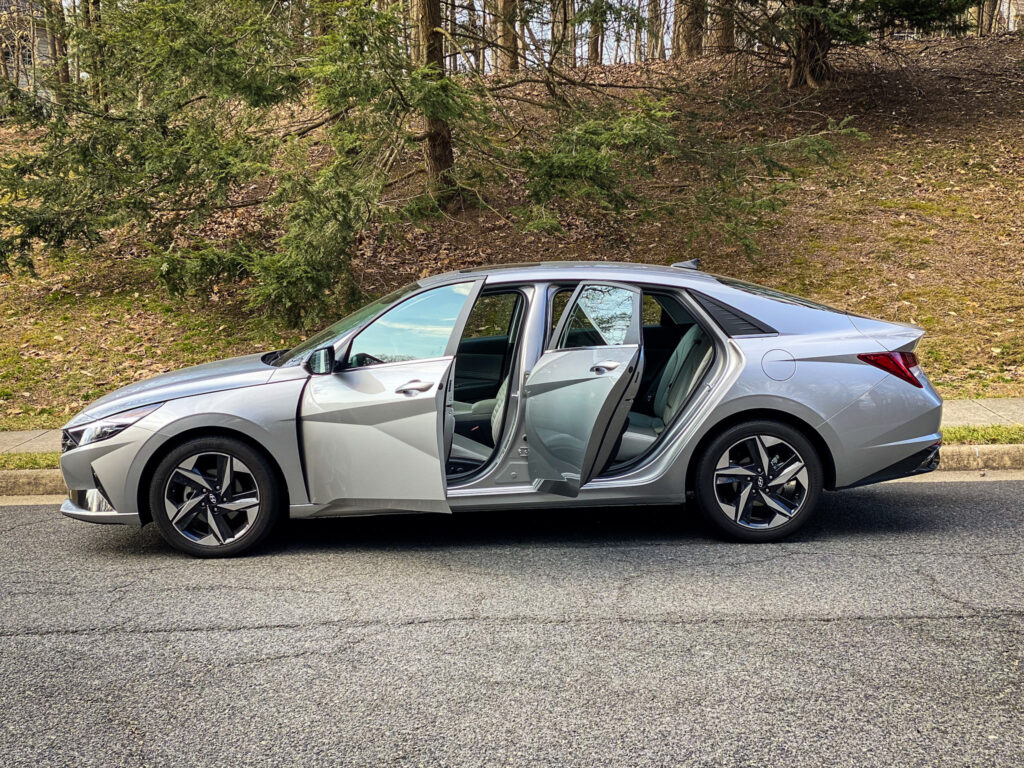 Drivability
Driving the 2021 Hyundai Elantra is enough to tell you that this vehicle is an excellent daily driver, which can be pushed over the weekend. While the 0-60mph figures aren't wild, it does corner and brake perfectly, better than we expected.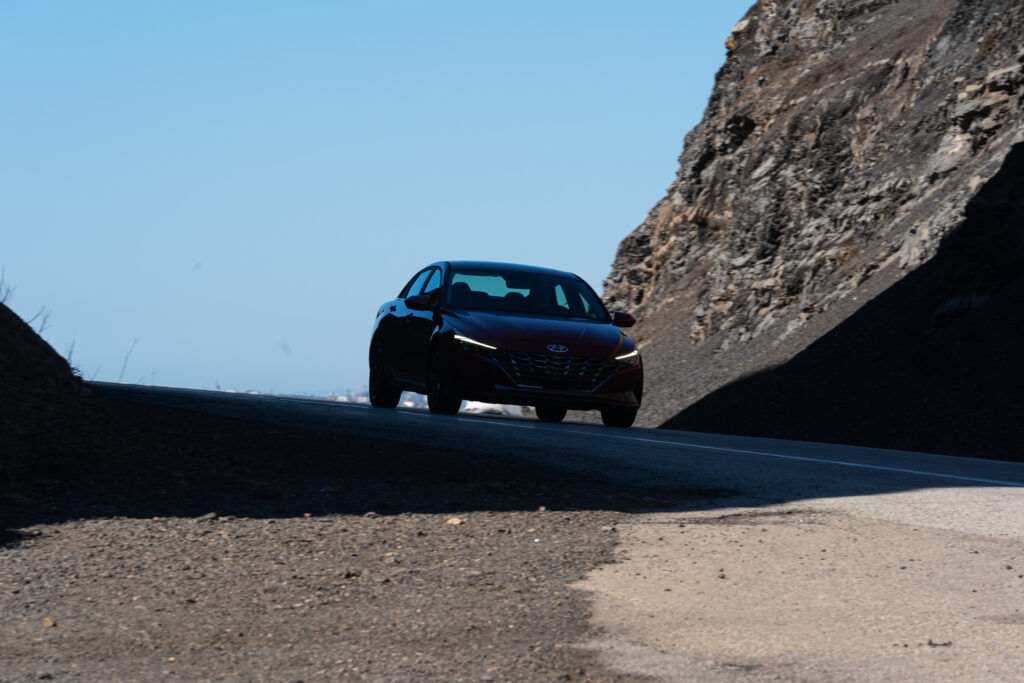 Final Verdict
While the Elantra is a slightly more expensive car, it is a game-changer. It is packed with features and is a joy to drive. If anything, we strongly believe that the 2021 Hyundai Elantra is going to give competitors Honda and Toyota a run for their money in this segment.