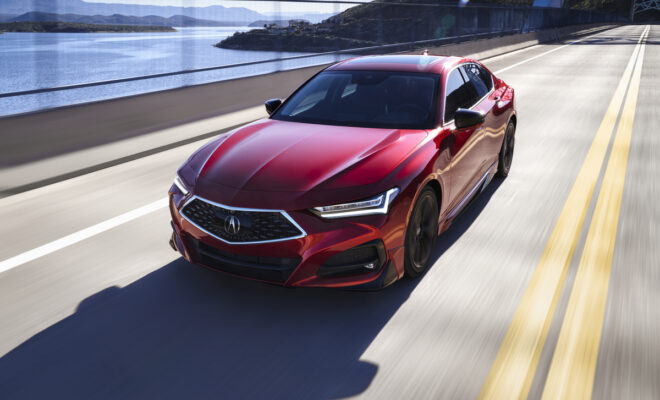 TEST DRIVES
2021 Acura TLX SH-AWD Advance Is Sportier with More Power
By
|
The 2021 Acura TLX SH-AWD Advance has returned to reclaim the crown for performance. The Acura was a brand that was once responsible for helping Honda rule the luxury segment. This time around, the new stylized design looks a lot like a concept car, yet in a way, it resurrects the revered Type S level of performance.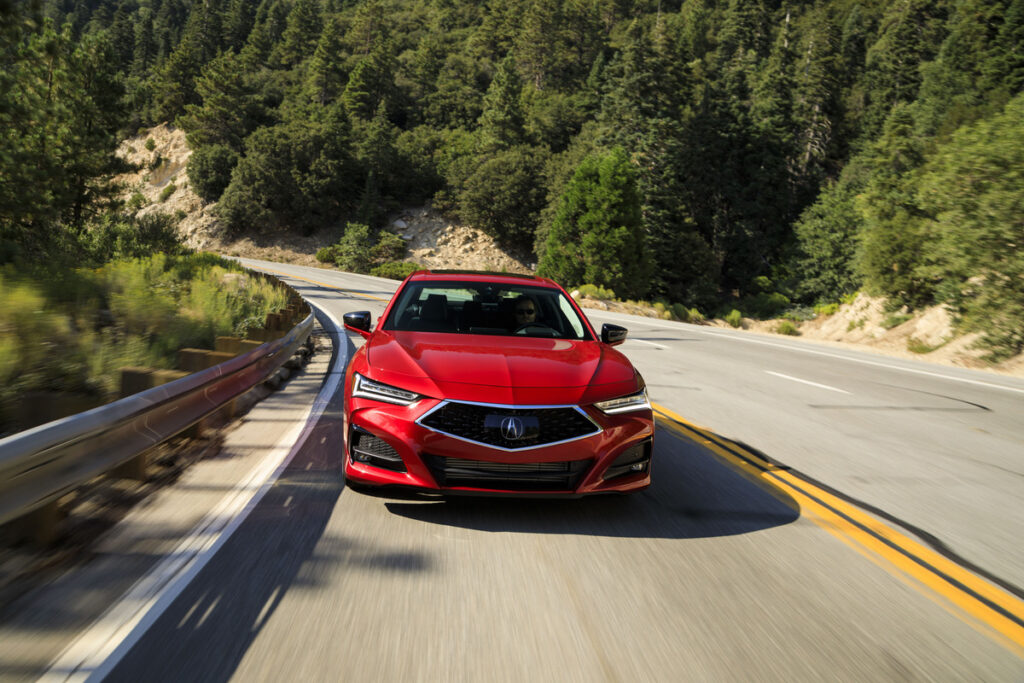 We were excited to take the Acura with the new and improved Super handling All-Wheel Drive (SH-AWD) for a short spin. In a way, we were curious to see how the dedicated platform with the special chassis would enhance the car's ride compared to the outgoing model.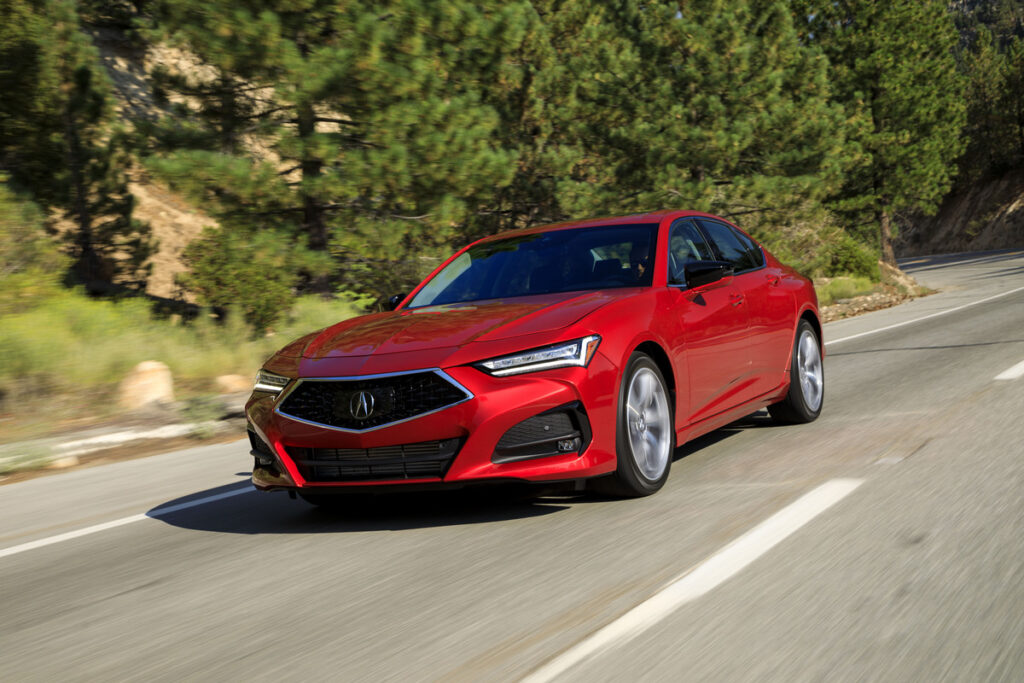 What's New with the 2021 Acura TLX SH-AWD Advance?
The 2021 Acura TLX SH-AWD Advance is an entirely redesigned sedan. The generation was nicknamed "Seven-Second Knockout" when in development because the automaker wanted to replace it with something more exciting. The sports sedan gains a much more distinct presence with lower, longer and broader proportions. This time around, it also comes with a powerful engine and a new SH-AWD, with an improved chassis design.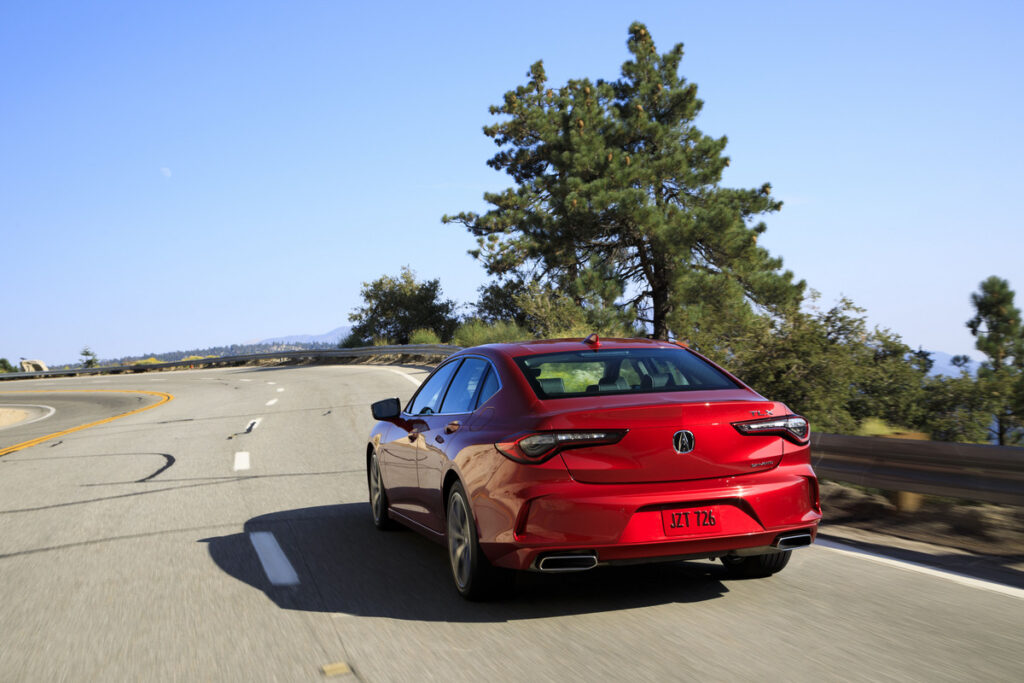 Exterior Styling
The 2021 Acura TLX SH-AWD Advance benefits from the long dash to axle ratio, making it appear as though it is a rear-drive sedan with a short deck and long hood. Most people we've asked thought it looks exceptional, and we share their opinion.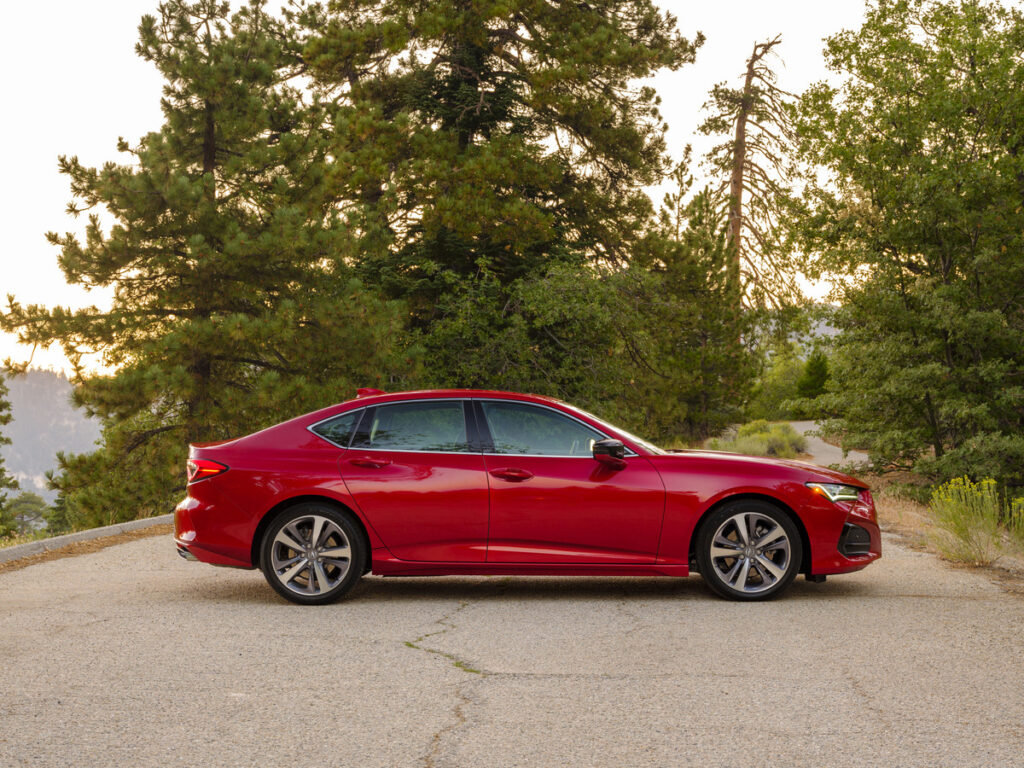 The lines, creases and angles tend to lean in favor of an organic shape, more so than the predecessor. However, Honda has extended the nose; it pulls the fenders and hood forward, which meet at the diamond-patterned grille, giving it that almost organically sporty look, complete with sexy aerodynamic curves.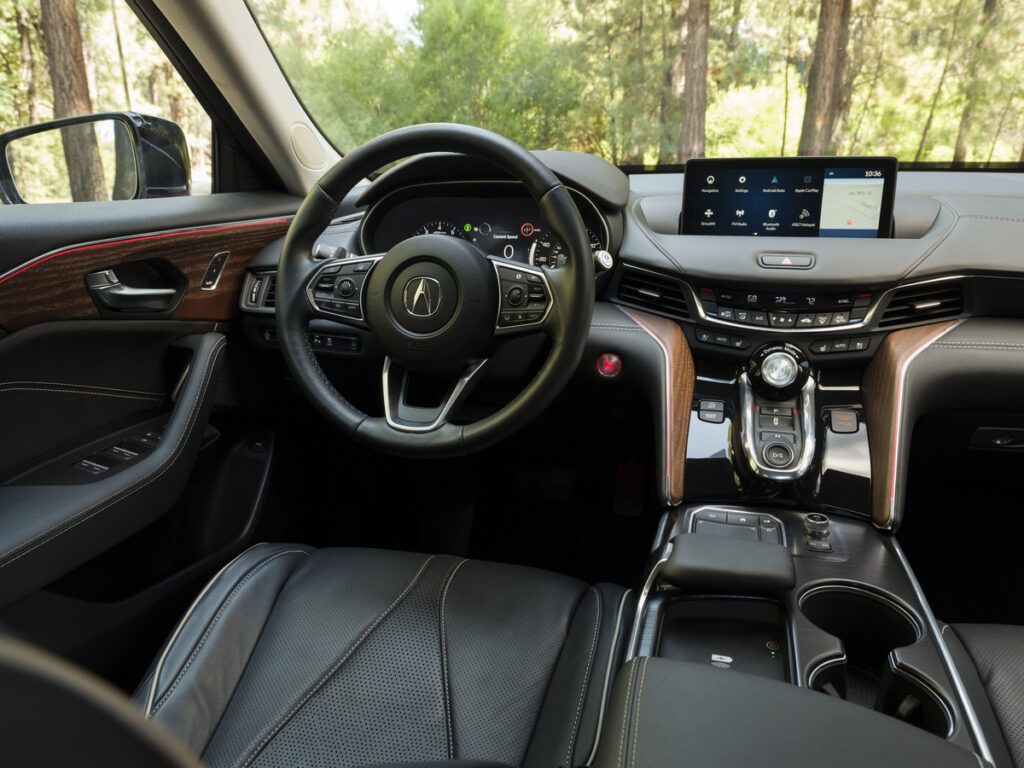 Real-World Performance
The 2021 Acura TLX SH-AWD Advance boasts an exceptionally stiff structure with improved balance, which feels almost sportier than its predecessor. The engine with the 2.0-litre turbo-4 is a match for the V6 of the previous model. That's why it performs so well, regardless of if you drive it at highway speeds or down to the local grocery store.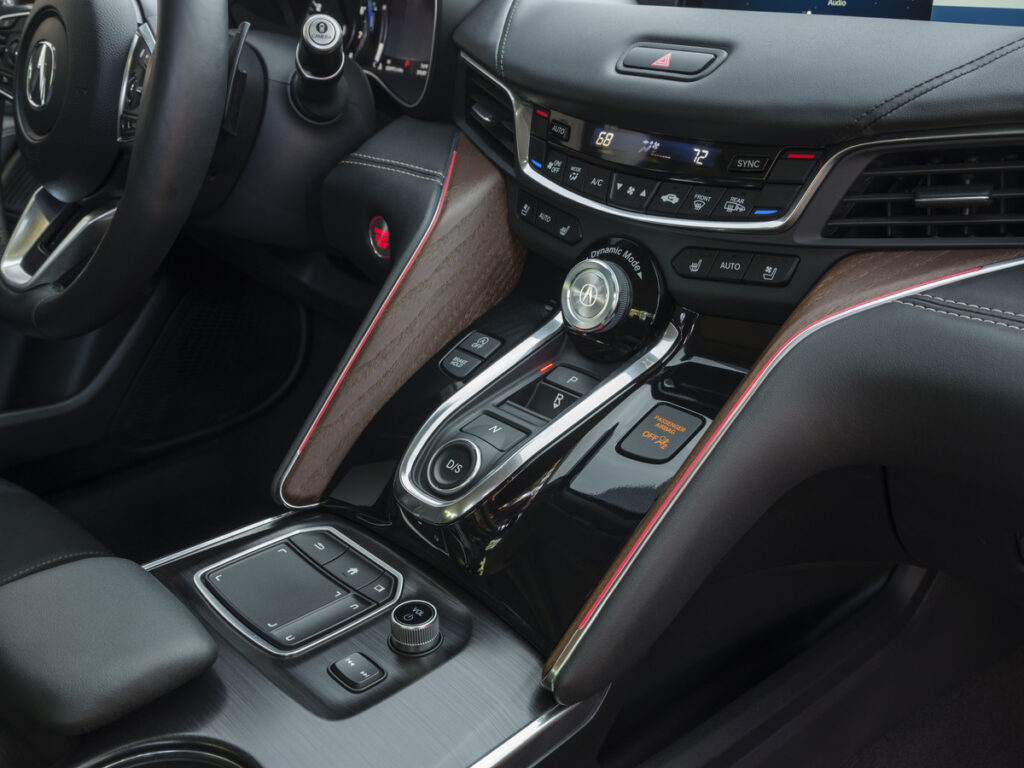 During our time with the 2021 Acura TLX SH-AWD Advance, we can safely say that it hits 0-60 in under 5 seconds. The turbo is made available early, and it is on tap for when you need it. Shifting is a breeze as you never feel it down or upshifting through the 10-speed automatic.
Cabin Style and Comfort
The 2021 Acura TLX SH-AWD Advance has more than enough space. It is comfortable to drive and ride in, regardless of if you're in the front or back. The fit and finish, in our opinion, are worthy of a vehicle costing several thousand more; what's more, buyers can choose a color scheme that matches their style.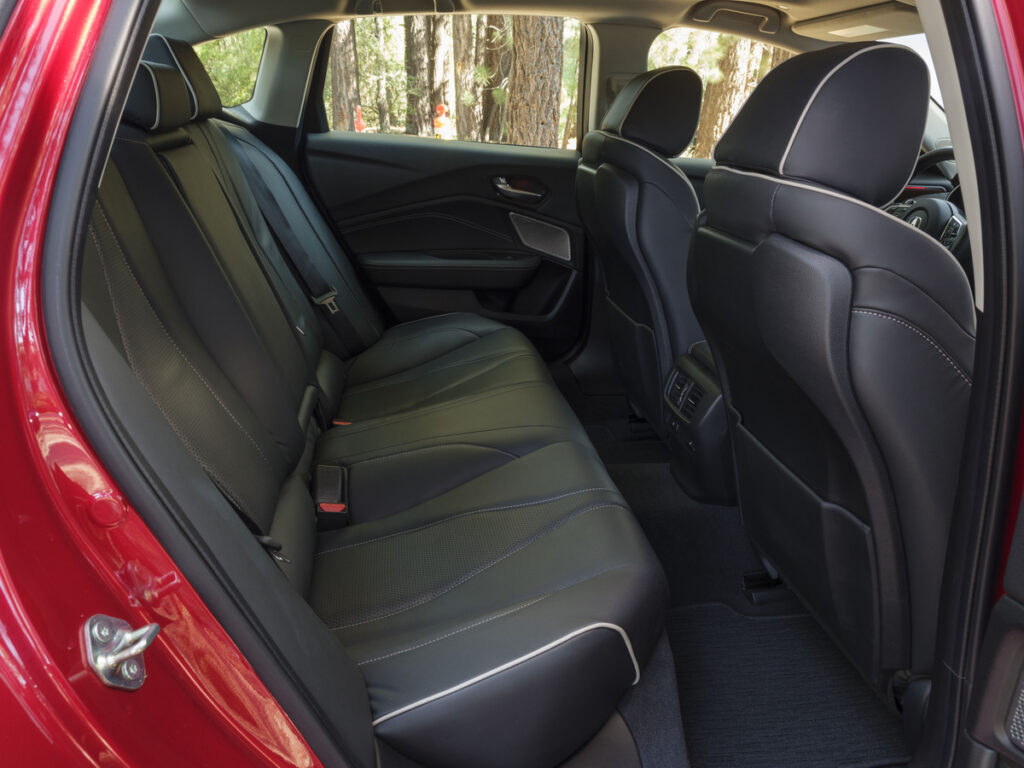 After several hours of driving the 2021 Acura TLX SH-AWD Advance, we can say that it will not tire you out. In fact, it offers space, luxury, and an infotainment system that put others in this segment to shame.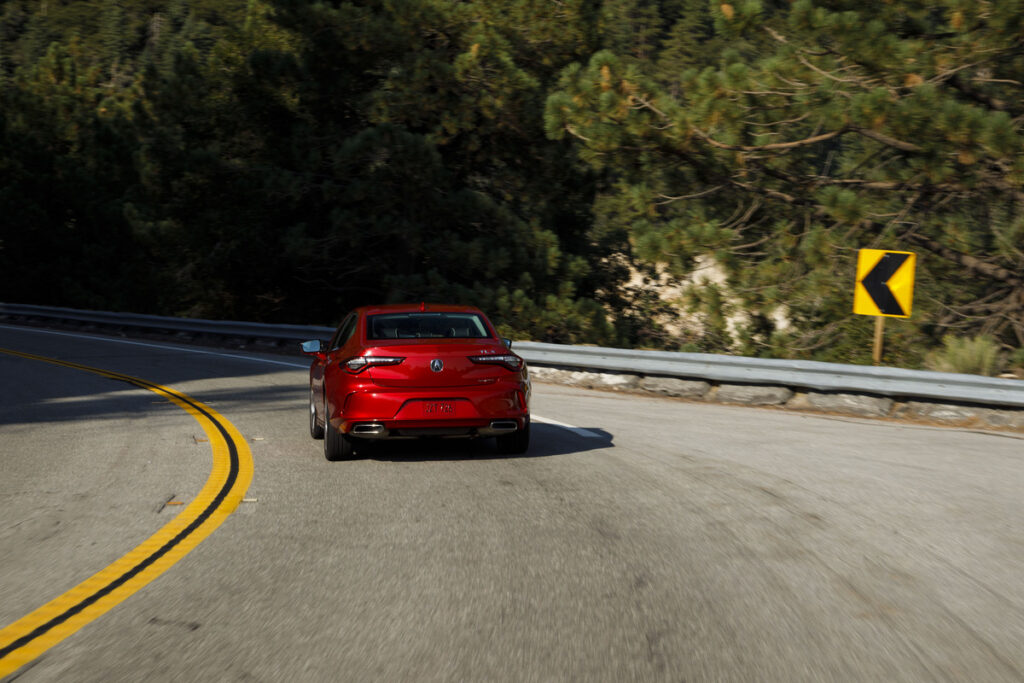 Final Verdict
The 2021 Acura TLX SH-AWD Advance has to be one of our favorite cars of the year. You have to drive and experience the combination of power and luxury that the vehicle offers to understand how well designed this year's model is compared to the outgoing one.