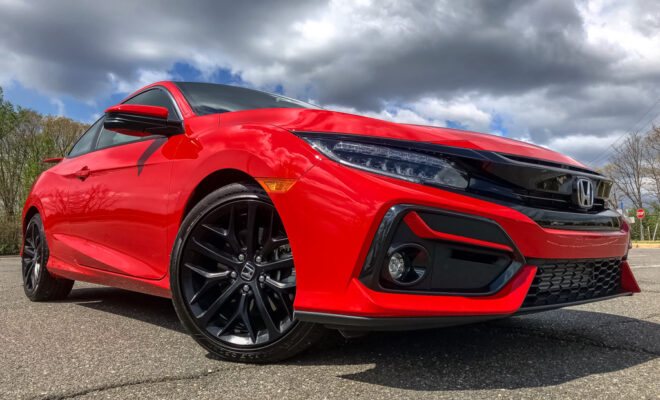 TEST DRIVES
2020 Honda Civic Si Coupe HPT
By
|
The 2020 Honda Civic Si Coupe HPT is a treat, and a must drive because it delivers an experience that few others in this price range ever could. The level of performance is so much better, with the 2020 version despite it being a slightly tweaked version of its predecessor.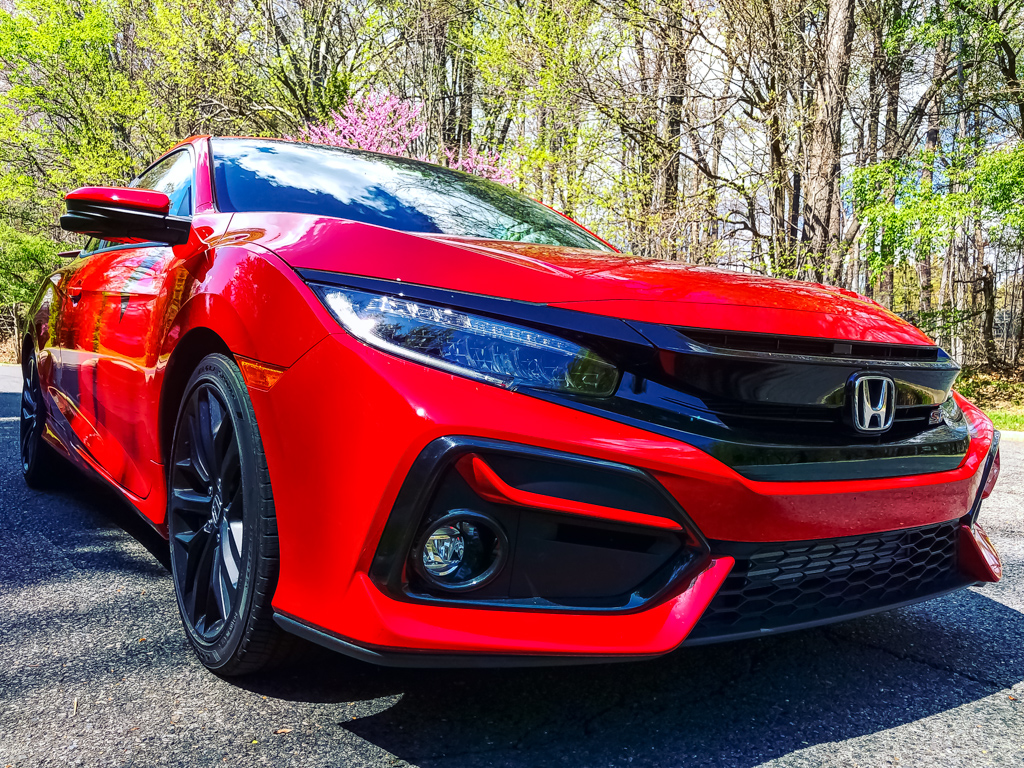 The 205 HP turbocharged sedan is fast becoming one of the most if not the most popular vehicles in this class and price range. The four-cylinder engine pumps well-distributed power into the wheels making it a joy to drive. However, despite these exciting features, there are other reasons why experts like us are openly recommending the 2020 Honda Civic Si Coupe HPT.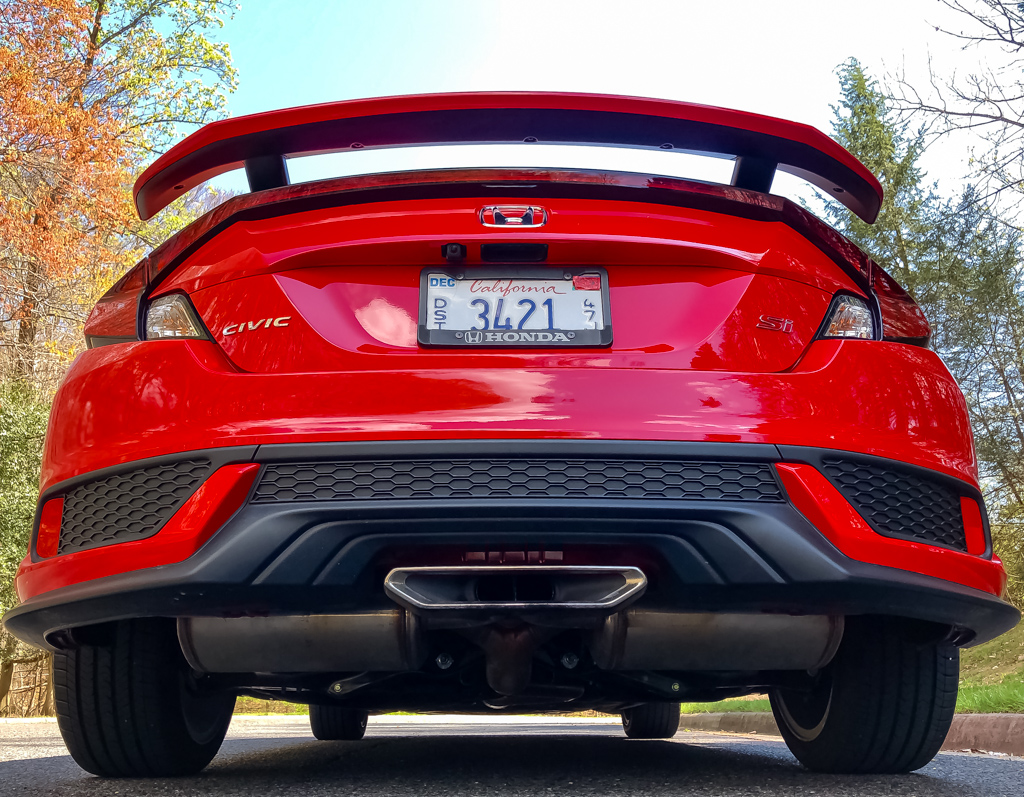 What's Been Tweaked with the 2020 Version?
The 2020 model receives a couple of interior and exterior upgrades, an improved revised transmission, and some driver-assist features. The keen eye should be able to spot the subtle tweaks to the front and rear bumper of the Civic Si, along with now-standard LED headlights, and slick looking matt black wheels now measuring at 18 inches.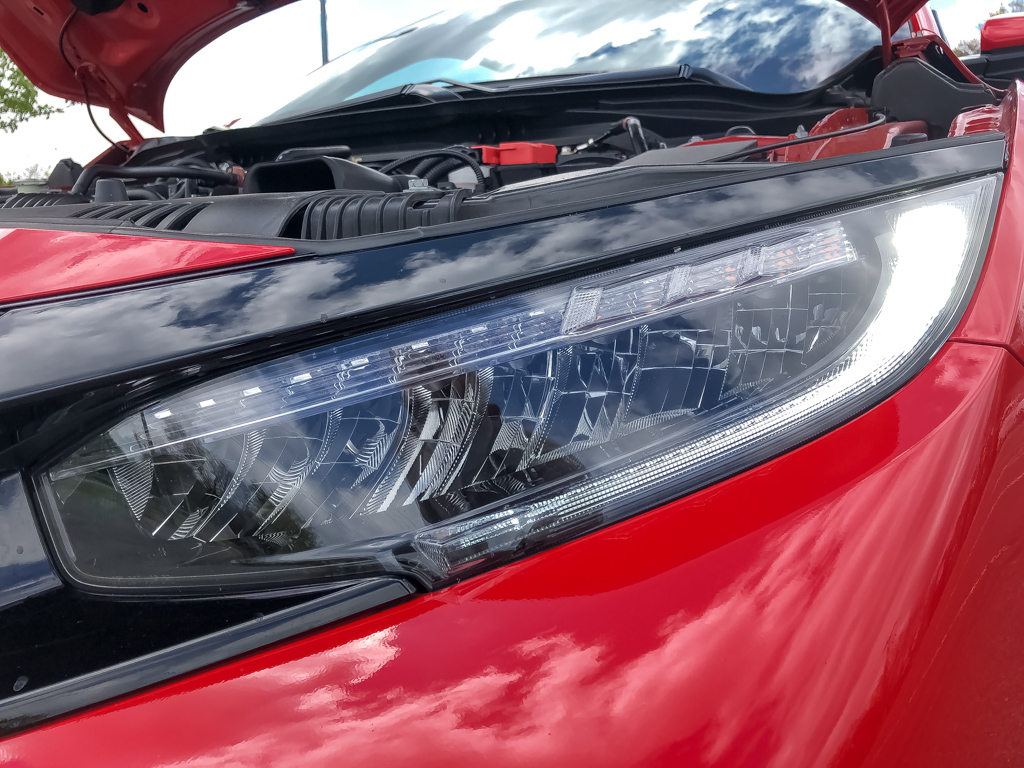 To many people's surprise, there are more red accents in the cabin, across the dashboard, and an updated sports seat. Acceleration has also been increased, which, according to Honda, is owing to popular demand. Plus, the 2020 Civic Si comes with features like automated emergency braking, lane keep assist, and adaptive cruise control.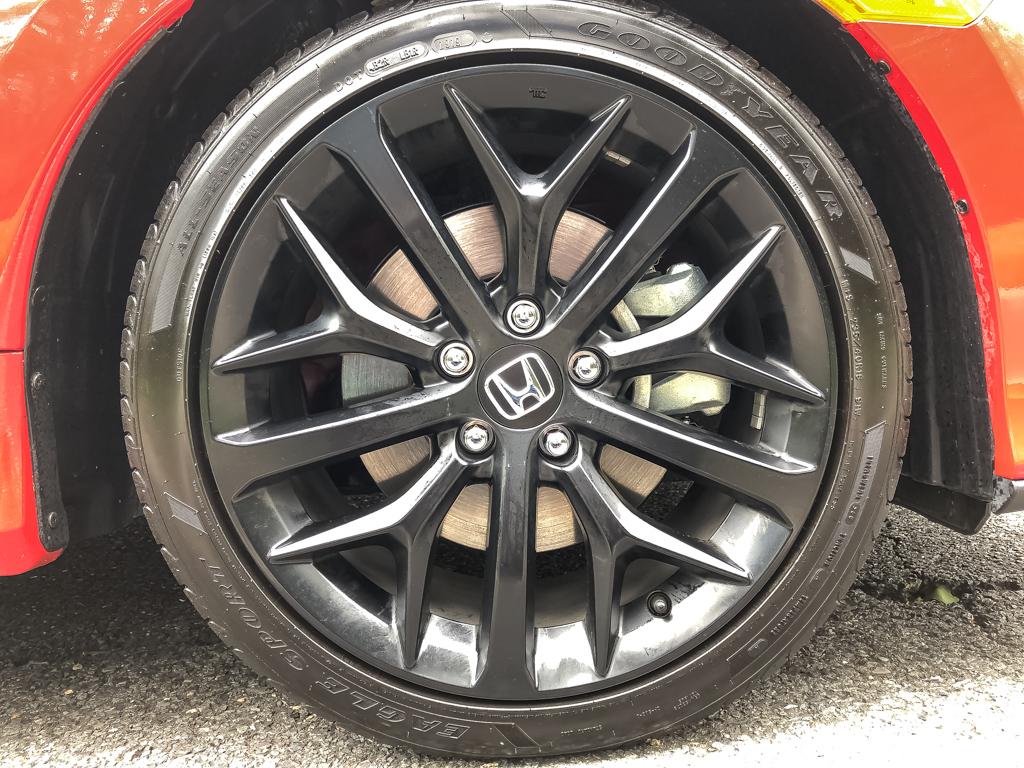 Performance on the Road
Not discussing the 2020 Honda Civic Si Coupe HPT's performance would be doing it a huge disservice especially considering its highly efficient turbo engine. The 205-hp turbocharged four-cylinder zipped from 0 to 60 mph in just under 6.5 seconds, and while the competition does offer slightly more horsepower, here the power delivery is more balanced.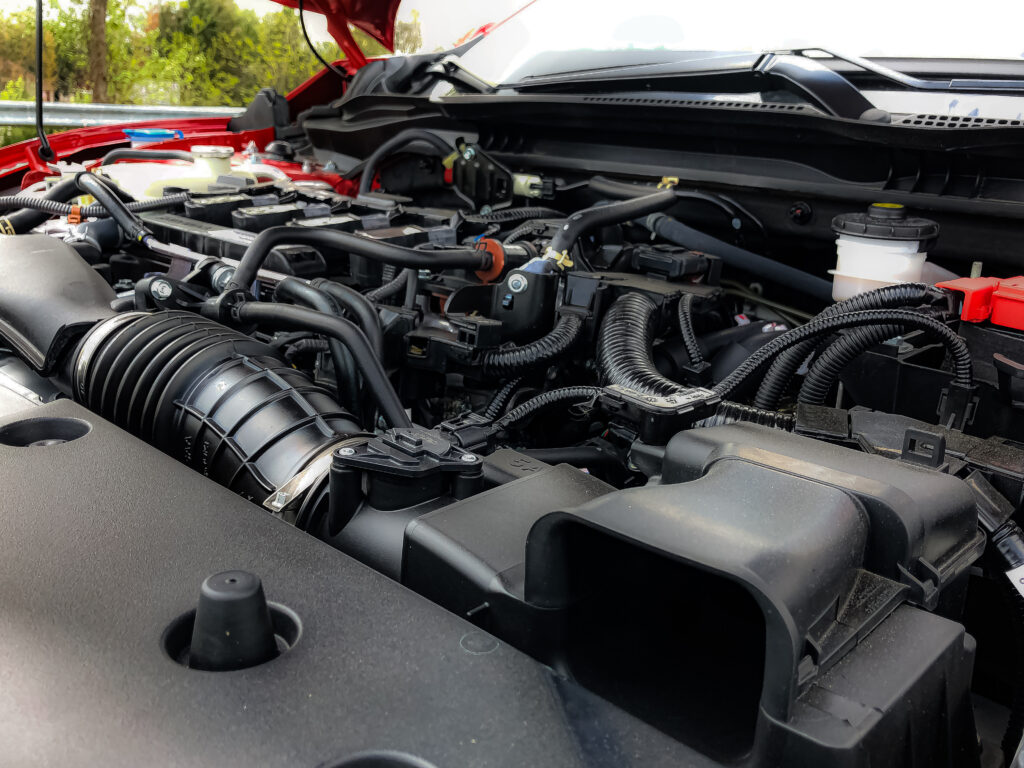 The most amazing thing about the 2020 Civic Si is the fact that you can drive like a crazy person, at insane speeds, because the vehicle is certainly capable of it. However, you can just as comfortably cruise without feeling as though the car isn't responding.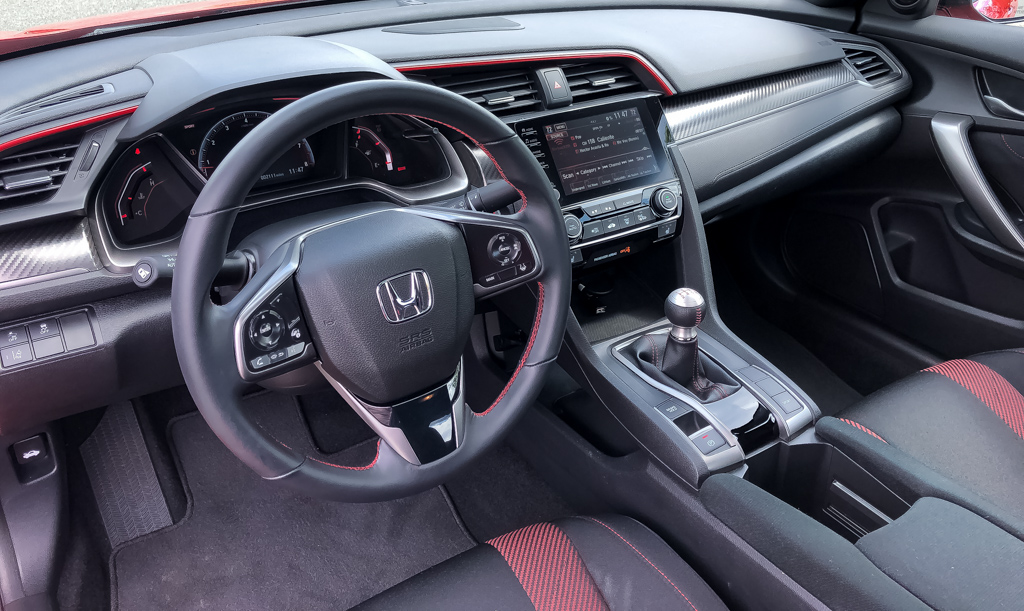 Compared to the regular Civic, the Si Coupe HPT feels so much more comfortable. We are not sure why that's the case, but even around tight bends and on gravel roads, there is a lot less road noise, and the cabin does not vibrate as violently. A well-weighted steering wheel rounds off what is otherwise an excellent driving experience.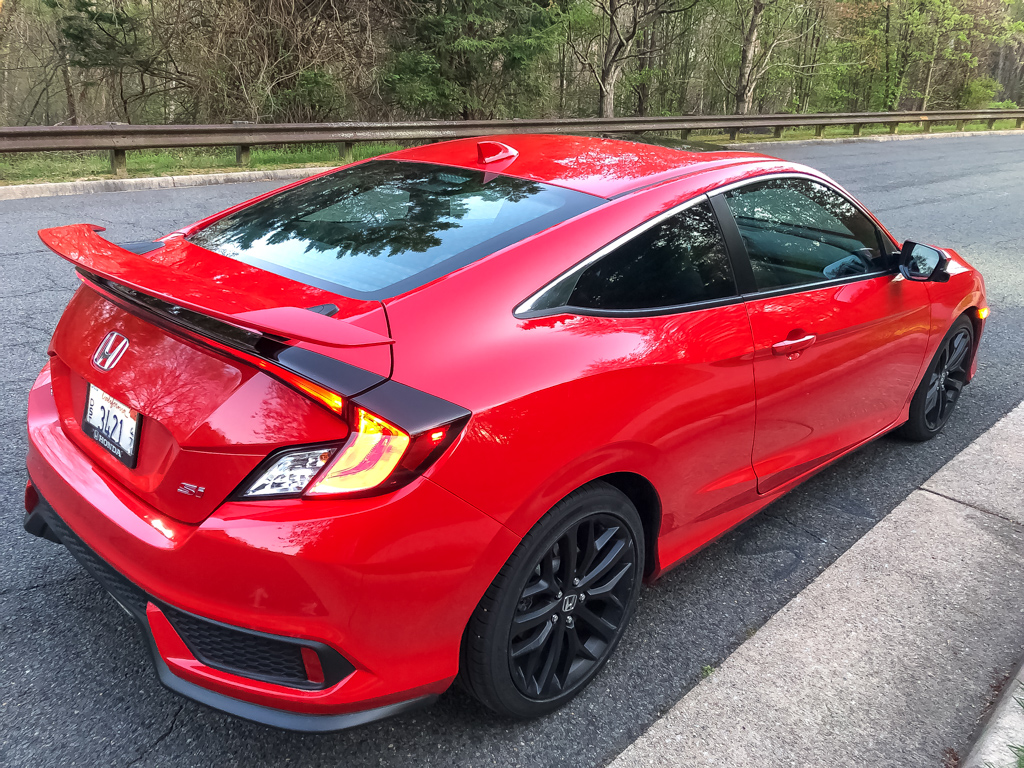 Real-World Fuel Economy
Most people in this price range want to find a vehicle that looks great, has lots of power at the flick of the switch yet offers excellent gas mileage. While the Civic has traditionally struggled to deliver fuel economy, this time around the 26 mpg for city and 36 mpg for highway driving looks pretty good.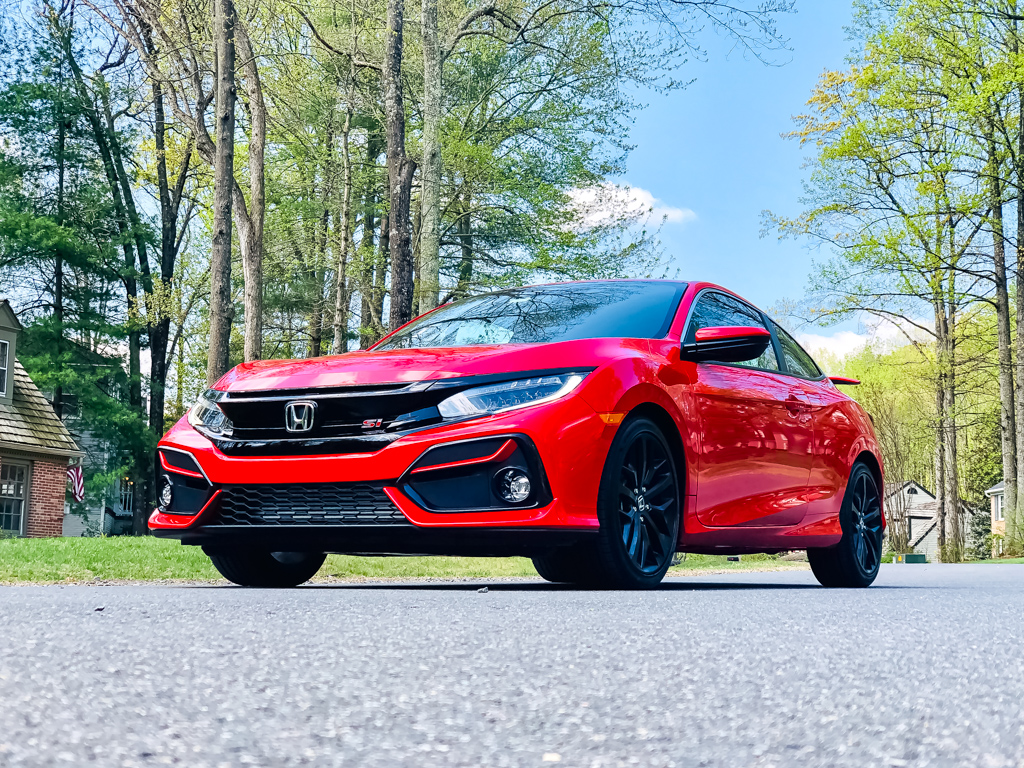 Final Verdict
The 2020 Honda Civic Si Coupe HPT isn't breaking any new ground. However, the minor tweaks and upgrades make it a better vehicle compared to its predecessor, which was already a crowd-pleaser. Furthermore, it is a lot more balanced, better looking, and performs more efficiently than other vehicles in this category and price range, which is why we can openly recommend it!