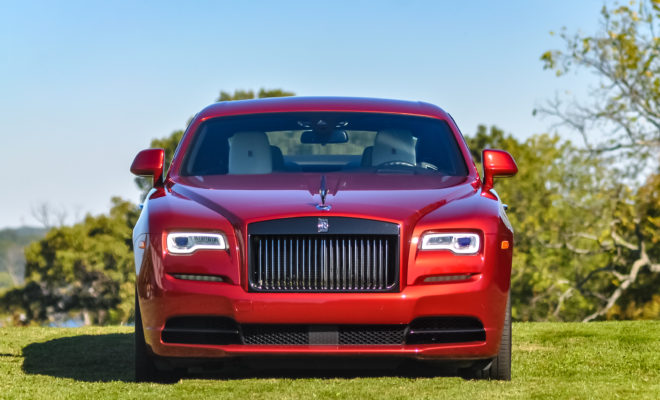 TEST DRIVES
2017 Rolls-Royce Wraith Black Badge: Breaking all the Rules in Style
By
|
When the Black Badge was launched in early 2017, the goal for Rolls-Royce was to entice so-called risk takers who didn't care about convention and took pride in that fact. Thus, the Black Badge is designed to be glamorously daring with no apologies for being different. The Wraith stands testament to the fact that Rolls-Royce is now moving to attract an entirely different audience beyond mature sports stars and celebrities.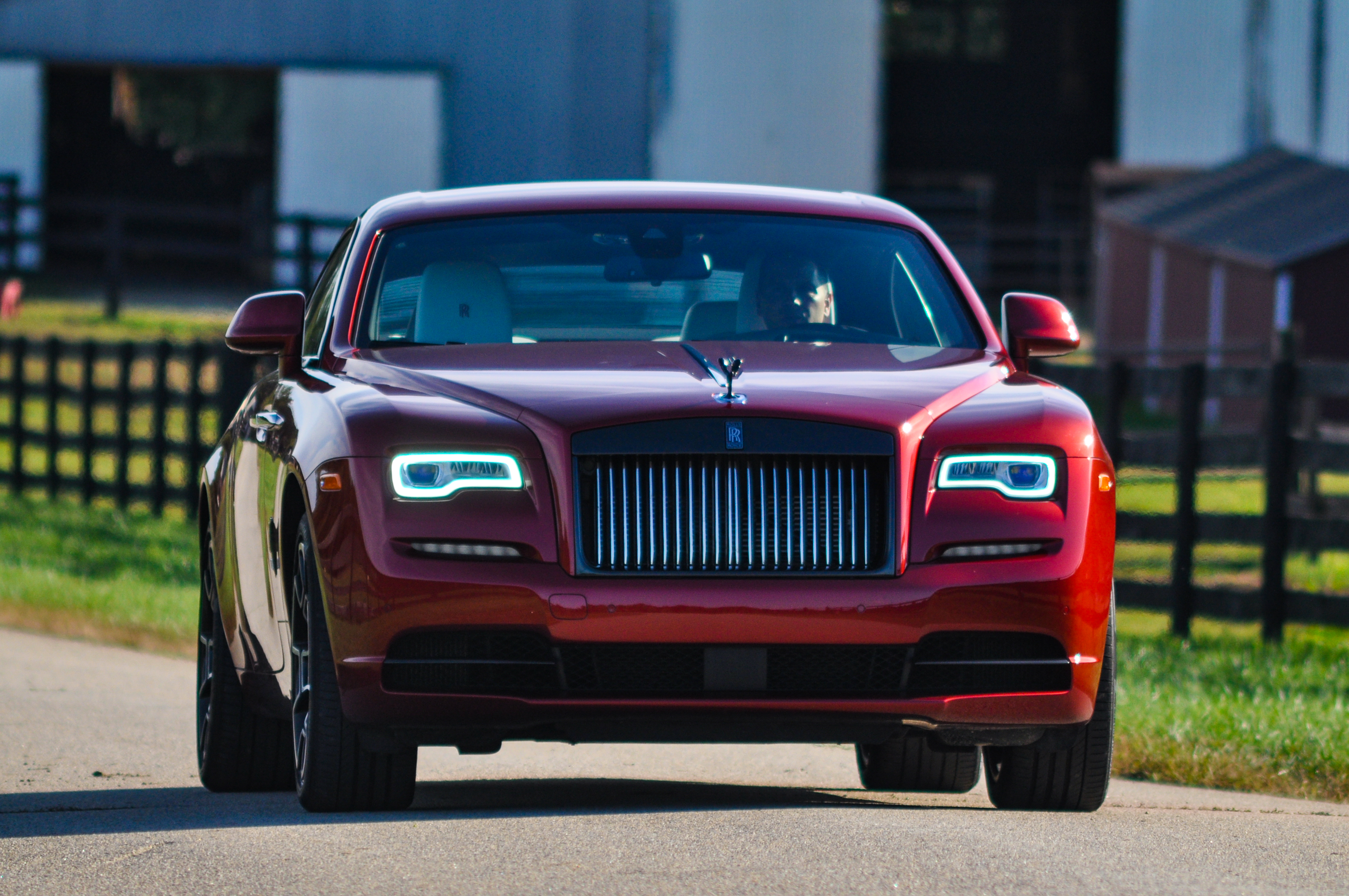 The Wraith, when launched, followed the design language of the earlier Ghost and its predecessors. Though after seeing literally dozens of murdered out Wraiths from across the world, using everything from matte-black vinyl to slammed suspensions it was clear that everyone wants something different. Unconventional is the new buzzword in the automotive industry, and the Black Badge program is the company's answer to just that.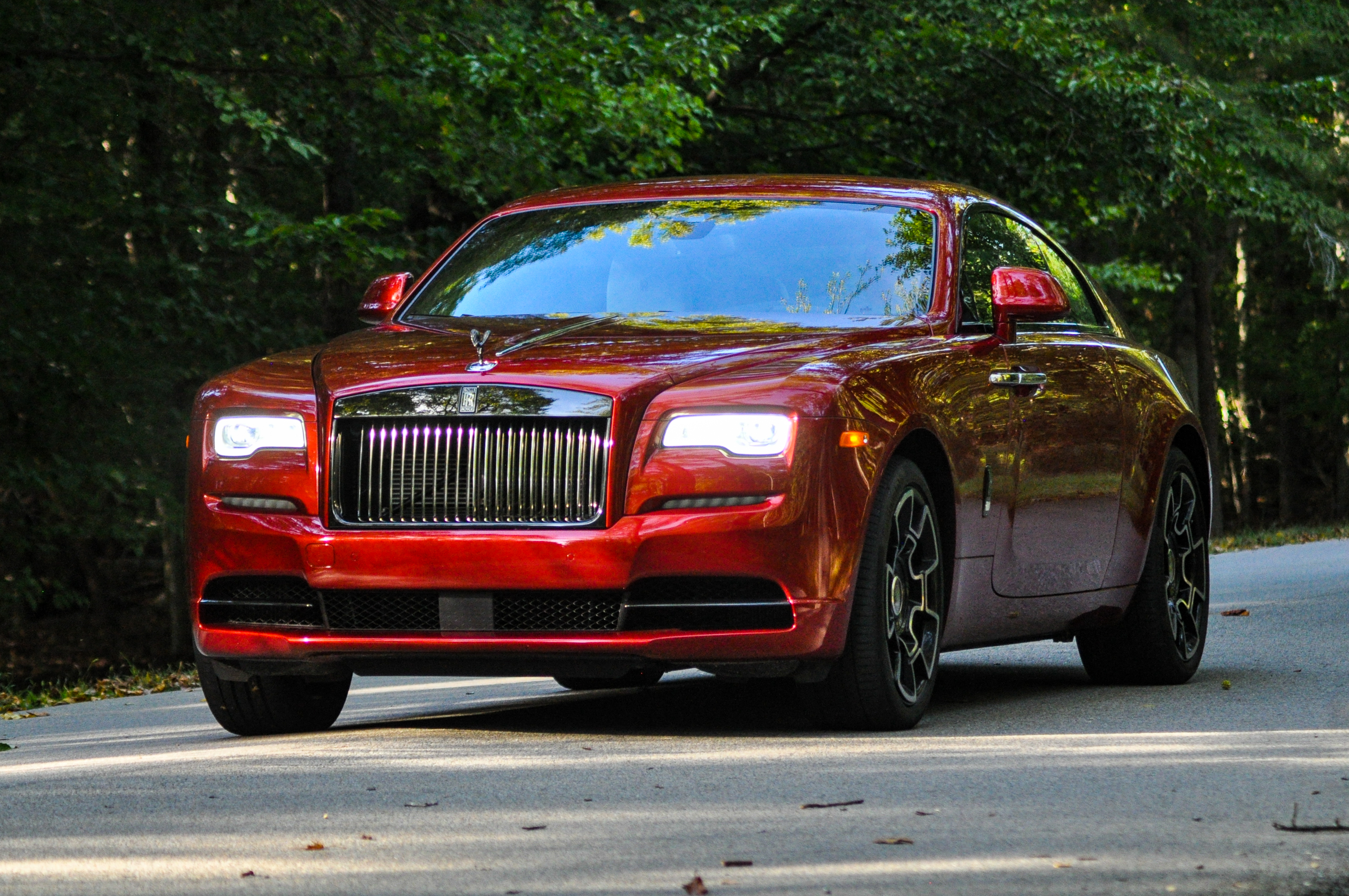 The Black Badge program is geared towards the so-called disruptive group of Rolls-Royce owners. The exterior while traditionally black, the Cherry Red version gives the Wraith a sportier look. The massive grille surround, coupled with the boot lid finisher, front inlets, and the famous 'Spirit of Ecstasy' emblem are made from dark chrome.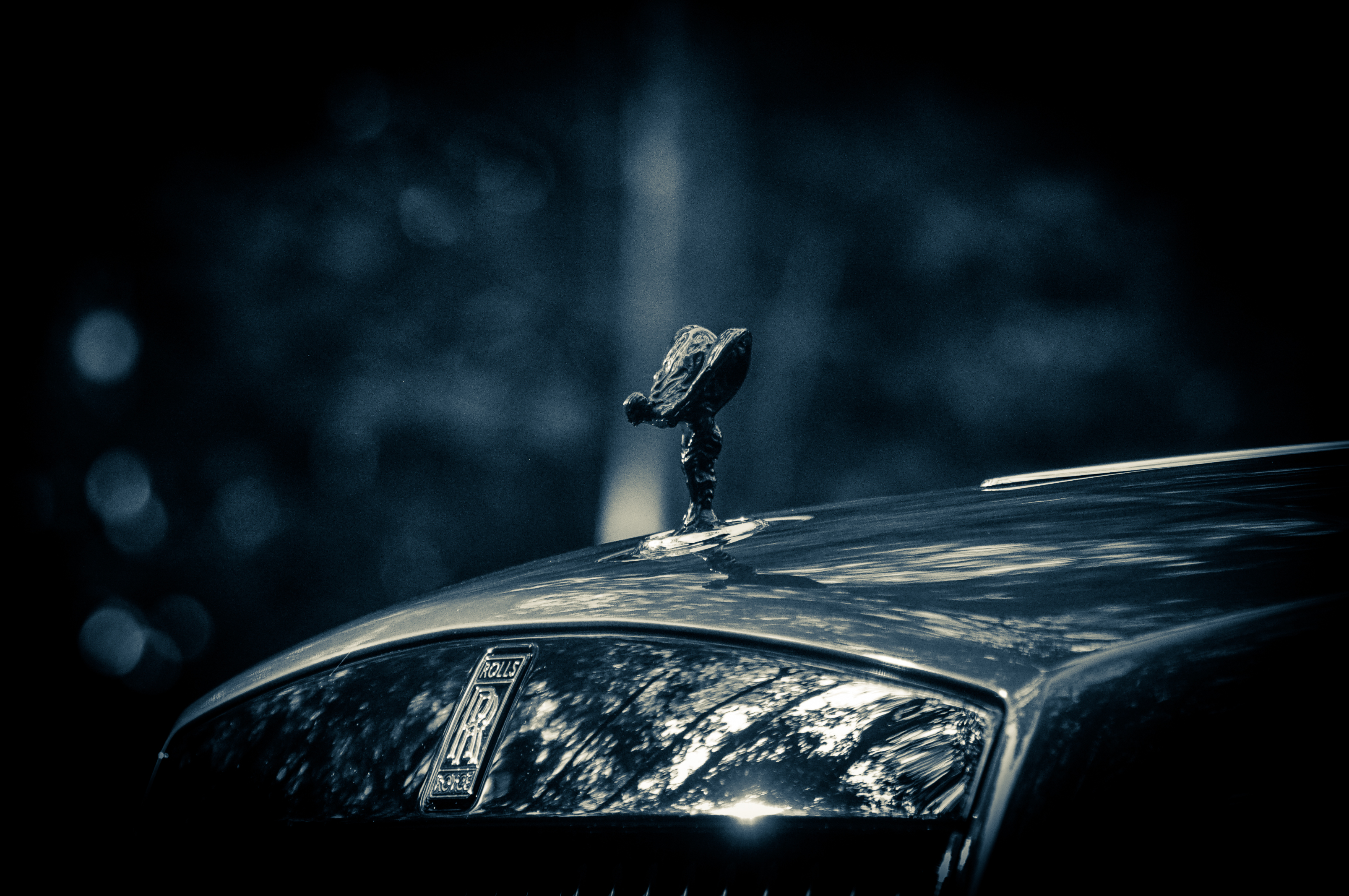 If anything, the dark chrome coupled with the cherry red color gives it a menacing look one that will appeal to a more youthful audience than most standard cars. Rolls-Royce has used hybrid material composed of aluminum along with 44 layers of durable carbon yet lightweight fiber for the 21-inch rims. It is the first time that the company has taken this approach and they have done so to improve handling and overall ride quality. But what it also does is give the car a modern look.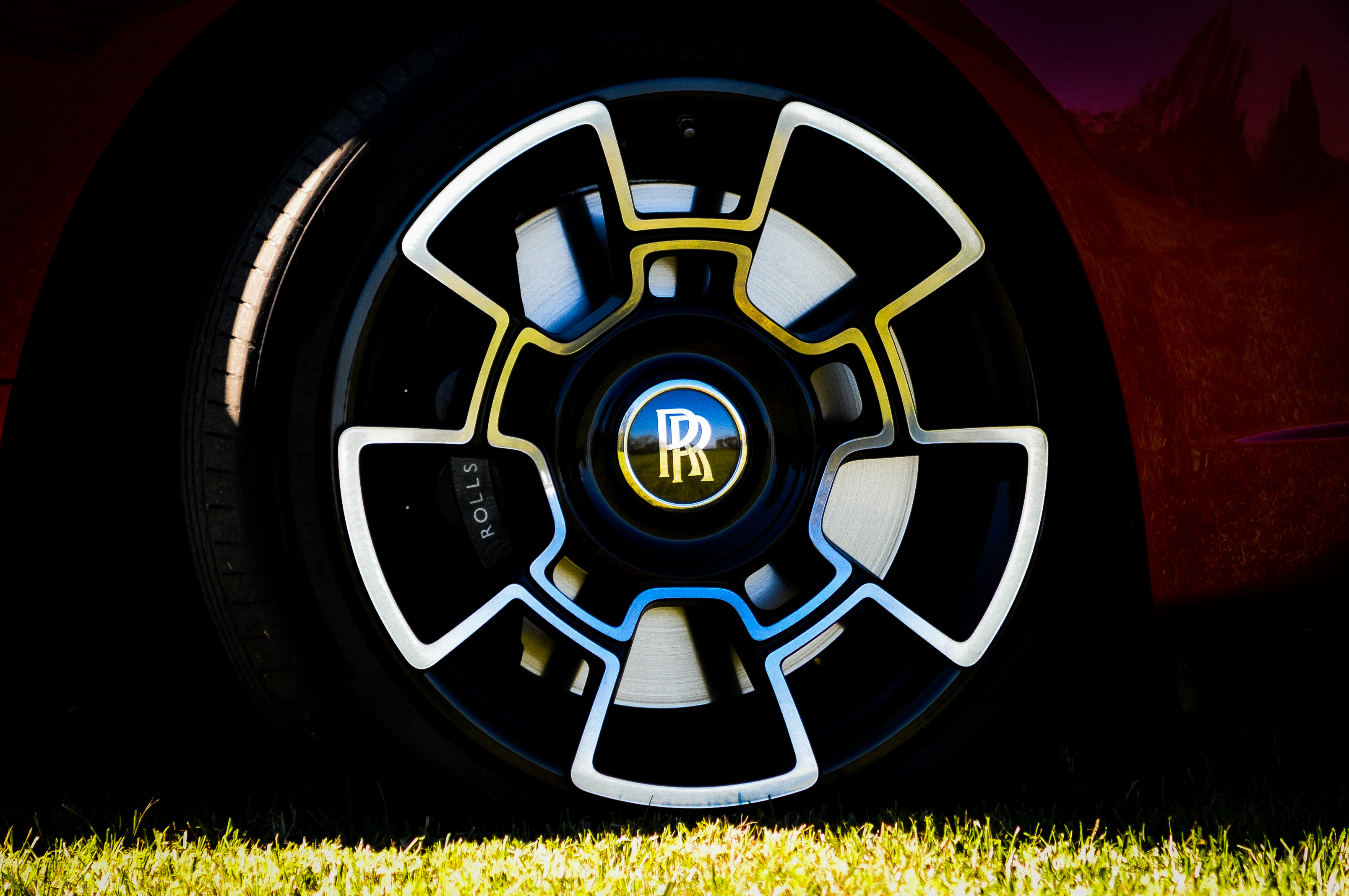 Clearly this is a Rolls-Royce wants this to be the vehicle of choice for tech billionaires and athletes. The Black Badge Cherry Red color has a flashier appearance and is dare we say far naughtier than let's say the black color version. The Cherry Red color stands out like a mirror. The 16-layer finish ensures that the elements don't get the better of it anytime soon.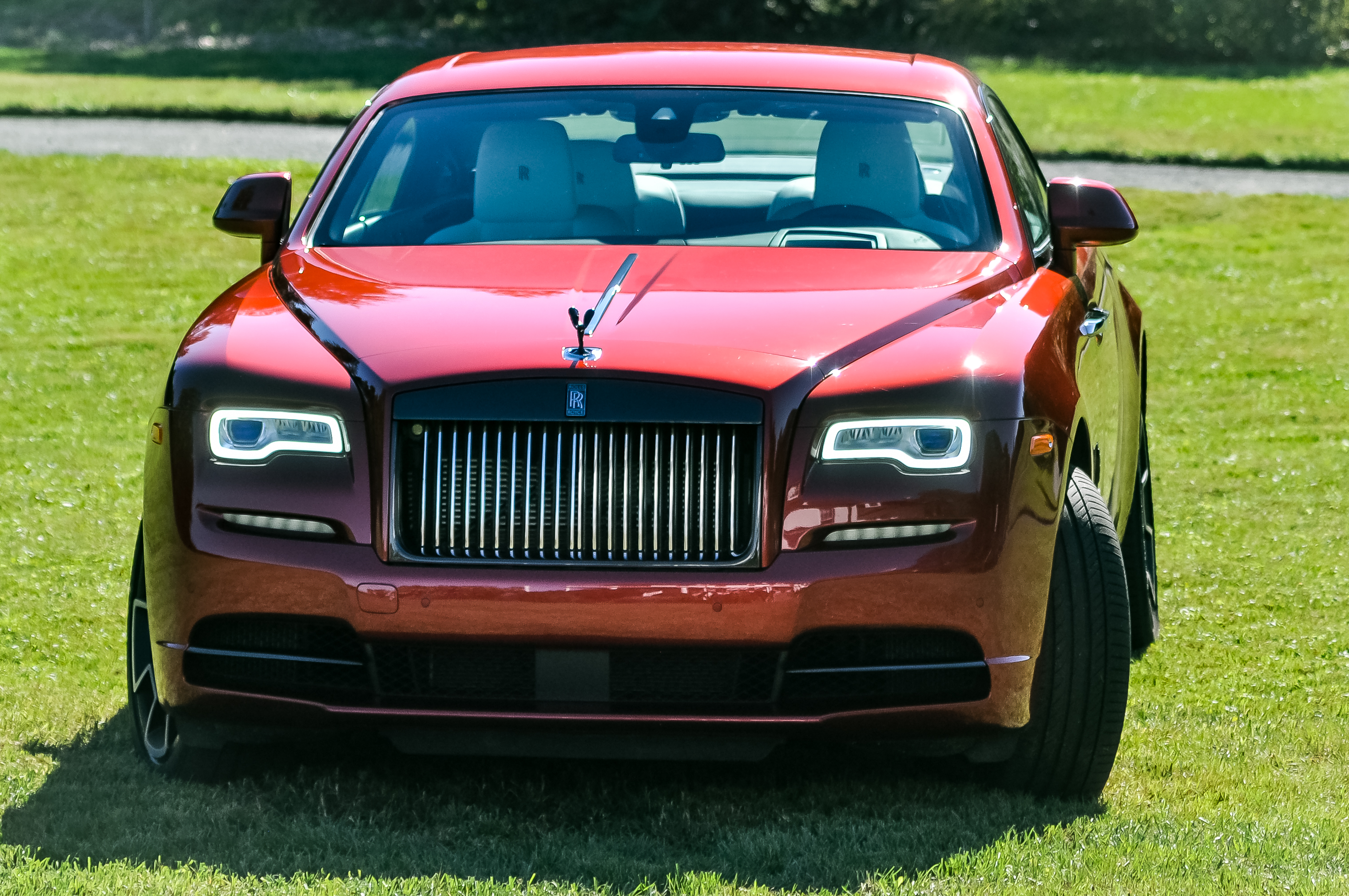 The black and Arctic white is not a unique color scheme but yet it still looks and feels very upscale, not to mention the excellent build quality. Being seated in the Rolls Royce Wraith Black Badge can best be described as trying on an exquisitely tailored tuxedo. Every aspect of it is built for you and with your needs in mind.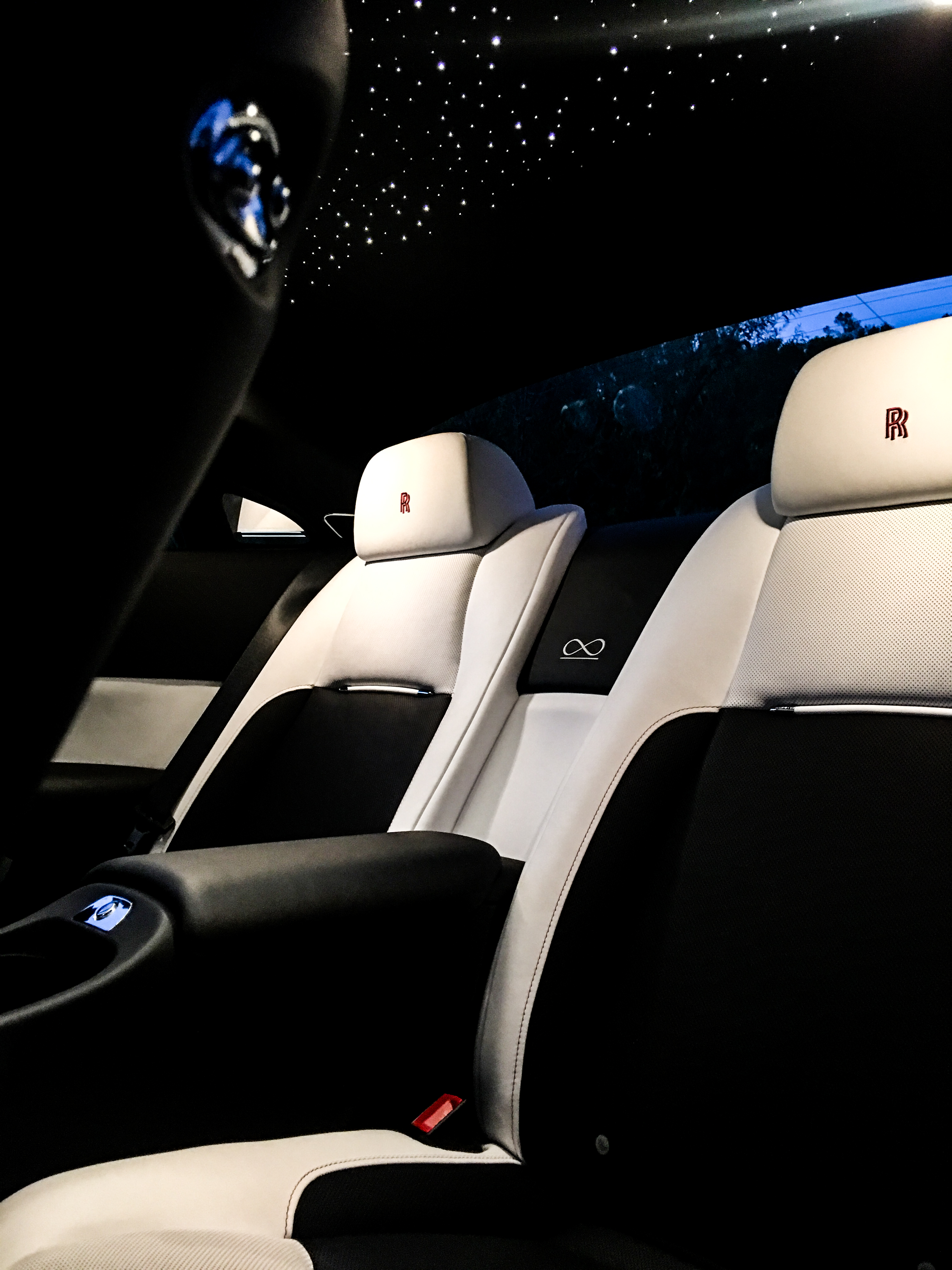 The cabin is given a bespoke premium feeling with natural grain leather, that pops with its contrasting Mugello Red stitching. The cabin is made up of predominately wood and metal. Yes! There plastics have been used but only for items like the indicator stalks and the gear selection stick. Almost every surface you can touch is covered with the most brilliantly tailored leather and what isn't leather is wood or aluminum. Speaking of wood, the piano black coloured wood lacquered panels add an aura of class in what is otherwise a car designed for those with a disruptive attitude.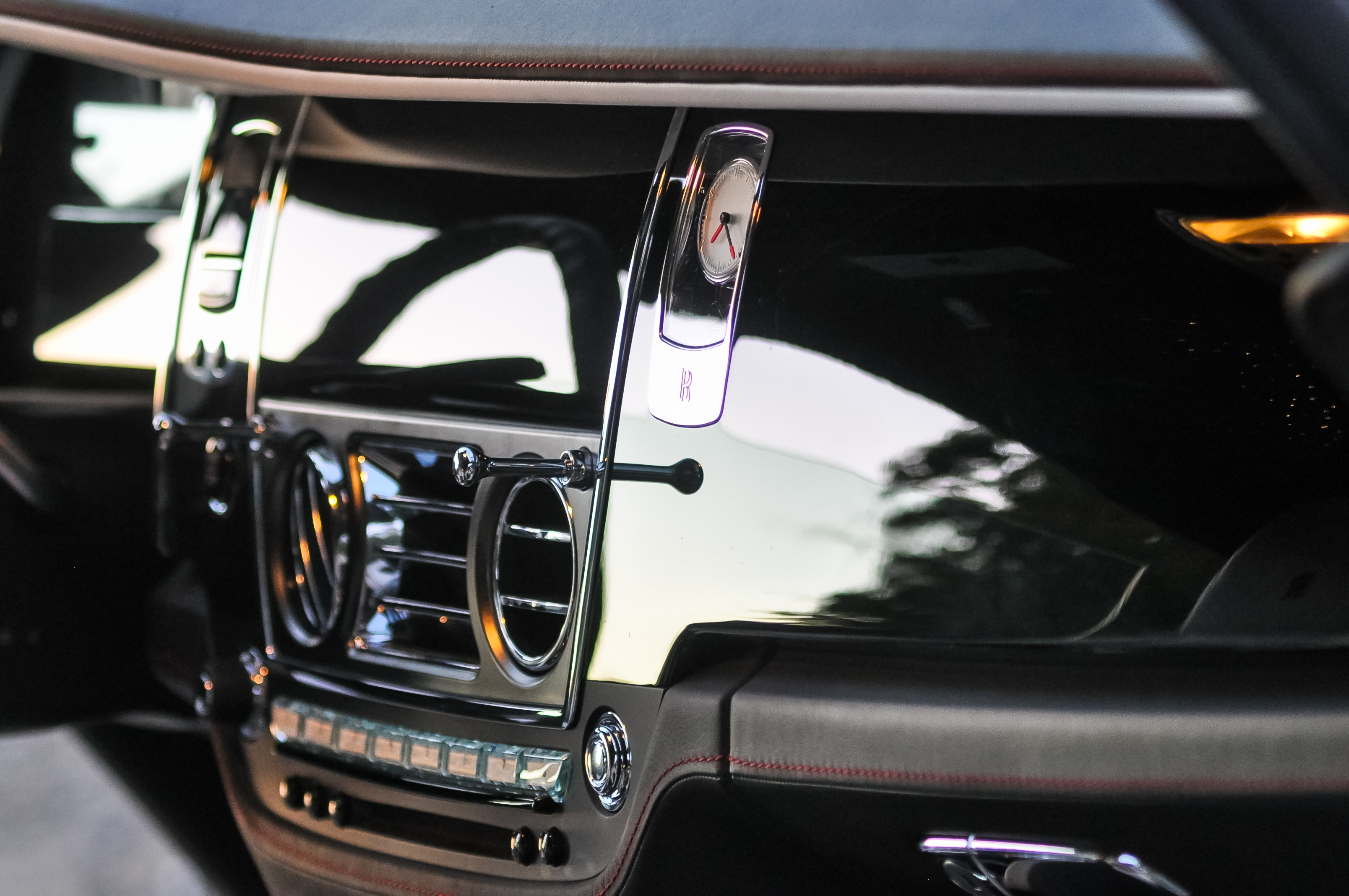 The Rolls-Royce is one of the few car manufacturers that has put a great deal of thought into their seating. Superbly well-designed seats make them comfortable and very supportive. It's like sitting on a couch with the only difference being that you can sit for hours and still not get tired. If anything, these seats put most high-end sports seats to shame in our opinion.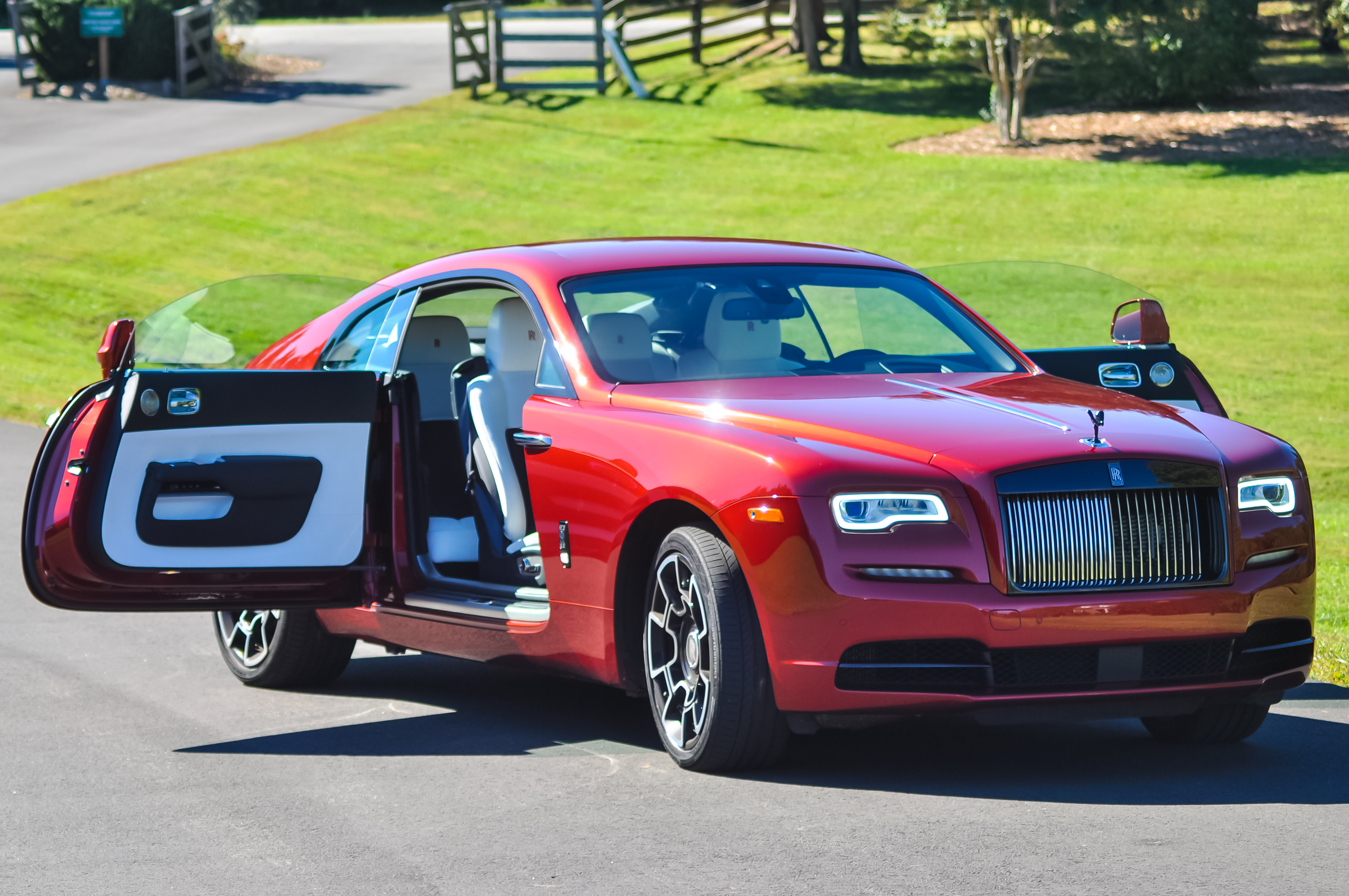 The all-natural lambs' wool carpeting with the extended leather headliner rounds off what is an otherwise otherworldly seating experience. The Black Badge we reviewed came installed with the optional $15,000 Starlight Headliner which encouraged us to unwind and lay back for a few minutes.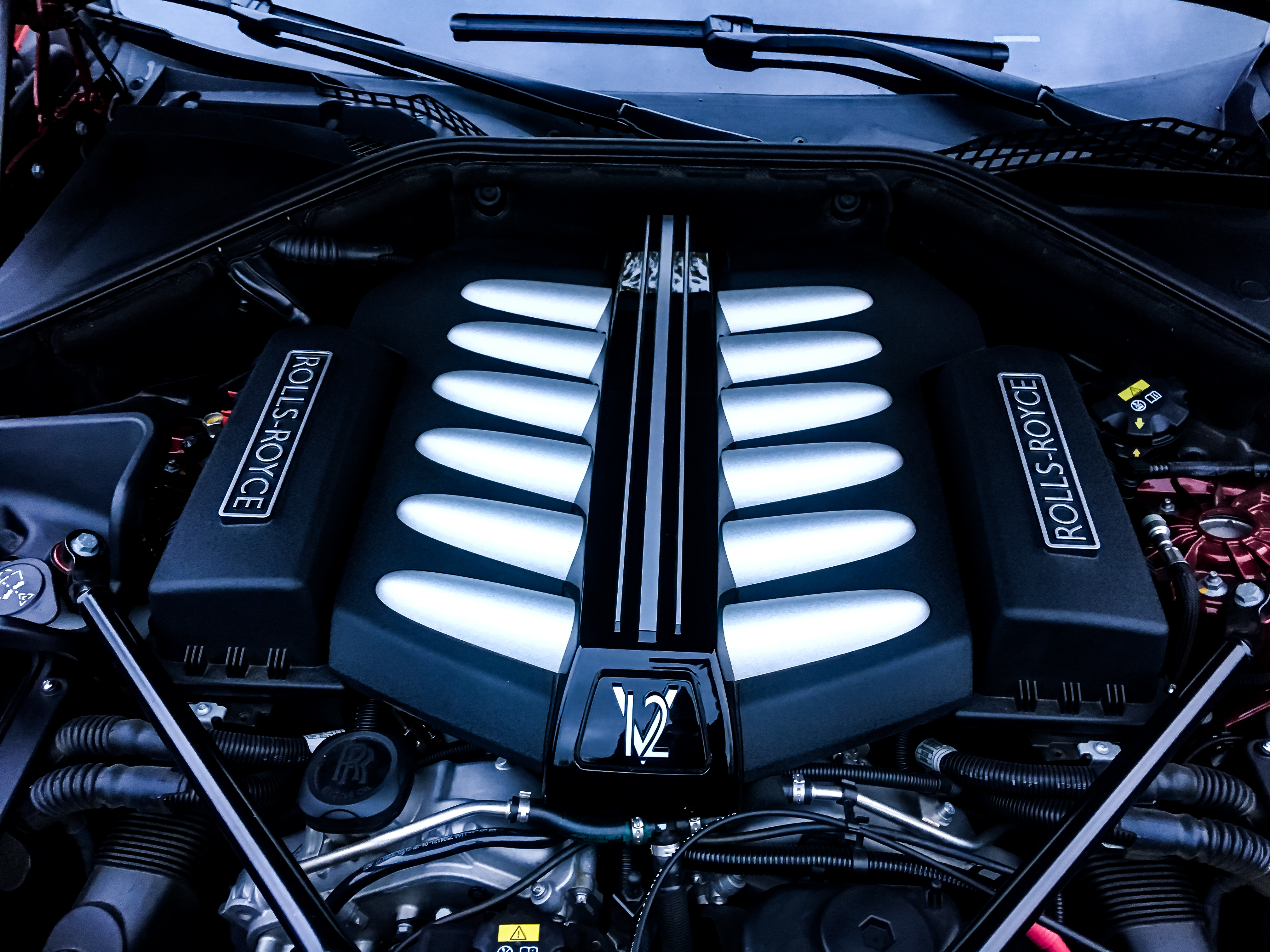 The Wraith Black Badge packs a huge 6.6-liter V-12 twin-turbocharged engine under its hood. The 624 hp output coupled with 642 lb-ft of torque puts the Lamborghini Huracan to shame. If that wasn't enough Rolls-Royce added a ZF eight-speed auto transmission. The gearbox is satellite aided which means that it can shift telepathically. The transmission delivers all that power to the wheels in the rear, which you would assume will make the car feel crazy with all that excessive torque though it never gets out of control.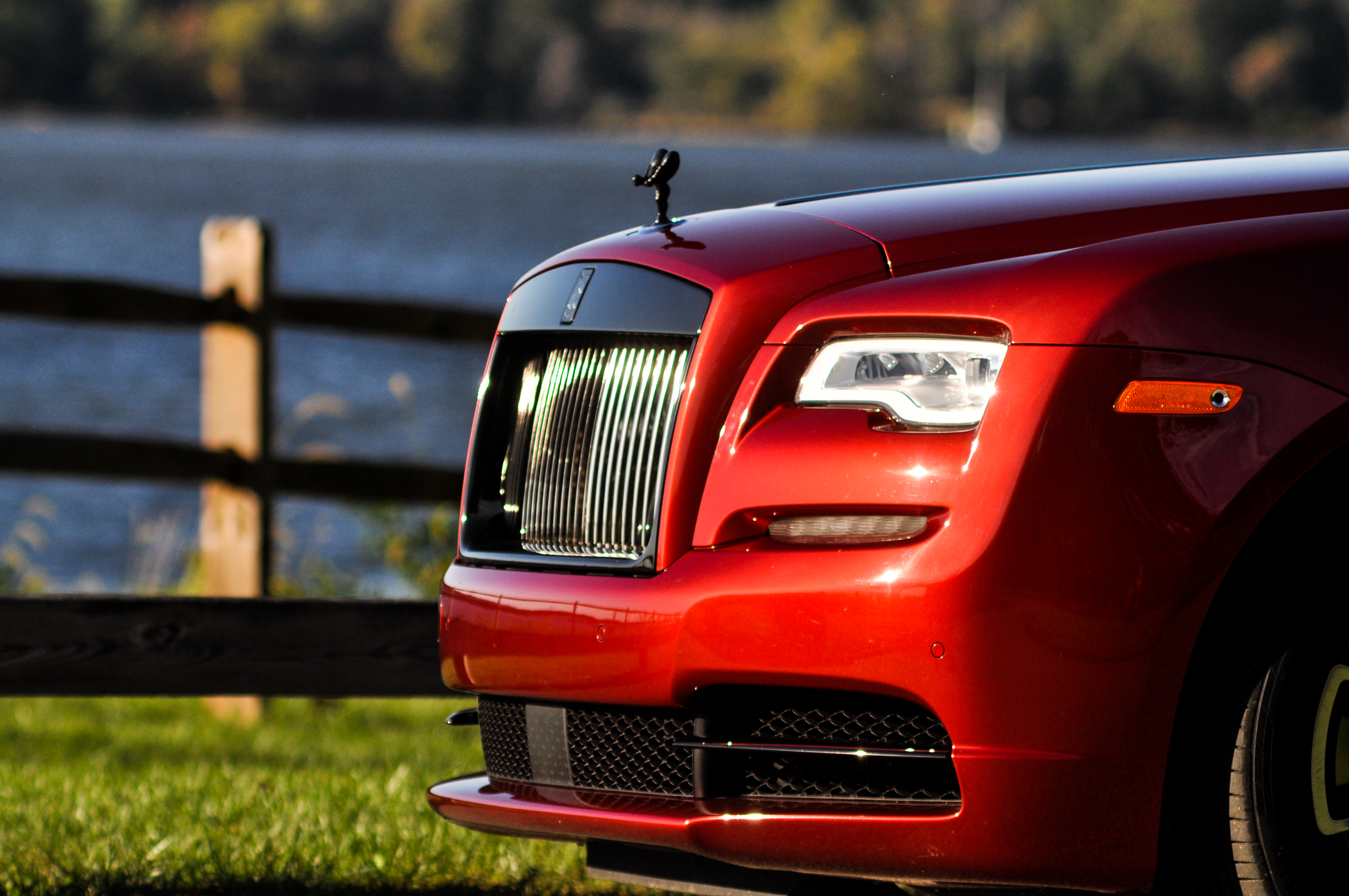 The power under the hood is like a storm hurling it forward. Its an immense amount of power for the car which can make driving it on an open road intoxicating, now we know why they say power corrupts! The adrenaline rush as soon as you push the pedal is unlike anything else even if you own other immensely powerful vehicles. What's more, the rumble of the engine is surprisingly pleasing; it's more of a slow growl which seems out of place in a Wraith. We consider the Wraith Black Badge a sleeper of sorts because you can never tell in a million years just how aggressive this car is meant to be until you're driving it.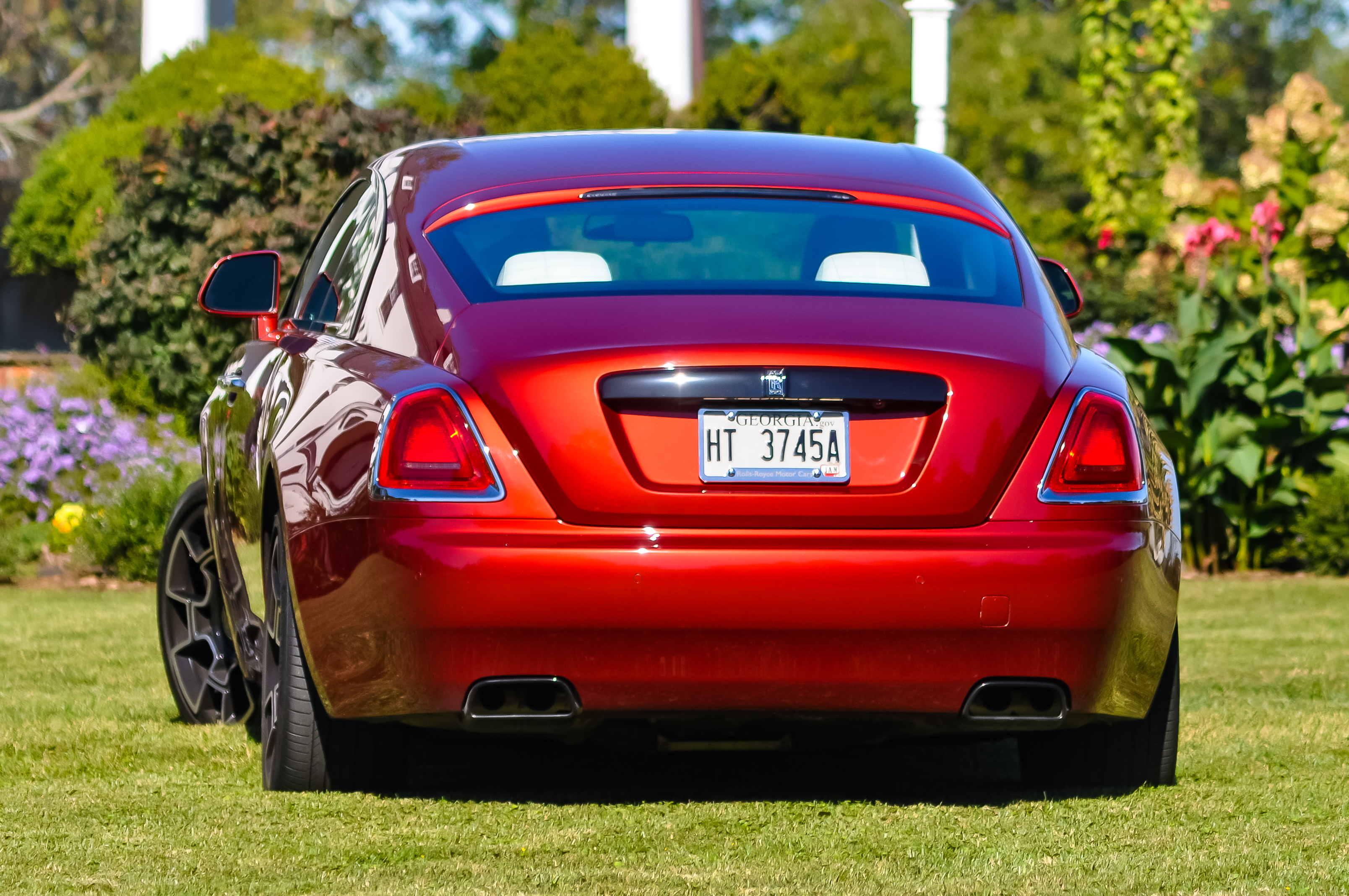 The shifting thanks to the ZF transmission is way better than what it is in any BMW. You can't feel the slight kick from either an up or downshift, and because the engine is so well tuned to be smooth, that you will almost never hear it. Not having a tachometer means that you'll never even know the gear you're in which is the idea! Anyone driving a Rolls-Royce does not want to know what gear they are driving in and they don't care either. They want the car just to take them and perform well in the process, and that's what the Wraith does. If anything we prefer the "Power Reserve" gauge to the conventional tachometer any day. Perhaps there is something amusing knowing that you're only using a small fraction of what the car is capable of delivering and still driving at insane speeds.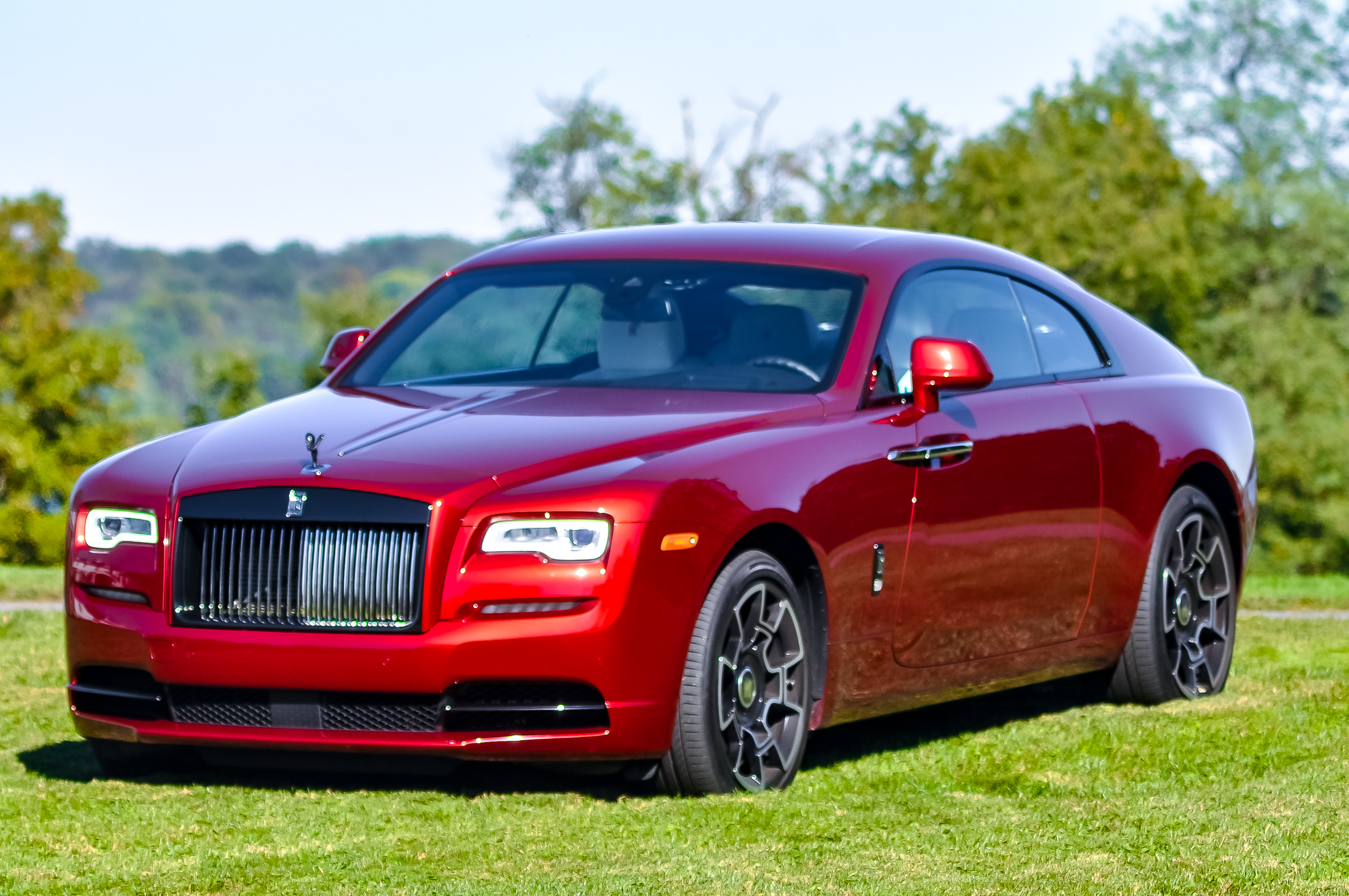 We have to say that the Rolls-Royce Wraith Black Badge will garner many stares and you'll hear phones snapping pictures while some bystanders are simply watching it pass in amazement. You feel important in a narcissistic way, but it's a good feeling! If anything it's the kind of intoxicating attention you'll enjoy and it comes with driving a car that's so uniquely cherry red. Though what's better than that feeling is how the Wraith handles.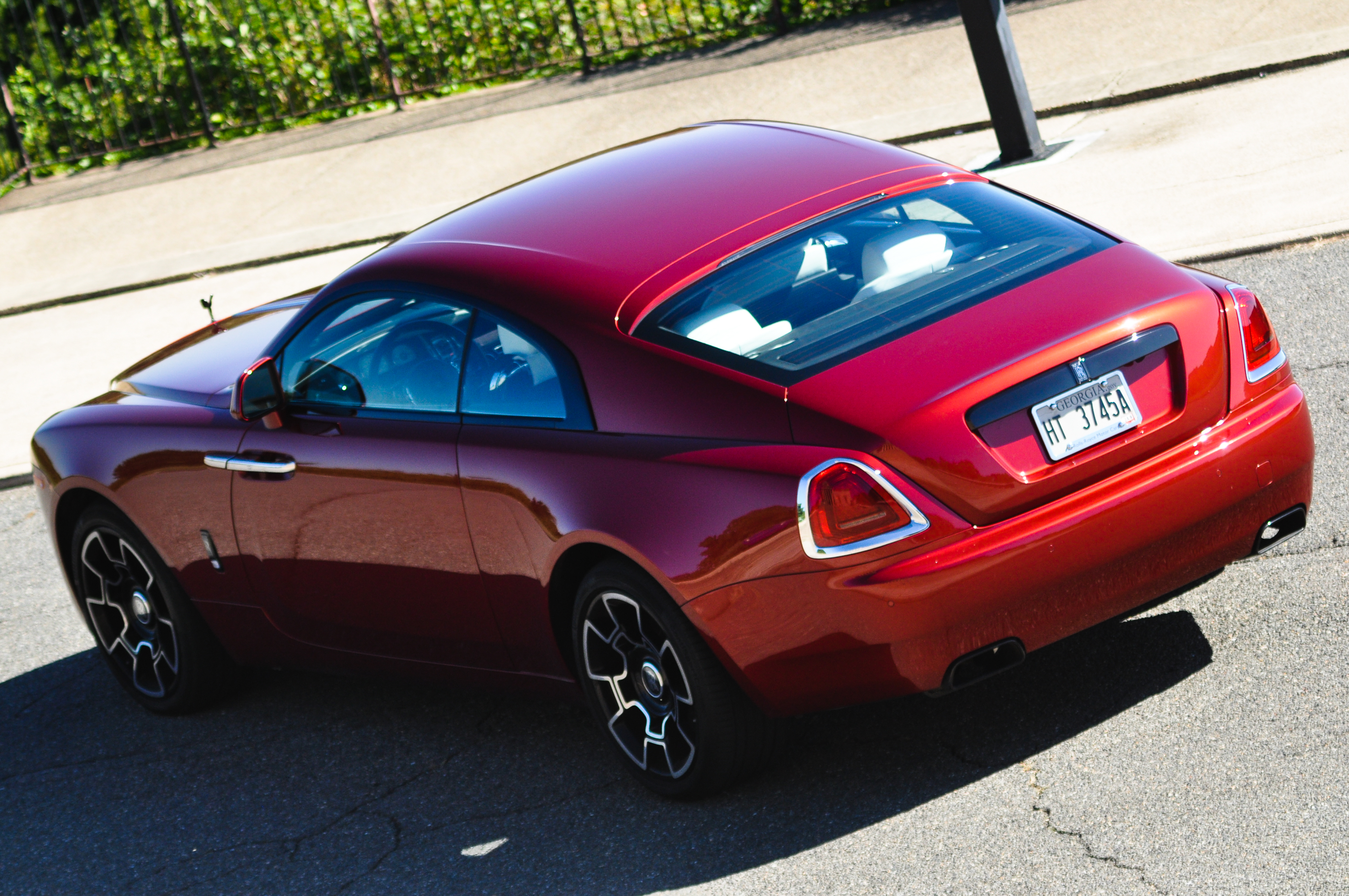 Its size and styling will force you to assume that it will be like driving a grand-tourer which is comfortable to drive but its boring. Though strap in and get ready to be proven wrong. The first thing you'll notice is the light steering but it's not very light, there is some heft to it as you turn. Its almost as though you can feel the weight as the car turns but that's just an illusion. The steering is very accurate and helps the driver place the front end with extreme accuracy. Though it's not insanely sharp but its more accurate than 99% of the luxury brand of vehicles out there. Yes! It's not as precise as the Porsche 911 still it's pretty impressive a massive car like the Wraith Black Badge.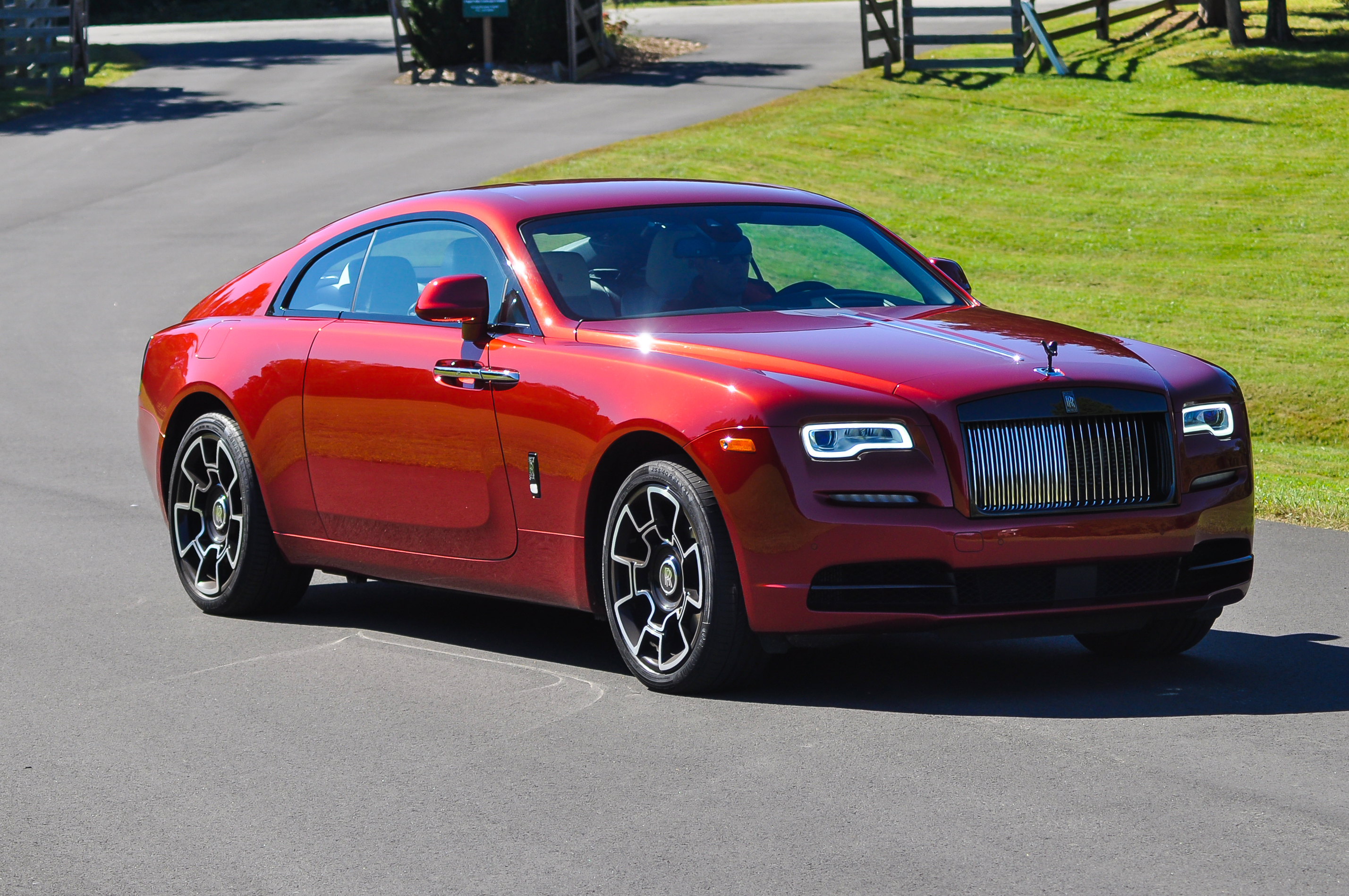 Handling the car through corners gives you a feel of the engineering knack behind the Wraith Black Badge's excellent design choices. The car handles twists and turns like a pro. The way the car can string together long turns is absolute bliss. When turning in the body will take a second to set, it rolls over slightly, after which you feel the weight shifting on to the other side. Once you feel that set in, just hit the throttle to wake up the mighty V12 and pull through the next corner at an insane velocity. Driving a car that is as heavy and large as the average Range Rover through tight curves with this type of precision is something that we genuinely think is synonymous with the Rolls-Royce Wraith.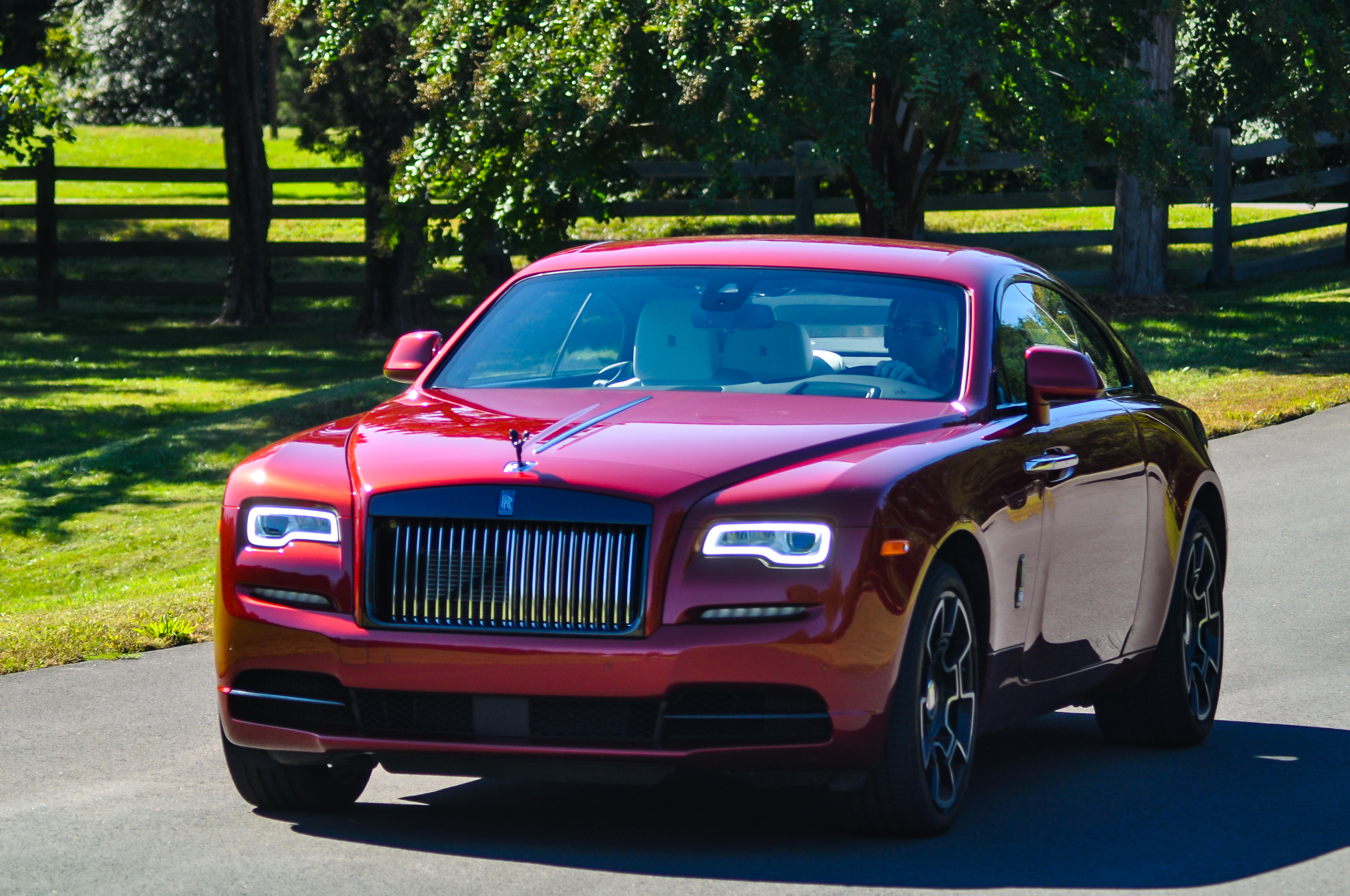 Driving a Rolls-Royce Wraith Black Badge isn't just about a great driving experience it is a lifestyle. It takes you to a totally different world of luxury and customization. You get to define how your car looks and Rolls-Royce ensures that it remains true to the company's vision of a truly great experience. Sure that puts a limit on how much the vehicle can be customized, but that's a good thing. The result is an almost addictive driving experience which has heads turning at every corner.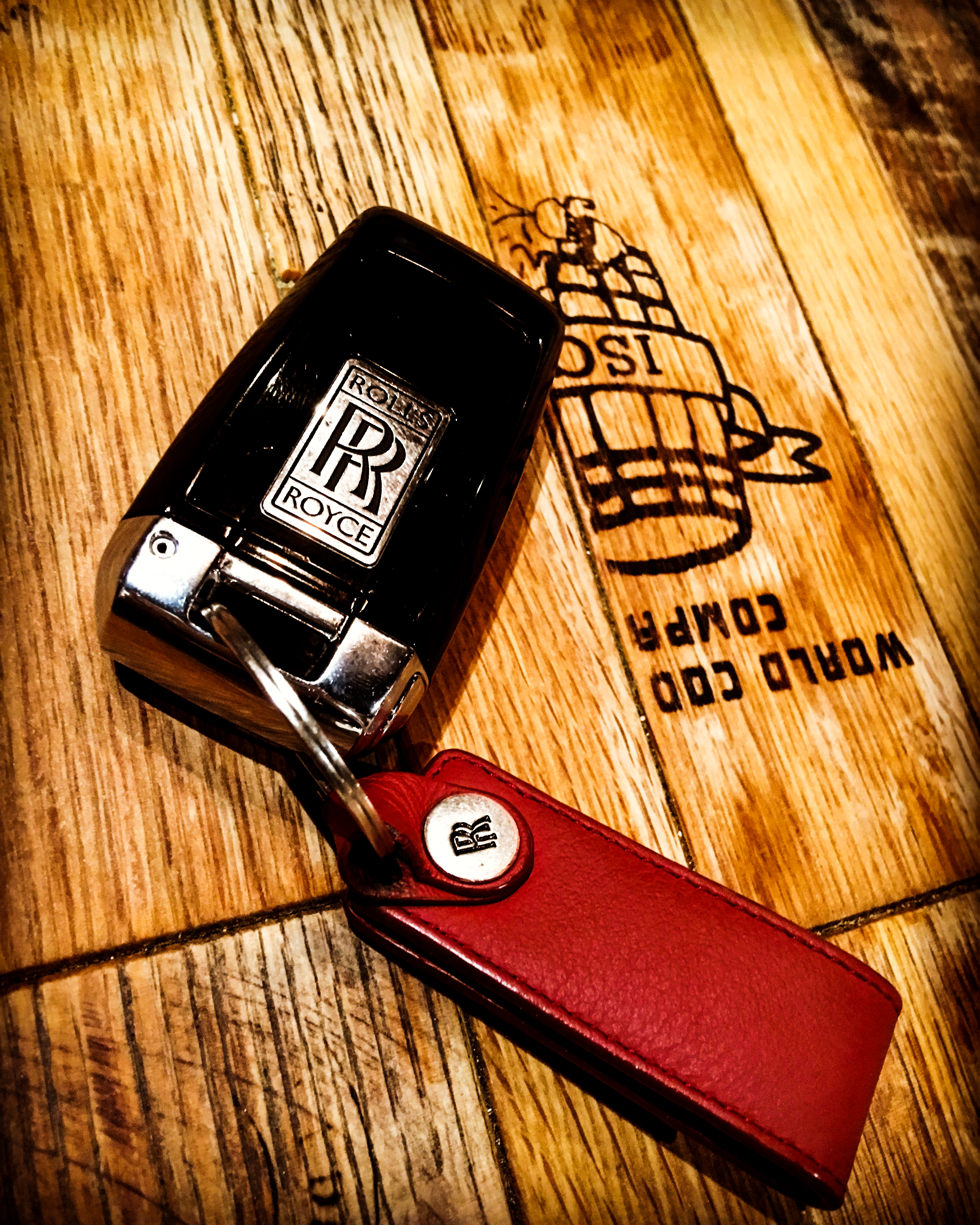 The Rolls-Royce Wraith Black Badge is a car with its unique character. Yes, Bentleys are great cars too, but they do still have a significant touch of Volkswagen in them. When you step inside a Rolls-Royce or examine it from the outside, there is no touch of BMW in it. The iDrive module is there, but that too is hidden underneath Rolls-Royce's graphics and housing. Other than that, there is nothing linking the Wraith Black Badge to some other brand in the automotive industry. Which leads us to conclude that it has arguably the most bespoke look, feel and attitude of any car.