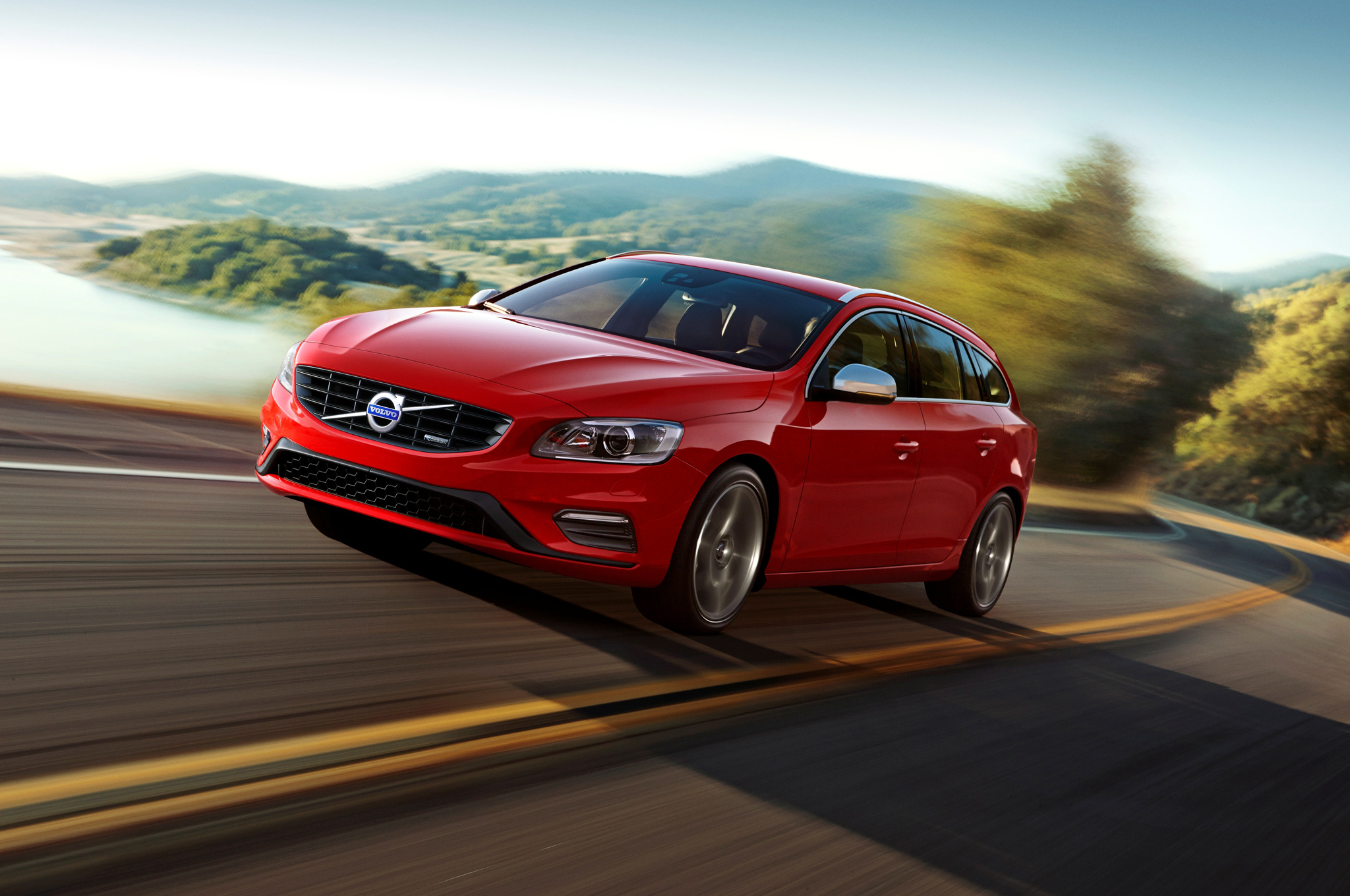 TEST DRIVES
2015 Volvo V60: The Wagon is Back
By
|
It's May 1992, and I am about to experience one of the greatest gifts ever: fatherhood. In July, 1992, my daughter would be born, and my daughter's mom and I scrambled to complete all of the requisite safety tasks necessary to welcome Eden into the world and keep her here.
Remove blind cords – check.
Plug electrical outlets – check.
Buy a Volvo wagon as Princess Eden's main mode of transport – check!
Before the purchase of a 1987 740 Wagon with just 35,000 miles, mom had been tooling around in a 1988 Ford Festiva, a Korean-built, Kia-based minicar. I was driving a 1978 Datsun 280Z. Can you say "deathtrap" in Korean and Japanese? There was no way my child would ever set precious foot in either, so the "Z" was ditched for a Audi 5000 Turbo (had to keep some performance!) to add to the now fully European transport fleet.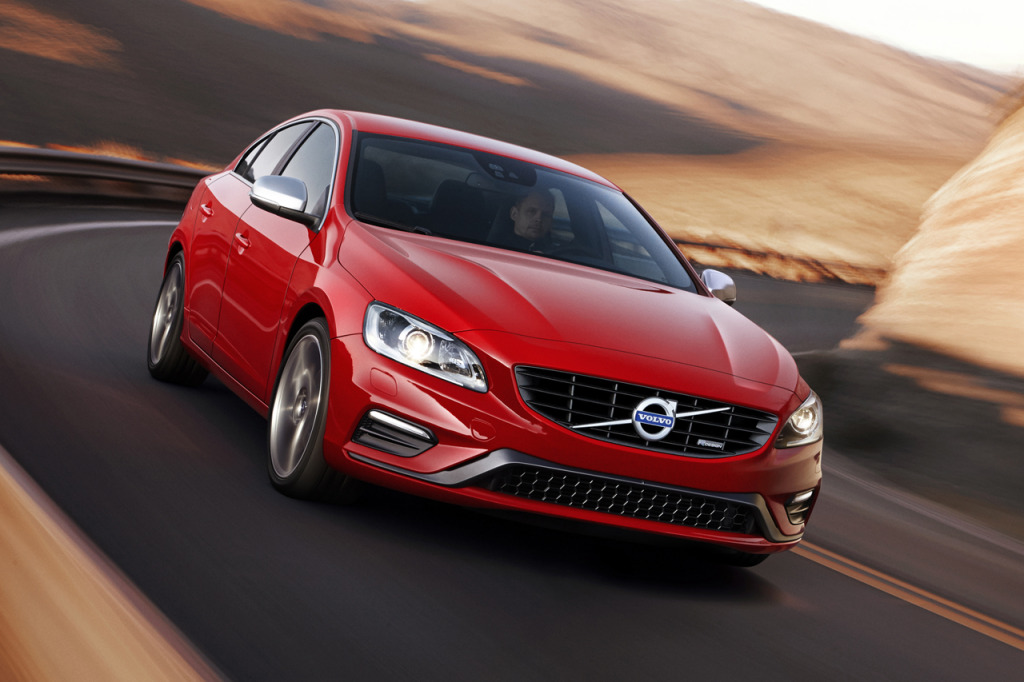 Since its inception, Volvo has been synonymous with safety, with so many safety firsts incorporated into their cars it would take pages to delineate the innovation and brilliance that emanates from Trollhatten, Sweden.
Our trusty 740 never let us down, and had reached over 200,000 miles on the clock before she was sold to another enthusiastic soon-to-be father. We liked the safety of course, but also liked the utility of a wagon with its cargo hauling capability (you could haul a refrigerator in the thing!), without looking like we'd given up on life with a minivan purchase.
Volvo sold scores of its wagons worldwide before they were almost made extinct through the craze for Minivans and Sport Utility Vehicles (SUVs).
But for those who like the wagon, which is essentially a car with a hatchback and additional room, a van is out of the question and a SUV is not keeping with the personality and attitude of a wagon, some of which can outperform most anything rolling. Just take one look at the AMG wagon offerings from Mercedes-Benz for proof of that.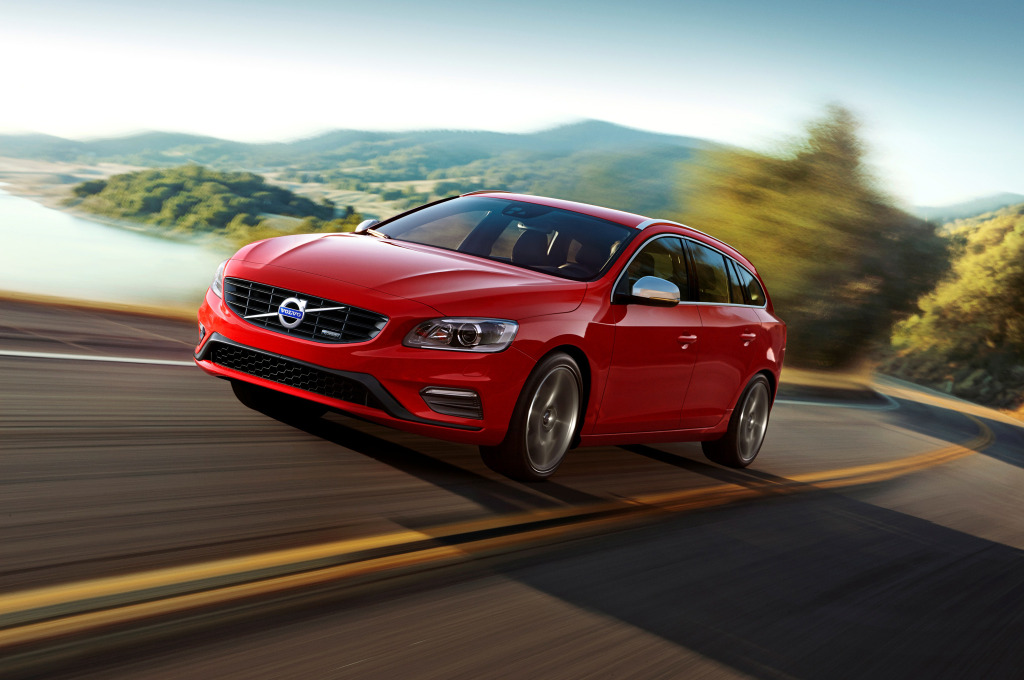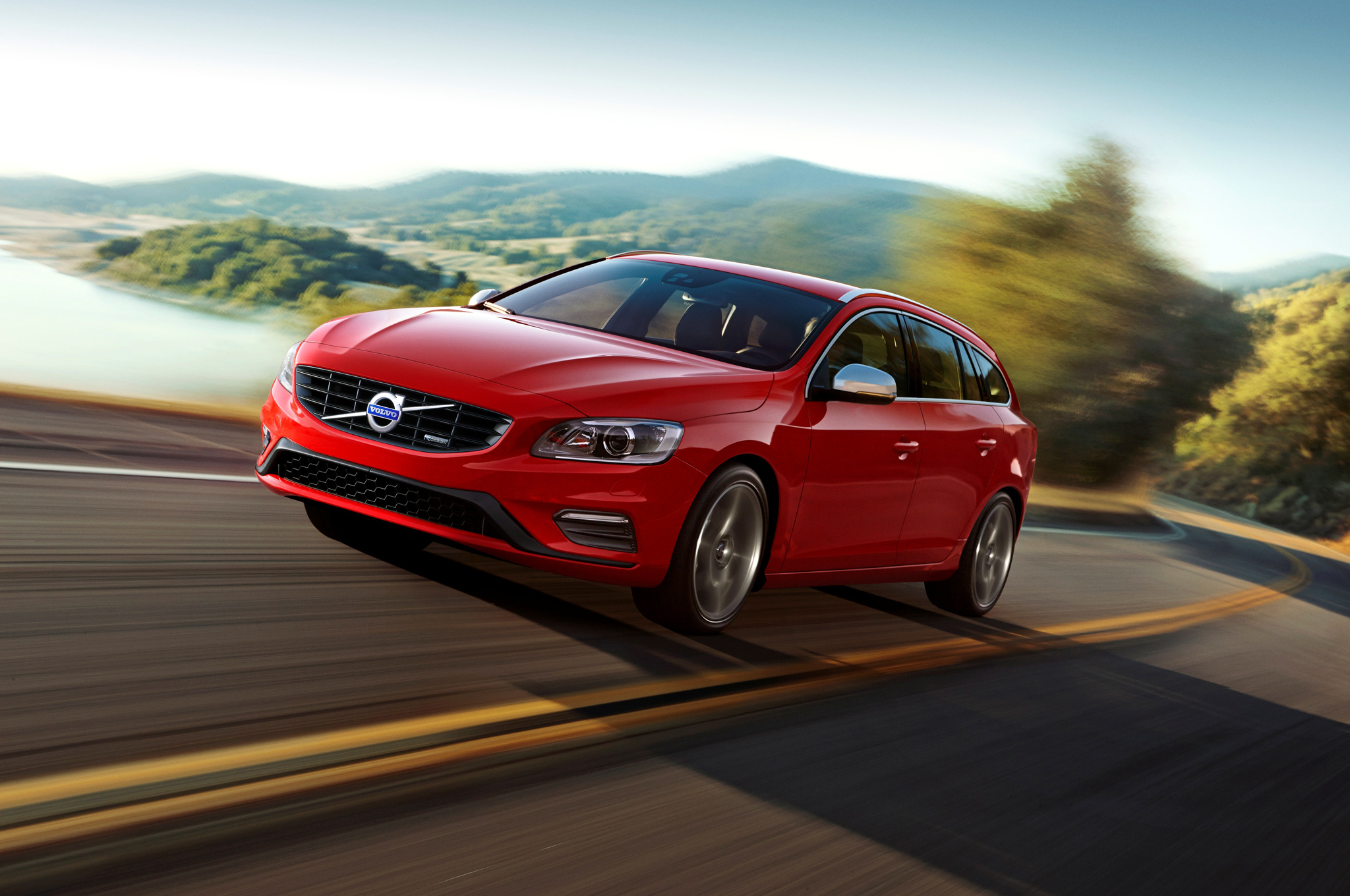 And while Volvo had been making wagons for more than 60 years, it curiously dropped them from the U.S. lineup after production of the V70 ceased in 2010.
For the 2015 model year, they're back in form of the V60 Sportswagon.
Las Vegas, the city of lights and stars, served as the glittering backdrop for the U.S. launch of this terrific automobile.
Let's start with styling. The V60 takes the best of Volvo design, incorporating a little XC60 with a little vintage P1800. The result is arguably the best looking wagon (save for the pseudo wagon P1800) that Volvo has ever produced. It's curvy, with a high beltline that flows from front to rear. Deeply sculpted doors direct visual energy down to a pair of crisp rocker character lines. Up front, the look is less dramatic, but is all Volvo. To the rear, special rear fascia cladding surrounds dual exhaust tips that remind you the name is Sportswagon. My test vehicle was finished in "Power Blue," not to be confused with "Polestar Blue," which is the hue that represents ultimate performance for the Volvo lineup. Power Blue is just gorgeous, and really accentuates the lines on the V60.
Under the hood, three engine variants are available: A 2.0-liter turbocharged "Drive E" Direct Injection four cylinder (dubbed T5 with front-wheel drive), a 2.5-liter turbocharged Direct Injection five cylinder (T5 with all-wheel drive), and a 3.0-liter turbocharged six cylinder (dubbed T6 AWD R Design). Horsepower numbers are 240, 250 and 325, respectively. Naturally, if you want maximum scoot then the T6 AWD R Design is for you. But don't sleep on the four and five cylinder turbo trims, which also provide great acceleration. As Volvo continues to phase out Ford supplied engines (Ford was a previous owner of the brand), only four cylinder engines will be offered by Volvo, including hybrid, gasoline and diesel versions. Gear changes are handled by an eight speed Geartronic tranny in the four, and six speed Geartronic units in the five and six cylinder cars. All shift crisply, with the obvious fuel economy advantage going to the eight speed unit.
On the road, all is bliss with the V60. We drove through the "Valley of Fire" outside of Las Vegas, which provided drive time on twisting roads to determine proper chassis balance and handling prowess. We were not disappointed. I like the lighter T5 with FWD, as there was zero torque steer, thanks to a new torque vectoring front differential, and not much difference in overall feel from the T5 with AWD, which weighs in 75 pounds heavier. When driving in semi barren areas like the "Valley," you'll appreciate the T5 with FWD's superior fuel economy over the other two trims. Numbers for each are 25 city/37 highway (T5 FWD), 20 city/29 highway (T5 AWD) and 19 city/28 highway (T6 AWD R Design) mpg. That's a huge difference and really shows the technical wizardry in the Volvo built four, versus the Ford built five and six cylinder units.
Good things continue inside. Some fellow journalists griped about the relatively small cargo capacity (43.8 cubic feet) of the V60 Sportswagon versus a typical Crossover Utility Vehicle. Consider Volvo's own XC60, with 67.4 cubic feet. Those who note this are missing the real meaning of the V60 Sportswagon – it heralds the return of the wagon in the Volvo lineup, and it's meant to haul some small gear and haul ass safely. Mission Accomplished!
Interior goodies include the now traditional floating center stack; cool performance TFT instrumentation; leather, metal and wood that meld harmoniously; and a 40/20/40 rear seat arrangement that allows for maximum use of those 43.8 cubic feet. To stay high tech, "Sensus Connected Touch" provides access to telematics and applications designed to improve your information and safety, and serve to connect you to wide variety of entertainment choices. You can even make your V60 a Wi-Fi hotspot so you can use Sensus Connected Touch to connect other sources (like an iPad) to the Web.
Finally, Volvo's Sportswagon contains all of the safety you expect in a Volvo, and then some, including the new Pedestrian and Cyclist Detection with full auto brake.
The new system detects and automatically brakes for cyclists swerving in front of the car, and is an enhancement of the present detection system with auto brake technology. All cars equipped with pedestrian detection will also incorporate cyclist detection.
The advanced sensor system scans the area ahead. If a cyclist heading in the same direction as the car suddenly swerves out in front of the car, as it approaches from behind, it will prompt you to act with a flashing warning light on the windshield, along with an audible alarm. If you don't react to the warning and a collision is imminent, the V60 will immediately brake with full force.
There's even an air filtration system that cleans the air in your V60 cleaner than outside air. The Interior Air Quality System (IAQS) constantly monitors outside air, opening and closing vents to control ground level ozone, carbon monoxide and nitrogen dioxide, while an active carbon filter protects from other gases and keeps the air fresh.
Toss in three years/36,000 miles of complimentary scheduled maintenance, and the ability to purchase your Volvo in the U.S. and get a free trip to Scandinavia to pick it up, and the 2015 Volvo V60 Sportswagon becomes a very attractive purchase choice.
Prices begin at $35,300 for the T5 FWD, $36,800 for the T5 AWD, and $44,300 for the T6 AWD R Design.
– By Brian Armstead