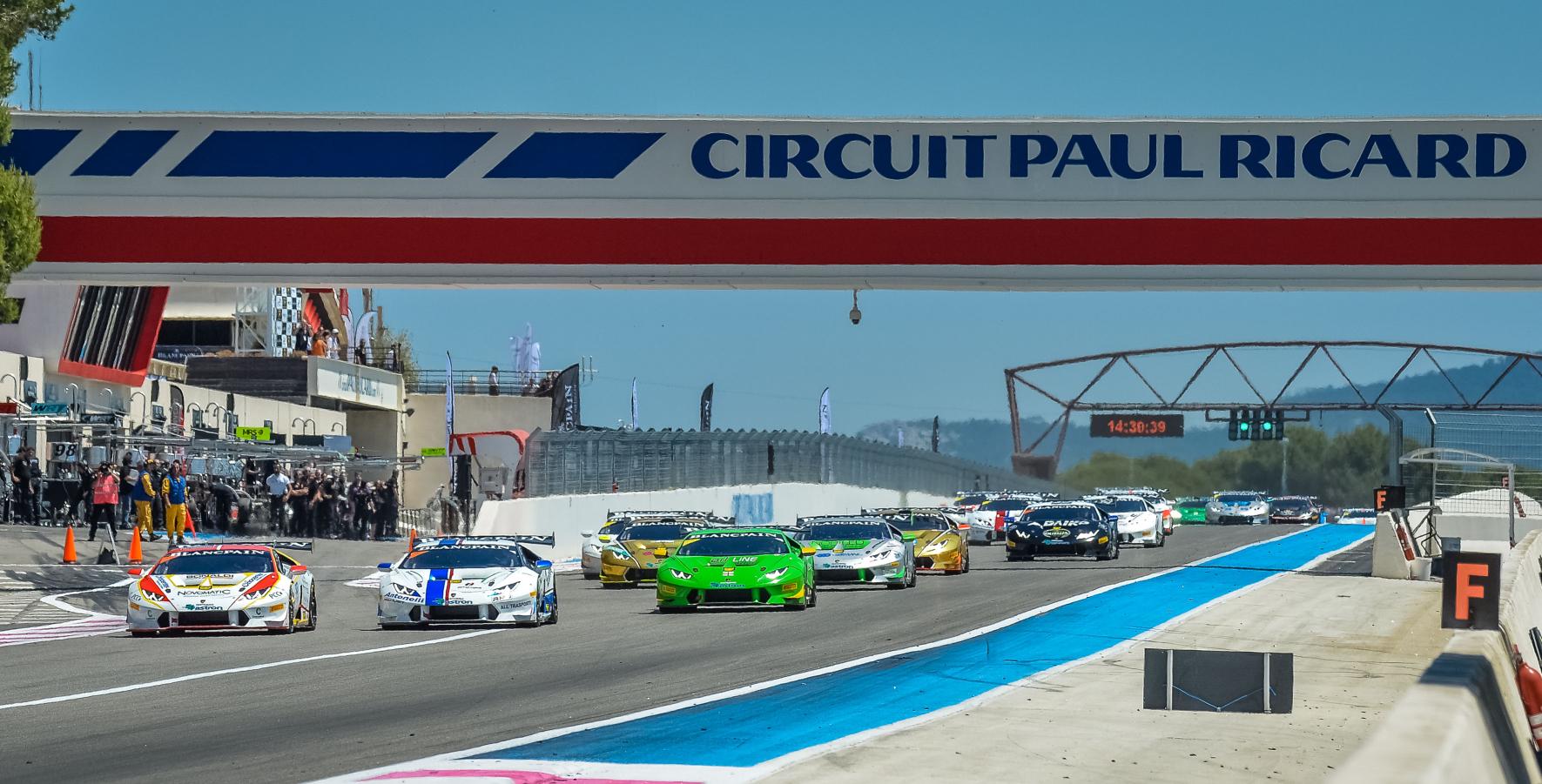 WHAT'S HOT
2015 Lamborghini Blancpain Super Trofeo World Final
By
|
The historic North American circuit of Sebring in Florida will host, on the 20/22 November weekend, the 2015 Lamborghini Blancpain Super Trofeo World Final, as well as the sixth and final round of the three European, North American and Asian series.
Cars totaling 66 and 100 plus drivers from all over the world are expected, setting a new grid record at the end of a motorsport season to remember for the Sant' Agata Bolognese manufacturer.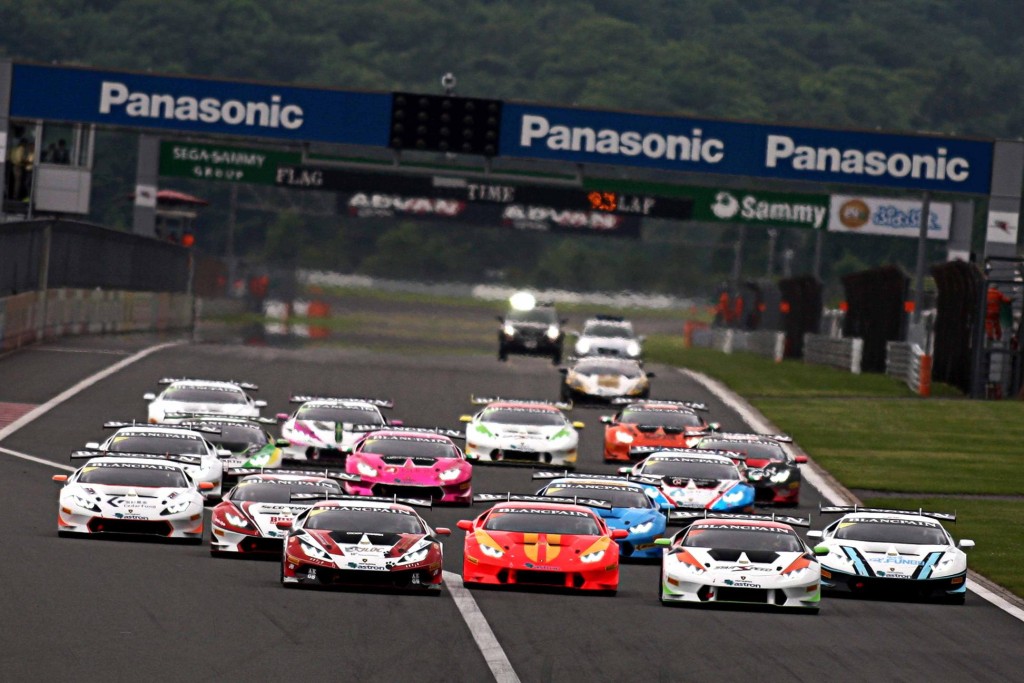 "Motorsport represents a pillar of the Automobili Lamborghini strategy. This year proved to be an important one for us as we launched the new Lamborghini Huracán Super Trofeo on the tracks all over the world. Moreover the Huracán GT3 proved itself with success in the Blancpain Endurance Series in Europe. We are thus proud to achieve this new grid record in the last venue of the season. This success is the outcome of the efforts and constancy of all our teams, drivers and partners," stated Stephan Winkelmann, President and CEO of Automobili Lamborghini.
After the first two World Finals held in Italy in Vallelunga (2013) and last year in Sepang, Malaysia, the end of year coming-together of all three continental series, at one international venue, will be in America for the first time. The Sebring circuit is America's oldest road racing track, with more than six decades of storied history on its 17-turn, 3.74-mile circuit. It is the home to the famed Twelve Hours of Sebring.
There will be four titles up for grabs: the PRO, PRO-AM, AM and Gallardo AM. On their home track, the locals will for sure be serious contenders. Two years ago it was Andrew Palmer's turn to win the drivers' title while the 2014 PRO accolade went to Edoardo Piscopo and Milos Pavlovic. Last year the Americans still featured on the final podium, with Kevin Conway and Lawson Aschenbach grabbing the PRO-AM series win.
In Sebring there will also be the sixth and final round of Lamborghini Blancpain Super Trofeo Europa, Asia and North America.
With the PRO title of the European Series already awarded to the Finn Patrick Kujala (Bonaldi Motorsport), the challenge is still open in the remaining class. Still close is the PRO-AM Class where six drivers can still seize the series title. The leading duo made up of Mikko Eskelinen and Kevin Snoeks (Leipert Motorsport) have a three-point margin over the Italian Loris Spinelli (Antonelli Motorsport) who is just one point ahead of the Swiss Adrian Amstutz (Konrad Motorsport). Raffaele Giannoni (Automobile Tricolore) and Simone Pellegrinelli (Imperiale Racing) still have a chance too.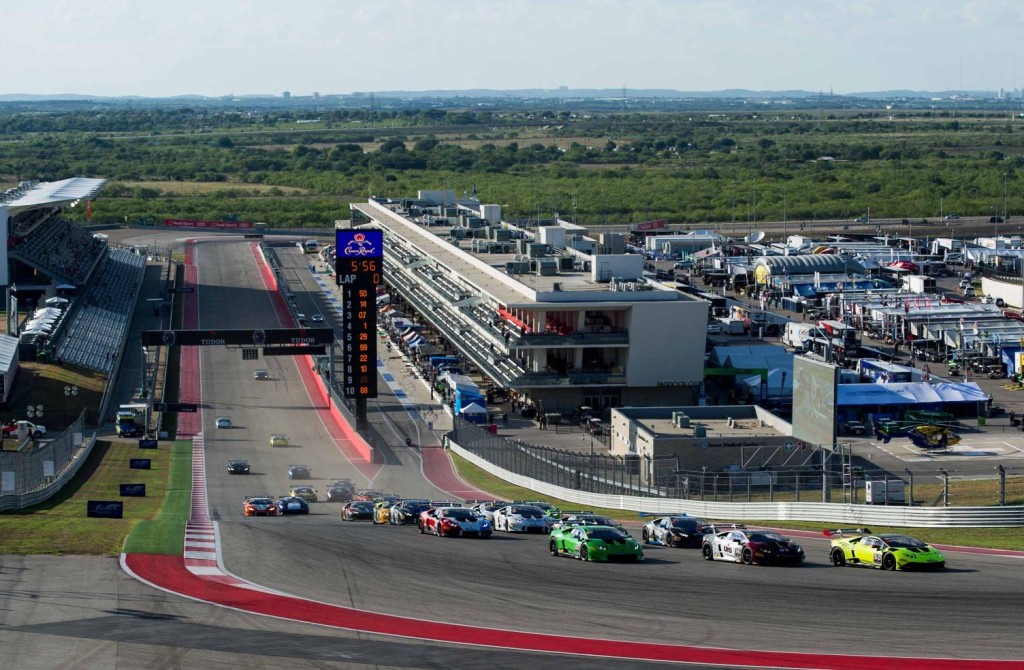 The Artline Team Georgia driver Shota Abkhazava will have to focus only on taking the chequered flag. His 24-point lead over Mark Ineichen (Konrad Motorsport) is quite unbridgeable. Just one point is needed by the Imperiale Racing pair Andrea Palma/Carina Lima to win the Gallardo AM Class.
In the Asia Series, all is still yet to be decided in its fourth season. This year the rapidly growing series featured drivers and teams coming from nine different countries. All of them will be in Sebring, including the two young talents Yuan Bo and Afiq Yazid who are amongst those selected for Lamborghini's Young Drivers Program.
The same can be said for the Lamborghini Blancpain Super Trofeo North America series, which set a new grid record with 26 cars at the Texas round in September. Now in its third season, the Series has already crowned the 23-year old Corey Lewis (Change Racing), as the PRO-AM Class champion, while Dylan Murcott (Mitchum Motorsports) proved the best in the Gallardo category. Competition has been tighter than ever this season, with six different winning combinations in ten races.
All races of the World Final, as well as those of the European, North American and Asian Series will be streamed live on the Lamborghini Squadra Corse website http://squadracorse.lamborghini.com/en/live-world-final