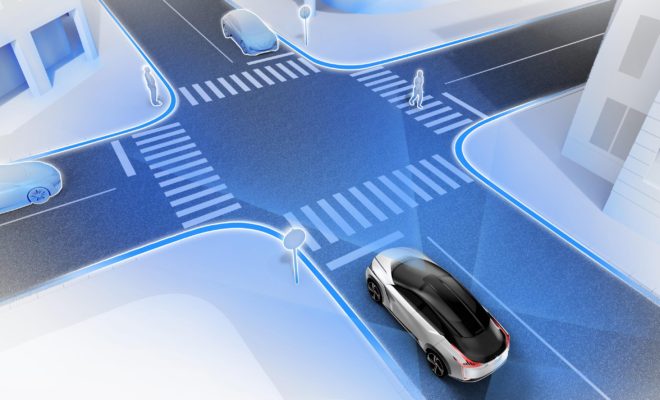 INTELLIGENT MOBILITY
Is the Future of Driving on Your Mind?
By
|
Nissan will have a booth at CES 2018 and host a variety of activities and media opportunities that will highlight Nissan Intelligent Mobility, Nissan's approach to changing how cars are powered, driven and integrated with society – with the goal of providing vehicles to move people to a better world.
Nissan's booth is #5431, North Hall at the Las Vegas Convention Center.
How Nissan expresses Nissan Intelligent Mobility at CES 2018 includes:
The U.S. debut of the IMx Concept Vehicle, which was revealed at this past Tokyo Motor Show
Showcases that include the new Nissan LEAF, which has been recreated for the 2018 model year, featuring technologies such as e-Pedal, and ProPILOT Assist, Nissan's next step in paving the way for fully-autonomous driving. Additional booth features will include the 2018 Rogue, Nissan's best-selling crossover utility vehicle, now with ProPILOT Assist, and compelling and informative presentations
A very interesting future technology regarding vehicle control…which may cause a lot of thinking…
Please see the video link below
Executives in attendance at the show will include:
José Muñoz, Chief Performance Officer, Nissan Motor Co. Ltd and Chairman, Nissan North America, Inc.
Daniele Schillaci, Executive Vice President Global Marketing and Sales, Zero Emission Vehicle and Battery Business Nissan Motor Co., Ltd.
Alfonso Albaisa – Senior Vice President, Global Design, Nissan Motor Co., Ltd.
Dr. Melissa Cefkin – principal scientist and design anthropologist, Nissan Research Center, Silicon Valley
More electrification, more connectivity and more autonomy is where Nissan is heading, and more news will be made at CES 2018. Stay tuned on Nissan's global CES newsroom – newsroom.nissan-global.com/ces2018 – and on the social media channels: