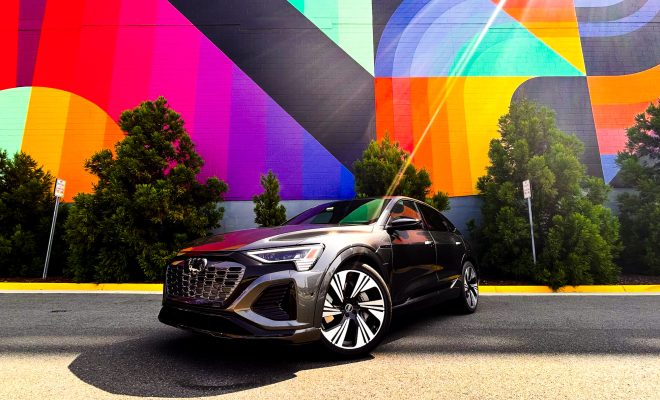 TEST DRIVES
2024 Audi Q8 Sportback: Your Ultimate Electric Vehicle Choice
By
|
The electric vehicle (EV) market is booming, and for good reason. As concerns about climate change and sustainability grow, more drivers are turning to EVs as an eco-friendly and efficient mode of transportation. Among the plethora of EV options available today, the 2024 Audi Q8 Sportback stands out as a top choice for those seeking the perfect blend of style, performance, and sustainability in an electric SUV.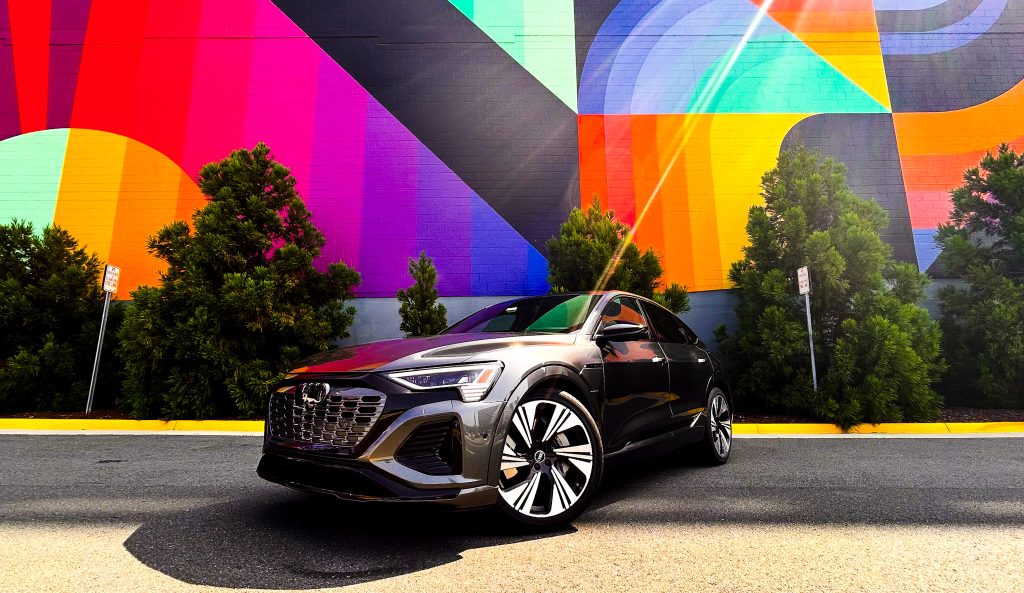 Style Meets Sustainability
The 2024 Audi Q8 Sportback is not your ordinary electric SUV. It's a masterpiece of automotive design, seamlessly combining the elegance and sophistication of a luxury SUV with the eco-consciousness of an electric vehicle. Audi has taken a bold step forward in redesigning this model, and the result is nothing short of impressive.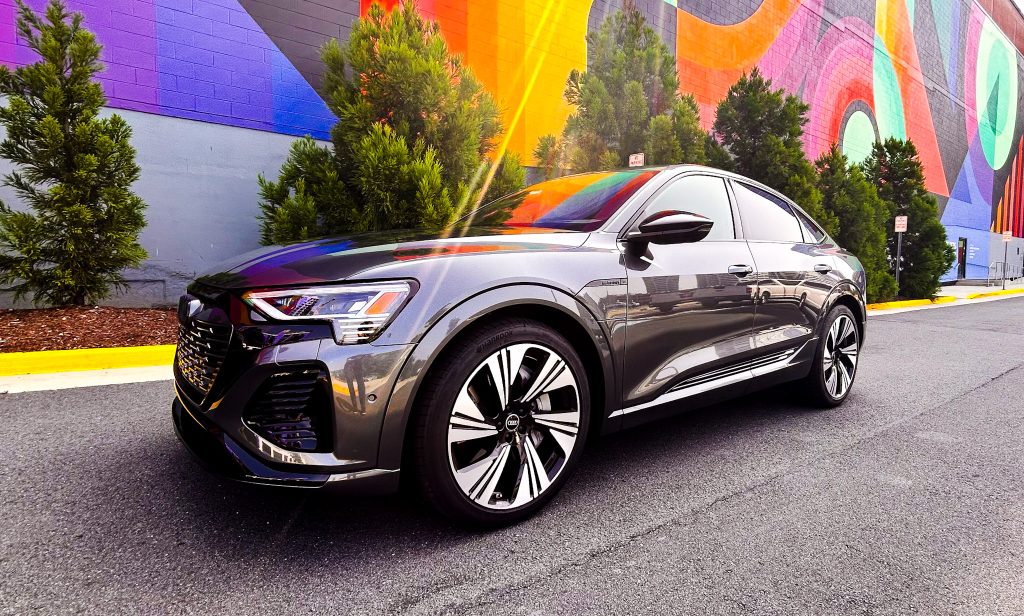 When you lay eyes on the Q8 Sportback, you're immediately struck by its striking exterior. The sporty, fastback design is both eye-catching and aerodynamically efficient. Audi has given careful thought to every detail, from the redesigned grille and updated lighting elements to the refreshed wheel designs. This SUV exudes confidence and style, making it a head-turner on the road.
Variety of Options
One of the most attractive aspects of the 2024 Audi Q8 Sportback is the wide range of options available to suit your preferences and needs. Audi offers multiple trim levels, including Premium, Premium Plus, Prestige, and more, allowing you to customize your vehicle to your liking.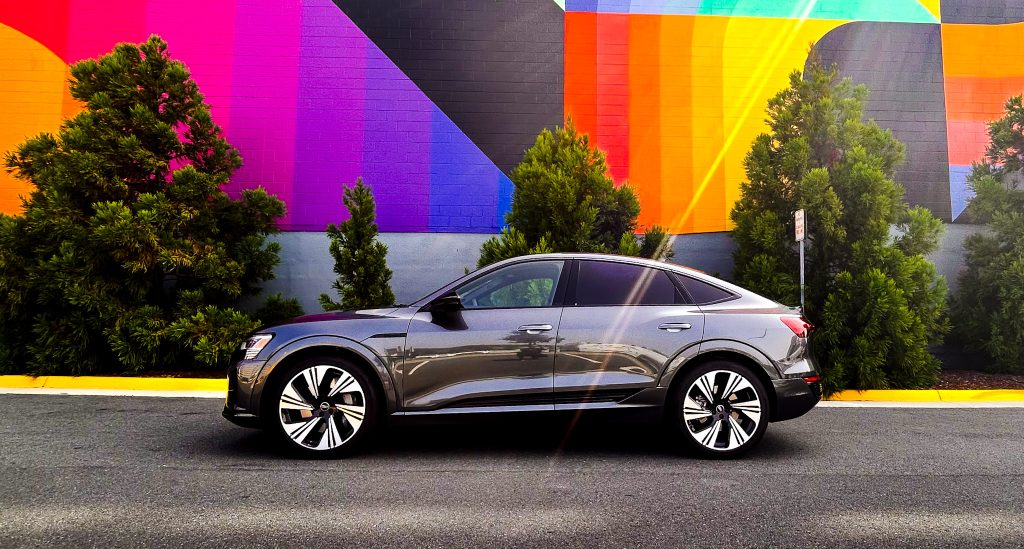 Inside, the Q8 Sportback continues to impress with its attention to detail and luxurious features. From the high-quality materials and comfortable seats to the advanced technology and spacious cabin, Audi has created an interior that's a pleasure to spend time in.
Performance and Range
The Q8 Sportback isn't just about looks; it delivers on the performance front as well. With a dual-motor setup—one on the front axle and one on the rear—this SUV provides all-wheel drive for maximum traction and control. The rear motor does the bulk of the work, ensuring efficient power distribution.
Under the hood, the Q8 Sportback is equipped with a substantial 106.0 kWh battery pack. This impressive battery capacity translates into an extended range that puts it in a strong position against its competitors. You can embark on long journeys with confidence, knowing that you can quickly recharge at public charging stations.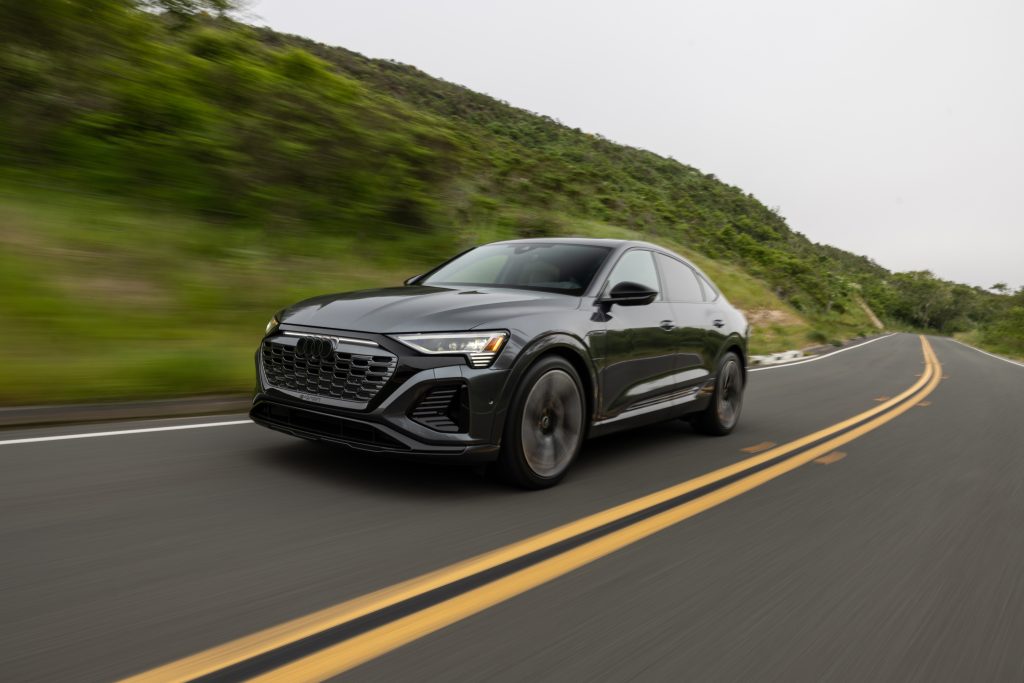 Audi's fast-charging capabilities are worth highlighting. With a 170 kW DC fast charger, the Q8 Sportback can go from almost empty to an 80% charge in just around 31 minutes. For everyday charging needs, the standard 9.6 kW Level 2 charger will fully replenish the battery in 10 hours.
In terms of performance, the Q8 Sportback boasts a combined output of 355 horsepower and 414 lb-ft of torque, delivering brisk acceleration and impressive driving dynamics. Activate the Sport mode, and you'll briefly unlock 402 horsepower and 490 lb-ft of torque, ensuring an exhilarating driving experience.
Spacious and Tech-Savvy Interior
Step inside the Q8 Sportback, and you'll be greeted by a high-tech oasis. Audi has equipped this SUV with multiple high-resolution screens, including the Virtual Cockpit digital instrument cluster and two touchscreens in the center stack. The upper screen provides access to Apple CarPlay, Android Auto, and the premium Bang & Olufsen audio system, while the lower screen manages climate control settings and includes a wireless smartphone charger.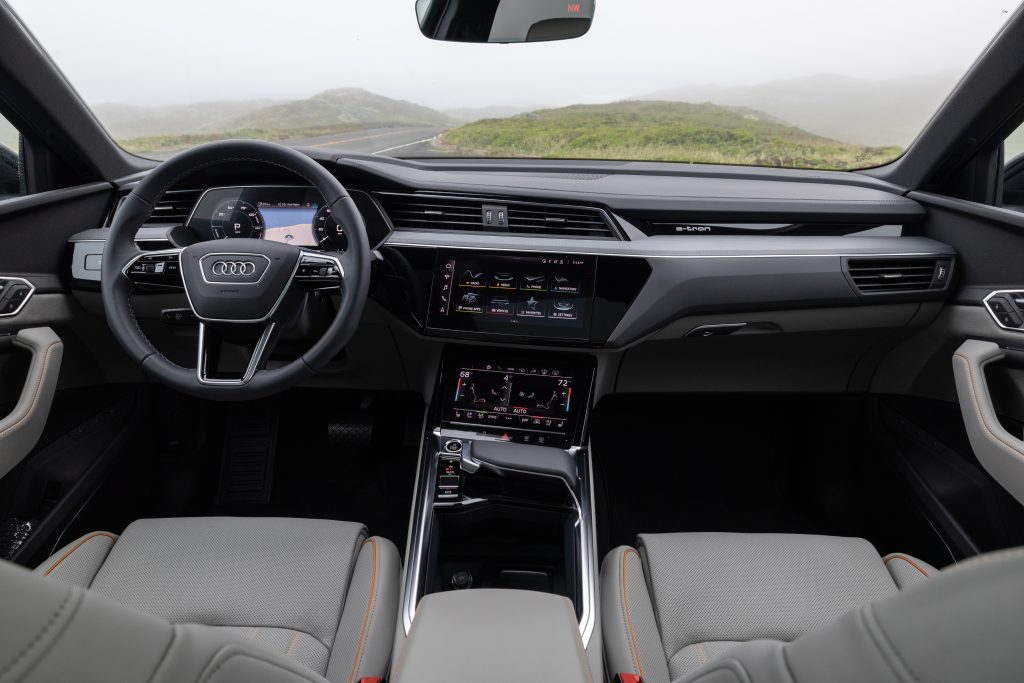 The cabin is spacious and comfortable, with ample legroom and headroom for both front and rear passengers. The Sportback's sloping roofline doesn't compromise interior comfort, making it a practical choice for families and individuals alike. Additionally, the cargo space is more than sufficient for your everyday needs.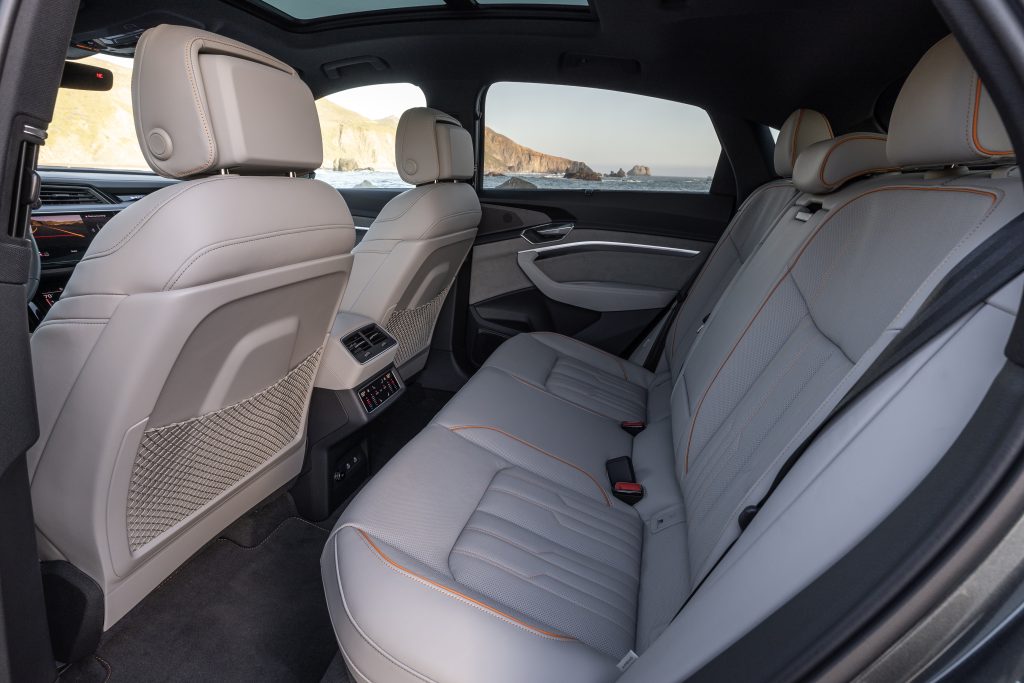 Safety Features
Audi has prioritized safety in the Q8 Sportback by incorporating a host of advanced driver assistance technologies. From adaptive cruise control and automatic parking assistance to forward collision warning with automated emergency braking and blind-spot monitoring, this SUV has your safety covered.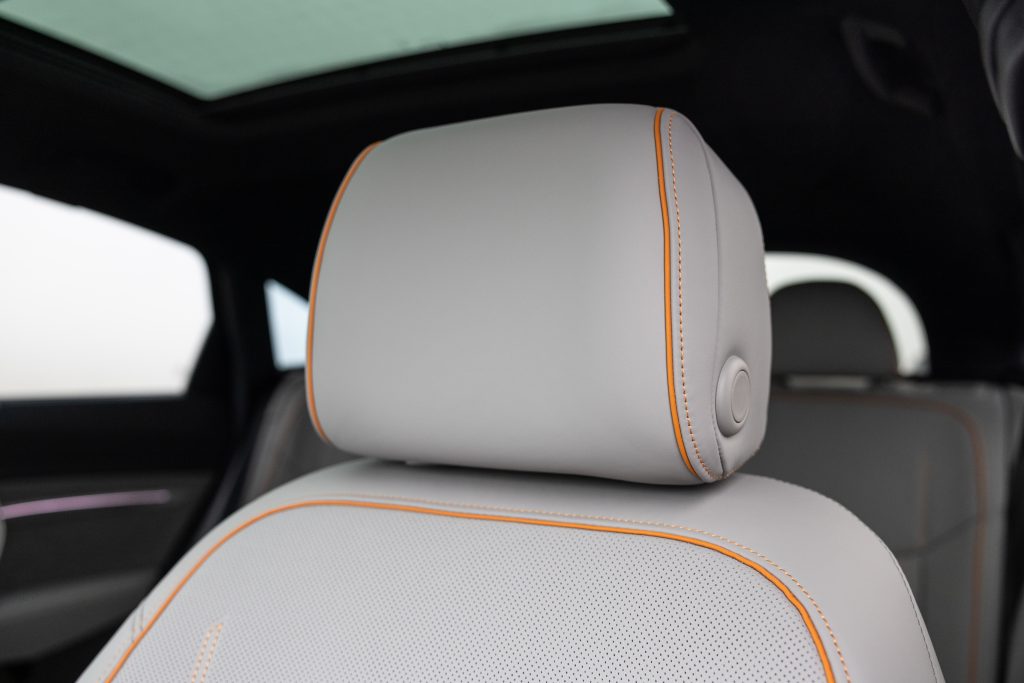 Driving Experience
On the road, the Q8 Sportback shines. It offers a smooth and serene ride, making it an excellent choice for both city and highway driving. Its rapid acceleration, characteristic of electric vehicles, ensures you'll always have ample power at your disposal. While it may not match the sheer acceleration of some competitors, the Q8 Sportback more than makes up for it with its refined ride quality.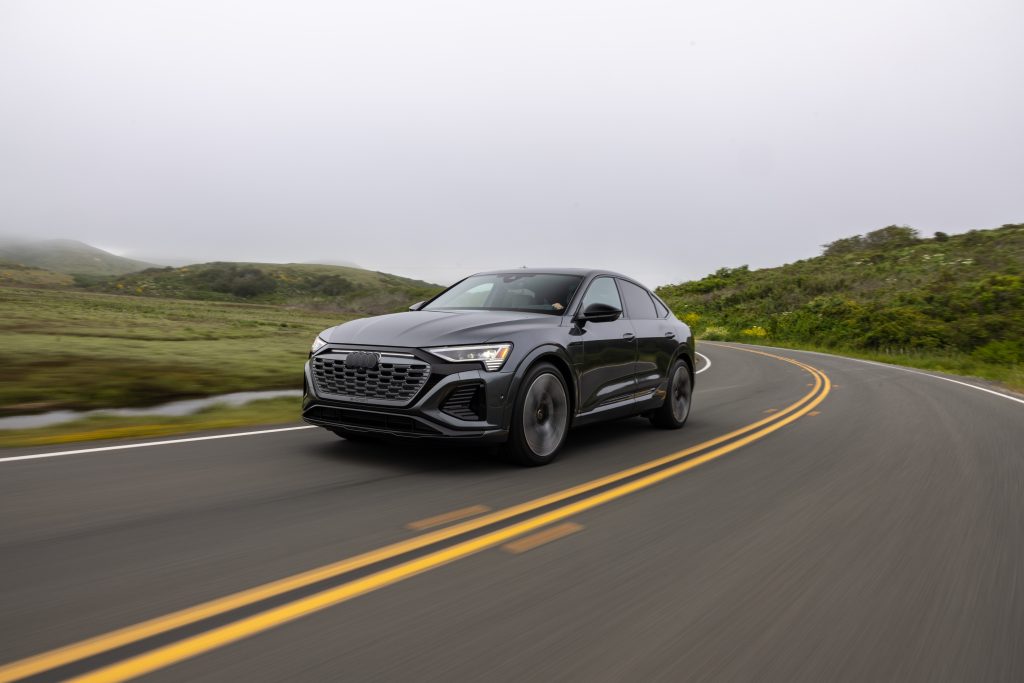 One notable feature is its impressive aerodynamics, which keeps wind noise to a minimum even at highway speeds. Audi has expertly combined traditional friction brakes with regenerative braking, providing a seamless and efficient braking experience.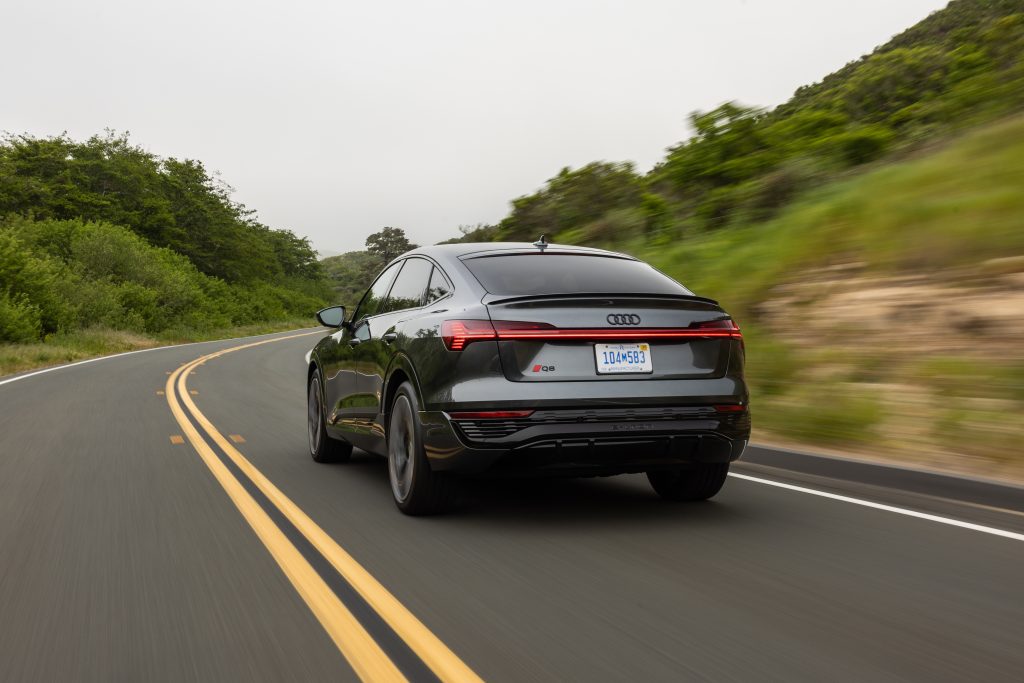 The Q8 Sportback offers seven different driving modes, allowing you to tailor your driving experience to your preferences. Whether you prioritize efficiency, comfort, or sporty handling, there's a mode for you. In summary, the Q8 Sportback is a comfortable, quiet, and secure SUV with an ample range to take you to your destination with ease.
Conclusion
In the ever-expanding world of electric vehicles, the 2024 Audi Q8 Sportback stands out as a compelling choice for discerning buyers. Its combination of style, performance, range, and advanced technology makes it a standout option in the electric SUV market.
With its eye-catching design, luxurious interior, and strong performance credentials, the Q8 Sportback has positioned itself as a formidable competitor to rival EVs. Add in Audi's commitment to safety and sustainability, and you have a winning package that's hard to resist.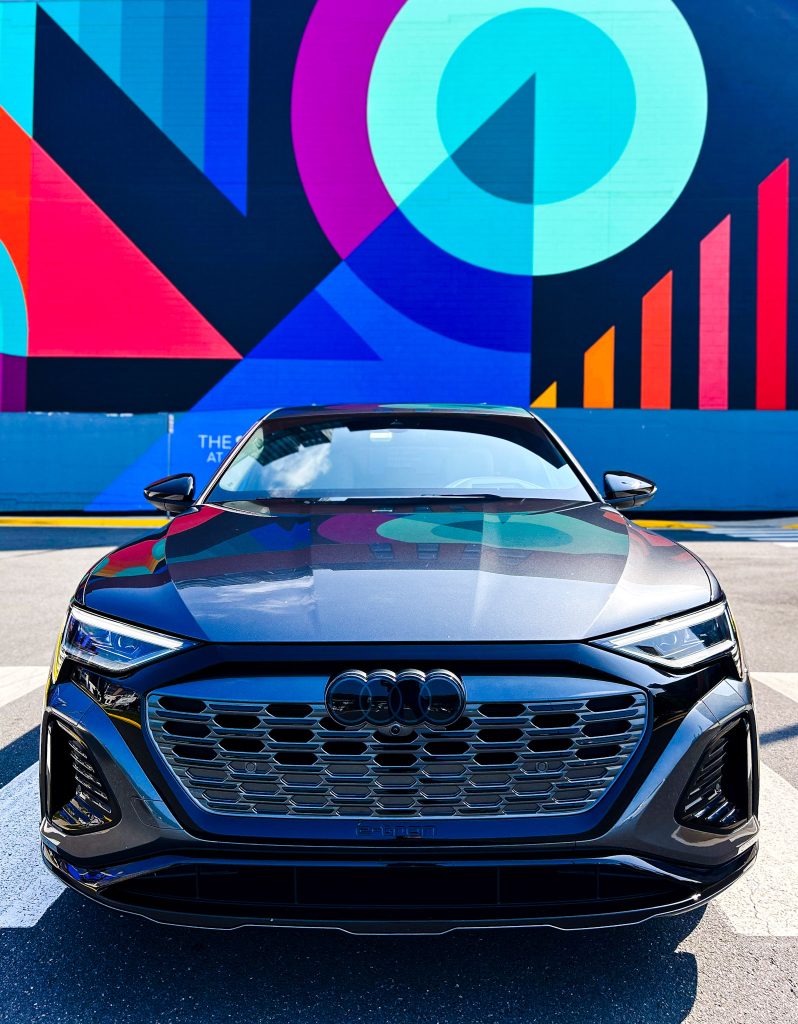 If you're in the market for an electric vehicle that offers the best of both worlds—luxury and sustainability—the 2024 Audi Q8 Sportback should be at the top of your list. Its starting price range of $78,995 to $89,395, combined with a range of 296 miles and impressive city and highway fuel efficiency ratings, makes it a standout choice in the world of electric SUVs. So, why wait? Take a closer look at the Audi Q8 Sportback and experience the future of electric driving today.