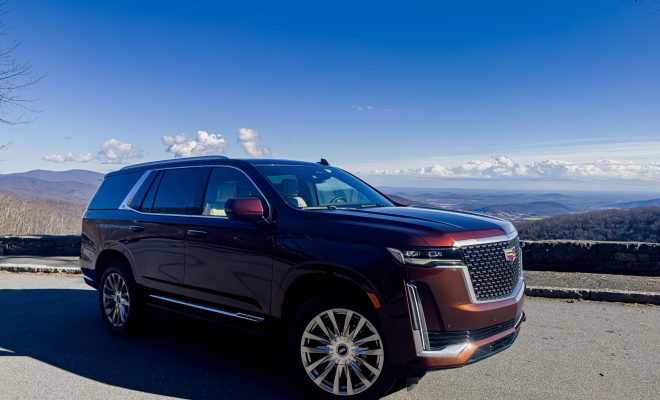 TEST DRIVES
2023 Cadillac Escalade 4WD Premium Luxury
By
|
The Escalade is a modern marvel, brought forth by designers and artisans obsessively devoted to their craft. Premium materials are meticulously detailed and superbly finished.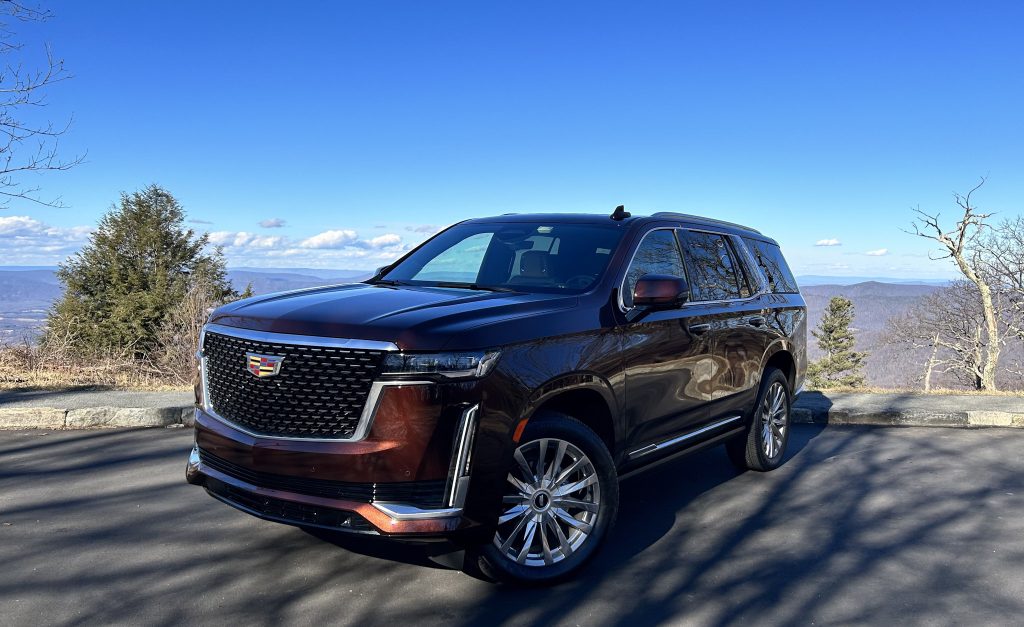 The Escalade has long been touted as GM's best vehicle, known as being an industry-leading luxury vehicle packed with more technology than the space station. However, anyone who wants a fully decked-out Escalade should opt for the Premium Luxury Platinum trim. This one comes with semi-aniline leather, large, comfortable 16-way power-adjustable seats in the front with a massage function, soft close doors, and a booming AKG audio system complete with a 36-speaker surround sound system.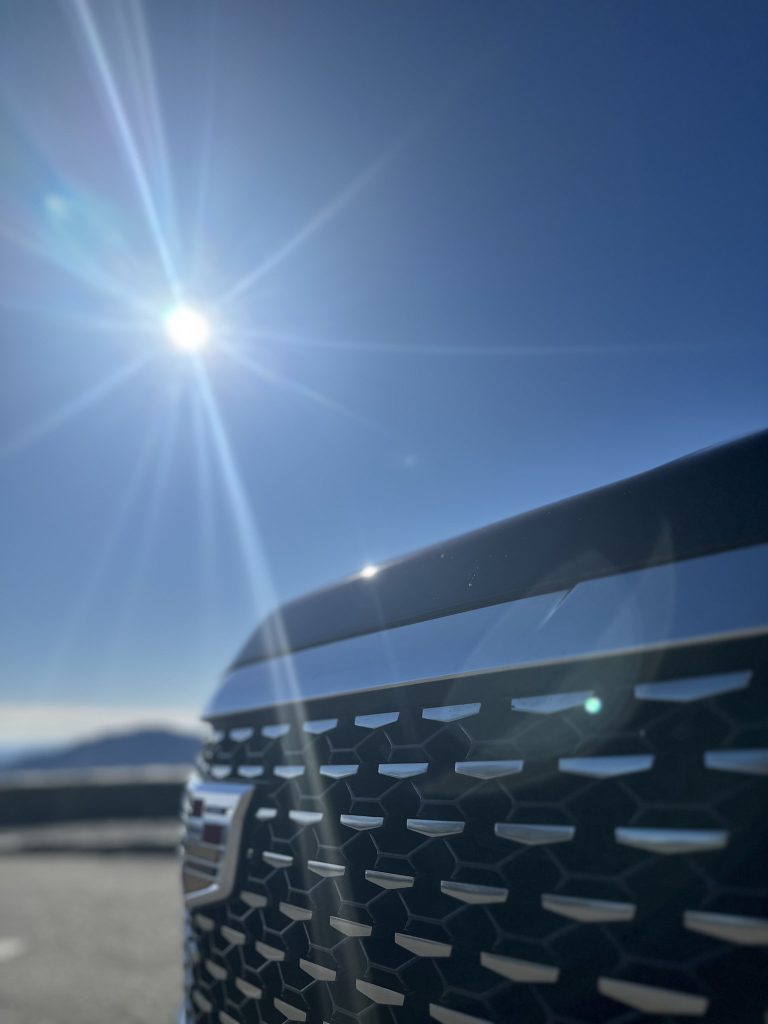 The 2023 Cadillac Escalade also boasts a slightly updated self-parking feature, adaptive cruise control, and a heads-up display.
How Does It Perform?
Generally, the Escalade comes in five trim levels, with 2023 being no different. However, the 4WD Premium we had the standard 6.2L V8 engine with variable valve timing and Dynamic Fuel Management technologies, it balances performance — 420 horsepower (460 LB-FT) — with comparative efficiency.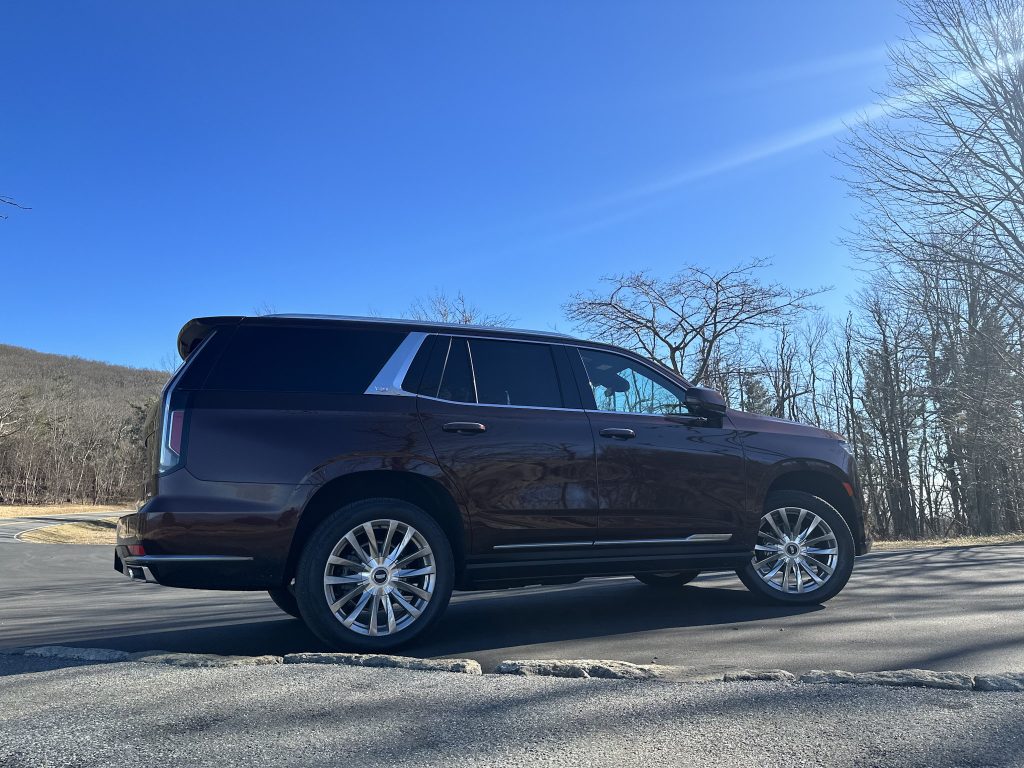 Driving on long winding roads in the 2023 Cadillac Escalade 4WD feels safe, comfortable, and there is almost no hesitation when you floor the peddle. Unlike other SUVs, the 4WD drive system isn't your run-of-the-mill type.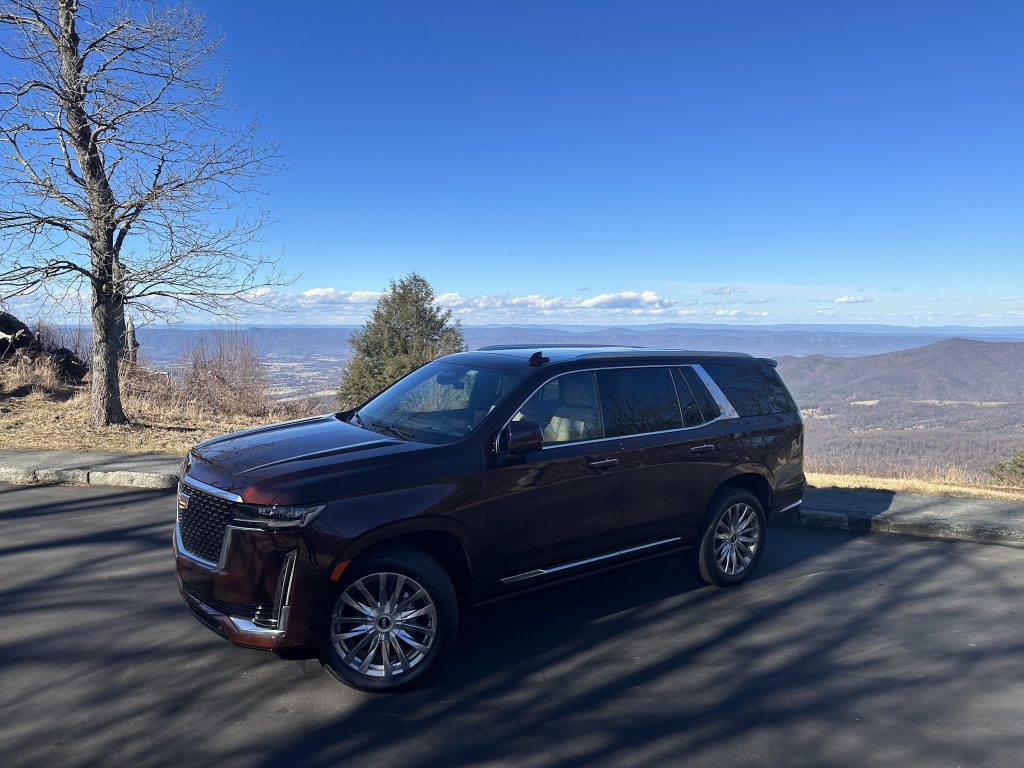 The active 4WD is custom-tuned with the hardware and software, making it possible to perform, unlike its competitors. All drivers must do is switch through the modes available to choose the right one. In Performance mode, the vehicle is automatically lowered by around 20mm, we suspect, so it goes faster with the least amount of body roll.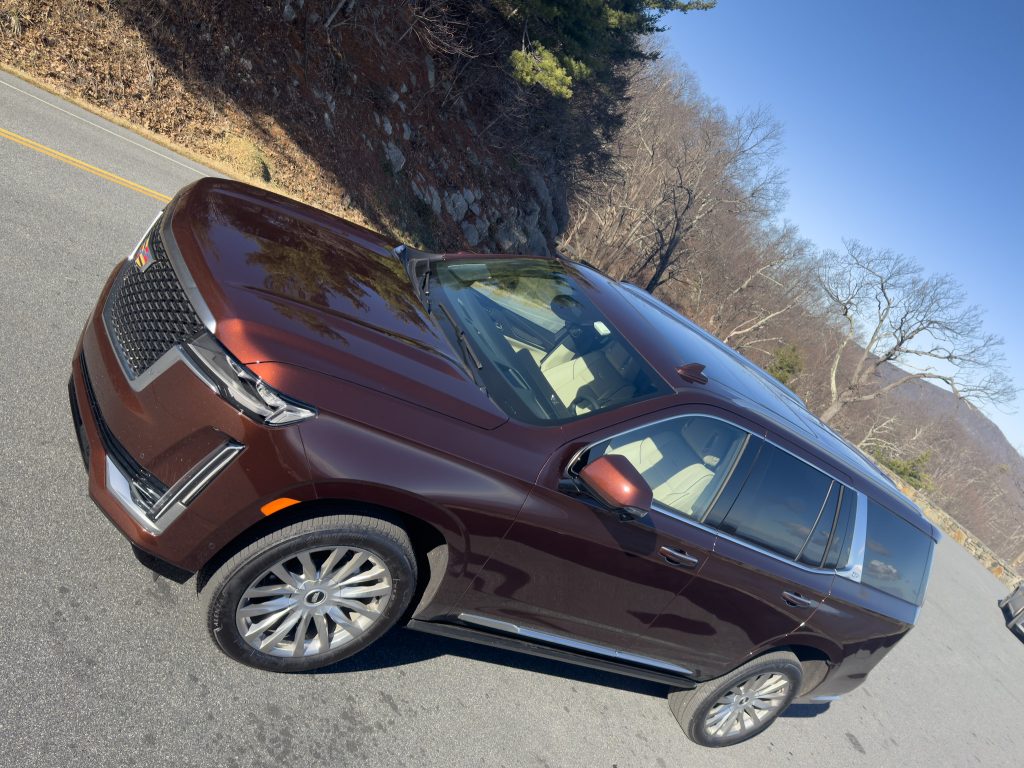 Interior Comfort
As most people may already know, the Cadillac lineup offers more than enough space for a family of five or even six. However, it seems GM works on making the interior more comfortable each year, and this year is the same. The Luxury trim comes with Faux leather seats, and our Platinum comes with soft semi-aniline hides.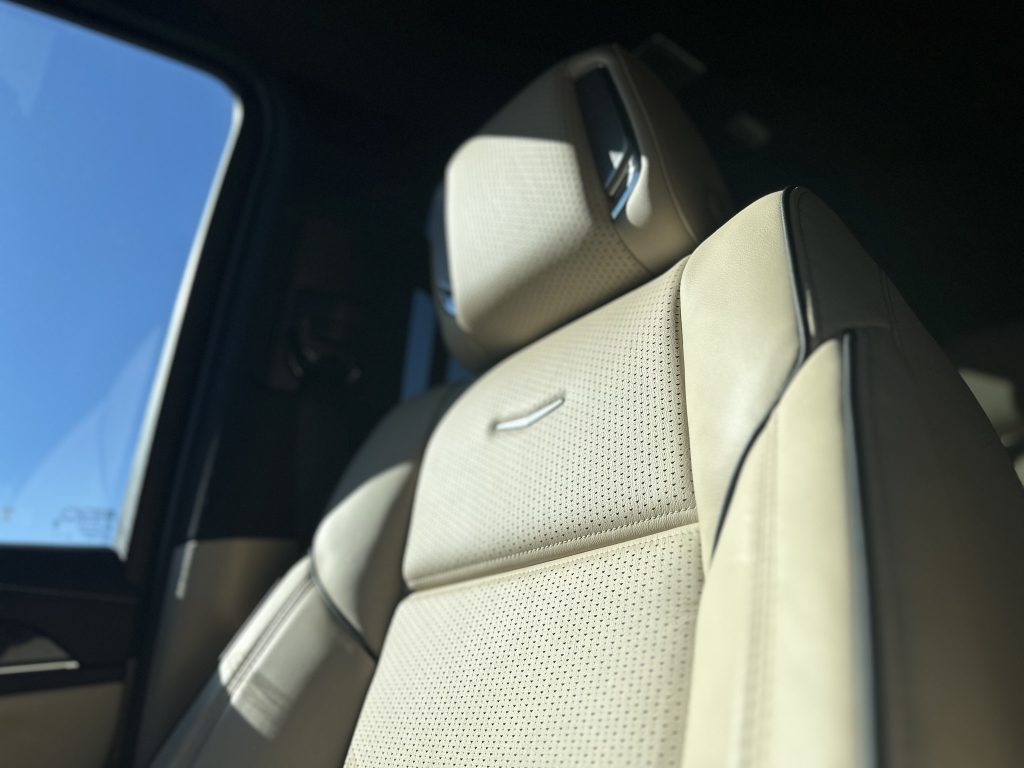 Leather adorns the dash, aluminum speaker grills, door panels, and adjustable ambient light on the inside, giving it a more upscale appearance.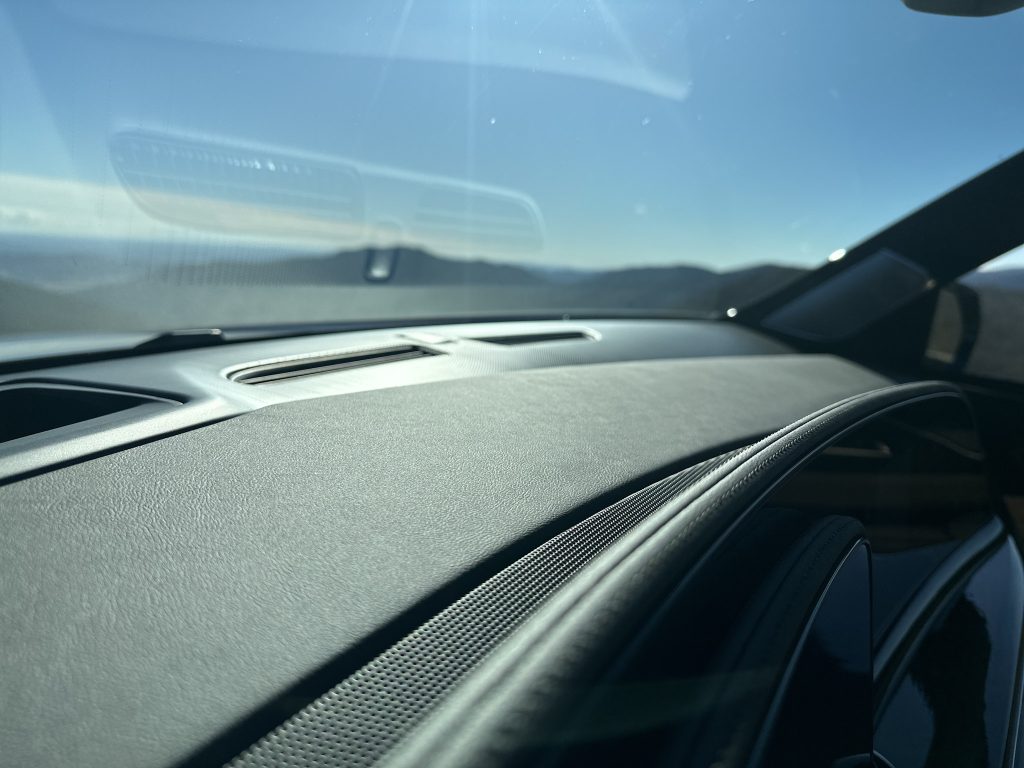 The Cadillac has also been kitted out in the electronics department. Like the previous year, the star of the show is the digital dashboard, which has three curved OLED screens, each layered on top of the other, creating a large 38-inch screen. Some of this screen real estate serves as the gauge cluster, while the rest serves as the infotainment system.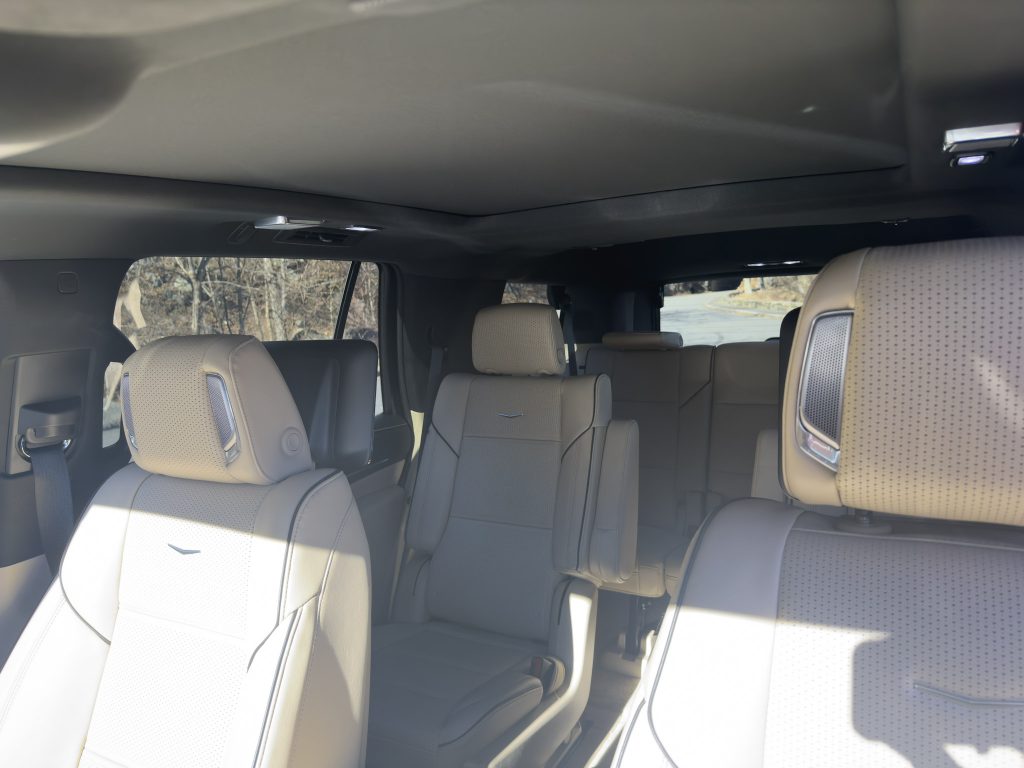 Some other cool features worth mentioning are the augmented reality navigation feature and streaming capability. Plus, there is support for Android Auto and Apple CarPlay.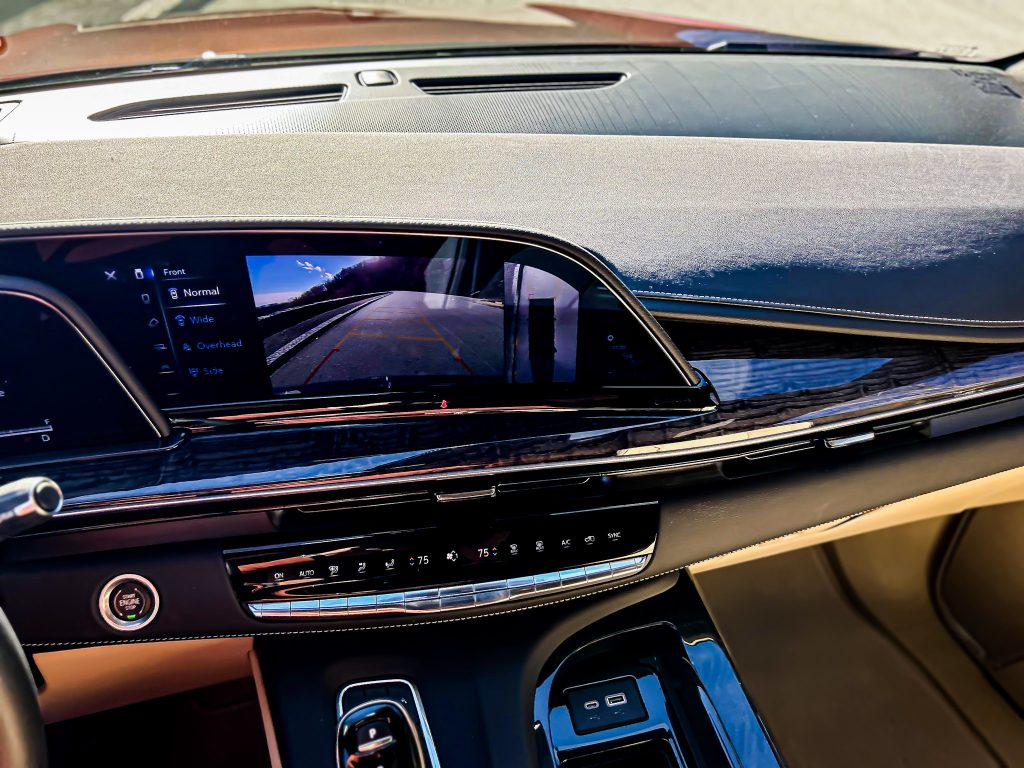 Since no infotainment system is complete without good sound, Cadillac partnered with a Grammy award-winning audio and acoustics brand AKG to develop their sound system. That's probably why everything you play sounds out of this world!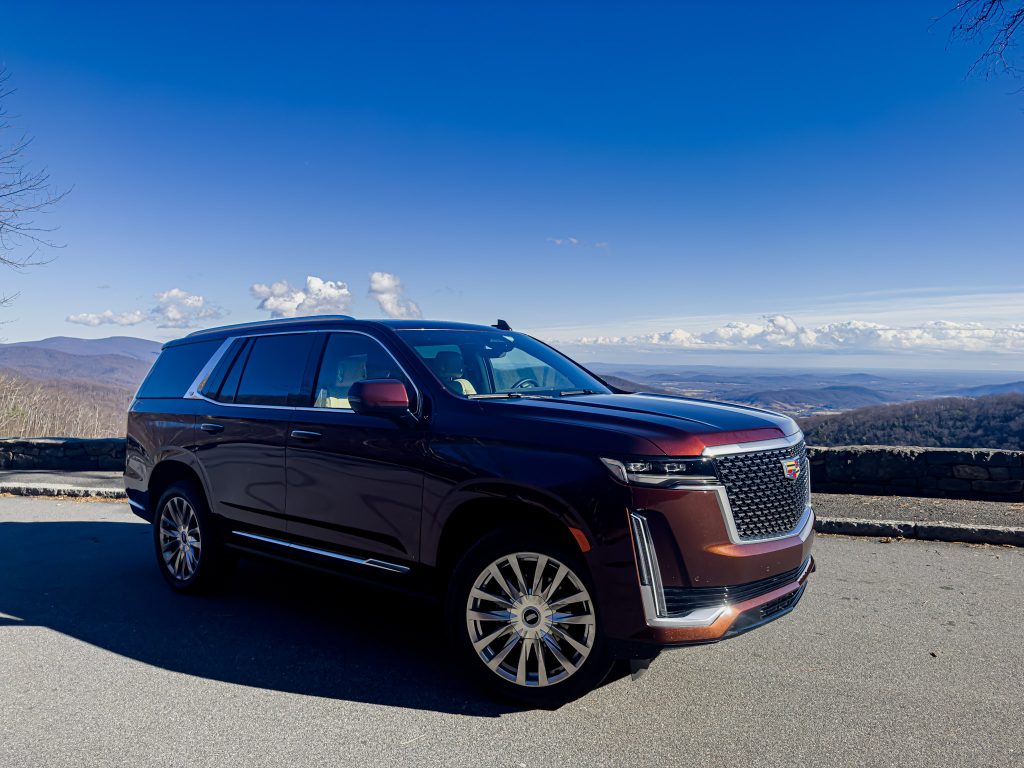 Final Verdict?
Should you buy the 2023 Cadillac Escalade 4WD? Well, if you have the previous year's Cadillac, or even the one from 2021, then this probably isn't going to be a significant upgrade. However, anyone else looking for a full-sized SUV should certainly consider it!