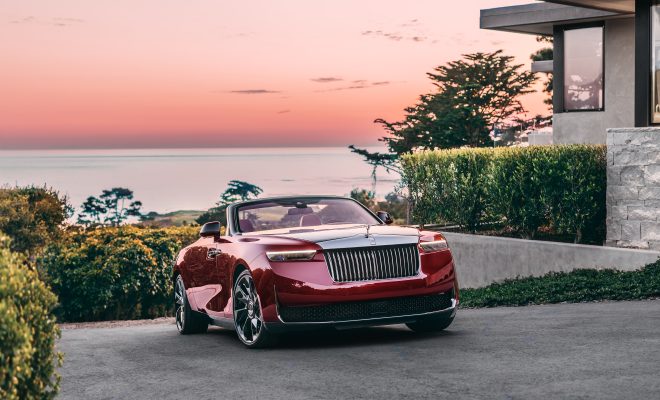 NOW TRENDING
Rolls-Royce La Rose Noire Droptail: A Masterpiece of Love and Craftsmanship
By
|
In the world of luxury automobiles, few brands command as much admiration and respect as Rolls-Royce. Each Rolls-Royce motor car is a testament to unparalleled craftsmanship, timeless elegance, and a commitment to perfection. The Rolls-Royce La Rose Noire Droptail, a recent addition to the marque's illustrious portfolio, embodies these values and stands as a symbol of love, artistry, and innovation.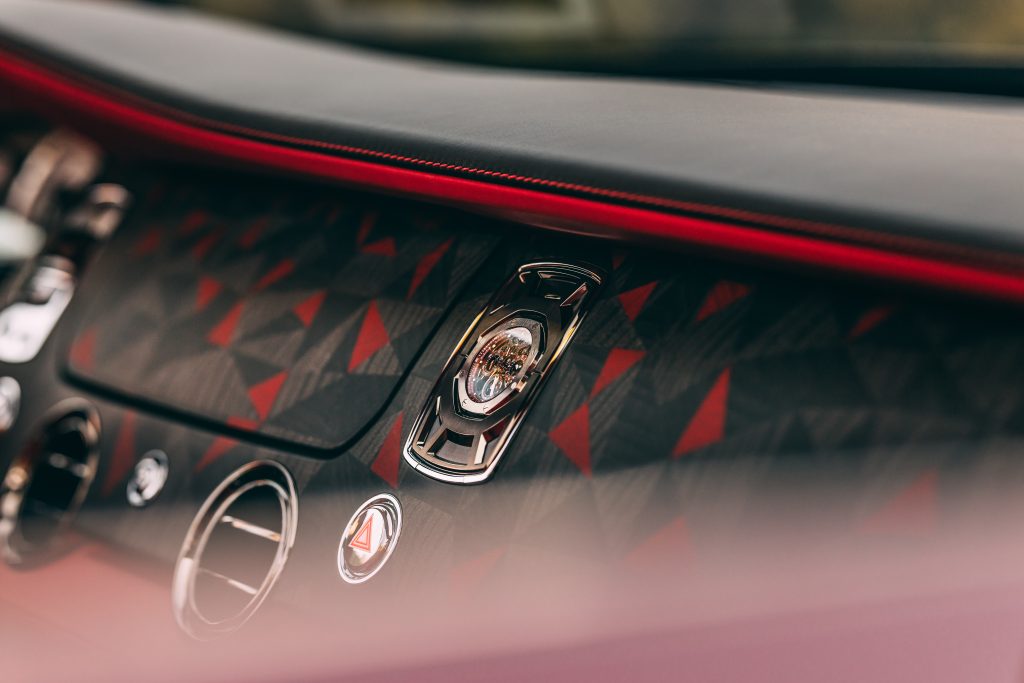 A Tale of Love and Elegance
Imagine a love story woven into the very fabric of a motor car. The Rolls-Royce La Rose Noire Droptail is precisely that – a captivating love story thoughtfully captured and elegantly projected onto the canvas of a Rolls-Royce motor car. Commissioned by a prominent international family, this masterpiece embodies the passionate partnership between the husband and wife who head the family. The privilege of being a part of this remarkable story is not just reserved for its creators but also extends to those who encounter it.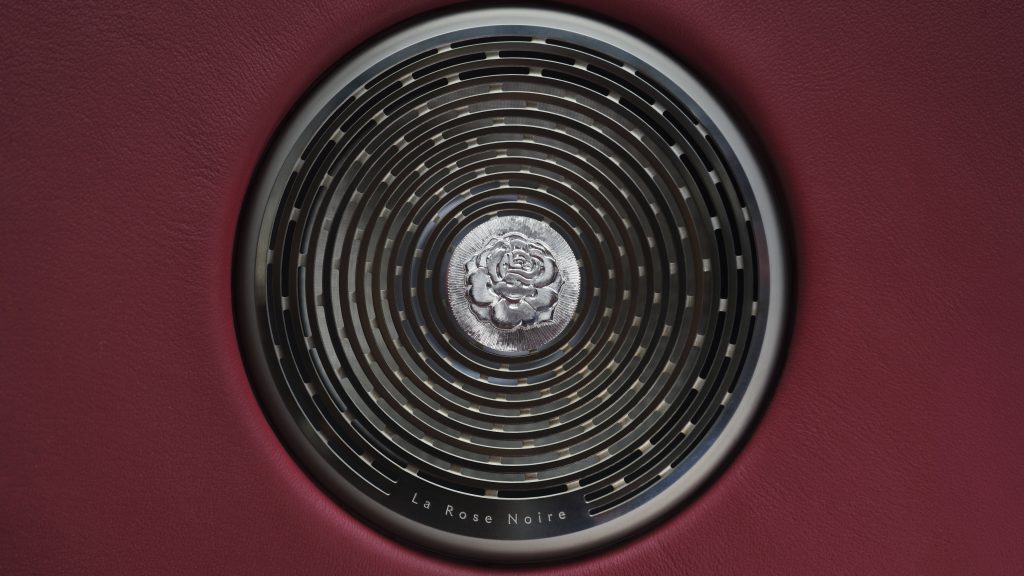 This exceptional Droptail is a harmonious fusion of the heritage of Rolls-Royce and the character of its commissioning clients. Every detail exudes elegance and sophistication, from its captivating yet formidable form to its flawless execution of romantic gestures. The La Rose Noire Droptail stands as a living testament to Rolls-Royce's unwavering pursuit of perfection, where the visionary aspirations of a single client merge seamlessly with the brand's artistic heritage.
Progressive Expression of Craftsmanship
The Rolls-Royce La Rose Noire Droptail is more than just a motor car; it is a progressive expression of Rolls-Royce Coachbuild at its zenith. Designed by a visionary team that dared to explore new boundaries, this masterpiece redefines luxury and craftsmanship. The wood elements of the Droptail serve as a showcase of time-honored crafts, meticulously executed to merge seamlessly with modern design.

Anders Warming, Design Director of Rolls-Royce Motor Cars, speaks of the brand's commitment to pushing creative boundaries and highlights how this commitment has paved the way for a new era of Rolls-Royce Coachbuild. This pursuit of excellence and innovation positions Rolls-Royce as a leading creative force in the world of applied art.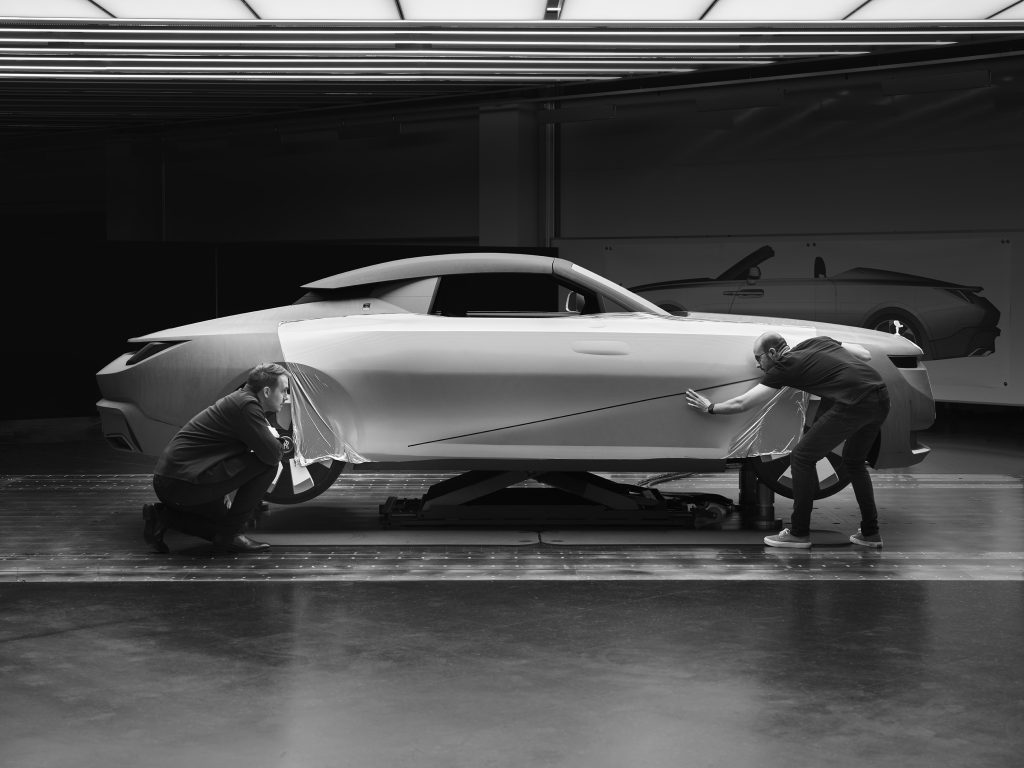 Inspired by the Black Baccara Rose
The inspiration for the Rolls-Royce La Rose Noire Droptail stems from the captivating allure of the Black Baccara rose. This intense, velvet-like flower with its deep, rich color serves as a poignant reminder of the romantic spirit of the commissioning clients.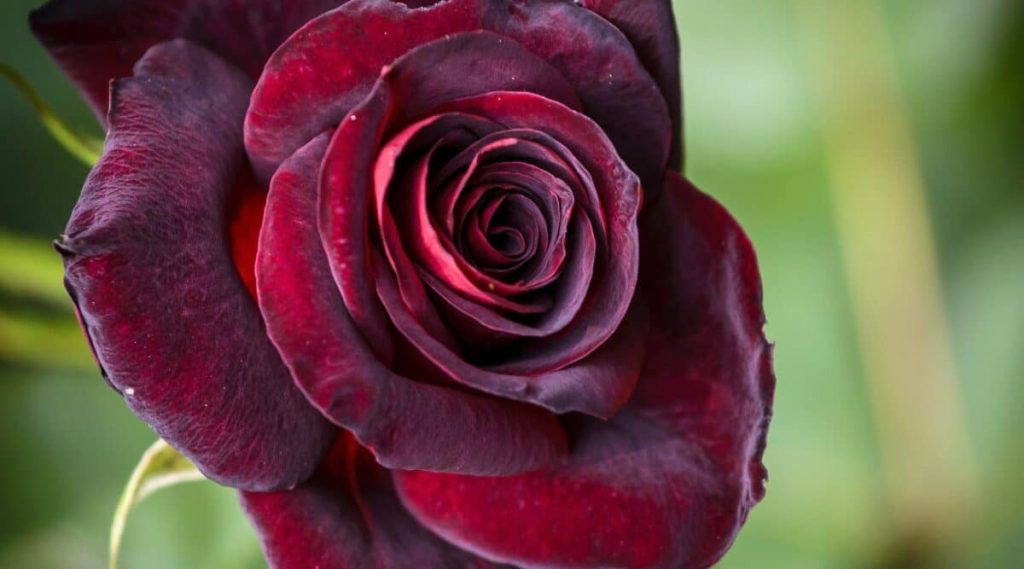 The dark pomegranate hues of the petals are artfully translated into the primary color palette of the Droptail – a luscious "True Love" red and a mysterious "Mystery" hue. These colors embody the essence of true love and the sense of mystery that fuels exploration and travel.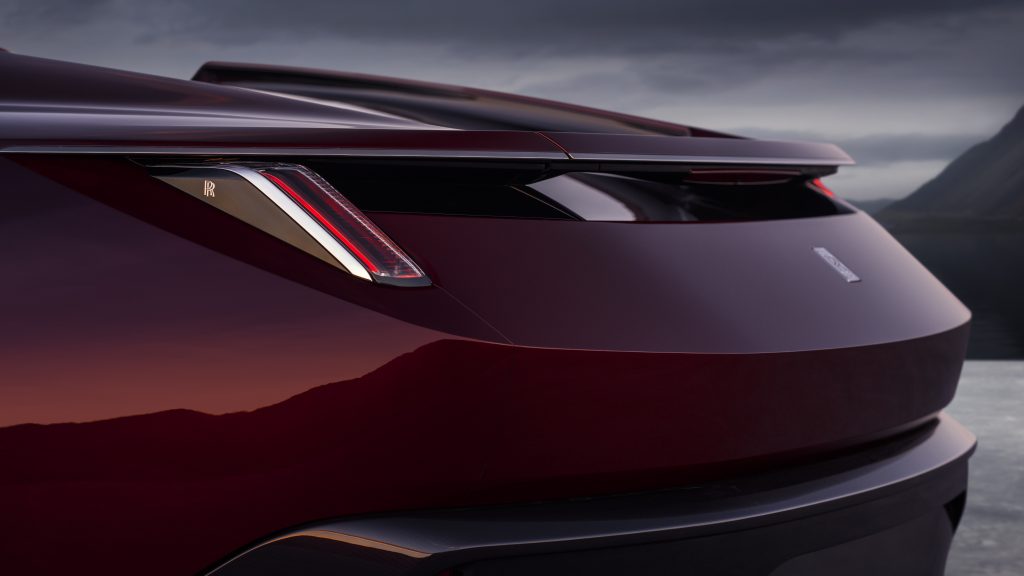 Craftsmanship That Transcends Time
The interior of the La Rose Noire Droptail showcases an intricate parquetry pattern, a true testament to the craftsmen's dedication and expertise. A blend of 1,603 pieces of black wood veneer triangles forms an abstract representation of falling rose petals. The design is a marriage of modern concepts and age-old craft techniques, serving as an embodiment of the patrons' character.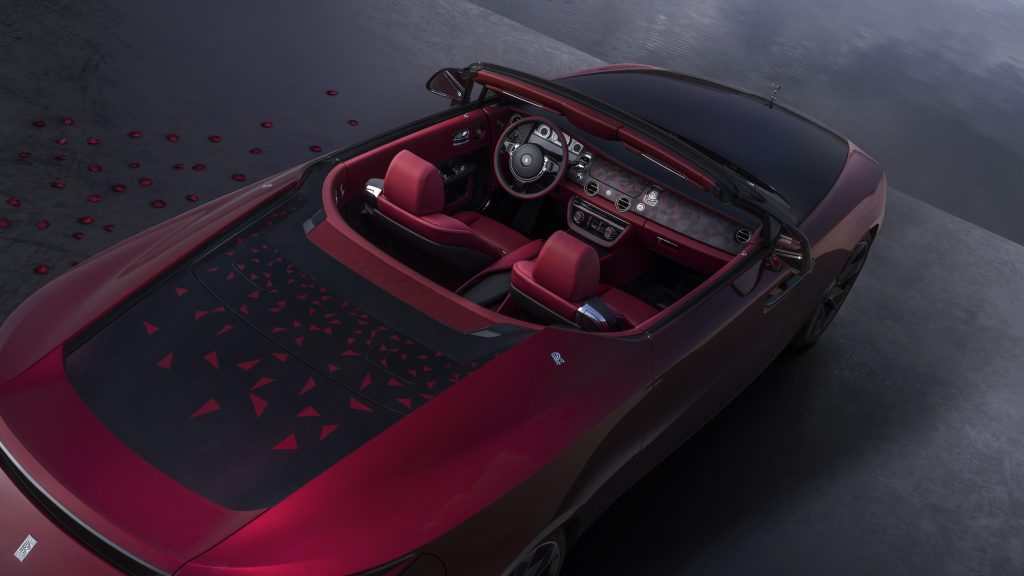 The meticulous attention to detail is also reflected in the exterior, where design elements, such as the Pantheon grille vanes and alloy wheels, receive the same level of precision and creativity. The result is a motor car that is both elegant and formidable – a true reflection of its patrons' unique character.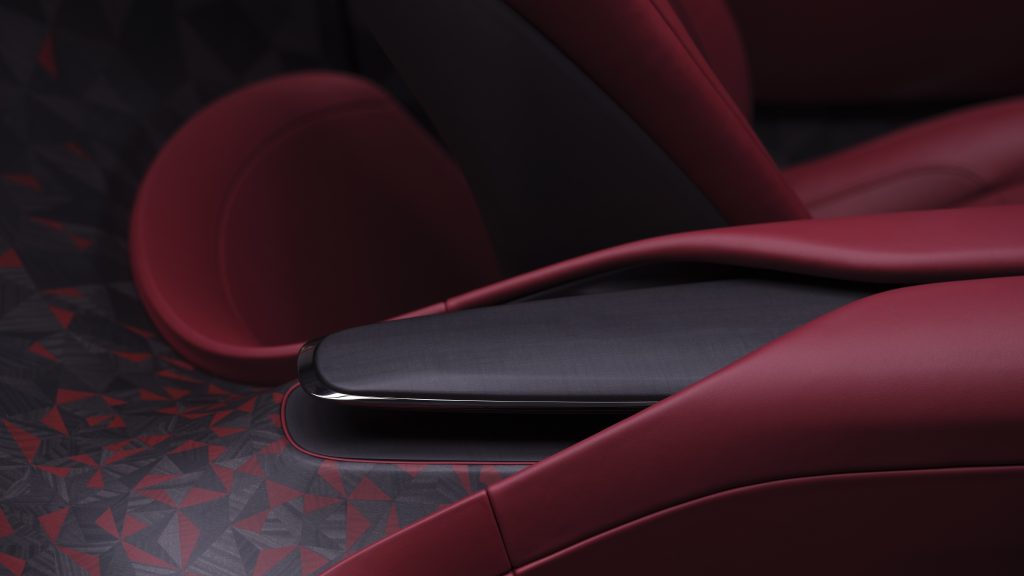 The Rolls-Royce Legend Continues
The Rolls-Royce La Rose Noire Droptail has earned its rightful place in the Rolls-Royce legacy. It is not just a motor car; it is a work of art, a symbol of love, a celebration of craftsmanship, and an embodiment of innovation. With every detail meticulously crafted and thoughtfully executed, the La Rose Noire Droptail stands as a beacon of excellence in the world of luxury automobiles.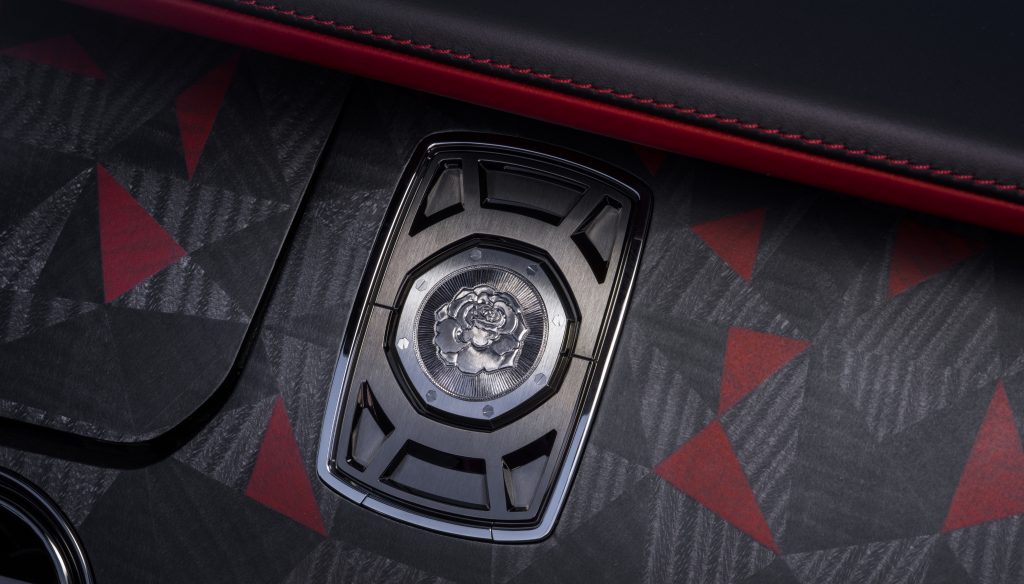 In a world where luxury is defined by personal experiences and emotions, the Rolls-Royce La Rose Noire Droptail transcends the ordinary, offering patrons the opportunity to own a piece of history and become a part of the Rolls-Royce legend. As Torsten Müller-Ötvös, the CEO of Rolls-Royce Motor Cars, aptly puts it, "La Rose Noire Droptail, like the remarkable clients who dared to make such a potent and contemporary statement, will be written into Rolls-Royce history forever."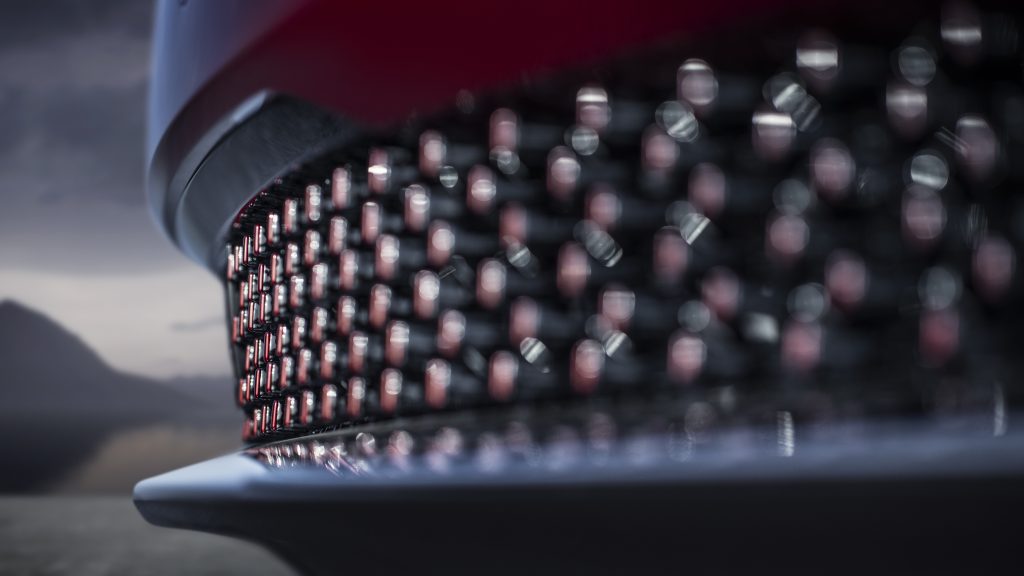 Owning a Rolls-Royce is more than just acquiring a motor car; it is an investment in a legacy of luxury, craftsmanship, and innovation that will continue to inspire for generations to come. With the La Rose Noire Droptail, Rolls-Royce reaffirms its position as the pinnacle of automotive excellence, a brand that continues to set new standards of creativity and opulence.