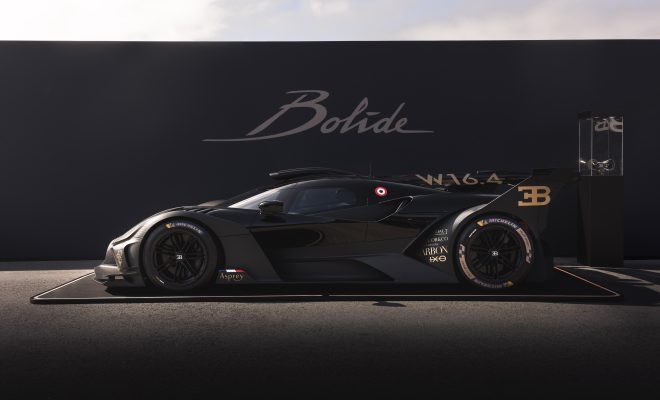 NOW TRENDING
Bugatti's Masterful Presence at Pebble Beach Concours d'Elegance 2023
By
|
Attending events like the Pebble Beach Concours d'Elegance is a captivating journey into the world of timeless elegance, pioneering innovation, and unparalleled craftsmanship. This year's edition was particularly enthralling, with Bugatti's legacy taking center stage in a spectacular showcase that paid homage to the brand's illustrious heritage and modern-day excellence.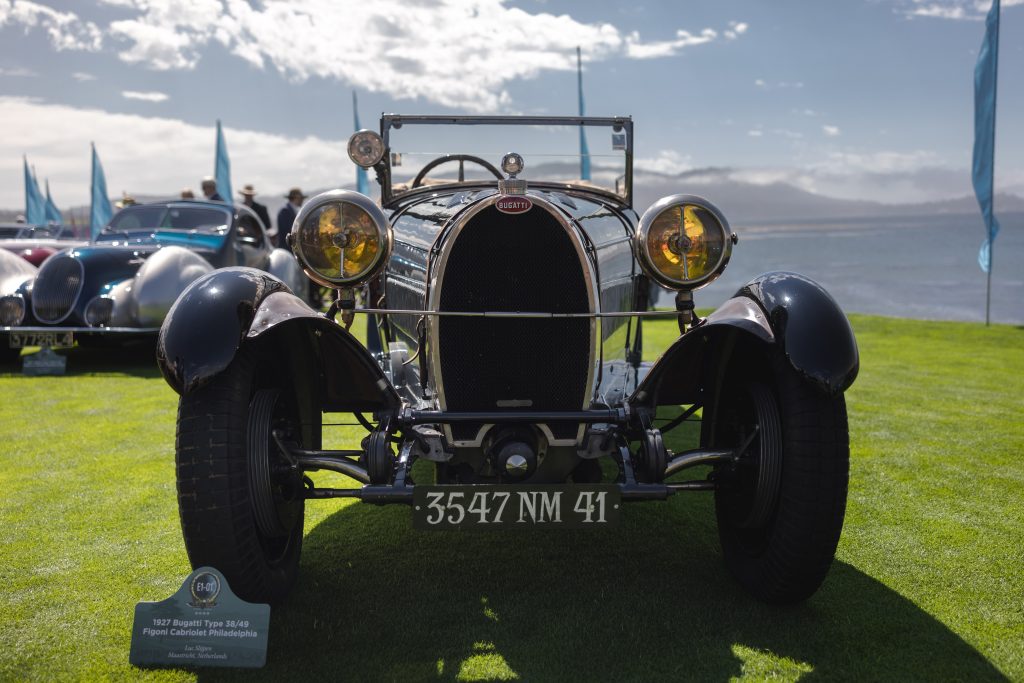 Bugatti's incomparable craftsmanship and coachbuilding expertise have graced the Pebble Beach Concours d'Elegance for decades, tracing back to 1950 when a 1938 Type 57 coupé de ville marked its first appearance. This year's event was a fitting celebration of Bugatti's legacy, with six exquisite examples of the iconic Type 57 gracing the stage. The presence of these remarkable vehicles exemplified the brand's beauty and exclusive coachbuilding savoir-faire, resulting in two of them earning prestigious titles – 'Most Elegant Closed Car' and 'Most Elegant Open Car.'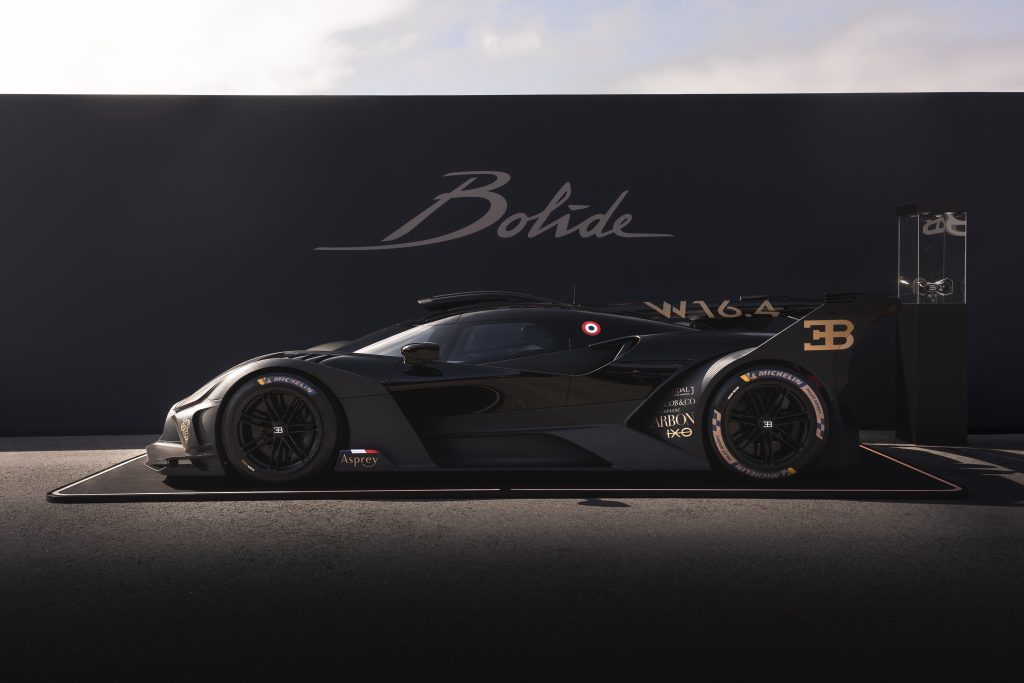 Set against the backdrop of the historic Pebble Beach golf course, the Monterey Car Week's iconic Concours d'Elegance transported attendees into a realm of rare and extraordinary automobiles from across the globe. Expert judges evaluated these automotive masterpieces based on their beauty, condition, and historical significance. Among the event's highlights was an entire class dedicated to the Bugatti Type 57, a legendary design celebrated for its stunning aesthetics, engineering excellence, and groundbreaking innovation.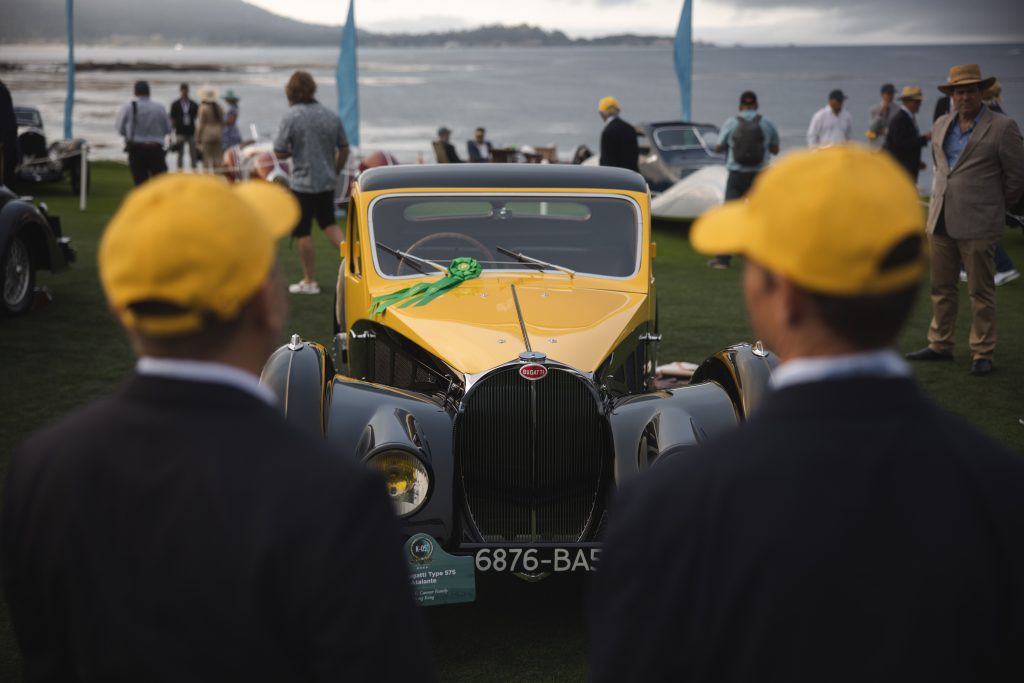 The Bugatti Type 57 class displayed an array of models, each showcasing the diversity and elegance associated with this iconic model. Notably, a 1937 Bugatti Type 57 Franay Cabriolet garnered attention as one of the four Bugatti models ever finished by Parisian coachworks Franay. With a unique history, this two-seater cabriolet bore witness to the wishes of German movie star Hella Hartwich and later French filmmaker Jean Rouch. Lovingly restored, it now resides under the care of the Evergreen Historic Automobiles Association in Lebanon, Missouri.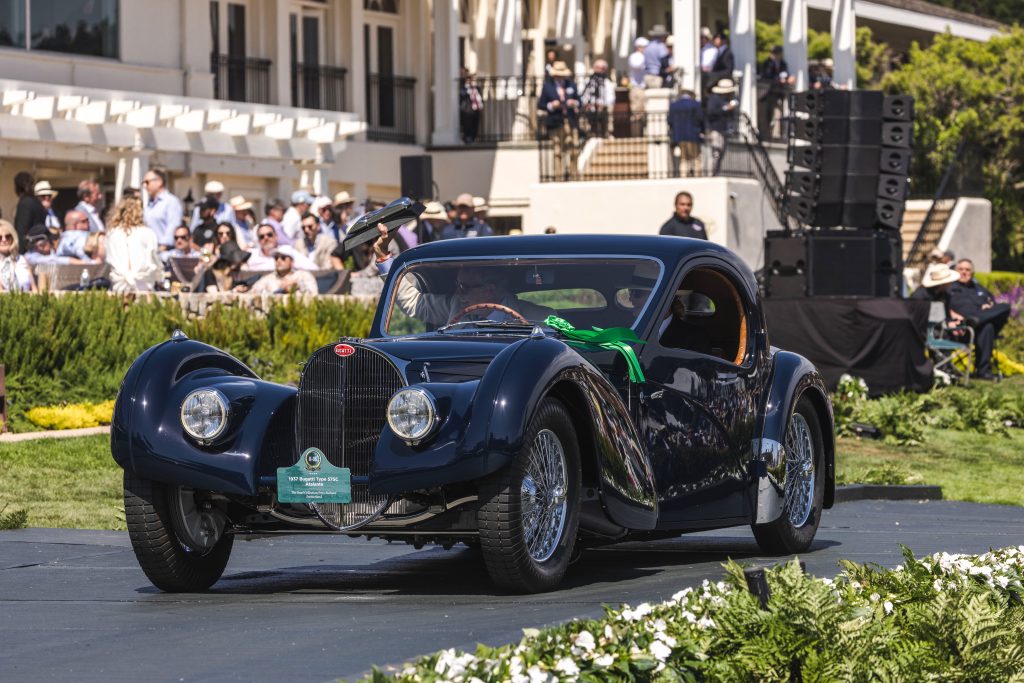 Another jewel within the class was a Type 57S chassis, a testament to Bugatti's prowess in motorsport. This particular Type 57S Cabriolet from French coachbuilder Vanvooren showcased the impeccable build quality and durability that define Bugatti's automotive artistry.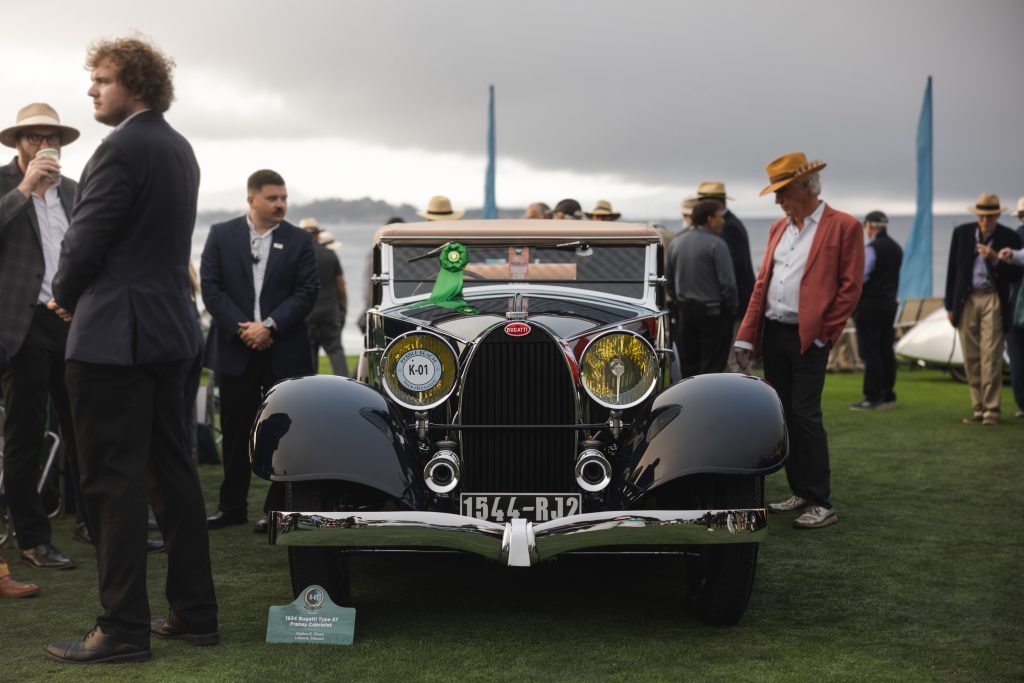 A highlight among highlights was the Type 57S Corsica Open Sports, awarded the 'Jules Heumann Most Elegant Open Car' title. With its stunning black paint and cream leather, this Corsica Coachworks creation stood as a testament to Bugatti's dedication to crafting both performance and beauty.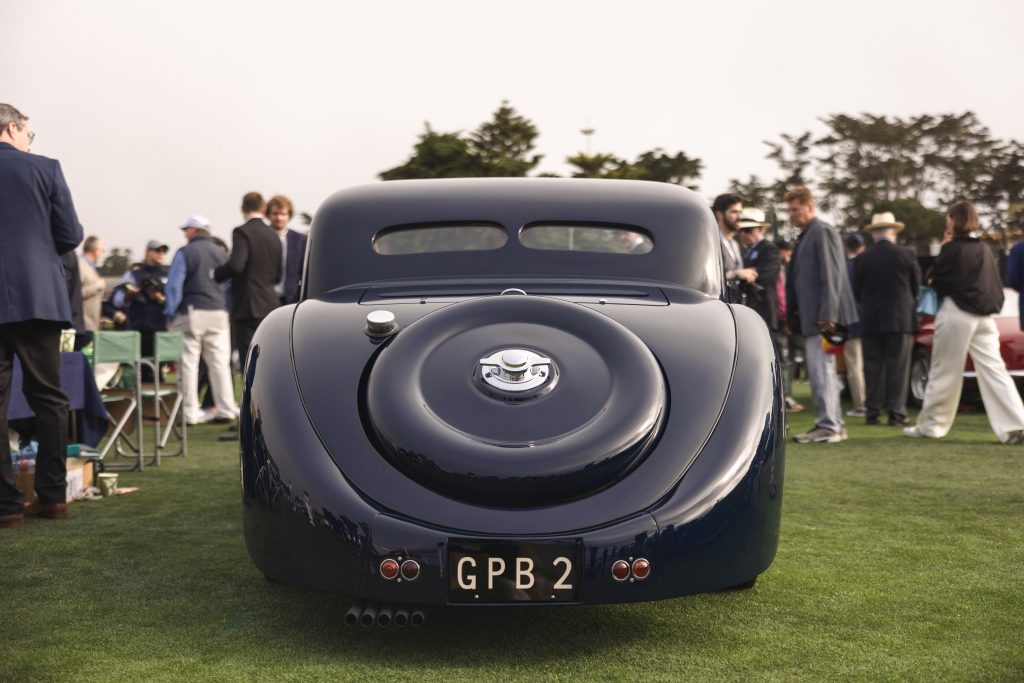 The essence of Bugatti's design brilliance culminated in the Atalante – a creation that emerged from the visionary mind of Jean Bugatti. The Pebble Beach Concours d'Elegance provided a breathtaking backdrop for two of these exquisite coupés, each a masterpiece in its own right. The streamlined coupé profile, combined with the powerful straight-eight engine, made the Atalante a symbol of automotive desire. One of the Atalantes, a stunning black and yellow creation, received the 'J.B & Dorothy Nethercutt Most Elegant Closed Car Award.'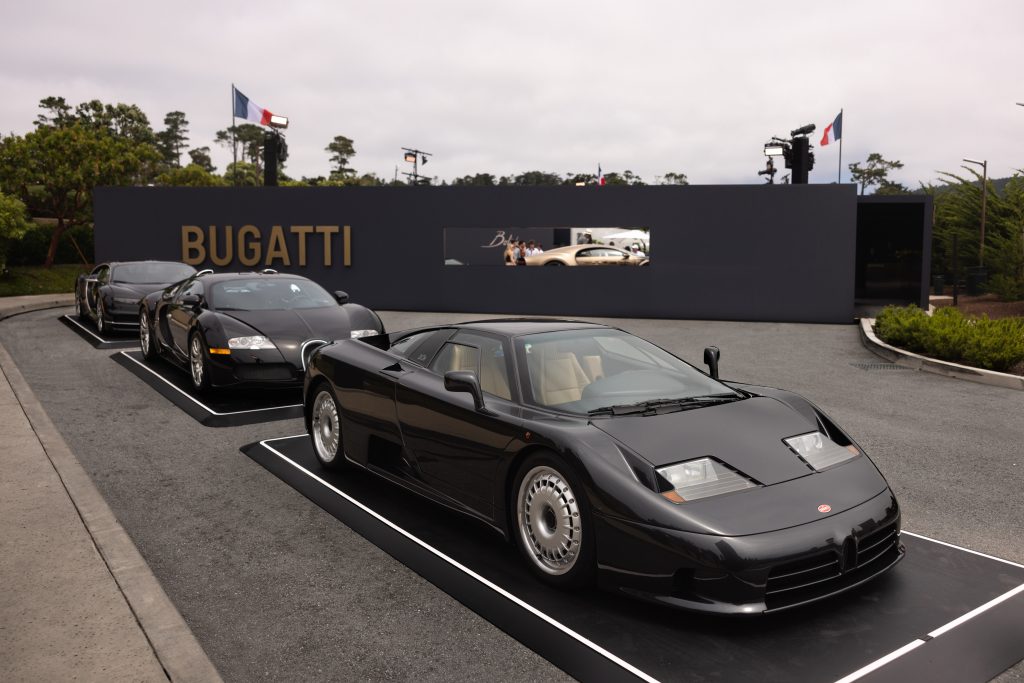 Not to be overshadowed, the Bugatti Type 38/49 Figoni Cabriolet Philadelphia, part of the 'Figoni Centennial 1923-1937' celebration, caught the eye of attendees. A homage to the lauded Parisian coachbuilder Figoni, this Cabriolet Philadelphia showcased a unique bodystyle that left a lasting impression.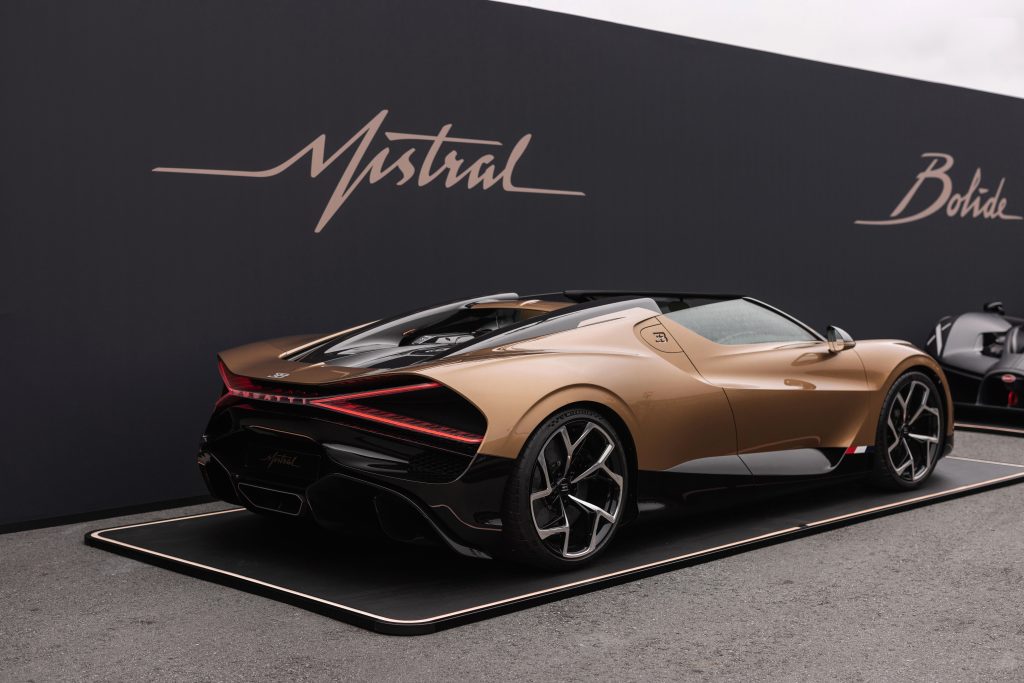 Amidst the celebration of Bugatti's storied past, the modern Bugatti brand also shone brightly. The Chiron Super Sport1 'Golden Era,' a masterpiece of Bugatti's Sur Mesure personalization program, took center stage at The Quail, A Motorsports Gathering. Le Domaine Bugatti welcomed esteemed customers, offering an exclusive look at Bugatti's latest creations and lifestyle products.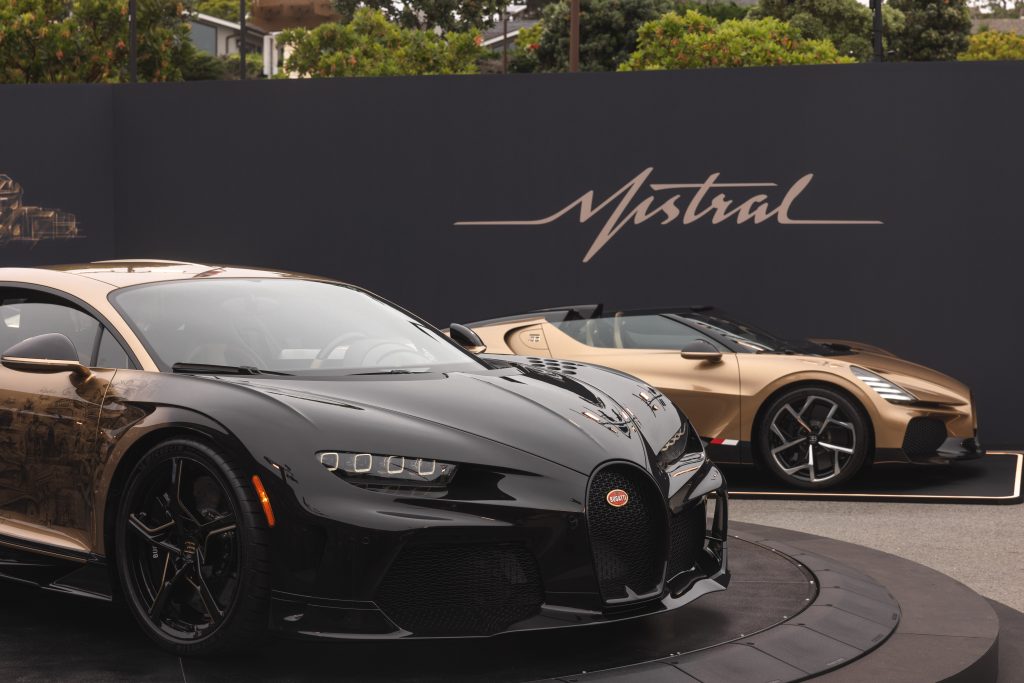 In every sense, the Pebble Beach Concours d'Elegance provided a canvas to celebrate Bugatti's heritage, innovation, and dedication to perfection. The brand's pioneering spirit, inspired by Ettore and Jean Bugatti, continues to resonate in the present day, evident in their groundbreaking designs and uncompromising pursuit of excellence. As we reflect on the remarkable Bugatti showcase at Pebble Beach, it's clear that Bugatti's legacy lives on, seamlessly blending the past with the future of automotive brilliance.